Most Shared
'Bachelor in Paradise' alum makes epic point about negative comments on social media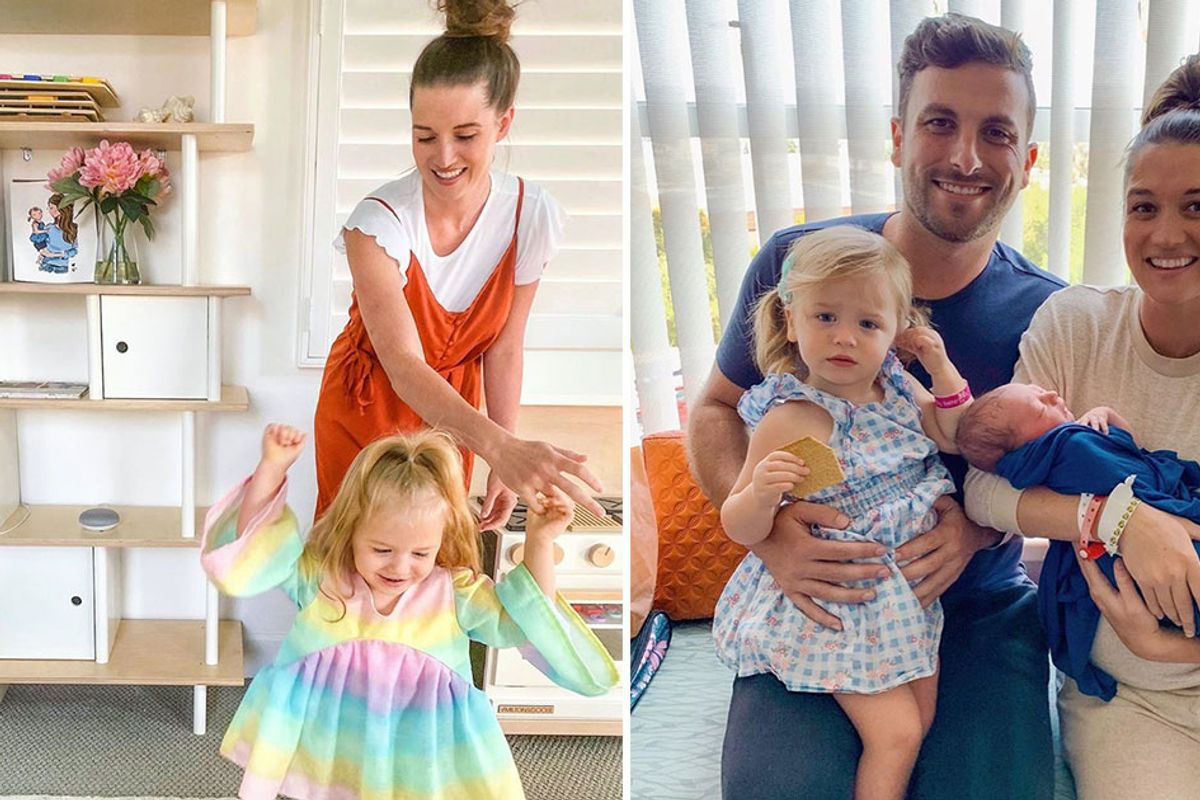 Instagram / Jade Roper Tolbert
What is it about having a kid that makes people think it's okay to give unsolicited feedback? It's almost as if holding a toddler is the same thing as holding a sign that says, "Tell me how to parent."
A lot of the time, the unsolicited advice is either rude, judgey, or a combination of both. Former "Bachelor in Paradise" star Jade Roper just put someone on blast for giving an unsolicited "opinion" about her daughter. Roper posted videos of her husband, Tanner Tolbert, playing with their 22-month-old daughter, Emmerson, in the park. A follower messaged Roper, saying her daughter was "kind of showing signs of autism." Roper did not hold back in her response.
Roper posted a screenshot of the message to Instagram stories. "So cute. But how old is she? She's kind of showing signs of autism. Just thinking. She's so precious!!!" said the message.
---
"You all, these are NOT okay messages to send people," Roper wrote next to the screenshot. "If you all mean well, it's still not OK to say she has autism or needs speech therapy or to comment any sort of thing like that to anyone about their child. We are her parents, we have a great pediatrician, and we know her development. Comments like this really throw me for a loop."
Apparently, a few people still think it's okay for a stranger to tell a mother their kid's weird. Some followers then told Roper that posting about her daughter is an invitation for people to write negative comments. "What's the point of posting [then]?...........The public notice YOUR post that YOUR daughter doesn't speak…..Say thanks and move on or you're defensive cuz you're afraid she really isn't speaking," another follower said. "Who knows. But if you post things, it IS OKAY to comment."
Roper said that being on social media doesn't mean it's okay to act in a way that's anything but social. "I'm saying people would never come up to someone in public and say these things," Roper replied. "There needs to be some sort of internet etiquette. You don't get to go rogue because you're behind a keyboard."
"Also my daughter says plenty of words. I share parts of my life to bring joy and because they bring me joy. But she is not a monkey to dance for you (or in this case to show you how many words she knows/doesn't know)," Roper continued.
Roper also said she was "going to assume the people commenting these things are NOT parents because they clearly don't have a clue."
Roper met her husband on "Bachelor in Paradise," so it might seem like she's putting herself out there to get judged. But is it ever okay for a stranger to question a child's development process - especially to the mother? A toddler developing is an entirely different situation from Colton jumping a fence or Hannah continuing to give Luke P. a rose.