Culture
Alex Trebek reveals he's recording new 'Jeopardy!' segments during health update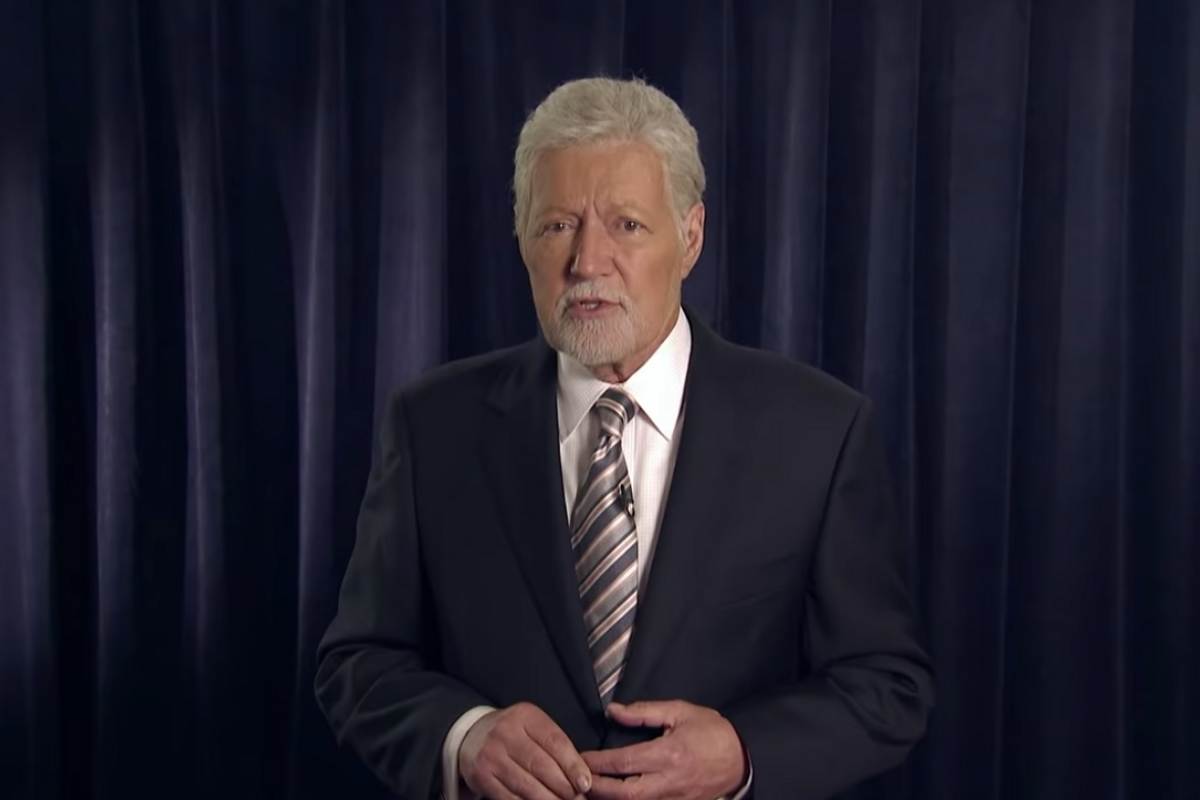 Alex Trebek is "doing well." The long time host of the iconic game show Jeopardy! was diagnosed with Stage 4 pancreatic cancer back in 2019. "I've been continuing my treatment and it is paying off though it does fatigue me a great deal. My numbers are good. I'm feeling great," Trebek said in a video posted on the official twitter account of "Jeopardy!"
As CNN reported, this latest video is an uplifting one for Trebek fans, as only 18% of those diagnosed with pancreatic cancer survive the first year. While the update was a positive one, the hallowed gameshow host mentioned that he would be lying if he said the journey has been the easiest to deal with. "There were some good days but a lot of not-so-good days," he said. He revealed that he would kid with those close to him that "the cancer won't kill me, the chemo treatments will."

---
Trebek has been recording opening segments in his home that will precede some classic episodes of Jeopardy! scheduled to air in late July. It appears that his love for his work has played a part in his healing process. As he told The New York Times,"Oddly enough, when we started taping I suddenly started to regain my strength," he said, after noting that he could hardly get out of bed in the morning. "It's the strangest thing. It is some kind of an elixir."
Summer Update From Alex Trebek | JEOPARDY!www.youtube.com
In an interview with People in May of 2019, Trebek said his first round of chemotherapy had shrunk some of his tumors by as much as 50%. After the numbers rose again later on that summer, he committed to another round of chemo. The gameshow icon told media that he would likely stop the treatment should the current round not show enough progress. No matter the results, Trebek has no plans to stop hosting the game show."It's a quality program, and I think I do a good job hosting it," he said. "When I start slipping, I'll stop hosting."
Trebek revealed even more good news for the Jeopardy! faithful. Not only is he releasing his book The Answer Is …Reflections on My Life on July 21st that he wrote while going trough his treatment, but he announced the re-airing some of the best episodes from the archives of the epic quiz show."For the first time ever, we are going to open the Jeopardy! vaults and take another look at some of our favorite episodes, including the very first Jeopardy! show I ever hosted, mustache and all," he said. Trebek hopes to be back in the studio taping new shows as soon as the restrictions due to COVID-19 are lifted. We will know the world is starting to heal when we can once again give answers in the form of a question.
You can help the fight against cancer whether it is making a donation or volunteering by visiting the American Cancer Society.