More
Alex Trebek's 'mind-boggling' cancer update is almost as crazy as what's been happening on 'Jeopardy!'.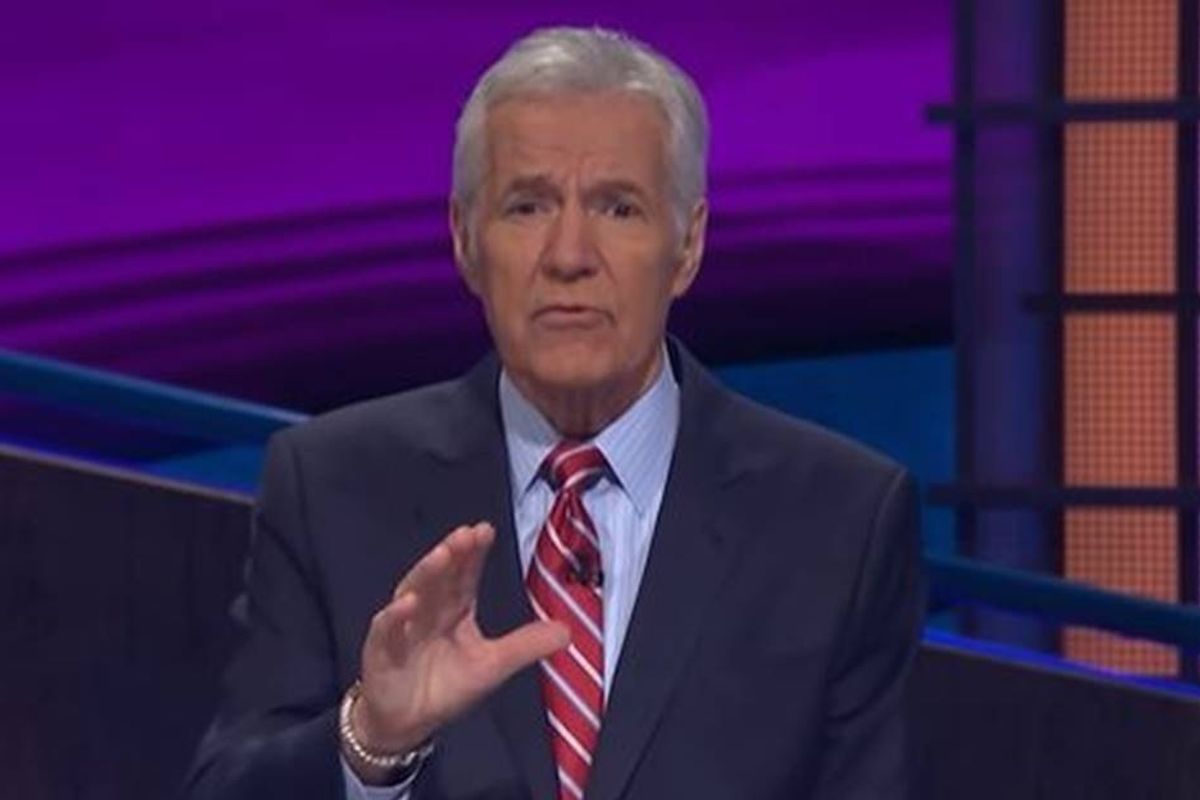 A Message From Alex Trebek | JEOPARDY!youtu.be
Back in March, 78-year-old "Jeopardy!" host Trebek made a sad announcement about his health.
---
"Just like 50,000 other people in the United States each year, this week I was diagnosed with stage 4 pancreatic cancer," he said in a video taped on the "Jeopardy!" stage.
He ended his announcement with his trademark dry wit, saying he had to stay with the show for legal reasons.
"Because under the terms of my contract, I have to host Jeopardy! for three more years," he said with a grin. "So help me. Keep the faith and we'll win."
Nearly three months later, Trebek has some very positive news to report.
"It's kind of mind-boggling," he told People about his response to chemotherapy. "The doctors said they hadn't seen this kind of positive result in their memory … some of the tumors have already shrunk by more than 50 percent."
According to The American Cancer Society only 3% of patients with stage 4 pancreatic cancer are alive five years after being diagnosed.
The exciting news comes as "Jeopardy!" has had its highest ratings in 14 years thanks to constant James Holzhauer.

As of Tuesday, May 28, Holzhauer has earned $2,254,938 over just 29 games. He's just $325,143 away from surpassing "Jeopardy!" legend Ken Jennings' record of $2,520,700 won over 74 games.
Holzhauer completely changed how the game is played by choosing the most valuable questions first and using analytics to determine where they Daily Doubles are on the board.
Here's how Holzhauer "broke" "Jeopardy!"
How James Holzhauer Broke Jeopardy - Cheddar Explainsyoutu.be