Courtesy of Farwiza Farhan
True
Growing up in Indonesia, Farwiza Farhan always loved the ocean. It's why she decided to study marine biology. But the more she learned, the more she realized that it wasn't enough to work in the ocean. She needed to protect it.
"I see the ocean ecosystem collapsing due to overfishing and climate change," she says. "I felt powerless and didn't know what to do [so] I decided to pursue my master's in environmental management."
This choice led her to work in environmental protection, and it was fate that brought her back home to the Leuser Ecosystem in Sumatra, Indonesia — one of the last places on earth where species such as tigers, orangutans, elephants and Sumatran rhinoceros still live in the wild today. It's also home to over 300 species of birds, eight of which are endemic to the region.
"When I first flew over the Leuser Ecosystem, I saw an intact landscape, a contiguous block of lush, diverse vegetation stretched through hills and valleys. The Leuser is truly a majestic landscape — one of a kind."
She fell in love. "I had my first orangutan encounter in the Leuser Ecosystem," she remembers. "As the baby orangutan swung from the branches, seemingly playing and having fun, the mother was observing us. I was moved by the experience."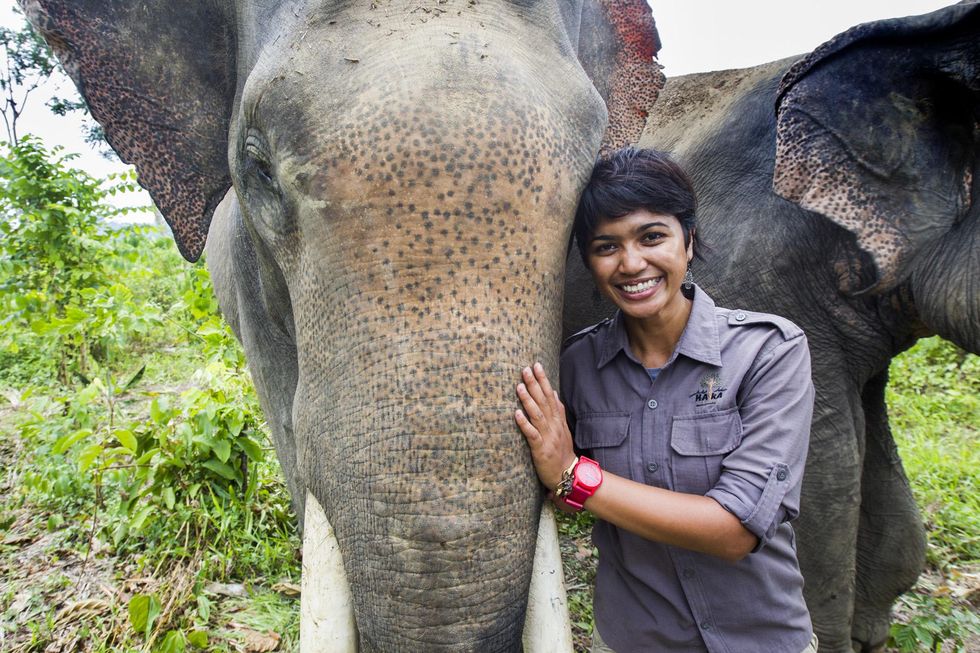 Courtesy of Farwiza Farhan
"Over the years," she continues, "the encounters with wildlife, with people, and with the ecosystem itself compounded. My curiosity and interest towards nature have turned into a deep desire to protect this biodiversity."
So, she began working for a government agency tasked to protect it. After the agency dismantled for political reasons in the country, Farhan decided to create the HAkA Foundation.
"The goals [of HAkA] are to protect, conserve and restore the Leuser Ecosystem while at the same time catalyzing and enabling just economic prosperity for the region," she says.
"Wild areas and wild places are rare these days," she continues. "We think gold and diamonds are rare and therefore valuable assets, but wild places and forests, like the Leuser Ecosystems, are the kind of natural assets that essentially provide us with life-sustaining services."
"The rivers that flow through the forest of the Leuser Ecosystem are not too dissimilar to the blood that flows through our veins. It might sound extreme, but tell me — can anyone live without water?"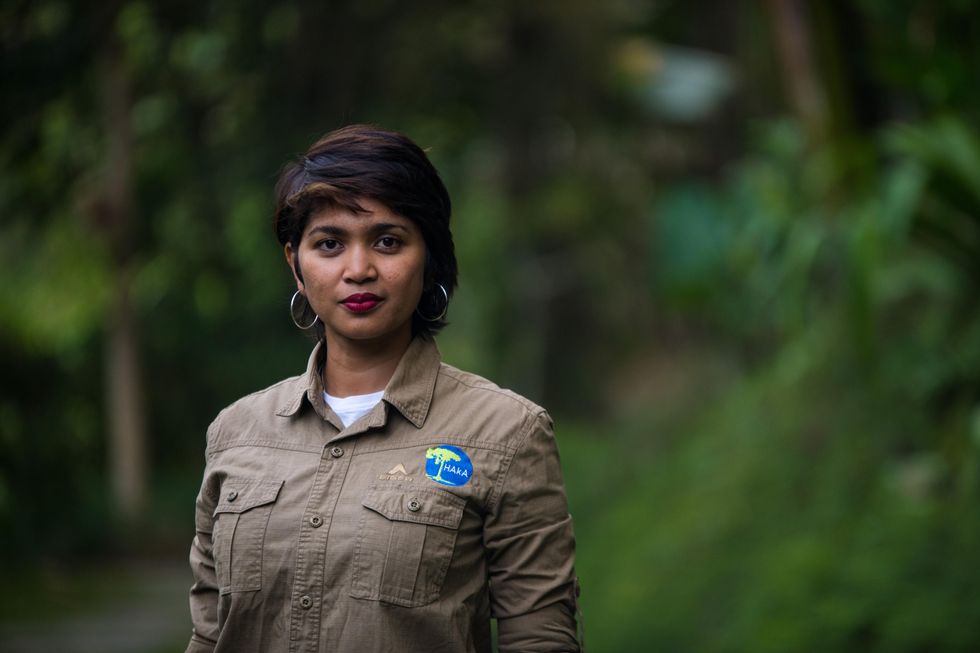 Courtesy of Farwiza Farhan
So far, HAkA has done a lot of work to protect the region. The organization played a key role in strengthening laws that bring the palm oil companies that burn forests to justice. In fact, their involvement led to an unprecedented, first-of-its-kind court decision that fined one company close to $26 million.
In addition, HAkA helped thwart destructive infrastructure plans that would have damaged critical habitat for the Sumatran elephants and rhinos. They're working to prevent mining destruction by helping communities develop alternative livelihoods that don't damage the forests. They've also trained hundreds of police and government rangers to monitor deforestation, helping to establish the first women ranger teams in the region.
"We have supported multiple villages to create local regulation on river and land protection, effectively empowering communities to regain ownership over their environment."
She is one of Tory Burch's Empowered Women this year. The donation she receives as a nominee is being awarded to the Ecosystem Impact Foundation. The small local foundation is working to protect some of the last remaining habitats of the critically endangered leatherback turtle that lives on the west coast of Sumatra.
"The funds will help the organization keep their ranger employed so they can continue protecting the islands, endangered birds and sea turtle habitats," she says.
To learn more about Tory Burch and Upworthy's Empowered Women program visit https://www.toryburch.com/empoweredwomen. Do you know an inspiring woman like Farwiza? Nominate her today!
Courtesy of Ms. Lopez
True
Marcella Lopez didn't always want to be a teacher — but once she became one, she found her passion. That's why she's stayed in the profession for 23 years, spending the past 16 at her current school in Los Angeles, where she mostly teaches children of color.
"I wanted purpose, to give back, to live a life of public service, to light the spark in others to think critically and to be kind human beings," she says. "More importantly, I wanted my students to see themselves when they saw me, to believe they could do it too."
Ms. Lopez didn't encounter a teacher of color until college. "That moment was life-changing for me," she recalls. "It was the first time I felt comfortable in my own skin as a student. Always remembering how I felt in that college class many years ago has kept me grounded year after year."
It's also guided her teaching. Ms. Lopez says she always selects authors and characters that represent her students and celebrate other ethnicities so students can relate to what they read while also learning about other cultures.
"I want them to see themselves in the books they read, respect those that may not look like them and realize they may have lots in common with [other cultures] they read about," she says.
She also wants her students to have a different experience in school than she did.
When Ms. Lopez was in first grade, she "was speaking in Spanish to a new student, showing her where the restroom was when a staff member overheard our conversation and directed me to not speak in Spanish," she recalls. "In 'this school,' we only speak English," she remembers them saying. "From that day forward, I was made to feel less-than and embarrassed to speak the language of my family, my ancestors; the language I learned to speak first."
Part of her job, she says, is to find new ways to promote acceptance and inclusion in her classroom.
"The worldwide movement around social justice following the death of George Floyd amplified my duty as a teacher to learn how to discuss racial equity in a way that made sense to my little learners," she says. "It ignited me to help them see themselves in a positive light, to make our classroom family feel more inclusive, and make our classroom a safe place to have authentic conversations."
One way she did that was by raising money through DonorsChoose to purchase books and other materials for her classroom that feature diverse perspectives.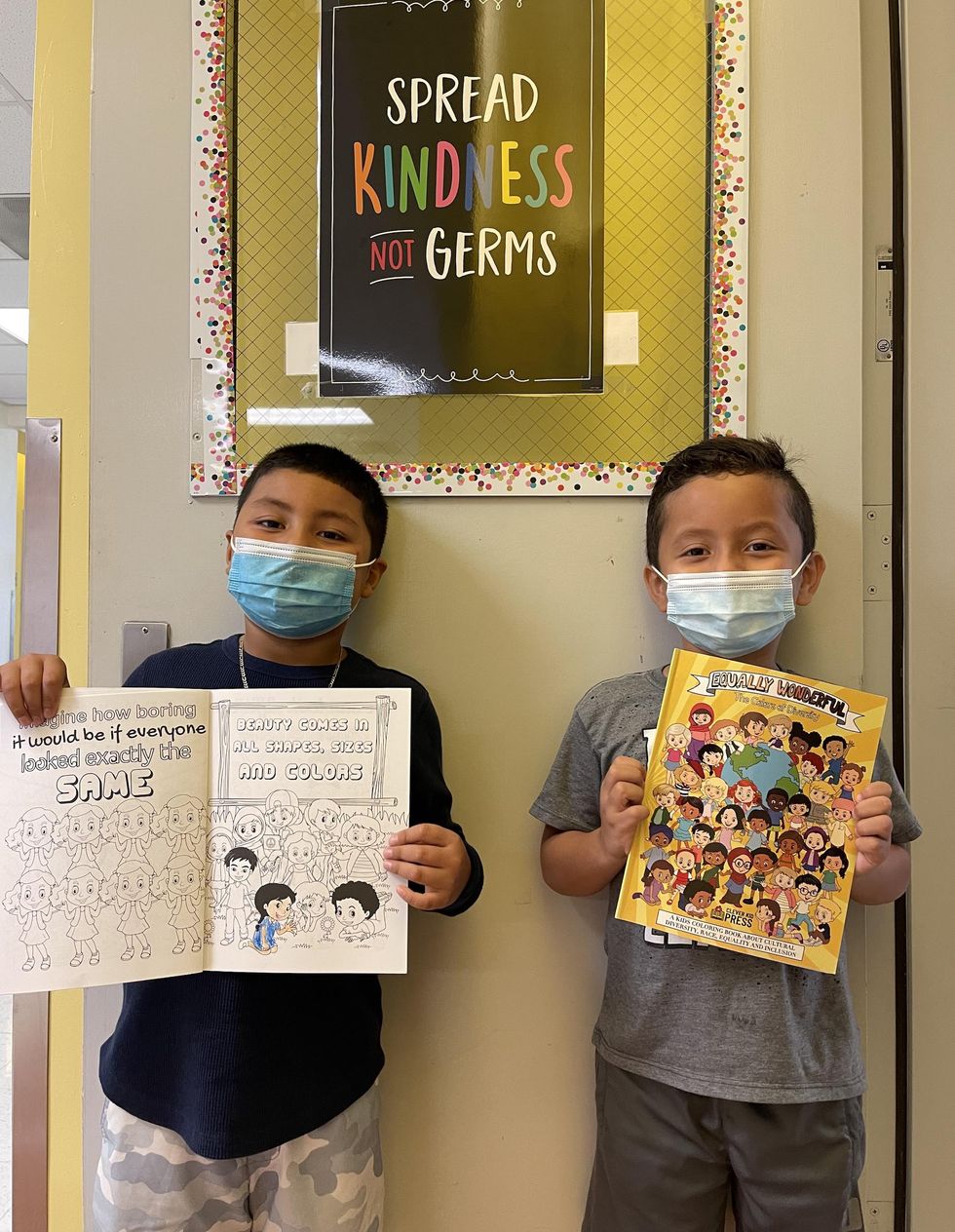 Courtesy of Ms. Lopez
The Allstate Foundation recently partnered with DonorsChoose to create a Racial Justice and Representation category to encourage teachers like Ms. Lopez to create projects that address racial equity in the classroom. To launch the category, The Allstate Foundation matched all donations to these projects for a total of $1.5 million. Together, they hope to drive awareness and funding to projects that bring diversity, inclusion, and identity-affirming learning materials into classrooms across the country. You can see current projects seeking funding here.
When Ms. Lopez wanted to incorporate inclusive coloring books into her lesson plans, The Allstate Foundation fully funded her project so she was able to purchase them.
"I'm a lifelong learner, striving to be my best version of myself and always working to inspire my little learners to do the same," she says. Each week, Ms. Lopez and the students would focus on a page in the book and discuss its message. And she plans to do the same again this school year.
"DonorsChoose has been a gamechanger for my students. Without the support of all the donors that come together on this platform, we wouldn't have a sliver of what I've been able to provide for my students, especially during the pandemic," she says.
"My passion is to continue striving to be excellent, and to continue to find ways to use literature as an anchor, depicting images that reflect my students," she says.
To help teachers like Ms. Lopez drive this important mission forward, donate on DonorsChoose.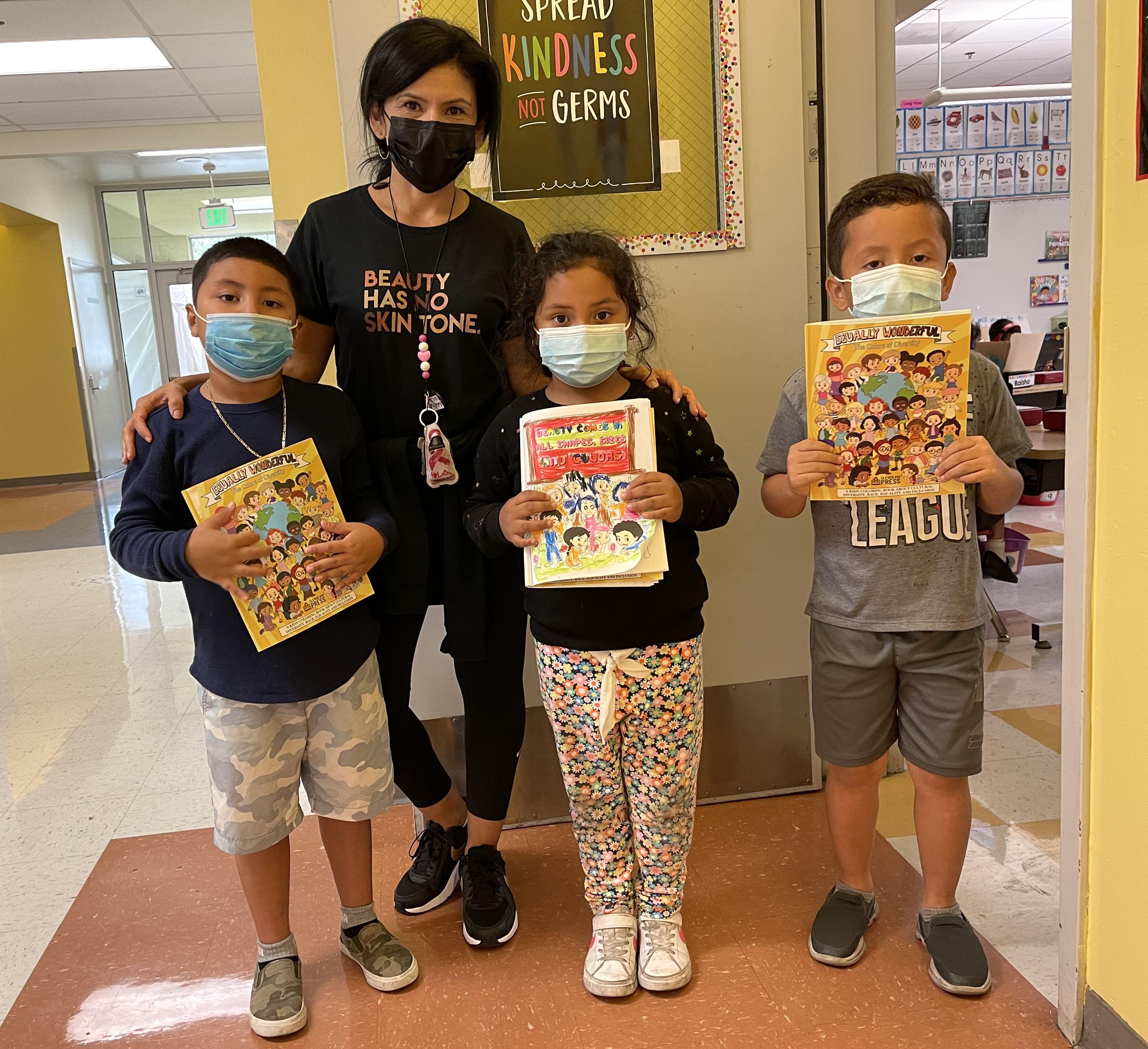 Courtesy of Ms. Lopez
From Your Site Articles
Related Articles Around the Web
Looking for some good gift ideas that wont break the bank? We've got you covered with these five suggestions available at our very own Upworthy Market! You can feel good about your purchases, too. That's because every item you buy from the Upworthy Market directly supports the artisans who crafted it.

$19.99
Tiraphan Hasub
crafts a stylish anklet, centering bright brass beads with colorful agate. Symbol of old Siam, an elephant graces this original design. Jingling bells form the clasp, and the anklet is adjustable in length.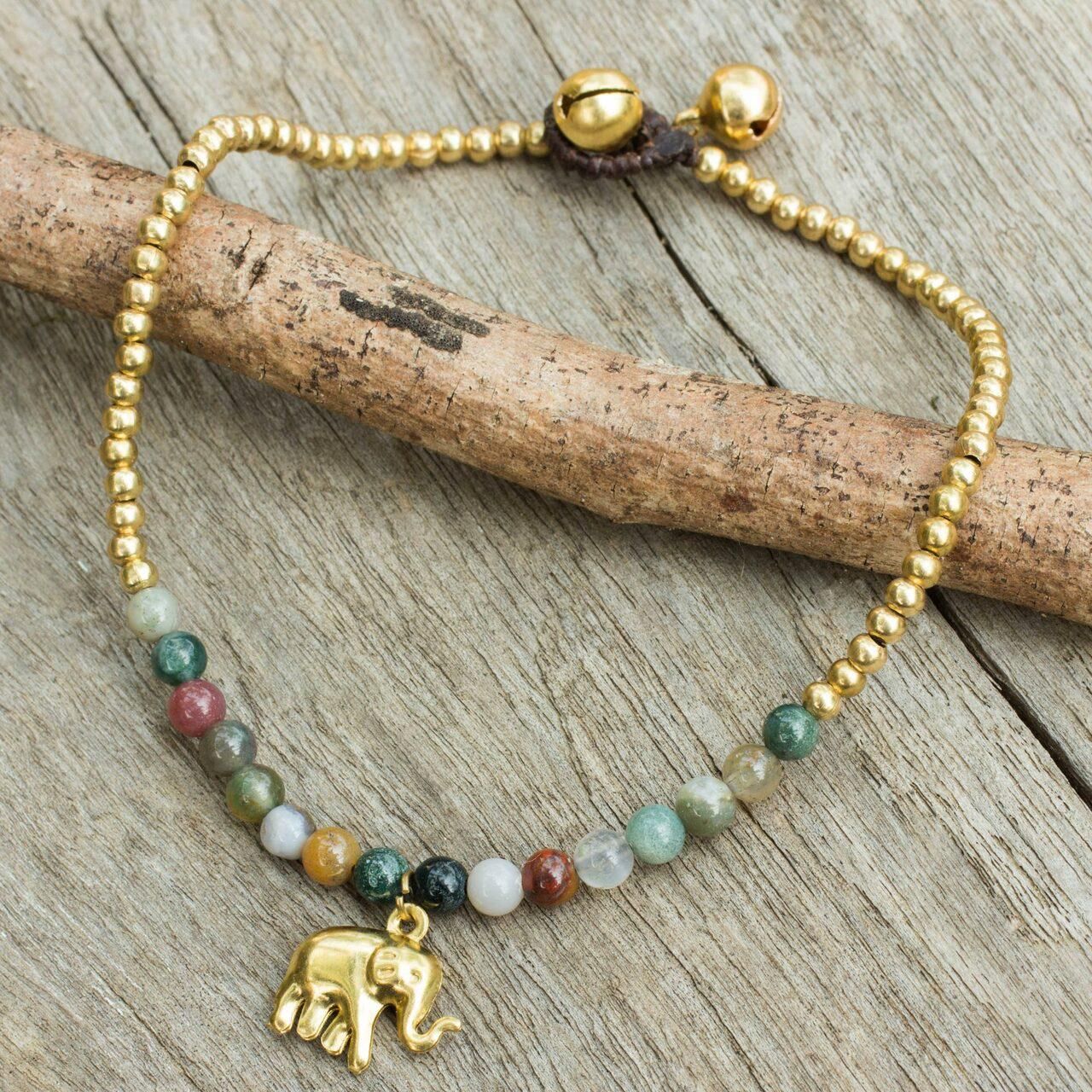 cdn11.bigcommerce.com
$23.99
Elegant vine and floral motifs are diligently hand-carved into the handle of this bottle opener, crafted of suar wood in the shape of a bottle. Bali's Wayan Rendah designs this home kitchen accessory, which comes fitted with a stainless steel fixture.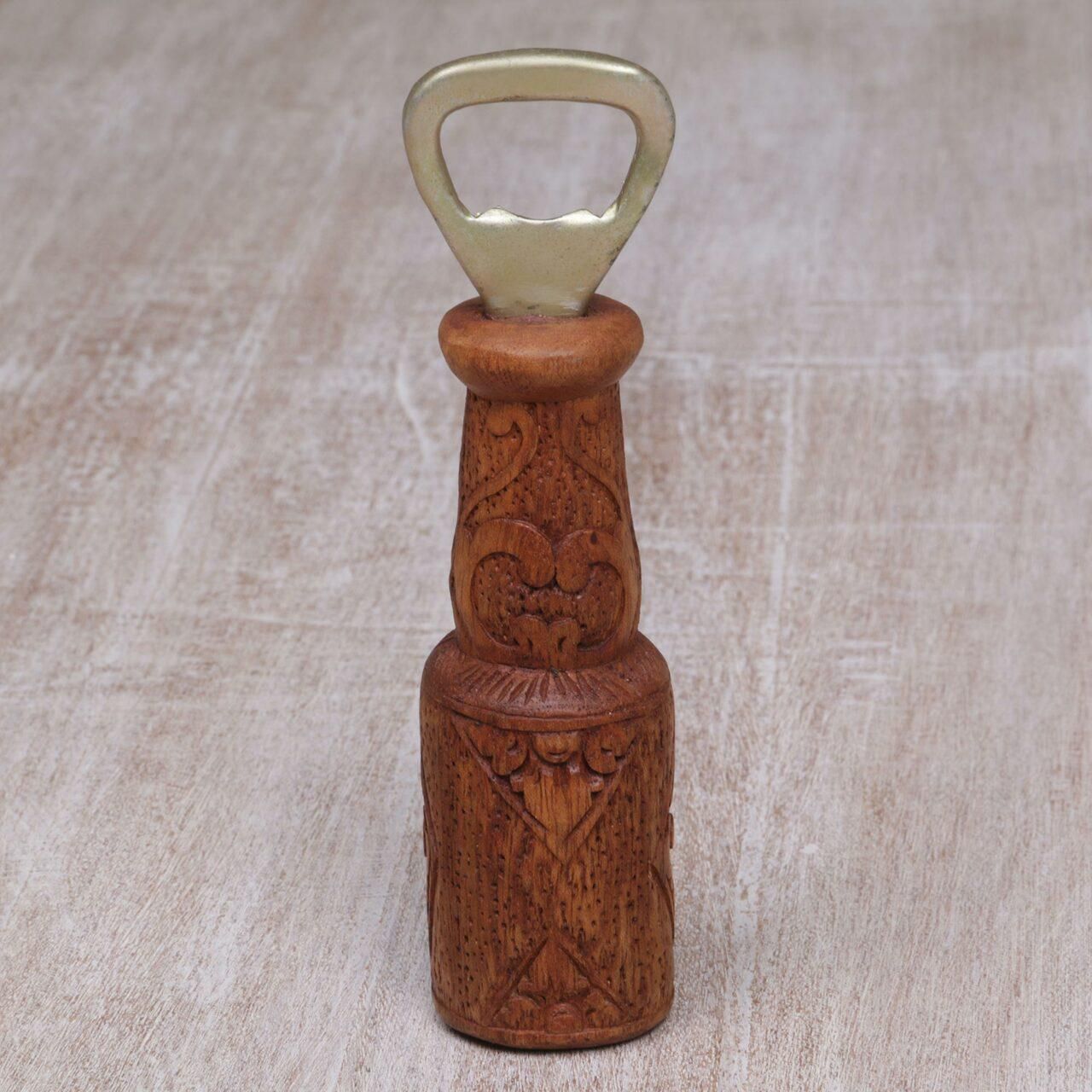 cdn11.bigcommerce.com
$23.95

Painted onto the surface of this ceramic mug, a colorful and vibrant sun is realized in the tradition of Mexican folk art with the message of 'Happiness' on the reverse. Eufrosia Pantaleon creates this simple and classic mug.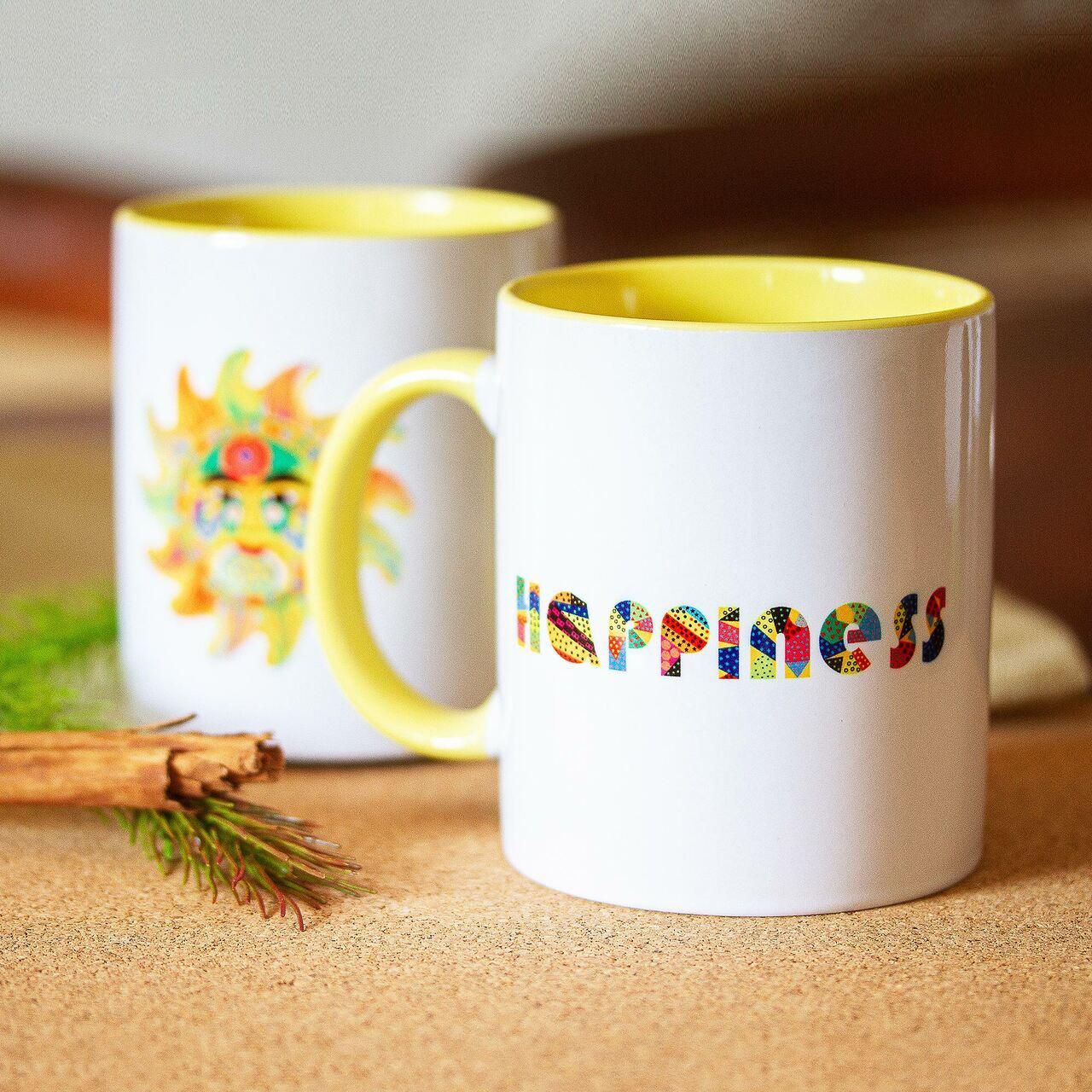 cdn11.bigcommerce.com
4. Travel Bag

$14.99

Using a traditional loom, the House of Antigua Artisans creates stunning textiles. They design and craft this gorgeous cosmetic bag in teal, lime, black and white, trimmed with black faux leather. The bag is just the right size for holding cosmetics or small toiletries; it is fully lined and closes with a zipper.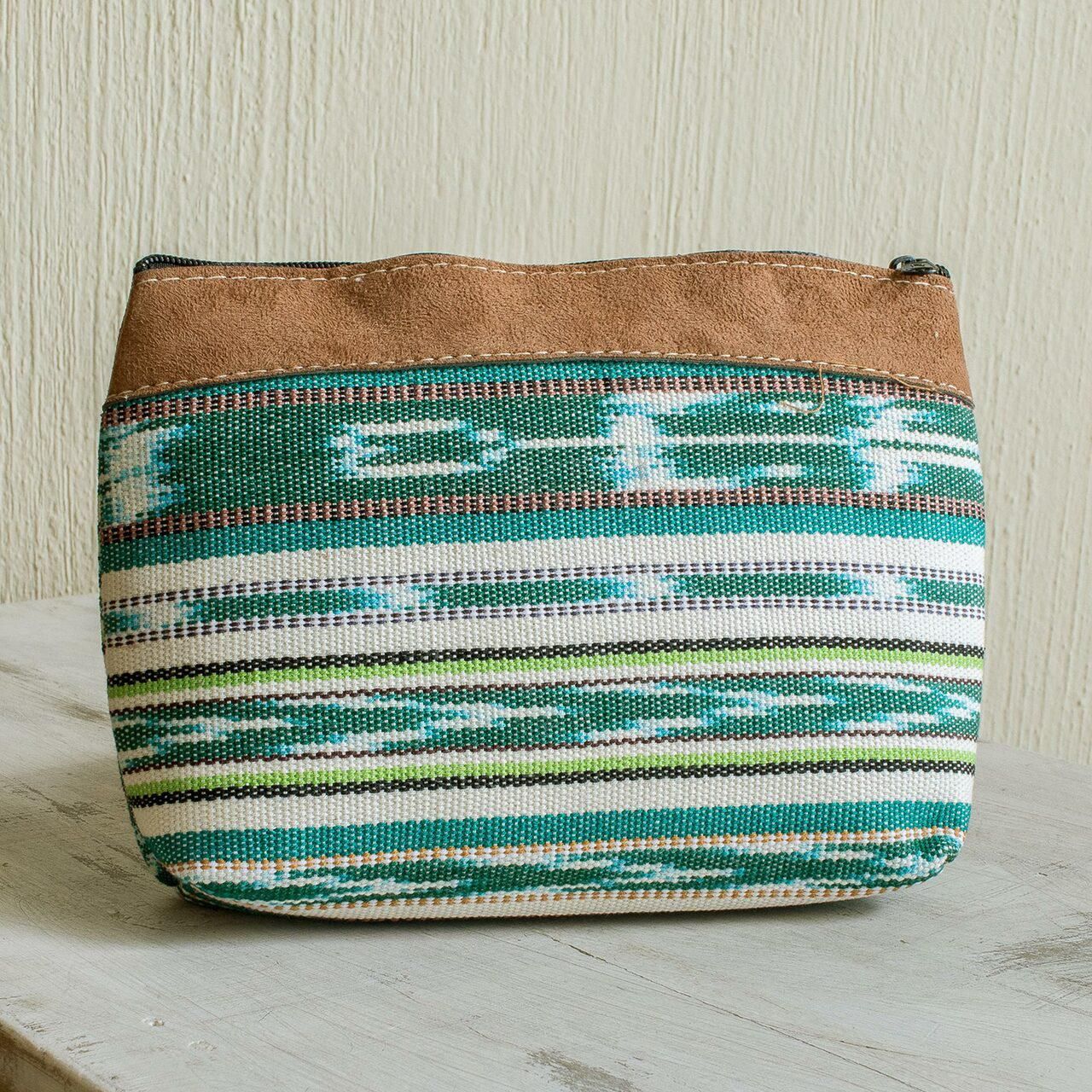 cdn11.bigcommerce.com
5. Scarf

$23.99
Celinda Jaco selects a cozy blend of Andean alpaca for this handsome men's scarf. Classic in style, it features fine stripes of white and gunmetal grey woven through the midnight-black textile. Hand-tied fringe completes a distinguished design.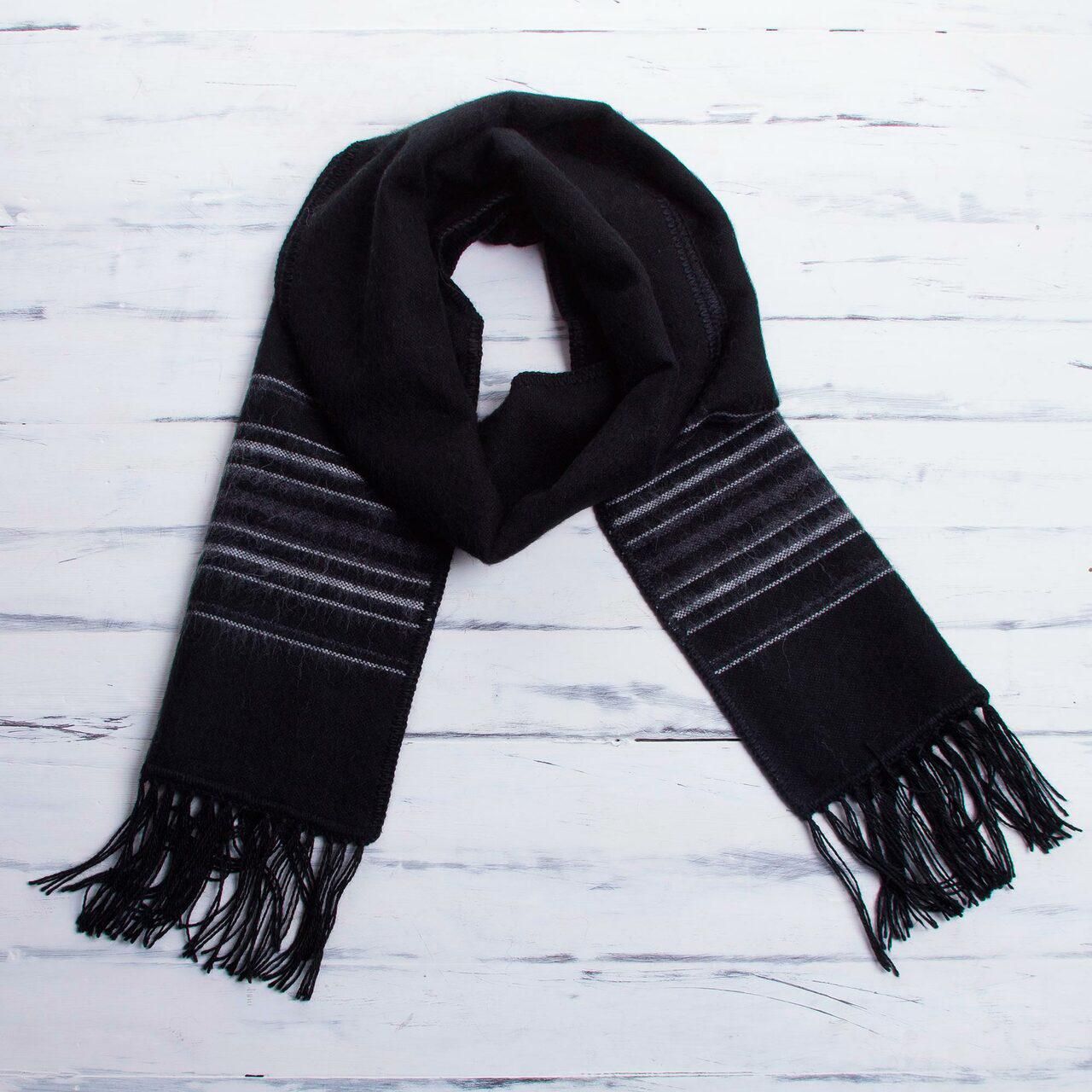 cdn11.bigcommerce.com
After being a Hollywood staple, Jennifer Lawrence vanished from the public eye following the release of "X-Men Dark Phoenix" in 2019.
Sure, the pandemic had something to do with that … in addition to the usual way our society treats Hollywood "it" girls, once it grows accustomed to the flavor. But in a recent interview with Vanity Fair, Lawrence opens up about some other reasons she chose to step away for a time.
Lawrence went from being a highly sought-after Oscar-winning actress to starring in less-than-successful films like "Passengers," "Mother!" and "Red Sparrow." The films were not only poorly received among critics, but commercially as well.
"I was not pumping out the quality that I should have," she told VF. "I just think everybody had gotten sick of me. I'd gotten sick of me. It had just gotten to a point where I couldn't do anything right. If I walked a red carpet, it was, 'Why didn't she run?'"
So then, why do it? As any workaholic would know, it's about so much more than money.
Presenting our December cover star, Jennifer Lawrence.

After a long hiatus, the Oscar winner and mother-to-be returns to the limelight with Adam McKay's ferocious satire, #DontLookUp. And, this time, she's determined to protect what's hers.

🔗: https://t.co/Y9XiJcCAa2 pic.twitter.com/TukCocED6x

— VANITY FAIR (@VanityFair) November 22, 2021
"I think that I was people-pleasing for the majority of my life," she went on. "Working made me feel like nobody could be mad at me: 'Okay, I said yes, we're doing it. Nobody's mad.' And then I felt like I reached a point where people were not pleased just by my existence. So that kind of shook me out of thinking that work or your career can bring any kind of peace to your soul."
Even friends noticed the toll it took on her. Justine Polsky, her best friend for 13 years, remarked that "the protocol of stardom began to kill her creative spirit, to fuck with her compass. So, she vanished, which was probably the most responsible way to protect her gifts. And sanity."
She concluded that "I didn't have a life. I thought I should go get one."
I don't think you need to be a famous, successful actress to understand that statement. The pandemic made many of us realize how much we let our lives revolve around work, until suddenly that part of our identities shifted drastically.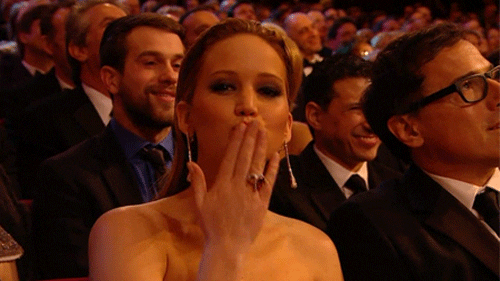 Jennifer Lawrence kiss GIF by BAFTA
Giphy
So, she got back to life, and in a big way. She married art gallerist Cooke Maloney and enjoyed the simple things … like grocery shopping.
"I really enjoy going to the grocery store with him. I don't know why but it fills me with a lot of joy. I think maybe because it's almost a metaphor for marriage. 'Okay, we've got this list. These are the things we need. Let's work together and get this done.'"
Maloney and Lawrence are even expecting a child together, though that aspect of her life will be kept (rightly so) under wraps.
"If I was at a dinner party, and somebody was like, 'Oh, my God, you're expecting a baby,' I wouldn't be like, 'God, I can't talk about that. Get away from me, you psycho!' But every instinct in my body wants to protect their privacy for the rest of their lives, as much as I can. I don't want anyone to feel welcome into their existence. And I feel like that just starts with not including them in this part of my work."
If this cast looks up, I look up. 👀#DontLookUp, the new film from Adam McKay in select theaters December 10 and on @netflix December 24 pic.twitter.com/VL8b7zyecj

— dontlookupfilm (@dontlookupfilm) November 18, 2021
Jennifer's new movie, "Don't Look Up," premieres December 10. As she returns to the spotlight, she carries the lessons many of us have learned after being removed from the hustle and grind: that sometimes the simplest things are the most joyous things, and that taking breaks helps bring our best self.
Get stories worth sharing delivered to your inbox
Get stories worth sharing delivered to your inbox