Joy
'Seeing a grown man get so excited about Capri Sun is extra wholesome.'
Family
Some buzzwords have gotten a bit loaded.
Photo created from Pixabay
This article originally appeared on 07.06.18

Ah, millennials...
At once destroyers of worlds and lazy slackers who won't move out of our parents' houses, we're all-purpose punching bags for society at large.
We're also ferocious killers. Did you know that we're responsible for the death of consumerism, the American Dream, Applebee's, marriage, boobs, beer, home ownership, the oil industry, and the future of humanity itself? Not bad, right? With so many contradictions, we're what Winston Churchill might have described as a "riddle wrapped in a mystery inside an enigma."
With no clear start and no clear end, the term "millennial" has mostly become a stand-in for "youths" in angry "kids these days"-style news stories.
There's just one major problem: We're not kids.
Pew Research defines a millennial as anyone born between the years 1981 and 1996. In 2018, that's most everyone age 21 to 37.
Other sources might have slightly different start and end dates for the qualifying range, but the point is, we're not pre-teens. And yet, the way the label of millennial is used, it certainly gives that impression.
When AL.com asked readers if we should elect more millennials to Congress, responses demonstrated just how much people misunderstand what the term means.
While those in favor of more millennials in Congress mentioned the benefits of having more diverse representation, those opposed clung to tired and factually inaccurate stereotypes.
"No! F--- no! Not until they get some life experiences! If this past presidential election taught you anything, it should've taught you millennials don't have life experiences to know how to vote. Living off of your parents doesn't give you life experiences," wrote one Twitter user.
(According to Pew Research, only 13% of people aged 30-34 live with a parent.)
"Until you are working on your own, off your parents health insurance, and paying real taxes I don't think you should be able to to be elected to Congress," wrote another.
(Parental health care expires at age 26, and anyone whose income meets a certain minimum must pay taxes regardless of age.)
"Not until they learn personal responsibility at least," wrote a third.
In all three of these examples, it's clear respondents don't have an accurate demographic understanding of what a millennial is.
Author Summer Brennan came up with a really interesting idea aimed at getting people to accurately understand the term "millennial."
Every time you see a headline that mentions "millennials," she suggests, consider whether it'd sound any more ridiculous if you replaced it with "adults under 40." In the examples above, for instance, the implication that adults under 40 don't have their own health care, pay taxes, or have any life experience sounds a little absurd.
\u201cCan you please just start saying "adults under 40" for "Millennials" because that is now literally what it means. Then see if your thing sounds silly.\u201d

— Summer Brennan (@Summer Brennan) 1530711593
Your reaction to the experiment might help determine whether or not you're viewing "millennial" as a group of young- to middle-aged adults with diverse views and experiences or as a buzzword loaded with years of negative press. (And yes, yes, I know, Pew's classification puts the cap on millennials at 37, not 40, but as I said, this can vary.)
Let's take a look at what a few other "millennial" headlines would look like if we used Brennan's trick. Do they seem a little silly?
The Economist recently asked why millennials weren't buying diamonds. Think about it rationally, and you'll realize it could have something to do with the fact that we entered the workforce at roughly the same time that the entire economy was in total free fall and haven't really recovered.
When you swap the headline to read "adults under 40," this becomes much more clear:
\u201cWhy aren't millennials buying diamonds? https://t.co/yMmkzFUFBb\u201d

— The Economist (@The Economist) 1467331898
Inc. put together an explainer for people trying to understand why millennials are so "entitled." Swap in "adults under 40," and suddenly that headline just looks poorly thought out.
\u201cBaby Boomers have mislabeled Millennials as entitled...find out why and what to do differently. @QuestFusion https://t.co/mP2n9lRi47\u201d

— Inc. (@Inc.) 1503703435
The Guardian told its readers that La Croix sparkling water was virtually a religion to millennials. Reframing that headline reveals it to be an odd, unfounded claim.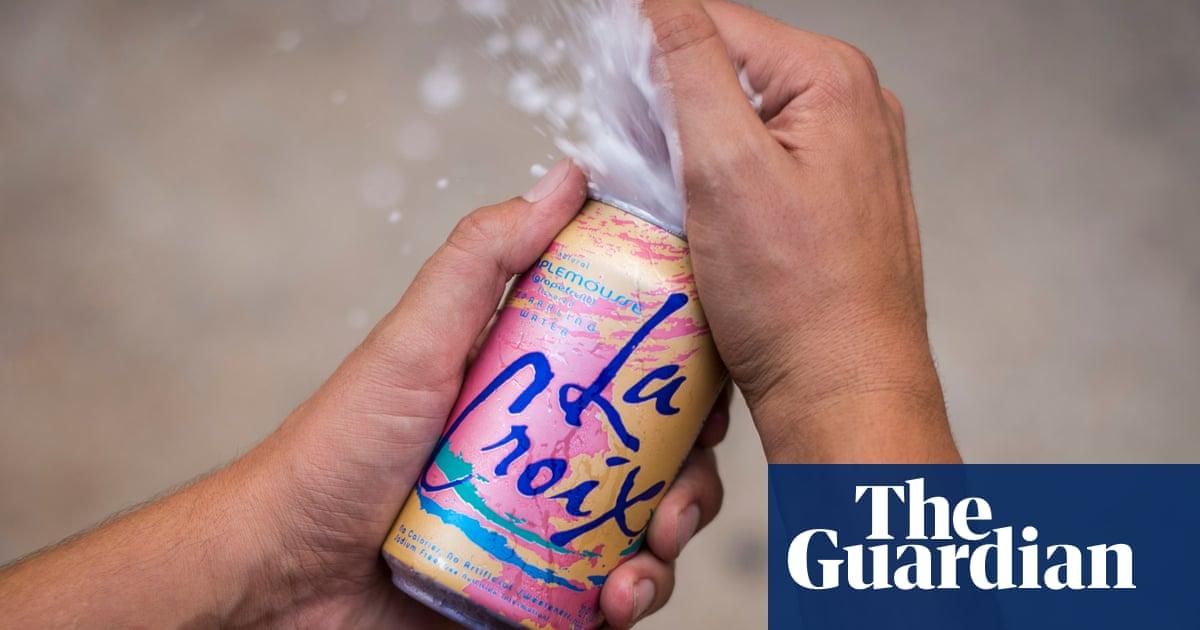 The Guardian names "millennials" as religious on sparkling water.
This thought exercise can be applied to all sorts of issues, not just debates about whether millennials are the worst.
The way we frame conversation plays a big role in how we view the world. If specific words and phrases didn't have the power to change minds, marketing firms would have no reason to exist.
For instance: In 2009, political strategist Frank Luntz wrote a memo encouraging Republican members of Congress to change their vocabulary in order to derail Democrats' efforts to pass health care legislation. Luntz found that the public generally favored health care reform, so in order for Republicans to successfully oppose it, he urged them to instead refer to health care reform as the "Washington takeover" of America's health system.
While the Democrats' law was eventually passed, Luntz's rhetoric generated a lot of confusion around the health care debate that year. That confusion made it a political liability for Democrats and ultimately led to a thrashing during the 2010 midterm elections.The same concept applies to the immigration debate. When you replace innocuous terms like "undocumented immigrant," "asylum-seeker," or "refugee" with far more loaded words like "illegal immigrants" or the even more dehumanizing "illegals," the debate shifts again. As pundits switch out adjectives for buzzwords, it becomes harder to remember that these discussions are about actual human beings.
The "millennials" vs. "adults under 40" trick is a doorway to untangling a lot of the learned rhetoric we've been taught to use on a number of issues.
Next time you read a story that evokes a powerful emotion, take a deep breath and mentally swap out buzzwords to see if you still feel the same.
Get stories worth sharing delivered to your inbox