More
A 9-year-old just perfectly broke down what living with autism is like for him.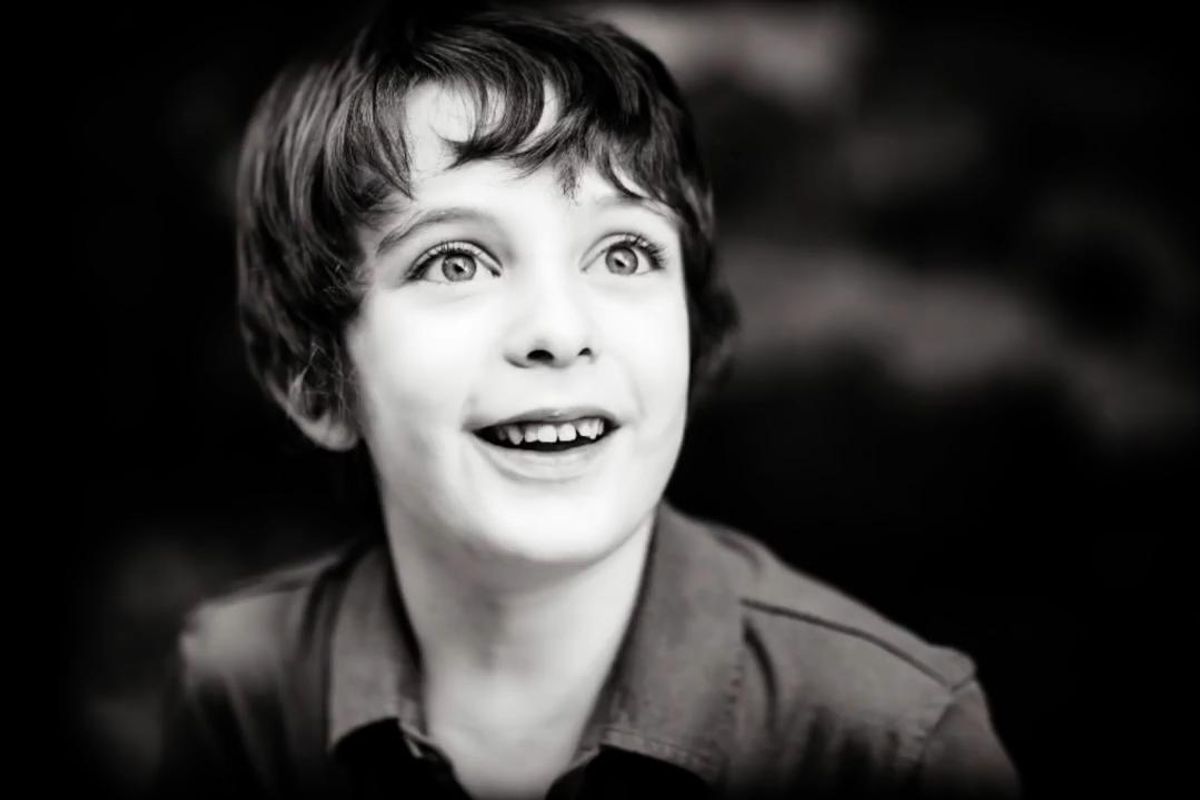 This article originally appeared on 12.07.17

George Yionoulis is pretty much your typical 9-year-old.
The fourth-grader from Raleigh, North Carolina, loves "Harry Potter," making art, and eating tacos.
Oh, and he loooooooves dancing. The kid has some serious moves.
---
While it's pretty easy to understand why George loves tacos (who doesn't?), there are some things George does that aren't quite as easy for people to understand. That's because when was 2 years old, his parents discovered has an autism spectrum disorder.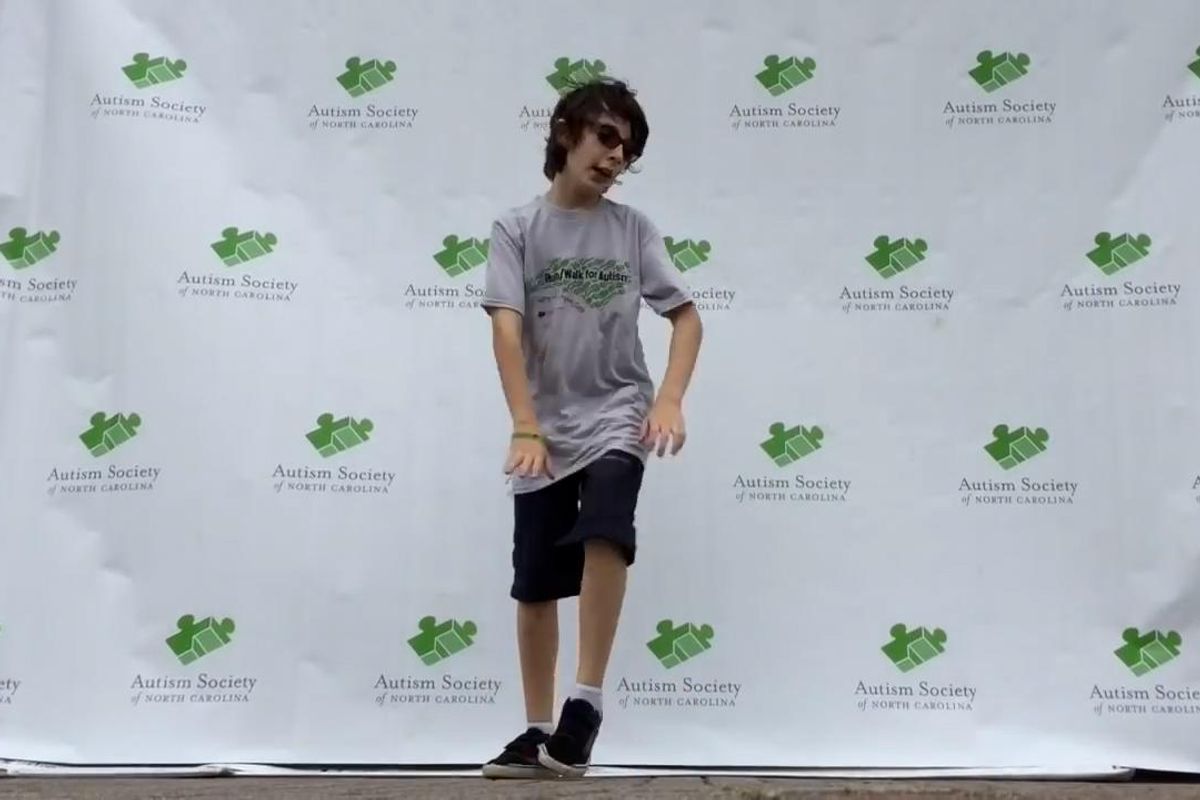 George's autism makes it harder for his classmates at Douglas Elementary School to relate to him. So he used a class project to help them understand him a little better.
George wrote, narrated, edited, and produced a video called " My Autism " and even created an original score to accompany the six-minute clip.
"Hi, everybody. My name is George," George begins his voiceover as text reading "GEORGE ... and AUTISM" flashes across the screen before cutting to footage of George dancing.
"Let me tell you a little about myself," he continues. "I have fun dancing, I have fun making music, I love to draw and make art, and ... wait for it ... I have this thing called autism."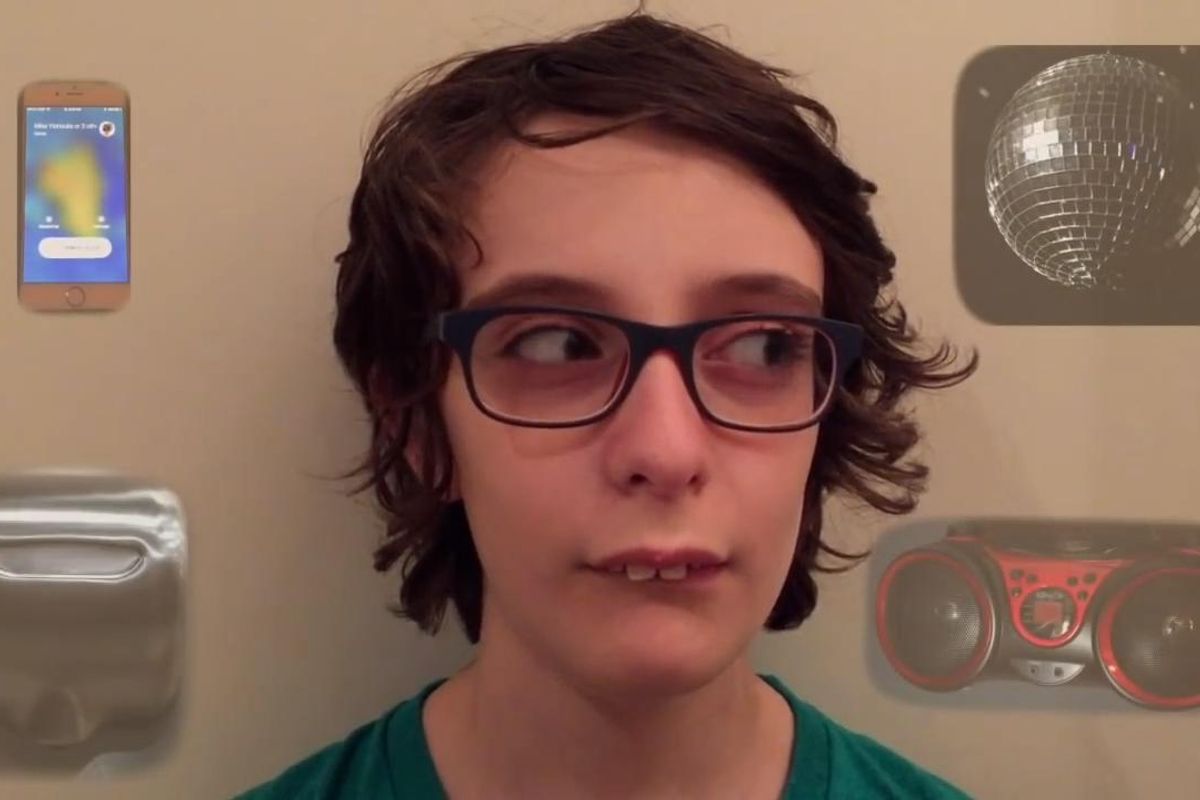 In the video, George shares some of his unique quirks — things he knows his classmates have noticed about him but maybe haven't had the courage to ask about .

Like the fact that he has trouble making eye contact with people when they speak to him, though he says he's gotten better about it. "I might not have been looking, but that didn't mean I wasn't listening," he explains.
"Speaking of listening," he continues. "I can hear and see a lot of things and sounds all at the same time, which sometimes makes it hard to focus on any one sound or thought. That's why it might take a little more time to answer you when you ask a question."
He also has trouble with metaphors and figures of speech, which is common for kids with autism , and advises his classmates to be as literal and clear with him as possible.
"If you say 'take a seat,' you might find one less chair in your classroom," he jokes.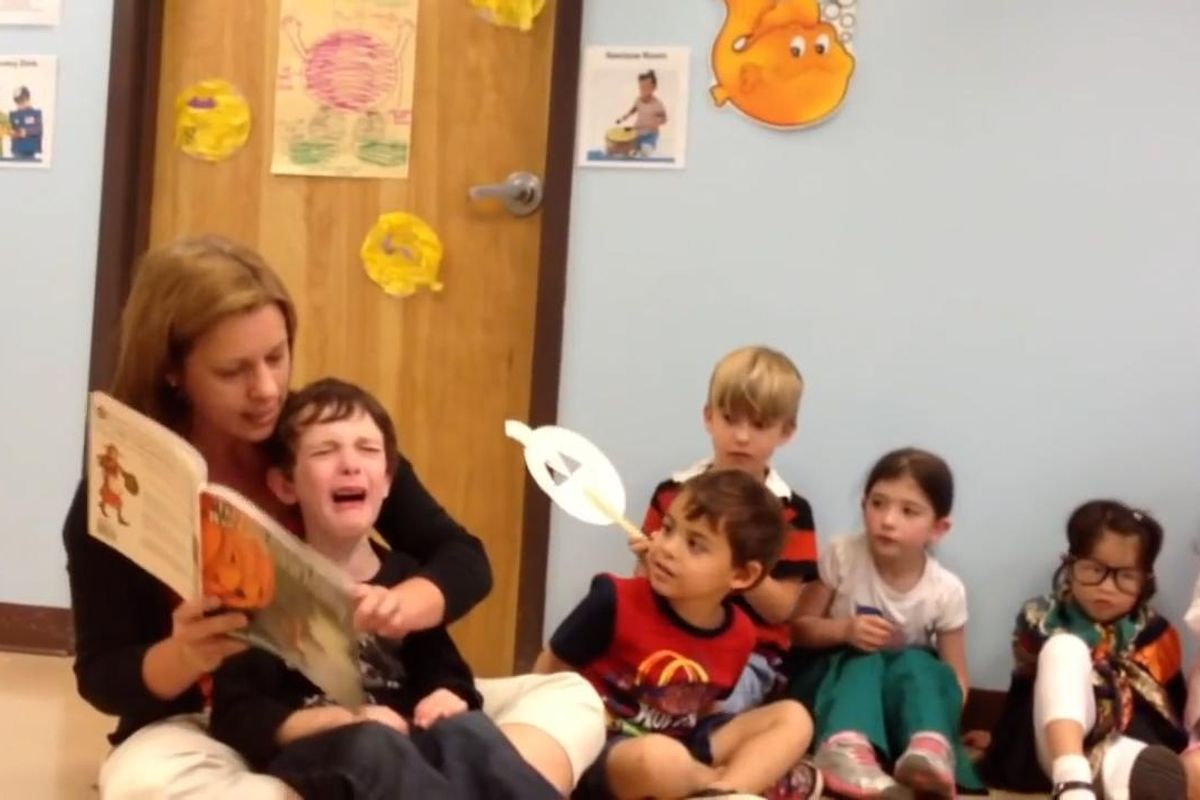 George also opens up about some of the challenges he faces and hopes the video will help his friends understand why he sometimes gets angry, cries, or yells. "
I sometimes get frustrated when I get interrupted or when something doesn't go as planned," he admits. "Or when something unexpected happens. Or when I make a mistake."
In a courageous peek behind the curtain, George even includes video of himself — at a much younger age — throwing a tantrum at a book reading as well as audio of himself stumbling with his words while recording the narration for the video and becoming audibly frustrated. "But I messed up!" he cries.
"(Some of those) are just kid things to get frustrated about, and I'm a kid just like you," he says. "All us kids are different in our own ways, right?"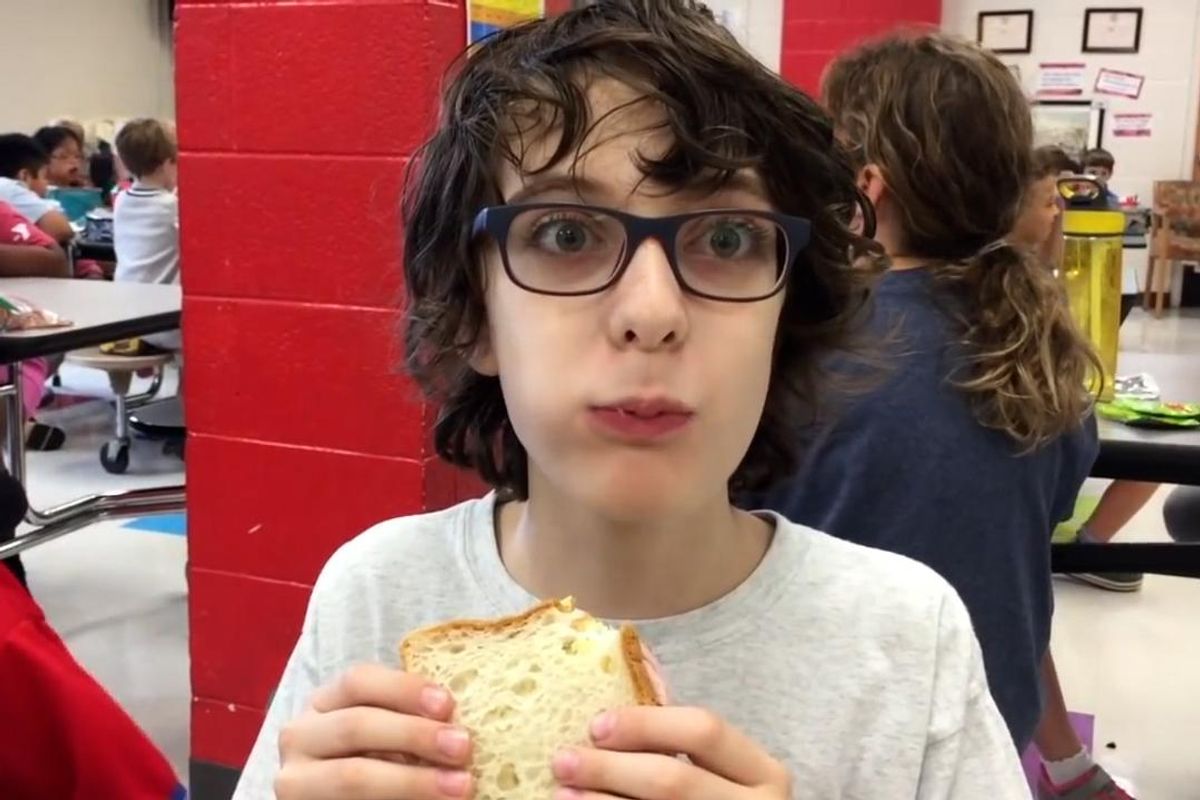 At the end, George asks his classmates to come talk to him, ask him questions, or invite him to play — even if it seems like he might not want to.
"I like having fun, just like you. So if you ever see me playing by myself, it doesn't necessarily mean I don't want to play with you, too," he tells them. "I always want to play with you."
His heartwarming honesty and larger-than-life on-screen personality are so compelling, it's no wonder the video has gone viral. Shortly after the video went up on YouTube and Facebook, it racked up tens of thousands of views and hundreds of comments.
Initially, it was only meant for George's 21 elementary school classmates.
"The feedback we're getting is, 'I showed this to my 6-year-old who has autism, I showed this to my 12-year-old who has autism,' and they're going, 'Me too, and we could be friends!'" his mother, Lisa Jolley told Raleigh-Durham's WTVD/ABC11 .
In a world where people with autism aren't often given the chance to speak for themselves, it's both really cool and really significant that George has taken control of his own life story and experience and is sharing them in his own words. At only 9 years old, he's already making huge strides in helping the world better understand a condition that affects about 1 in 68 kids in the United States.
Watch the full video below, and you'll probably learn something new yourself.
At the very least, you're bound to fall in love with this charming and courageous kid.
My Autism - by George
George's journey with autism at 9 years old. This is the video he shared with his fourth grade class to help them understand why he behaves the way he does...