Health
100,000 people called 988 during its first week, a historic moment in suicide prevention
"The launch of 988 is a historic moment for suicide prevention and crisis care in this country."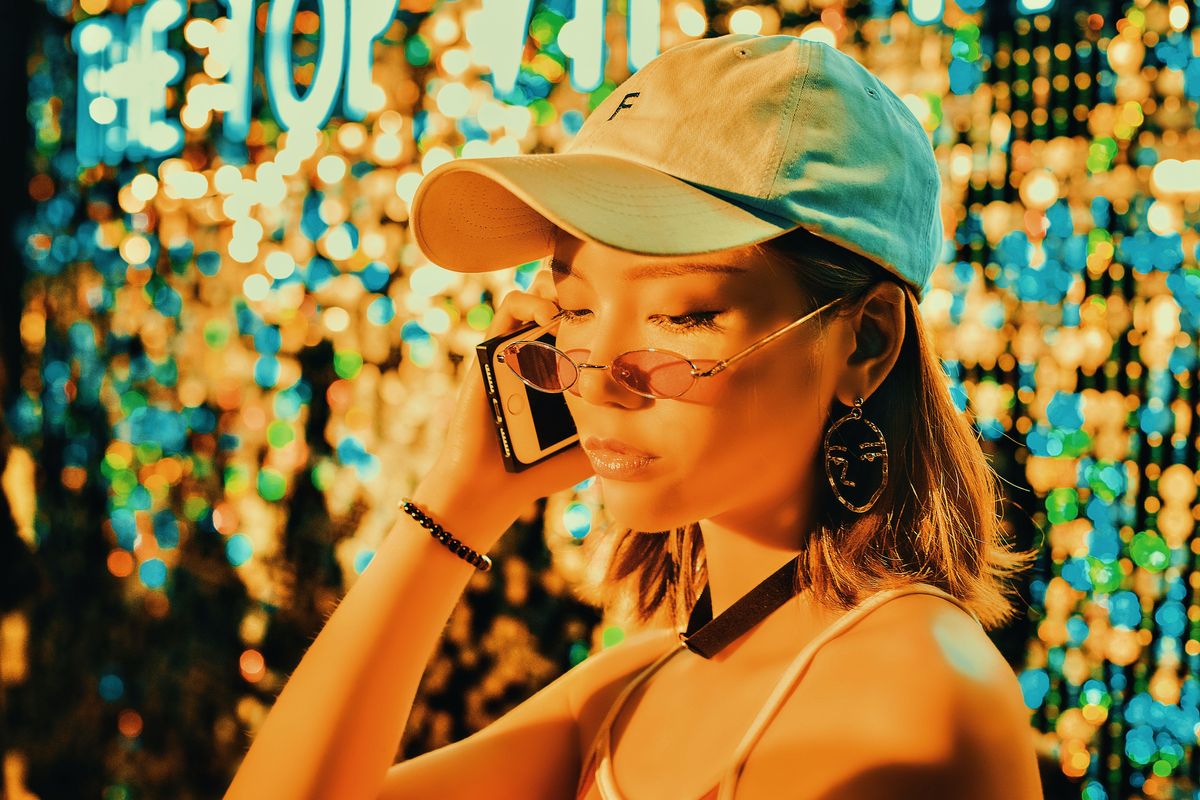 It used to be called getting your head shrunk. And it was for the self-obsessed or the folk who were a little bit "off." The crazy people, right? Not for you, me or any of our co-workers or friends. Hush. Don't talk about it.Everything's fine…
But as all of us who've lived through these last few years know, mental health challenges can happen to any of us. If we've learned anything, it's the realization that some days (weeks, months…) are better than others—and that it's OK to not be OK.
---
The days of sweeping mental health issues under the rug are gone—as they should be. Talking about the challenges is exactly what we need to do. Ironic that it took a pandemic to throw the door to the discussion around mental health wide open, helping us to see it as a necessary and normal part of taking care of ourselves.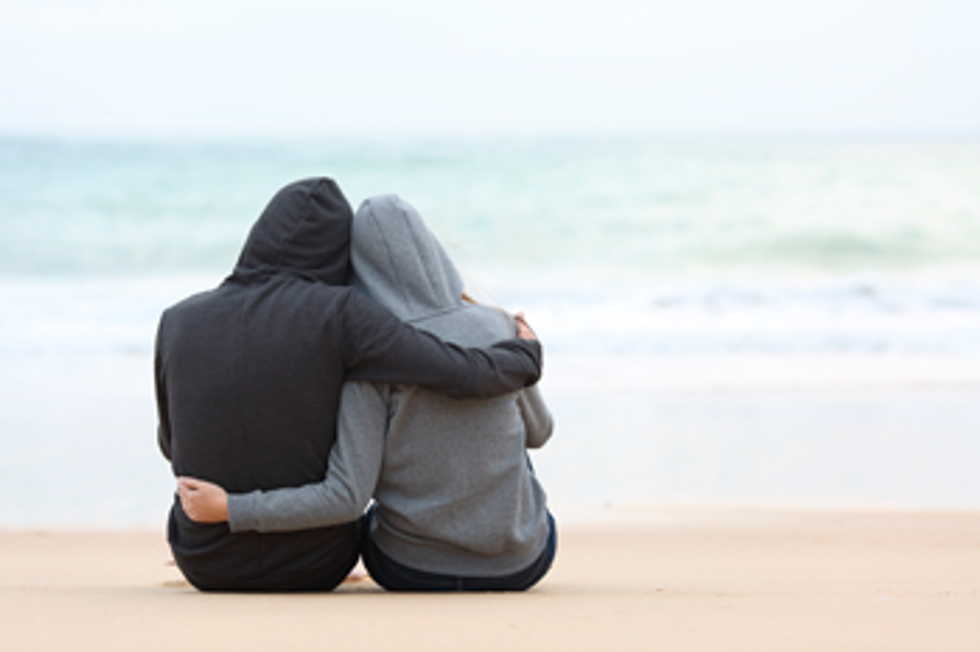 The CDC provides a helpful list of facts for people about suicide and prevention.
America is facing an unprecedented crisis in mental health, with suicide rates higher than any other wealthy nation. The CDC ranks suicide in the top 10 leading causes of death in the U.S. for people ages 10–64, and the second leading cause of death for people ages 10-14 and 25-34.
In 2020, 45,979 Americans died from suicide—that's one death every 11 minutes. That figure—shocking enough as it is—hides the broader picture: that an estimated 12.2 million American adults seriously thought about suicide, 3.2 million planned a suicide attempt and 1.2 million made an attempt. Those are difficult numbers to ignore.
There are a glimmers of hope, however, and among public health experts by far the most exciting is the rollout of the new three-digit Suicide & Crisis Lifeline.

As of July 16, anyone experiencing emotional distress, a substance use crisis or having thoughts of suicide can dial or text 988 to be immediately connected to a trained suicide prevention counselor for support, understanding and connection to local resources—24/7, 365 days a year. This goes for concerned friends or family members, as well.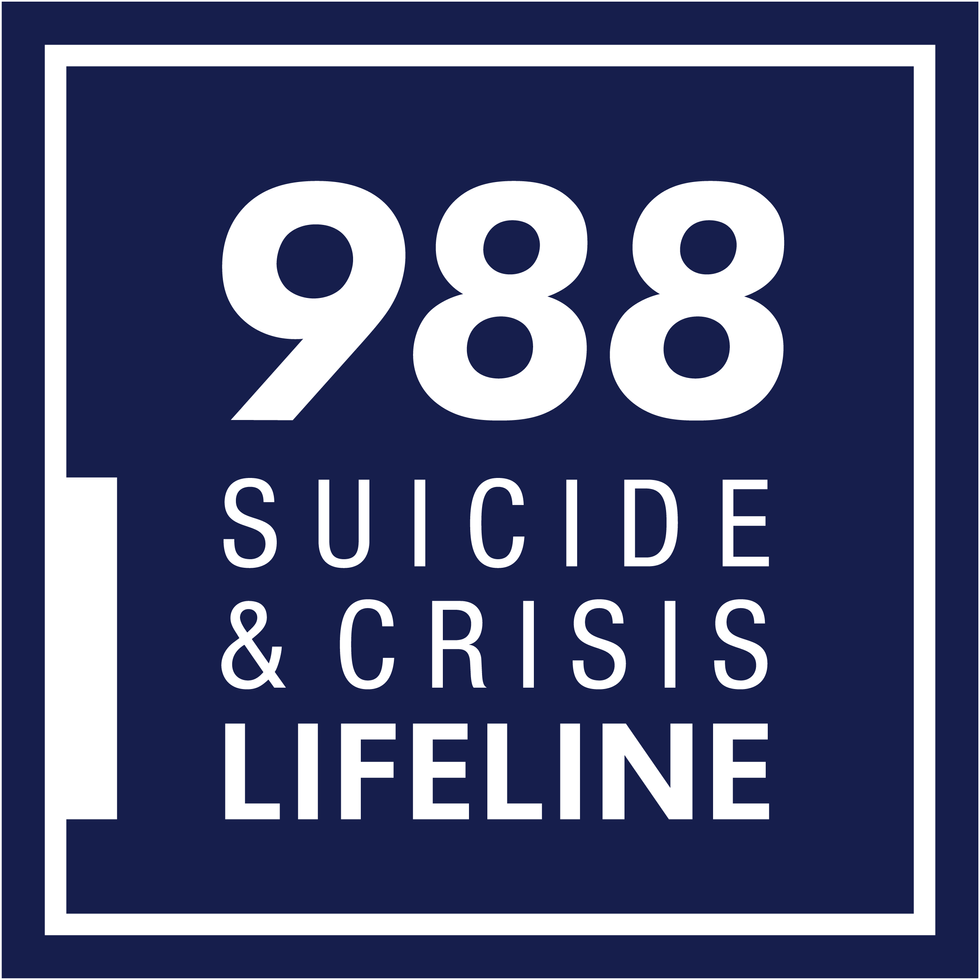 Awareness ribbon for the 988 lifeline.
The lifeline routes an incoming call to one of around 200 crisis centers, matching the caller's area code to their closest available center—to provide the most accurate recommendations to resources in a caller's local area. Calls are confidential and a translation service can provide help in 250 languages. There are also accommodations for the deaf and hard of hearing, via a preferred telecommunications relay service or by dialing 711 then 988.
The lifeline isn't new—it's been around since 2005 (as the National Suicide Prevention Lifeline)—but its accessibility has been hindered by a difficult-to-remember 1-800 number and a less-than-snappy name. Now, the name has been shortened and the long-winded number is out. All people need to know is to dial or text 988. In a crisis, this simple change is monumental and could literally mean the difference between life and death.
"The launch of 988 is a historic moment for suicide prevention and crisis care in this country," says Shari Sinwelski, vice president of crisis care for the Los Angeles-based Didi Hirsch Mental Health Services, one of the more than 200 privately owned and operated organizations in the National Suicide Prevention Lifeline network and the first ever suicide prevention center to open in the U.S.
"The first day of the 988 launch, we received twice the total volume of contacts (calls, texts and chats) than normal," Sinwelski told Upworthy.
Nationally, the 988 lifeline received 96,000 calls, texts and chats during the transition week (July 14–20). That's a 45% increase in volume from the previous week, according to Sinwelski. And it's a 66% increase in volume compared to the same week in 2021.
Sinwelski sees 988 as just the start of improving the way people access and receive crisis care in the U.S. "Not only do people in crisis now have an easier way to access services, but crisis centers are starting to receive the resources needed to fund these crucial services," she says. "The hope is that in three to five years, everyone in mental health crisis will have someone to call, someone to come to and somewhere to go."
While the most recent CDC figures for suicide rates among the general population showed a 5% decline in 2020 compared to the previous two years, tragically the suicide and suicide attempt rates have increased among children, teens and young adults.
"Students are facing unprecedented pressures and circumstances—school shootings, the pandemic and the effects of social media like cyberbullying and dangerous social challenges, in addition to the everyday pressures of school and family," said Sinwelski. "Nationwide, 60% of teens and young people with depression cannot access care. We have to do better and do more to support our youth."
The COVID-19 pandemic made mental health challenges so much worse, especially during the shutdown period and particularly among people with limited access to health services, communities of color and essential workers. During this time, "most people experienced anxiety, depression and symptoms of mental health challenges," according to Sinwelski. "We each know someone affected in some way."
Mental health challenges are not exclusive to a particular group of people born with a disorder or an addiction gene. Just look at who we've lost over the last several years: well-loved actors and comedians, a celebrity chef, fashion designers, rock stars, sports personalities, successful business executives … and more likely than not, a student at your kid's school, a member of your book club, a fellow mom, dad, neighbor or respected veteran, perhaps even one of your relatives.
"We want people to know that there is help, they are not alone. To call 988 if they are in a mental health crisis, have suicidal thoughts, feel depressed and need help," says Sinwelski. "988 is the first step in creating a fully resourced mental health crisis continuum in our country when so many Americans desperately need it."
\u201c"The hope is that one day 988 is as ubiquitous as 911, so people in a mental health crisis [know] they can call that number from anywhere in the country and reach someone 24 hours a day." - Shari Sinwelski, Vice President of Crisis Care for Didi Hirsch\n\nhttps://t.co/X0rz5NBHkK\u201d

— Didi Hirsch MHS (@Didi Hirsch MHS) 1658187004
The digits may have changed but the message remains the same: Help is available. And there's now an accessible, unforgettable number to call. A number that should become as familiar to Americans as 911 (and in a mental health crisis is arguably the better number to call). If you suffer from suicidal or desperate thoughts, go ahead and write 988 in lipstick on your bathroom mirror to remind you that help and hope are waiting to hear from you. Add it to your contacts list, put it in the back of your smartphone case or pin it on your fridge.
In the current climate of more awareness and understanding of mental health, healing, hope and help are happening every day, and every positive step forward in crisis intervention can literally save lives. When we're all in it together, it's not such a lonely place.
If you or someone you know are having thoughts of suicide or require mental health support, call or text 988 to talk to a trained counselor, or visit 988lifeline.org to connect with a counselor and chat in real time.