GoFundMe Heroes
3 GoFundMes making school better through small acts of kindness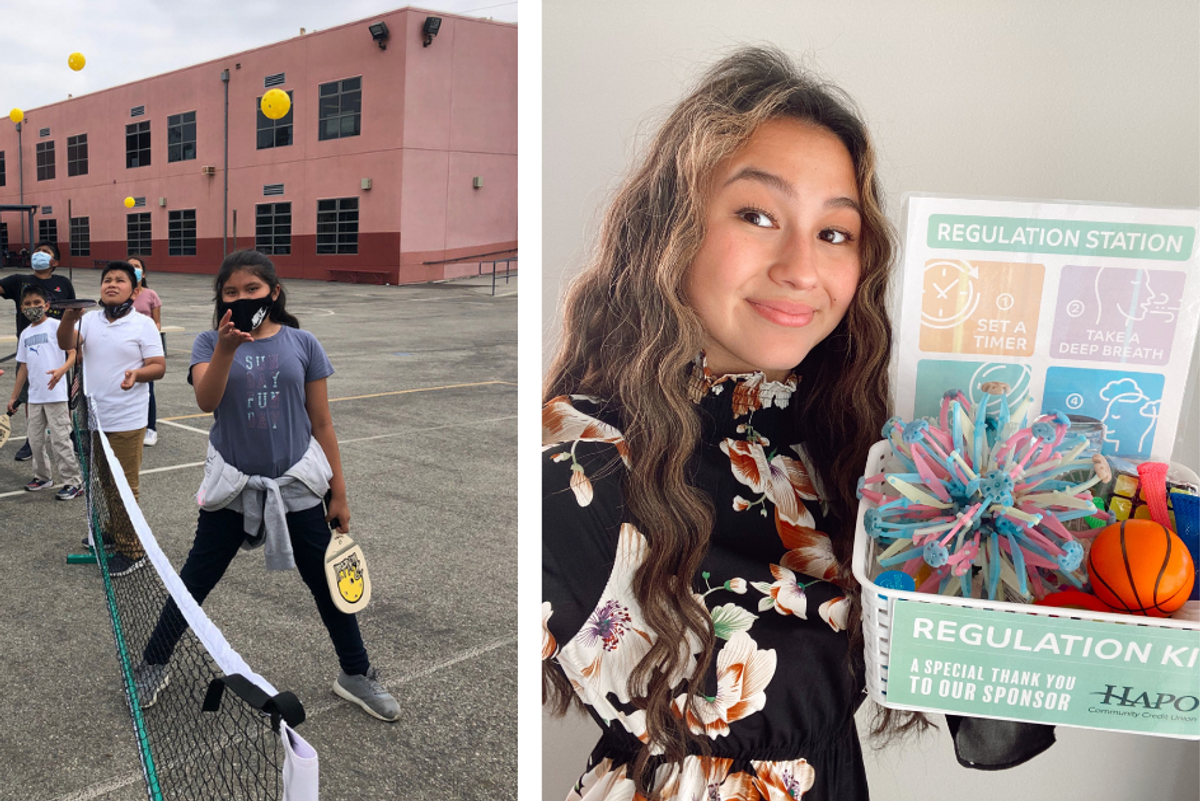 True
The experiences we have at school tend to stay with us throughout our lives. It's an impactful time where small acts of kindness, encouragement, and inspiration go a long way.
Schools, classrooms, and teachers that are welcoming and inclusive support students' development and help set them up for a positive and engaging path in life.
Here are three of our favorite everyday actions that are spreading kindness on campus in a big way: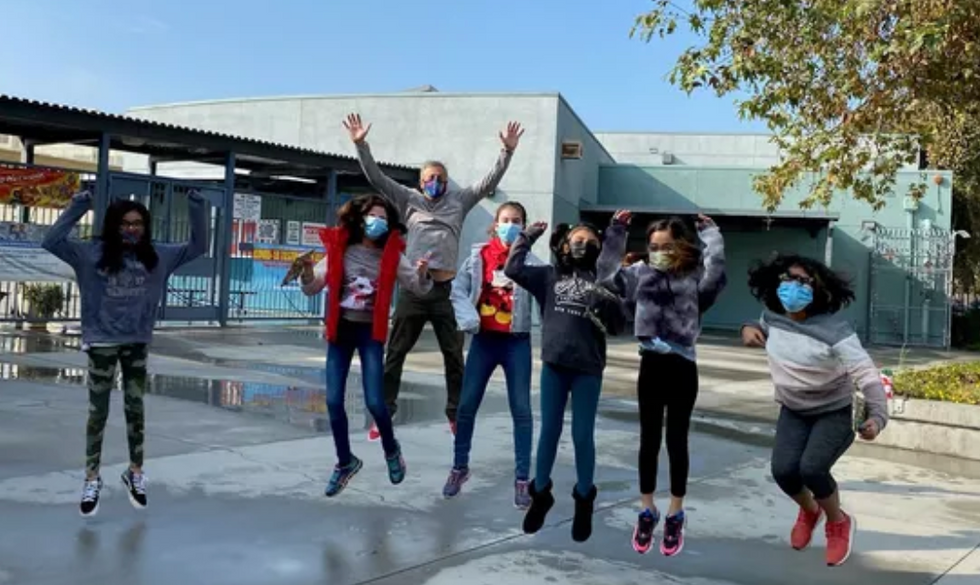 Image courtesy of Mark Storhaug
1. Pickleball to Get Fifth Graders Moving
Mark Storhaug is a 5th grade teacher at Kingsley Elementary in Los Angeles, who wants to use pickleball to get his students "moving on the playground again after 15 months of being Zombies learning at home."

Pickleball is a paddle ball sport that mixes elements of badminton, table tennis, and tennis, where two or four players use solid paddles to hit a perforated plastic ball over a net. It's as simple as that.
Kingsley Elementary is in a low-income neighborhood where outdoor spaces where kids can move around are minimal. Mark's goal is to get two or three pickleball courts set up in the schoolyard and have kids join in on what's quickly becoming a national craze. Mark hopes that pickleball will promote movement and teamwork for all his students. He aims to take advantage of the 20-minute physical education time allotted each day to introduce the game to his students.
Help Mark get his students outside, exercising, learning to cooperate, and having fun by
donating to his GoFundMe
.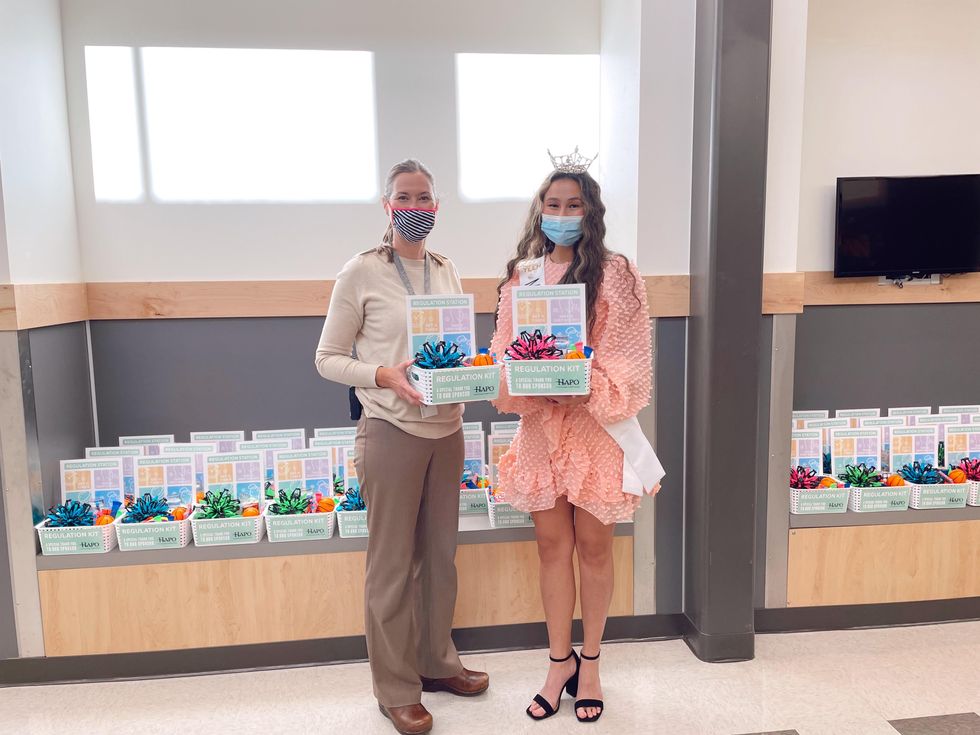 Image courtesy of Kaiya Bates
2. Staying C.A.L.M: Regulation Kits for Kids
According to the WHO around 280 million people worldwide suffer from depression. In the US, 1 in 5 adults experience mental illness and 1 in 20 experience severe mental illness, according to the National Alliance on Mental Illness.
Kaiya Bates, who was recently crowned Miss Tri-Cities Outstanding Teen for 2022, is one of those people, and has endured severe anxiety, depression, and selective mutism for most of her life.
Through her GoFundMe, Kaiya aims to use her "knowledge to inspire and help others through their mental health journey and to spread positive and factual awareness."
She's put together regulation kits (that she's used herself) for teachers to use with students who are experiencing stress and anxiety. Each "CALM-ing" kit includes a two-minute timer, fidget toolboxes, storage crates, breathing spheres, art supplies and more.
Kaiya's GoFundMe goal is to send a kit to every teacher in every school in the Pasco School District in Washington where she lives.
To help Kaiya achieve her goal, visit Staying C.A.L.M: Regulation Kits for Kids.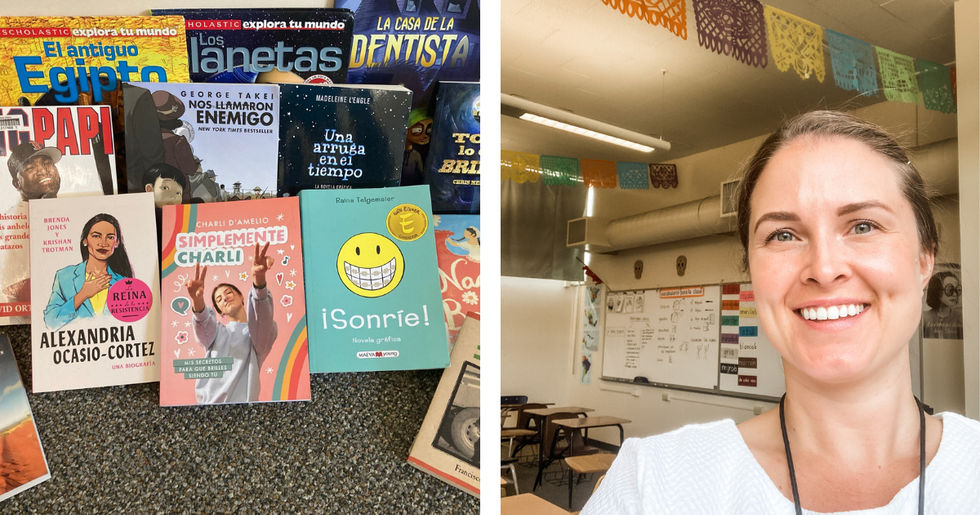 Image courtesy of Julie Tarman
3. Library for a high school heritage Spanish class
Julie Tarman is a high school Spanish teacher in Sacramento, California, who hopes to raise enough money to create a Spanish language class library.
The school is in a low-income area, and although her students come from Spanish-speaking homes, they need help building their fluency, confidence, and vocabulary through reading Spanish language books that will actually interest them.
Julie believes that creating a library that affirms her students' cultural heritage will allow them to discover the joy of reading, learn new things about the world, and be supported in their academic futures.
To support Julie's GoFundMe, visit Library for a high school heritage Spanish class.
Do YOU have an idea for a fundraiser that could make a difference? Upworthy and GoFundMe are celebrating ideas that make the world a better, kinder place. Visit upworthy.com/kindness to join the largest collaboration for human kindness in history and start your own GoFundMe.