Top Splash
Teen raises $186,000 to help 81-year-old Walmart worker pay off her mortgage and retire
'Life shouldn't be this hard.'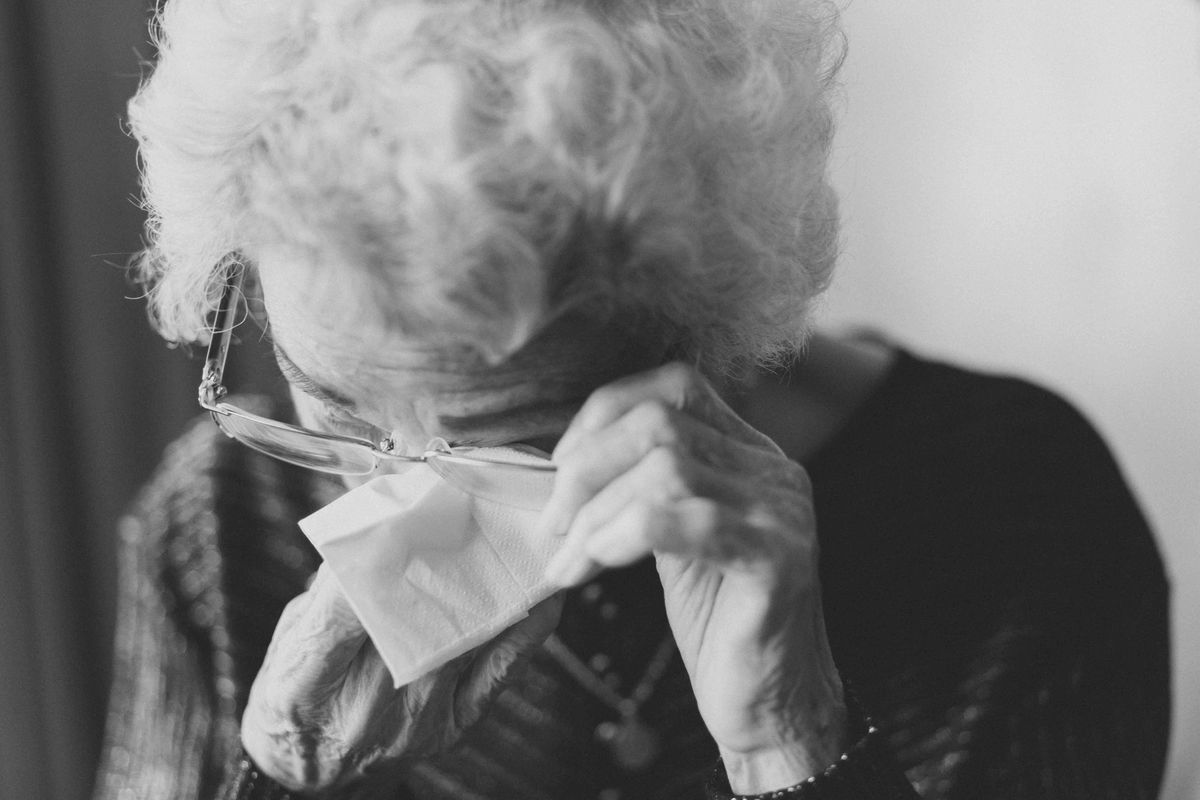 In America, many people have to work well past the age of retirement to make ends meet. While some of these people choose to work past retirement age because it keeps them active, some older people, like Nola Carpenter, 81, work out of necessity.
Carpenter has been working at Walmart for 20 years, way beyond most people's retirement age just so that she can afford to continue to pay her mortgage. When 19-year-old Devan Bonagura saw the woman looking tired in the break room of the store, he posted a video to his TikTok of Carpenter with a text overlay that said, "Life shouldn't b this hard..." complete with a sad face emoji.
In the video, Carpenter is sitting at a small table looking down and appearing to be exhausted. The caption of the video reads ":/ I feel bad." Turns out, a lot of other people did too, and encouraged the teen to start a GoFundMe, which has since completed.
---
The retirement age in the United States in order to collect Social Security benefits is 66, or 67 if you were born in or after 1960. But early retirement starts at 62 for reduced benefits. How many years you worked is a deciding factor in how much financial benefit you will receive from Social Security, with the average amount expected to be $1,827 a month in January 2023.
@dbon973_

WE LOVE YOU NOLA I HOPE THIS HELPS❤️🙏 #blowthisup #fyp #gofundme #nola #walmart #viralvideo
While that amount of money is nothing to scoff at, it's also not enough to live off of alone, especially for those who fall below the average amount. You also have to factor in Medicare premiums and tax withholdings that must come out of that figure. So it's no wonder that people over the age of 67 have to continue to work if they don't have adequate savings put away to retire on. The cost of living increases impact all age groups, including the elderly.
Thankfully for this elderly Walmart worker, the GoFundMe quickly exploded and raised $110,000 in just 24 hours. But when Bonagura went to give the money to Carpenter, she was grateful for the help but explained she would still need to work until the other $60,000 of her mortgage was paid off. This prompted users to give more to secure Carpenter's retirement.
In the end, the GoFundMe raised $186,000, which was enough to pay off the mortgage on the woman's house. Retirement is now on the horizon for the grandmother, who says she's set to retire on the first of the year. She wants to make sure she helps her co-workers get through the holiday season before hanging up her vest for good.
@dbon973_

Update video with Nola ❤️ #nola #dbon #gofundme #viral #blowthisup #love #kindness #givingback
As for Bonagura, he's currently suspended with pay due to him filming at the store and posting it to TikTok. While he wasn't an employee of Walmart, he worked for a cellphone carrier that operated sales inside the store. Nevertheless, Bonagura feels he did the right thing and is focused solely on making sure Carpenter gets to retire.
It's amazing what people can accomplish when they work together. Happy retirement, Nola! Here's to hoping you enjoy every minute of it.