The UK changes its blood donation policies allowing more gay and bisexual men to give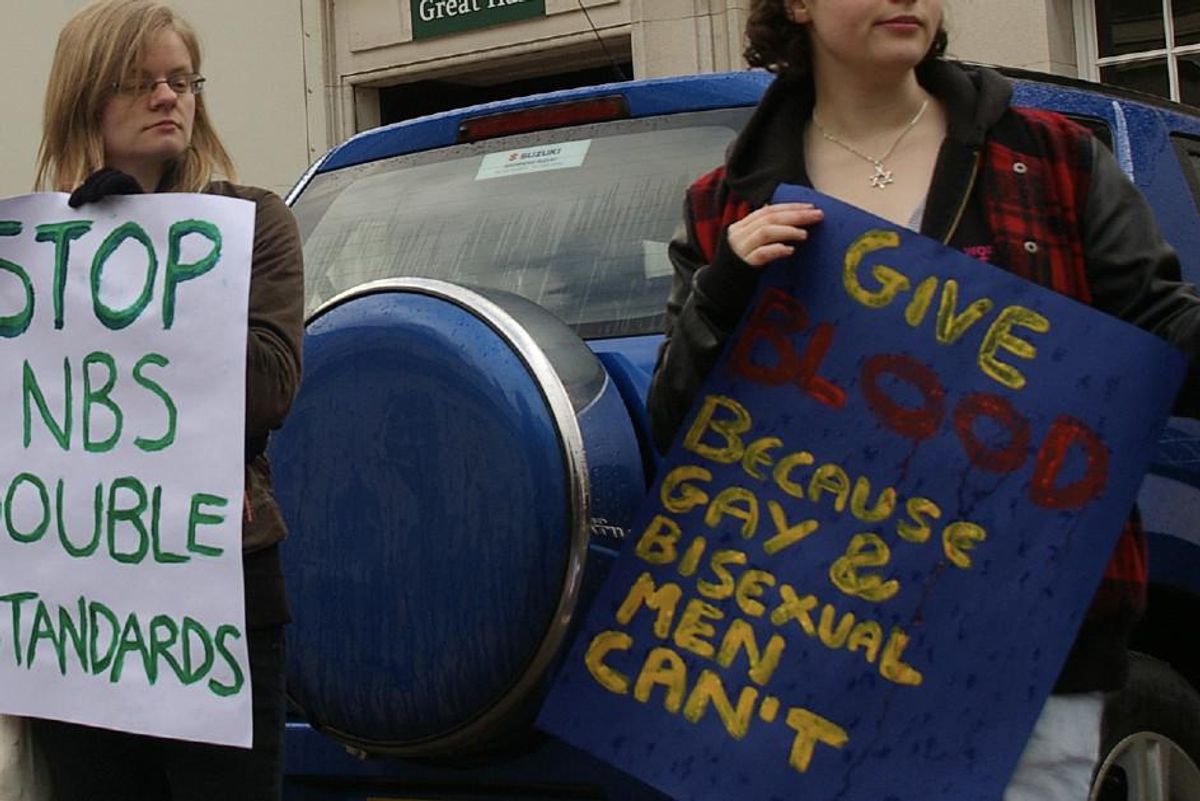 A lot has changed since the HIV/AIDS epidemic began in the '80s. Sadly, up to 40 million people died across the world due to the epidemic, but the numbers have been dropping rapidly over the past 15 years.

New HIV infections have been reduced by 40% since the infection rate reached its peak in 1998, and AIDS-related deaths are down 60% since 2004.
Over the past three decades, scientific advancements have turned an HIV diagnosis from a death sentence to a manageable condition. As a result, many countries in the Western world are beginning to reevaluate how the medical community sees those most likely to become infected.
---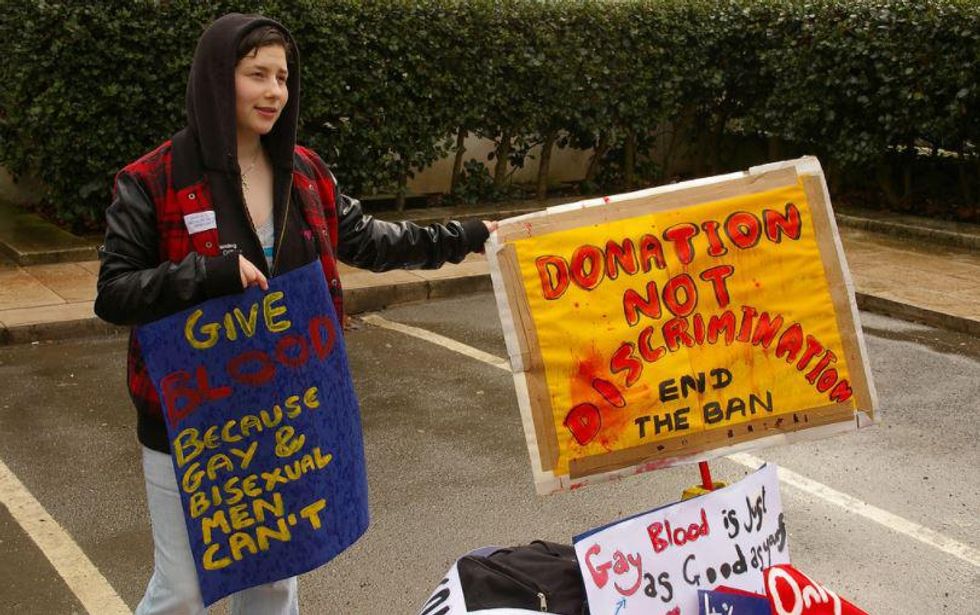 via Matt Buck / Flickr
Currently, UK rules stipulate that "all men must wait three months after having oral or anal sex with another man before donating."

However, these rules were seen as unnecessary and discriminatory against men who have sex with men. So, starting in the summer, the UK is relaxing its rules and allowing all blood donors who have had one sexual partner and have been with them for more than three months to be able to donate.
These rules apply regardless of gender or the type of sex acts they've performed.
Donors who have had more than one sex partner or a new one in the past three months will be allowed to donate only if they've abstained from anal sex.
According to the CDC, anal sex is the riskiest type of intercourse for getting or transmitting HIV.
These recommended changes came after The Advisory Committee on the Safety of Blood, Tissues and Organs — which advises the UK health department — examined the latest evidence regarding the safety of blood donors.
The UK government claims their new approach to blood donors is a "more individualized risk-based approach" to donor selection criteria. "Patients rely on the generosity and altruism of donors for their life-saving blood. I'm pleased to have concluded that these new changes to donor selection will keep blood just as safe," Su Brailsford, associate medical director at NHS Blood and Transplant," said according to the BBC.
"This landmark change to blood donation is safe and it will allow many more people, who have previously been excluded by donor selection criteria, to take the opportunity to help save lives," Health Secretary Matt Hancock adds.
#Lgbtq #BloodDonation The UK just took an important step in making blood donation more inclusive: Rules are changin… https://t.co/I6vtoVRbvt

— eStream Studios (@eStream Studios) 1607960946.0
"This policy is a fundamental shift toward recognizing people are individuals," Ethan Spibey, the founder of FreedomToDonate, a British activist group, told The New York Times. He added hoped it would "have ripple effects around the world for potentially millions of gay and bi men."

The United States recently relaxed its restrictions on blood donations from men who have sex with men. In 2015, the FDA lifted the lifetime ban for gay and bisexual males and reduced it to any men who had homosexual sex within the past 12 months.
On April 2, 2020, to help fight against the COVID-19 pandemic, the FDA reduced the ban to men who've had sex with men within the past three months.
The new ruling also allowed women who've had sex with a man who's had sex with a man to donate after three months of abstinence as well.
"To help address this critical need and increase the number of donations, the FDA is announcing today that based on recently completed studies and epidemiologic data, we have concluded that the current policies regarding the eligibility of certain donors can be modified without compromising the safety of the blood supply," the notice said.
These changes in policy acknowledge that when it comes to how we see people from a medical perspective, it's more important to judge them based on their behavior than their sexuality. Responsibility knows no orientation, so hopefully, more governments will follow suit in reassessing how blood donors are evaluated.