LQBTQIA+
Trans comedian shares her transition journey on TikTok in an uplifting and funny way
"I am grateful for every single human being that's along with me."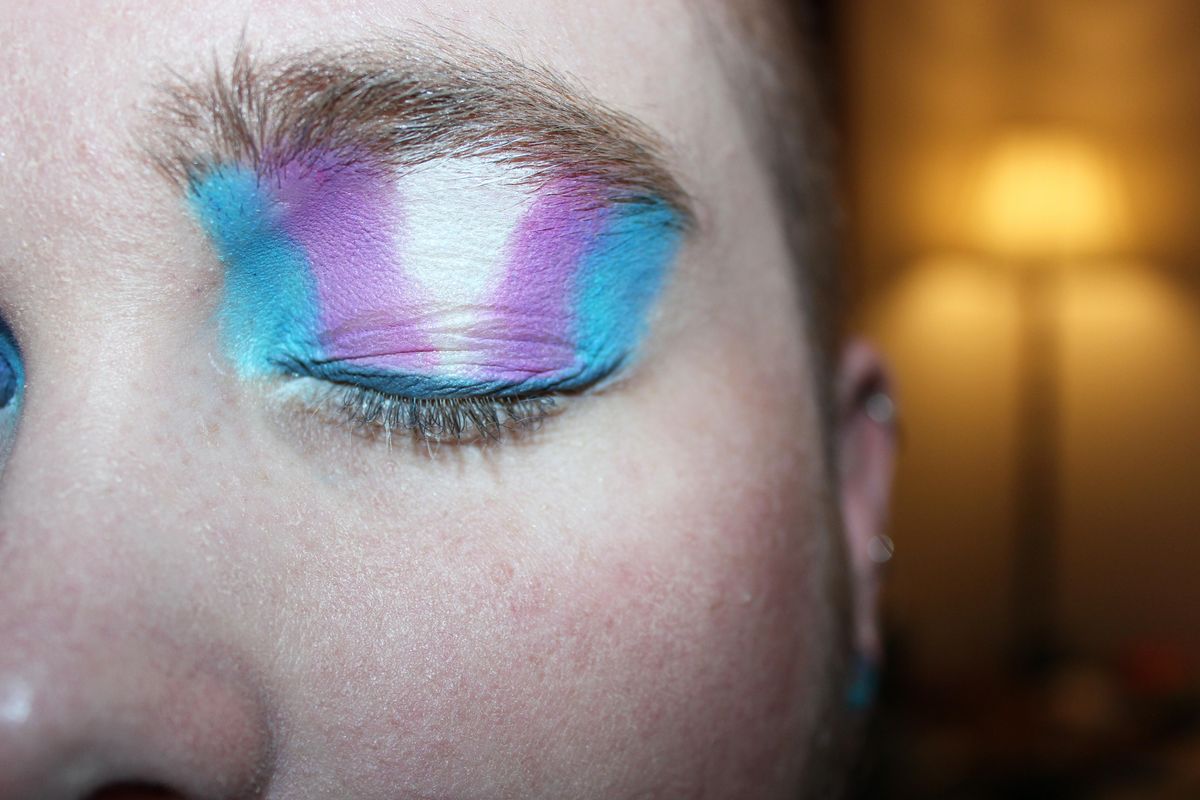 Transitioning can be a scary and lonely process depending on the support system a person has available to them. In some ways it can be intimidating when the only examples someone has are people who are already fully transitioned, or have spent years living fully out as their gender discovered after birth. A comedian from Los Angeles, Dylan Mulvaney, found herself looking around for folks that were in the early stages of transitioning when she was starting her journey. She started recording videos for her own use, but quickly found herself with more than a million followers.
Mulvaney had discovered long ago that she was indeed a girl, and made the declaration to her mother at the age of 4, she told Good Morning America. "When I was 4 years old, I came to my mom and said, 'Mom I'm a girl trapped in a boy's body. Help!'" Mulvaney began her transition journey at the age of 25, stating that "ultimately, I had to do that to honor who I truly am. And now I've never been happier. And it feels so good to know that, like, all of the darkness throughout my life, all of the experiences that I've gone through ... the hard conversations have all been worth it."
---
Mulvaney has been sharing her journey with humor and while her videos were meant to be a sort of diary to mark how far she has come, she has been touched by the amount of support she has received. She gained her first million followers in just three weeks, and told GMA, "I didn't know I was this worthy of love or this worthy of attention, and there's something really affirming in the fact that, like, I now know that like I am a good person. I have good to put out in the world," Mulvaney said. "I am grateful for every single human being that's along with me."
Mulvaney shares her series titled "Day ___ of Girlhood" where she not only documents her transition, but points out things she had not considered before beginning to transition. In one of her videos she shares about how she froze when a woman in a public restroom stall asked to borrow a tampon. Before transitioning, she had not thought about being asked for a tampon, but since that interaction, she keeps them in her purse in case anyone should need one when she's around.
Mulvaney says she's received messages from people who have been encouraged by her journey and have decided to now come out to their families as trans. Parents of trans children have told her that they watch her videos with their children. "Anytime that a trans person reaches out and says that, like, I'm going through the same thing ... that is, like, such a gift," she says, "because I want to represent the trans community in the best light possible. The support from cis women has been insane and magical, because it feels like I really am part of something now and they've like accepted me into womanhood."
Mulvaney went on to share a message for people who are thinking about transitioning, "First of all, I'm proud of you," she said. "Second of all, take your time. This is not a race. It is probably one of the biggest decisions you'll ever have to make in your life and one of the craziest journeys that you'll go on. Start with people that you know, 100%, will support you and love you." Sharing her story can help others feel comfortable to share theirs. It can also help destigmatize what it means to be trans. While Mulvaney didn't set out to be in the spotlight with her transition, she's embracing her new found TikTok fame and showing people how to show up authentically as themselves, while being vulnerable and honest.