This 8-minute video will make you think twice before buying bottled water.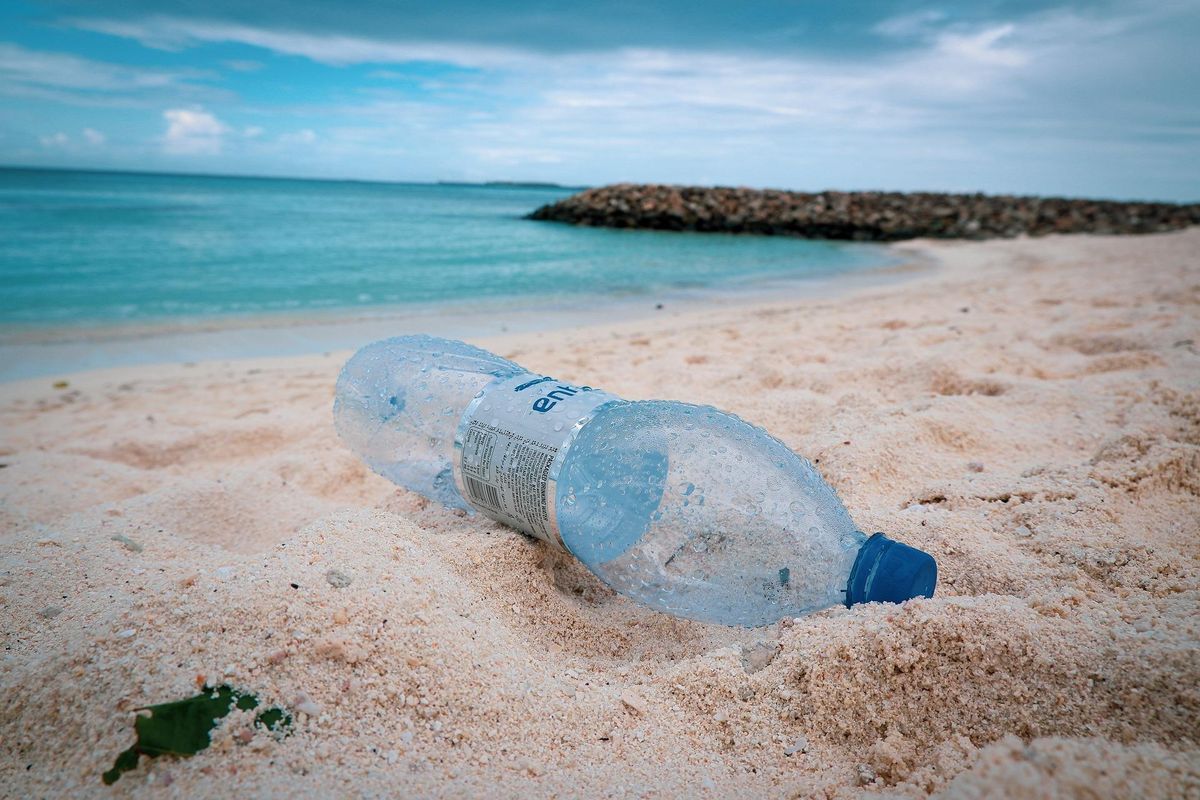 Image via Pixabay.
True
Natural Resources Defense Council
When someone asks if you want bottled or tap water, which do you choose?

It seems like an innocuous decision — just a matter of preference. But there's actually a lot riding on that choice, according to " The Story of Bottled Water," an eight-minute video that's drawn millions of views since it was posted in 2010.
---
A 2008 Nestlé advertisement in Canada infamously read, "Bottled water is the most environmentally responsible consumer product in the world."
The bold claim by the world's largest bottled water company drew the ire of environmentalists across Canada. Nestlé never proved the claim, but they sent it to print, so it must have been true, right?
Well, as "The Story of Bottled Water" notes, the energy in the oil it takes to make the plastic water bottles sold every year in the U.S. could fuel a million cars.
The Pacific Institute, a water policy think tank, estimated that in 2006, bottled water production required 17 million barrels of oil and sent 2.5 million tons of carbon dioxide into the atmosphere, contributing to record high global temperatures.
Since when was it "environmentally responsible" to burn huge volumes of fossil fuels?
But bottled water companies don't stop burning fossil fuels with production. There's also the fuel involved in shipping.
Michael Warhurst, who campaigned against bottled water with Friends of the Earth, a nonprofit conservation group, says bottled water transportation makes an already bad situation worse:
"It is another product we do not need. Bottled water companies are wasting resources and exacerbating climate change. Transport is the fastest growing source of greenhouse gas emissions, and transporting water adds to that."
It's tough to know exactly how much fuel is used for shipping bottled water, but with the industry showing consistent growth, it's safe to bet its fuel needs are, too.
Bottled water also takes a toll on the global climate long after it quenches our thirst.
Up to 80% of empty water bottles end up in landfills, where waste decomposes over time, releasing methane, a potent greenhouse gas. According to the EPA, landfills are the third largest source of methane emissions in the U.S.
Discarded plastic bottles that don't meet land or sea are sometimes burned in incinerators that release more heat-trapping gases into the atmosphere.

Bottom line: Nestlé was wrong.
There's no known statement on whether Nestlé woke up to the fallacy of their claims, but it is clear bottled water is far from "the most environmentally responsible consumer product in the world." And we'd all be doing the Earth a favor by avoiding it like a planet-warming plague.
NOTE: Though we reached out to Nestlé Waters North America to see if the company's perspective has shifted on the environmental impacts of bottled water, they declined to comment.

Watch "The Story of Bottled Water" to learn more:
The Story of Bottled Water
Want to be a part of the solution? Here are a few ways to get involved:
Don't buy bottled water. Get a reusable water bottle. The savings will add up.
Rally your schools, workplaces, and communities to ban bottled water and other bottled beverages.
Demand that your city, state, and federal governments invest in better water and recycling infrastructure — especially when it comes to how it interacts with fossil fuels.
Sign this petition by the Natural Resources Defense Council to tell our world leaders to act now on climate change.
"Thank you in advance!" — Earth