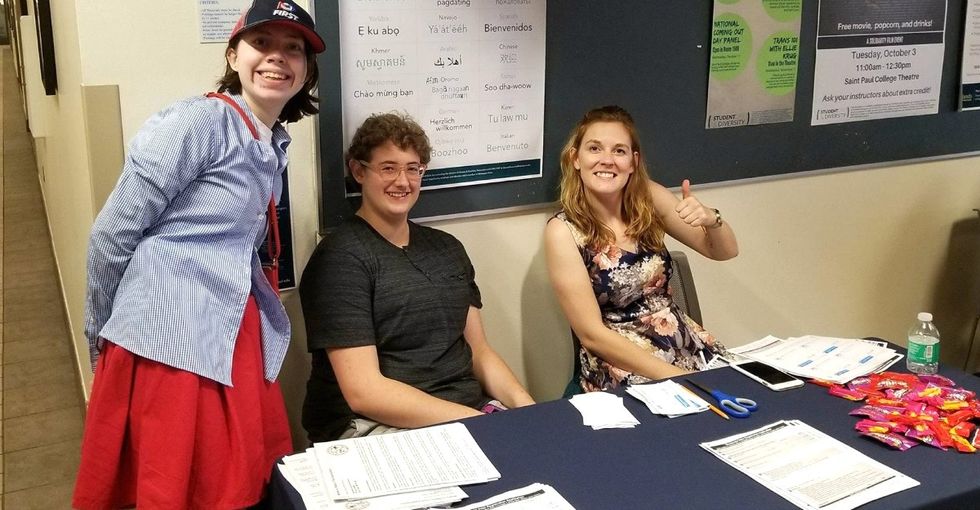 The 2018 midterm elections are rapidly approaching, and many — especially first-time voters — believe that they will make an impact on our government.
After the devastating Parkland, Florida shooting in February, young people came out in droves to protest America's existing gun laws and call on all lawmakers to do something about them. When little action was taken, the protestors threatened to unseat them in the 2018 midterm elections, saying that young voters will decide the outcome.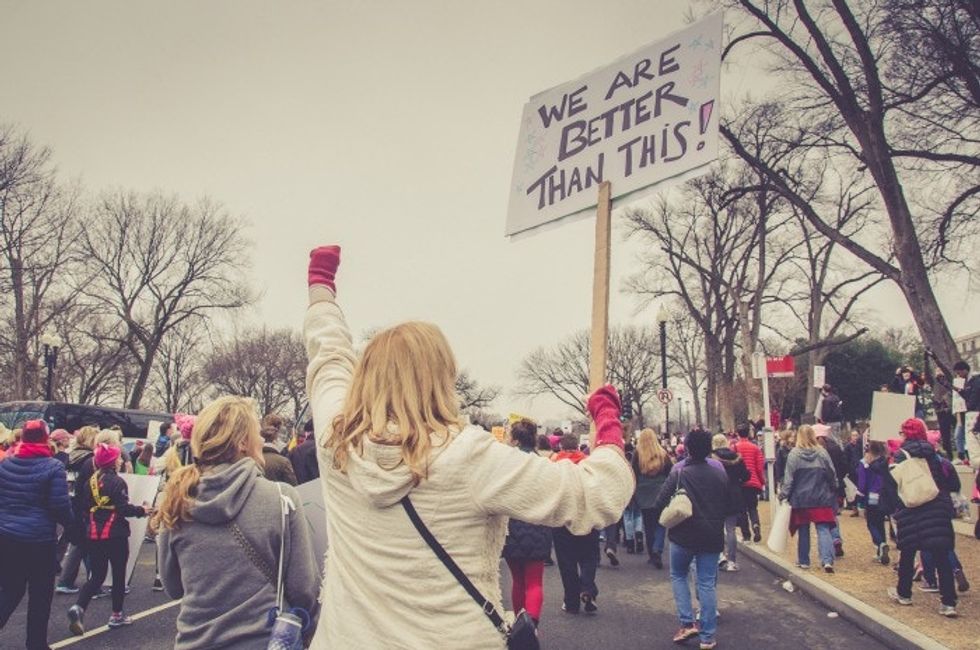 Photo via Veniece Miller. Used with permission.
With the help of the nonprofit, Western Colorado Alliance, she trained students in her community to hold voter registration drives in their schools. Now there are 25 student ambassadors holding drives this fall.
"If society has taught us anything in the past year, it is that students can make a real difference. They are engaged, knowledgeable, and ready to take part in our right as citizens of the United States," writes Veniece in an email.
Unfortunately, she notes that civics is woefully underrepresented in our country's education system, so many voting age youths won't even learn about the voting process until well after an election.
"Youth can feel the imposter effect; like they are not knowledgeable enough or qualified enough to vote," she explains.
So Veniece is raising awareness by getting as many 16-year-olds pre-registered to vote as she can, so they're primed when they become eligible to vote. She's also helping young voters see how quick and easy the registration process is.
"A short one hundred years ago, my gender did not have the right to vote. An even shorter 49 years ago, my age did not have the right. I feel a great sense of responsibility to those that have gone before me that have fought and gained the right for me to vote."
We are coming to a pivotal moment in our country's history where our youngest voters could change the landscape of our government. With youth leaders like these, the chances are looking good.
"The more youth that vote, the more voice we are gaining, saying to our representatives that we are here and holding them accountable," writes Veniece.
But that responsibility isn't not just up to them, it's up to all of us to show up if we want things to change.
Learn more and register to vote in just two minutes at DoSomething.org.