Joy
Neighbors rally to throw an epic early Halloween party for a boy with terminal cancer
Nearly 1,000 people showed up to make sure it was a lasting positive memory.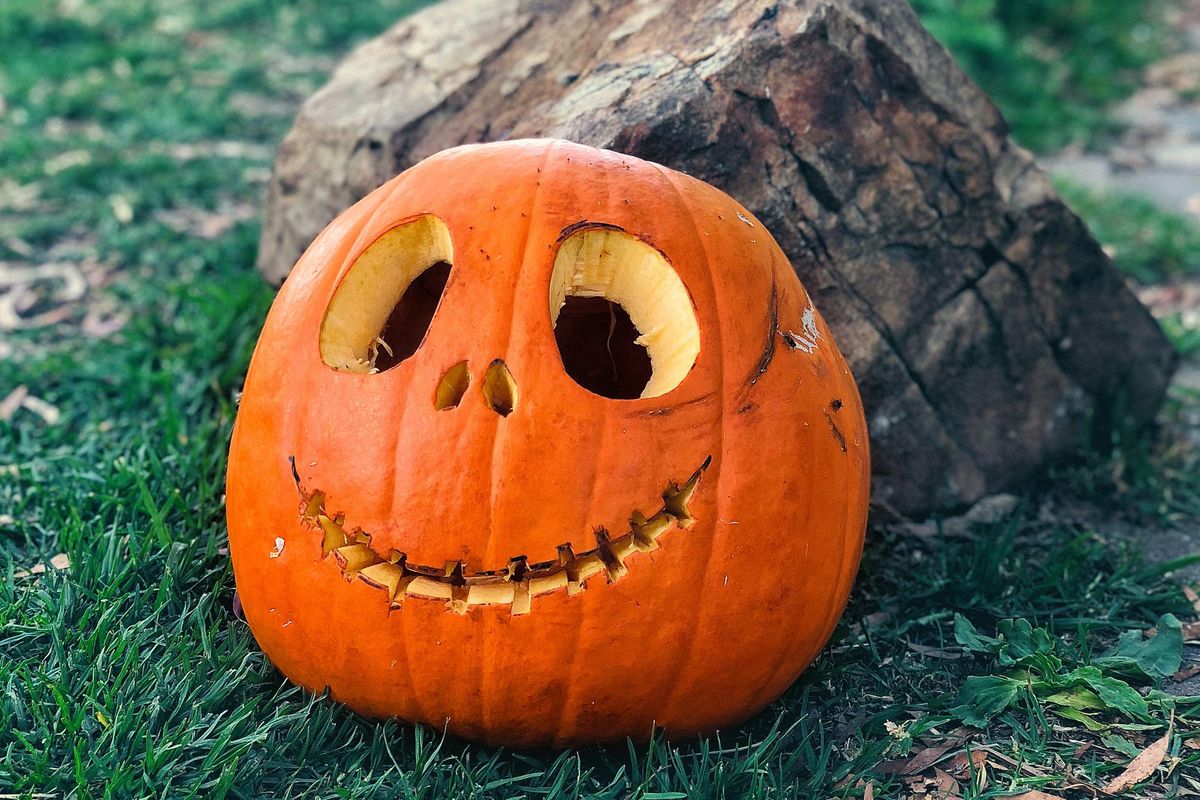 It's not every day that an act of kindness looks like a parade of witches, zombies and monsters. But for the Hurdakis family, it's one they'll likely never forget.
According to CBC, 5-year-old Alexandros Hurdakis had undergone surgeries, chemotherapy and radiation to fight ependymoma (a brain tumor that forms in the brain or spinal cord) for most of his young life. On top of these intense and expensive therapies, Alex uses a tracheostomy tube to breathe and eats with a gastrostomy tube. Despite his challenges, nothing stops him from "lighting up a room."
Though the treatments did help, eventually his tumor grew back, and his parents, Nick and Kira, finally received the message they had been dreading—the cancer was now terminal. The family's GoFundMe page shared on Sept. 8 that doctors expected them to lose Alex "within a week."
Alex's heartfelt wish was to celebrate Halloween by seeing the monsters at the haunted house in Niagara Falls. Though doctors said Alex would have to stay close to home, the entire community stepped up to bring Halloween to him..
---
A lot of the credit goes to Paula Tzouanakis Anderson, a family friend who blasted the community group page on Facebook looking for some basic decorations to build a modest haunted house.
Tzouanakis Anderson received an overwhelming amount of response from people wanting to help. So much so that she asked city officials to block off the street in preparation for a bona fide block party.
Alex wished for monsters and he got them. People paraded through the street dressed as dinosaurs, witches, zombies, Freddy Krueger, Darth Vader and more. Even English bulldog Rubble from "PAW Patrol" (one of Alex's faves) showed up. There were decked-out cars and motorcycles, plus festive face painters and cotton candy vendors. It was an all-out banger, and it became possible in a little over two days.
The expected guest count was initially 200. They had somewhere around 1000.
"I started crying," Tzouanakis Anderson told CBC on Sept. 15, the day after the party. "So many individuals came together to make this night great."
"We never expected so many people to help out," Nick added. "It was something else. There are no words."
As for Alex, he enjoyed giving everyone high-fives well into the night, despite being tired. "[Alex] was waving to every single person in the crowd. He knew it was for him …. You could see the love in his eyes," Tzouanakis Anderson said.
Support from the neighborhood continued to roll in long after the party had ended, as they were able to gather donations to help the Hurdakis family cover medical expenses during such a difficult time. Halloween is a time for fun and magic, and these strangers showed up in a big way to ensure Alex wouldn't miss out. His time might be limited, but he got to experience the pure joy of the holiday, thanks to a loving community. This is humanity at its best. If you'd like to donate to the Hurdakis family, you can find their GoFundMe page here.