Heroes
Maybe it's that Upworthy just had its second birthday (March 2014, whaddup!) or that at long last it's finally spring (Hah, who am I kidding? I live in L.A. — I have no idea what season it is!) or maybe I've just been watching this GIF of a squirrel burying an acorn in a dog too much... ...but reading through the messages below made me feel pretty mushy gushy. If you've ever wondered why Upworthy does what it does or whether sharing a post can actually help someone, or if you just want to feel all warm and fuzzy, well, here you go.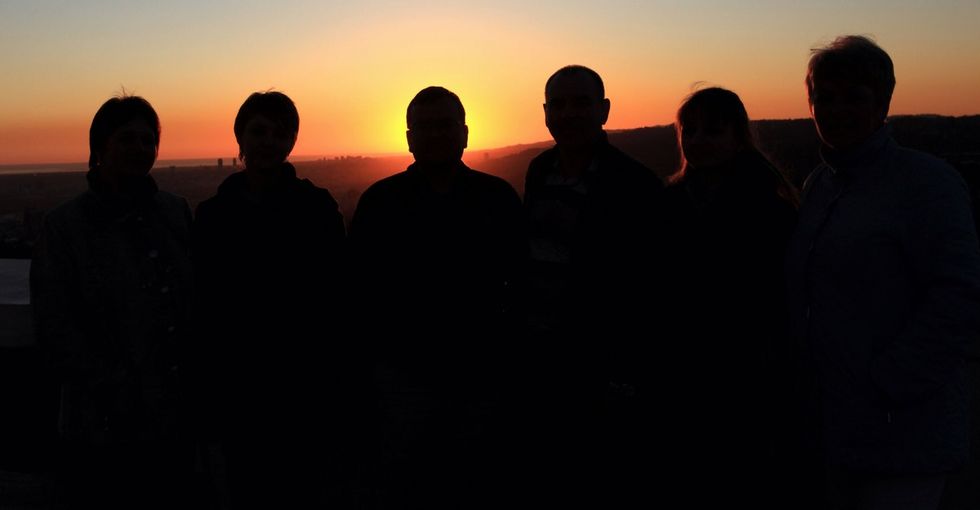 You'll Be Amazed How Just A Song Could Break Through To This Woman With Alzheimer's

---
A Pastor Asks A Politician Why He Supports Gay Marriage. It Seems He Wasn't Prepared For His Reply.

Jay Z Shares His Real Feelings About Gay Marriage And Obama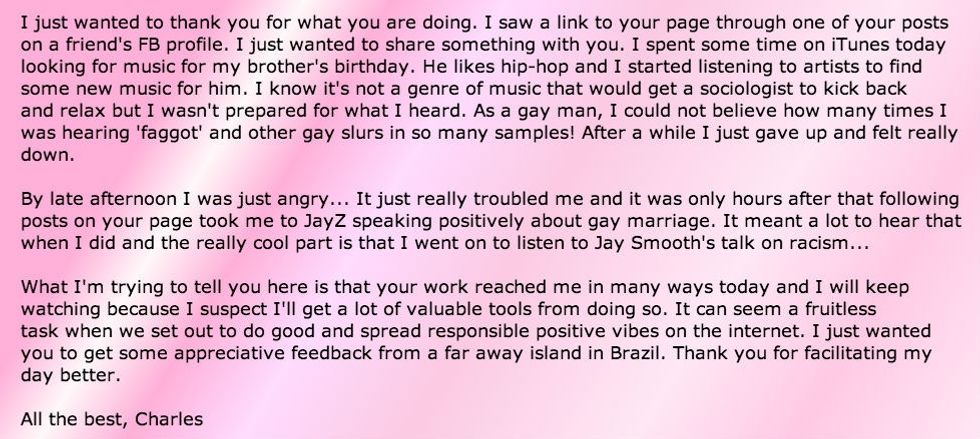 Here Is What Happens When A Trailblazer Does Just That

A 4-Year-Old Girl Asked A Lesbian If She's A Boy. She Responded The Awesomest Way Possible.


Wanna know something kinda neat? You might have been the person who shared one of these posts, and then someone else shared it, then someone else, and eventually it got to one of these people. Or maybe a friend of a friend of yours had a similar experience in response to something you shared. You never know!