More
Researchers just confirmed this Viking tomb belonged to a legendary female warrior.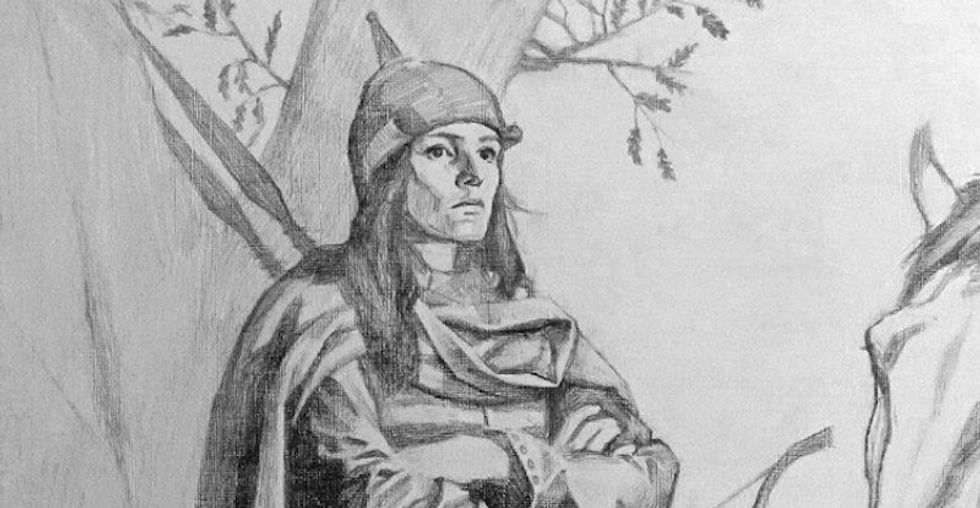 Antiquity Publications Ltd./drawing by Tancredi Valeri.
She was a warrior, a gamer and a badass the likes of which are rarely seen. And she did it all more than 1,000 years before Beyoncé was even born.
But her greatest victory may have come after a team of researchers finally proved the naysayers wrong who had obnoxiously insisted this warrior was so fierce it could only have been a man.
A new study has confirmed a finding from 2017 which suggested that the elaborate burial site of a Viking warrior from the 10th century in Birka, Sweden did, in fact, belong to a woman. And she was one of a kind.
---
"The site was filled with a trove of weapons, including a sword, spear, shield and two horses, as well as a game board likely used to map out military strategies," reads a description of the burial site.
In fact, her burial site was just one of two tombs out of a collection of more than 1,100 that contained a full set of weapons. Yes, she was that hardcore.
"The weapons left in the tomb—specifically, a sword, axe, fighting knife, lances, shields and 25 armor-piercing arrows—are present in an "unusual profusion and variety," pointing toward the deceased's likely career as an experienced mounted archer. Domestic tools one might more closely associate with Viking women are, on the other hand, absent from the grave."
However, when researchers first published their evidence in 2017, there was an outcry from critics who insisted the grave of this iconic warrior must surely have belonged to a man, despite a long, documented history of Viking warrior women.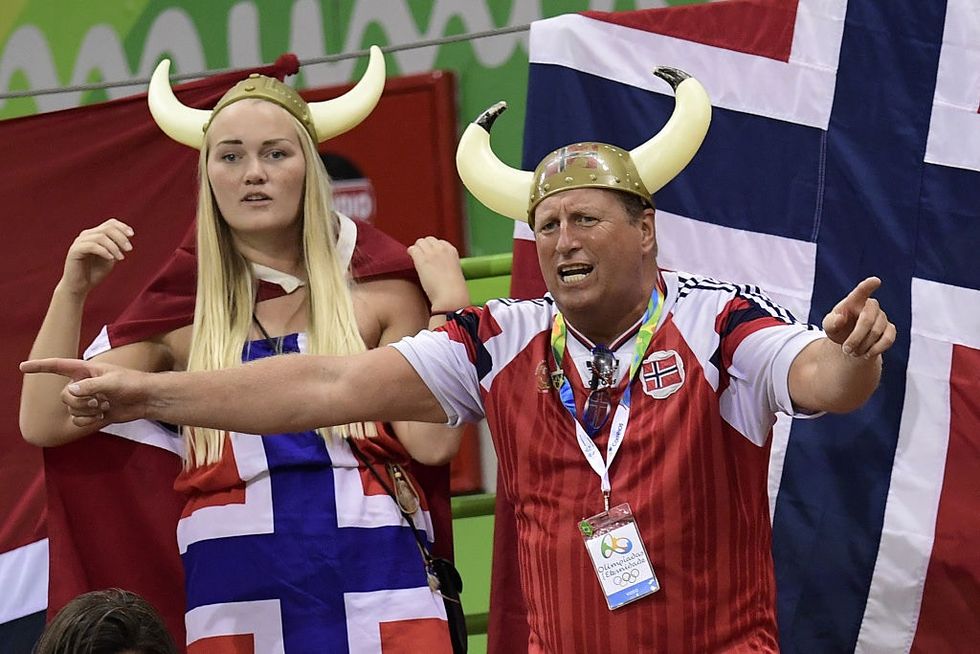 Photo by Photo credit should read FABRICE COFFRINI/AFP/Getty Images.
"I must say I thought that we had come much further than that; I was surprised by the reactions we had to the article," Charlotte Hedenstierna-Jonson, the study's co-author, said of the reactions to her team's historic discovery.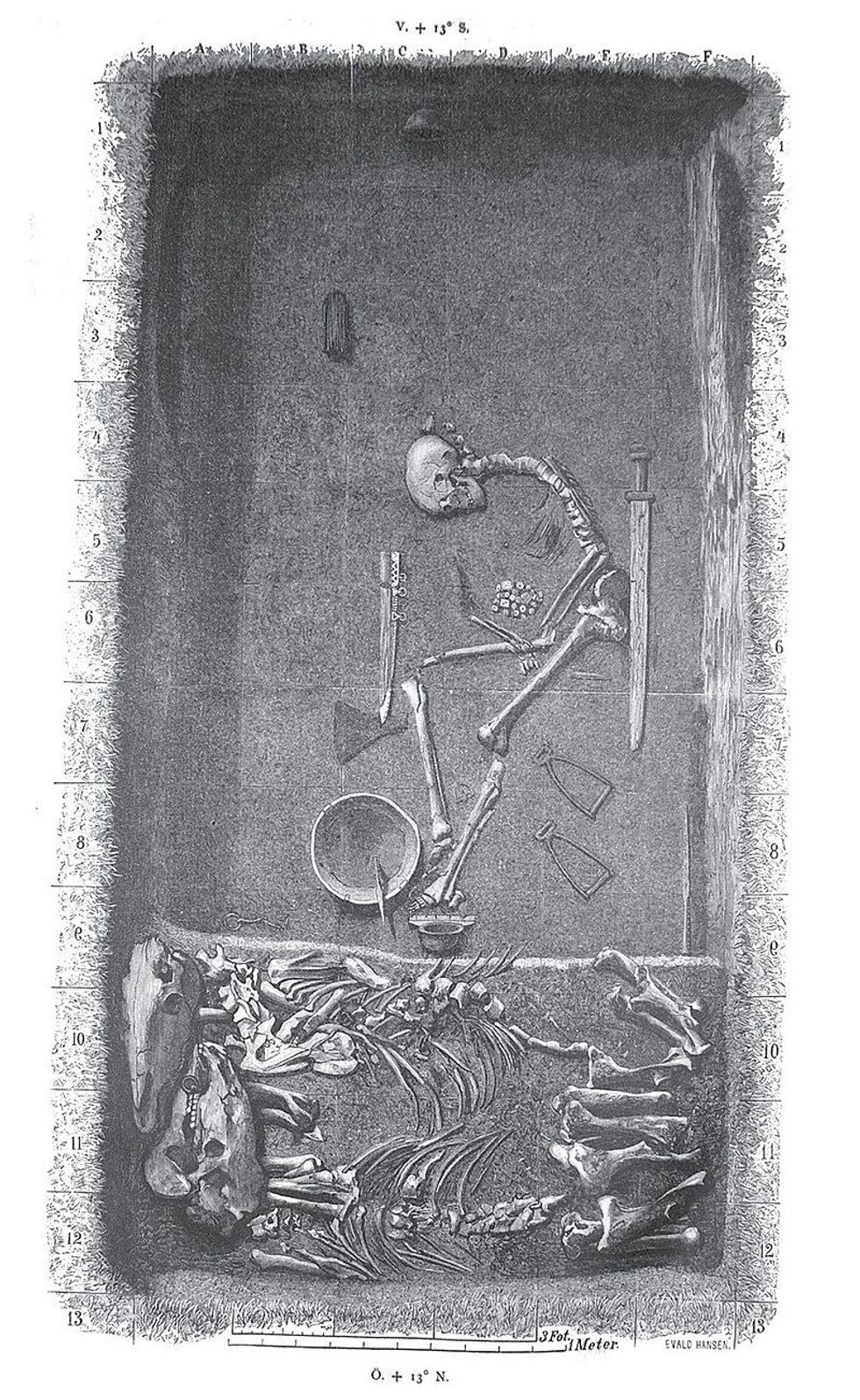 Public domain.
The new DNA evidence was published as part of a paper in the American Journal of Physical Anthropology, where Hedenstierna-Jonson and her colleagues deadpanned:
"The objective of this study has been to confirm the sex and the affinity of an individual buried in a well‐furnished warrior grave (Bj 581) in the Viking Age town of Birka, Sweden. Previously, based on the material and historical records, the male sex has been associated with the gender of the warrior and such was the case with Bj 581. An earlier osteological classification of the individual as female was considered controversial in a historical and archaeological context. A genomic confirmation of the biological sex of the individual was considered necessary to solve the issue."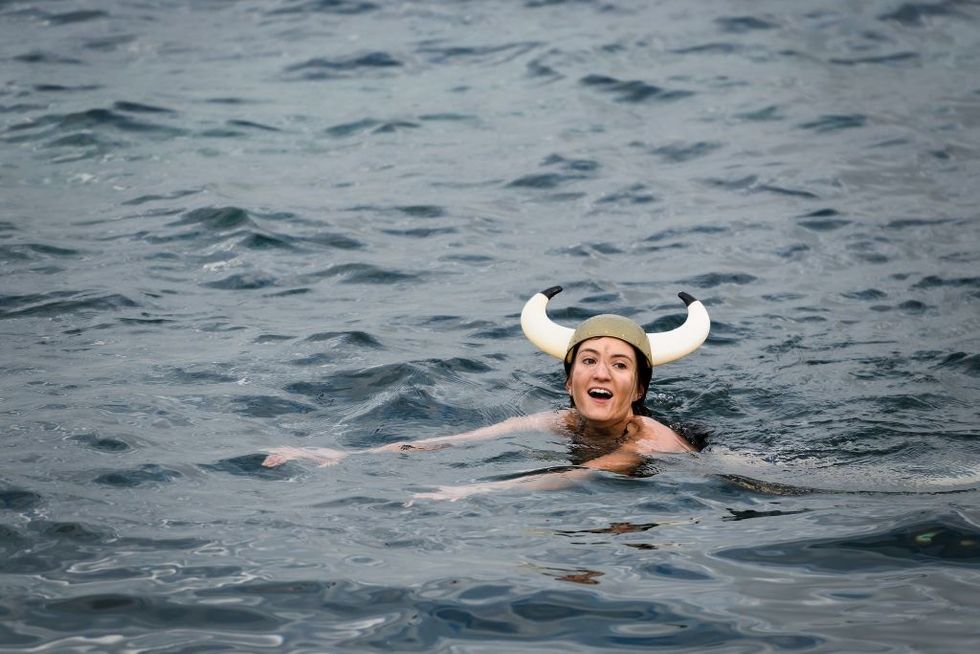 Photo by FABRICE COFFRINI/AFP/Getty Images
It's a shame that this Viking warrior had to go through one more battle to validate a legacy she spent her life creating.
Then again, we're guessing that knocking down mansplainers of all varieties was nothing new to her.