Well Being
Here's why you won't be seeing Lush Cosmetics on social media anytime soon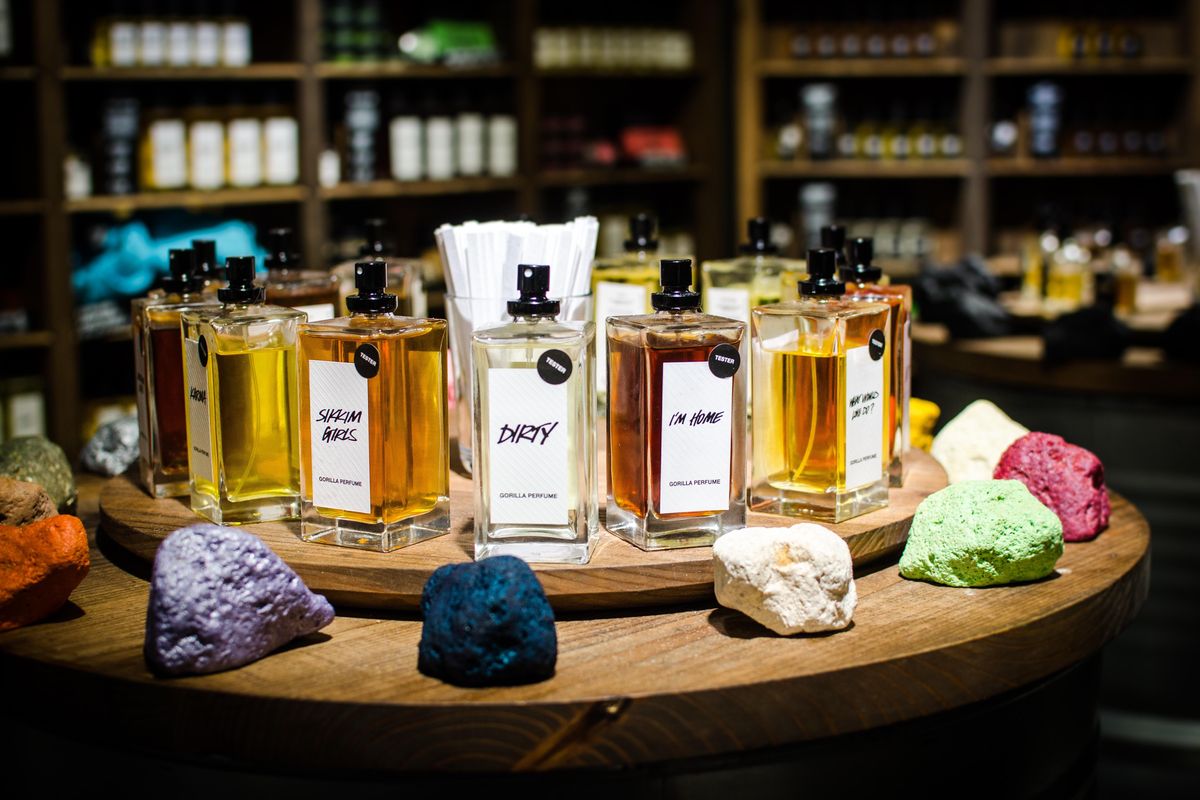 Lush Cosmetics, the brand known for its colorful, luxurious bath bombs and handmade organic soaps, is taking a stand against the growing harm that various social media platforms have on the mental health of young adults, particularly, but not limited to young girls.
On November 16, Lush released a statement on its website announcing that it would be signing off of Instagram, Facebook, TikTok and Snapchat, and going "anti-social."
The statement reads:
"In the same way that evidence against climate change was ignored and belittled for decades, concerns about the serious effects of social media are going largely ignored now. Lush is taking matters into its own hands and addressing the issues now, not waiting around until others believe in the problem before changing its own behavior.
Like so many teenagers have experienced before us, Lush has tried to come off social media, but our FOMO is vast, and our compulsion to use the various platforms means we find ourselves back on there, despite our best intentions.
So here we are again, trying to go cold (plant-based) turkey.
Having previously attempted this in 2019, our resolve has been strengthened by all the latest information from courageous whistleblowers, which clearly lays out the known harms that young people are exposed to because of the current algorithms and loose regulation of this new area of our lives."
---
That statement comes at the start of the holiday season, a time when social media is most definitely a key tool used to boost sales. But Lush seems to have a stronger loyalty to its consumers, rather than the revenue they help generate.
"We wouldn't ask our customers to meet us down a dark and dangerous alleyway – but some social media platforms are beginning to feel like places no one should be encouraged to go. Something has to change. We hope that platforms will introduce strong best practice guidelines, and we hope that international regulation will be passed into law. But we can't wait. We feel forced to take our own action to shield our customers from the harm and manipulation they may experience whilst trying to connect with us on social media.
When it gets to a point that our customers' wellbeing is being put in jeopardy because of the channels on which we are trying to connect with them, then something doesn't sit right for us. We believe that tech should be built for the greater good and impact positive social change, and have campaigned for this over the years."
This is not the first time Lush has advocated for a more ethical digital environment. For example, in 2016 Lush worked with AccessNow to create a #Error404 bath bomb in an effort to raise money to fight sanctioned internet shutdowns. And in 2020, it partnered with IAMWHOLE and Zoe Snugg for Digital Detox Day, a hugely successful campaign where thousands of people all over the world did the impossible—they shut off their devices for one whole day.
Jack Constantine, Lush's Chief Digital Officer and Product Inventor, added "As an inventor of bath bombs, I pour all my efforts into creating products that help people switch off, relax and pay attention to their wellbeing. Social media platforms have become the antithesis of this aim, with algorithms designed to keep people scrolling and stop them from switching off and relaxing."
"Facebook's own research says, as these young women begin to consume this eating disorder content, they get more and more depressed. And it actually makes them use [Instagram] more," says a Facebook whistleblower about Instagram's impact on teen girls. https://t.co/t5FKY2OtLi pic.twitter.com/yQCuEjDFzs

— 60 Minutes (@60Minutes) October 3, 2021
It's common knowledge at this point that social media—most notably Instagram—can have seriously negative effects on a teenager's self esteem and body image. Even the platforms are aware of it. The real head-scratcher is why certain companies that seem to have wellness weaved into their mission statements haven't taken formidable steps to change this.
Other than the fact that they can profit off the insecurities of their customer base, that is.
In this unprecedented move, the company that has provided us with romantic candlelit baths and opulent aromas for years is actually walking the talk.
While we wait for other brands to follow suit, Lush says that there are still multiple ways to connect. You can check out the full list of options
here
.