Science
These delicious canned cocktails use better tasting ingredients that are better for the environment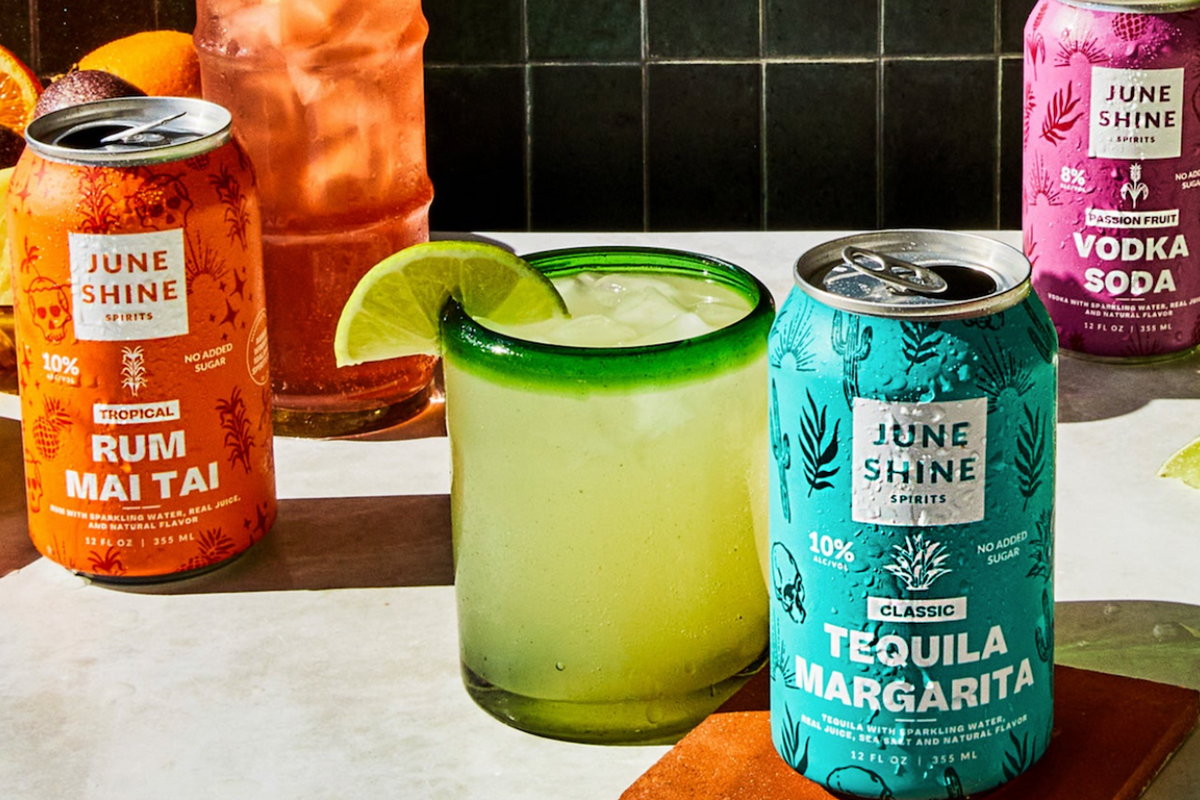 Image via JuneShine
Today, we're all more selective about what we eat and drink. But it's not because we're pickier or that our tastes have become more extravagant. What's changed is that we have a greater understanding of how our choices impact the world around us. So when it comes to choosing food and drinks, simply tasting good is not good enough. We want products that are good for us and good for everyone else, too.

Of course, it's easy to find food that is healthy and ethical. Every grocery store in the country has an entire section of organic, sustainably produced products. But beverages? Particularly healthy and ethical beverages of the adult variety? Those are a lot harder to come by. That's why a couple of guys named Greg Serrao and Forrest Dein created JuneShine hard kombucha and spirits.
Founded in 2018, JuneShine is a San Diego-based craft cocktail company that's making some big waves in the beverage industry. And it's not just because their drinks taste great—although that does help. You see, JuneShine specializes in alcoholic beverages made from better ingredients that are better for the planet. JuneShine is also carbon neutral, which means their production leaves no carbon footprint, and the company donates 1% of all sales to environmental nonprofits working to fight climate change.
JuneShine started out making organic hard kombucha but expanded to organic craft cocktails. So if you want to feel better about the alcohol you drink, you need to give JuneShine a try.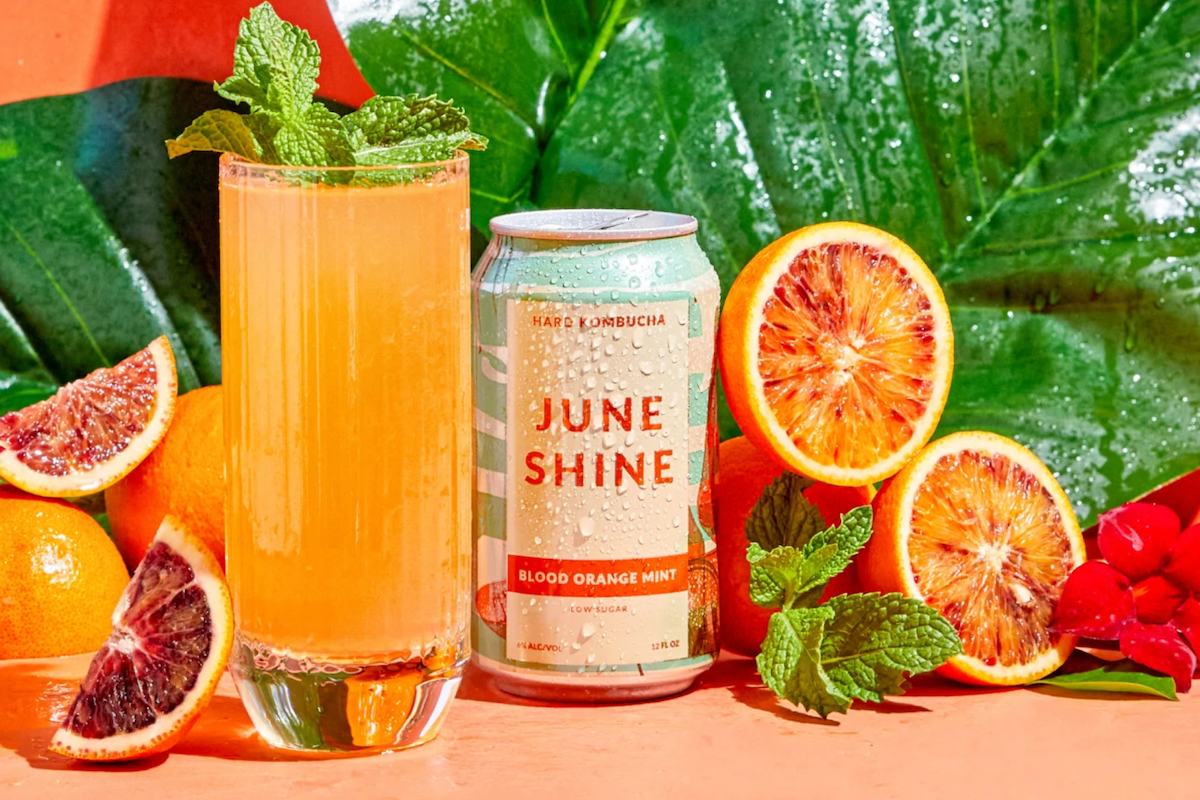 For the uninitiated, kombucha is a fermented beverage made from green or black tea. Because it contains probiotics, some people drink it to boost gut health. However, with its tangy, fruity flavor and mild effervescence, many people just drink it because it tastes great.
As for hard kombucha, it's exactly what it sounds like: kombucha, but it's brewed to 6% alcohol by volume (about the same as a light IPA). This refreshing carbonated beverage is made with organic, real fruit juice and spices, is brewed with naturally occurring probiotics, is gluten-free, and contains no additives, preservatives or colorings, unlike most alcoholic beverages.
JuneShine hard kombucha is sustainably brewed using organic ingredients and renewable solar energy. Refreshing and never too sweet, JuneShine's hard kombucha is 6% ABV and comes in 12-ounce cans. Currently, the lineup features eight different flavors: the six "JuneShine Originals" (Midnight Painkiller, Blood Orange Mint, Hopical Citrus, Grapefruit Paloma, Acai Berry and Honey Ginger Lemon) plus two limited edition JuneShine ambassador collaborations (P.O.G. and Prickly Pear Margarita).
Click here to order.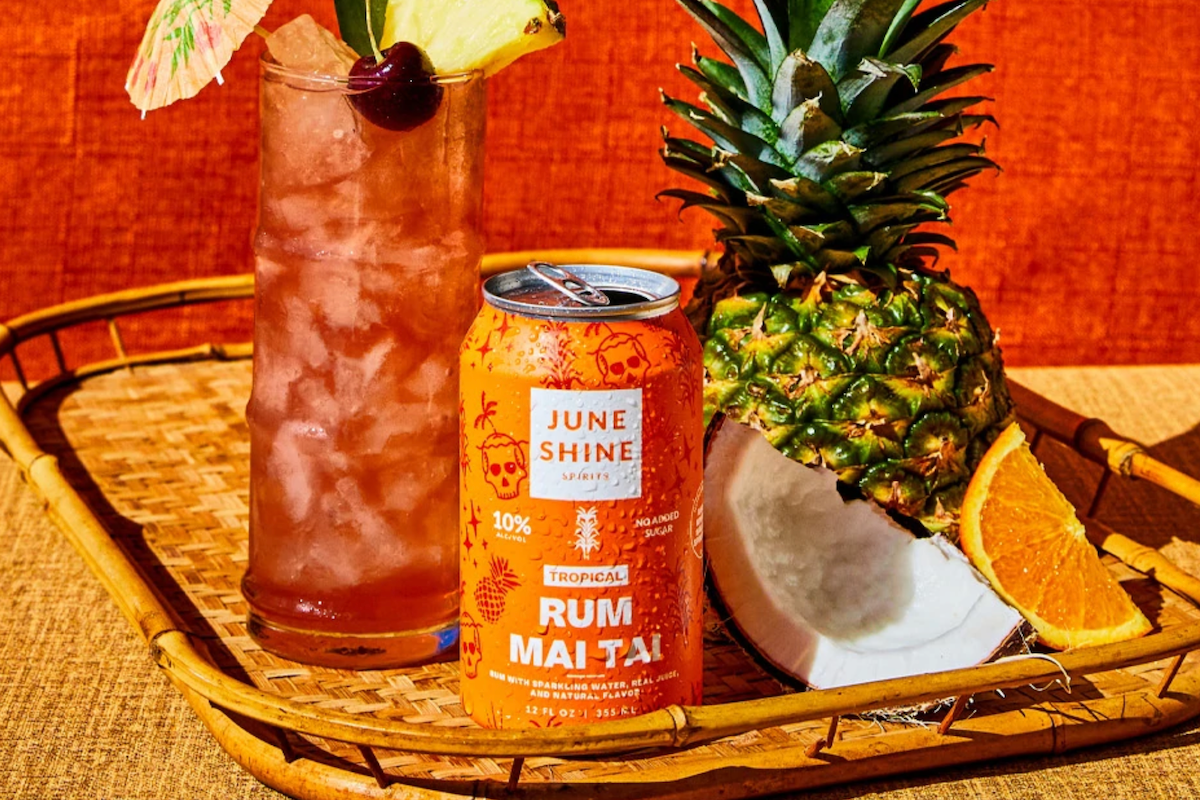 Love the classics, but tired of all the added sugars and artificial flavors you get in most canned cocktails? JuneShine Spirits are the perfect solution. They are handcrafted with premium, award-winning spirits, real juice, and sparkling water with no added sugar. They come in 12-ounce cans and are 8-10% ABV.
The Classic Tequila Margarita has real tequila from Casa Orendain in Mexico, tart lime, and a hint of sweet orange. The Tropical Rum Mai Tai contains spiced rum from San Diego-based, award-winning Malahat Spirits, with orange, pineapple, and orange juice. Last but not least, the Passion Fruit Vodka Soda features premium, US-distilled vodka, sparkling water, and a perfectly balanced trio of pineapple, lemon, and passion fruit juices.
Click here to order.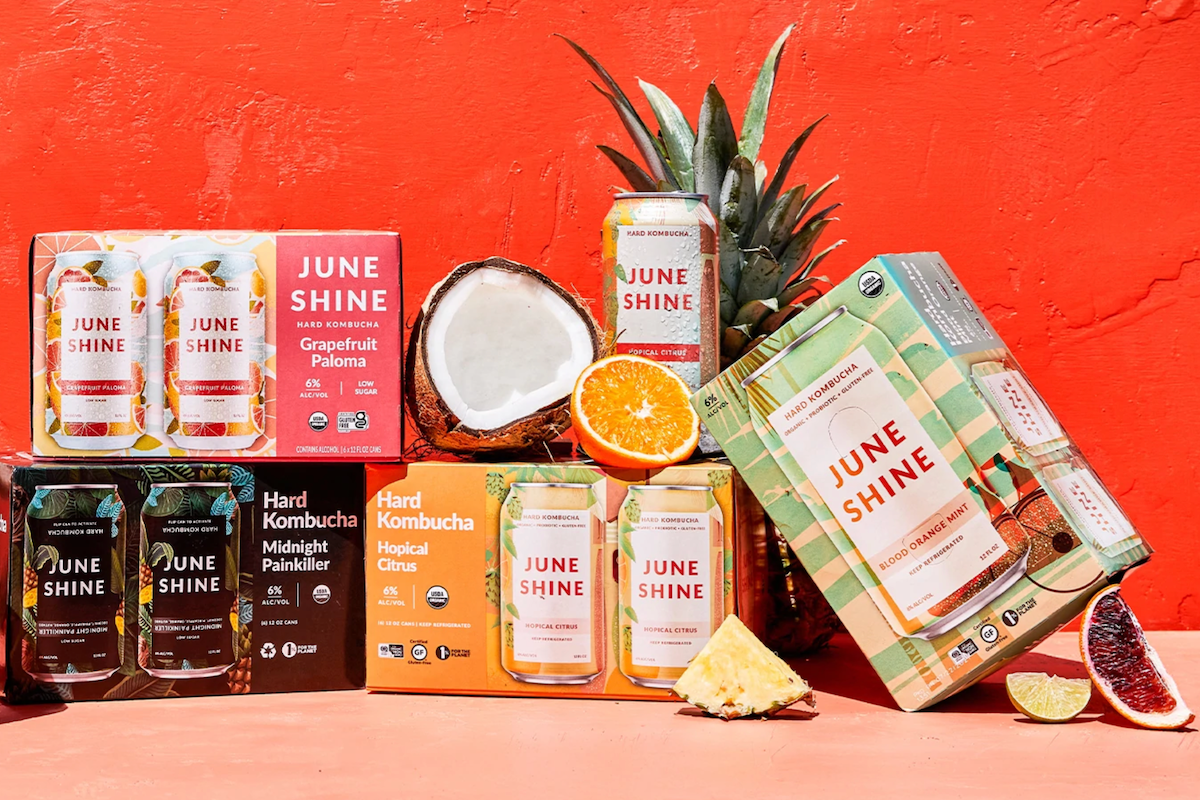 Can't decide which JuneShine beverages you want to try? Then don't! Get a little bit of everything with JuneShine Samplers. These sampler packs come with 12, 24 or 36 cans of JuneShine's bestsellers, or you can create your own custom sampler pack with flavors of your choosing.
If you're looking for a better way to get your buzz on—one that's better for you and for the planet—order a sampler pack from JuneShine. These refreshing hard kombuchas and craft cocktails will open up a world of flavors you never even knew existed.