Family
Mom comes out to her 7-year-old as a sexual assault survivor. The discomfort was worth it.
Sometimes speaking our truth can help history from repeating itself.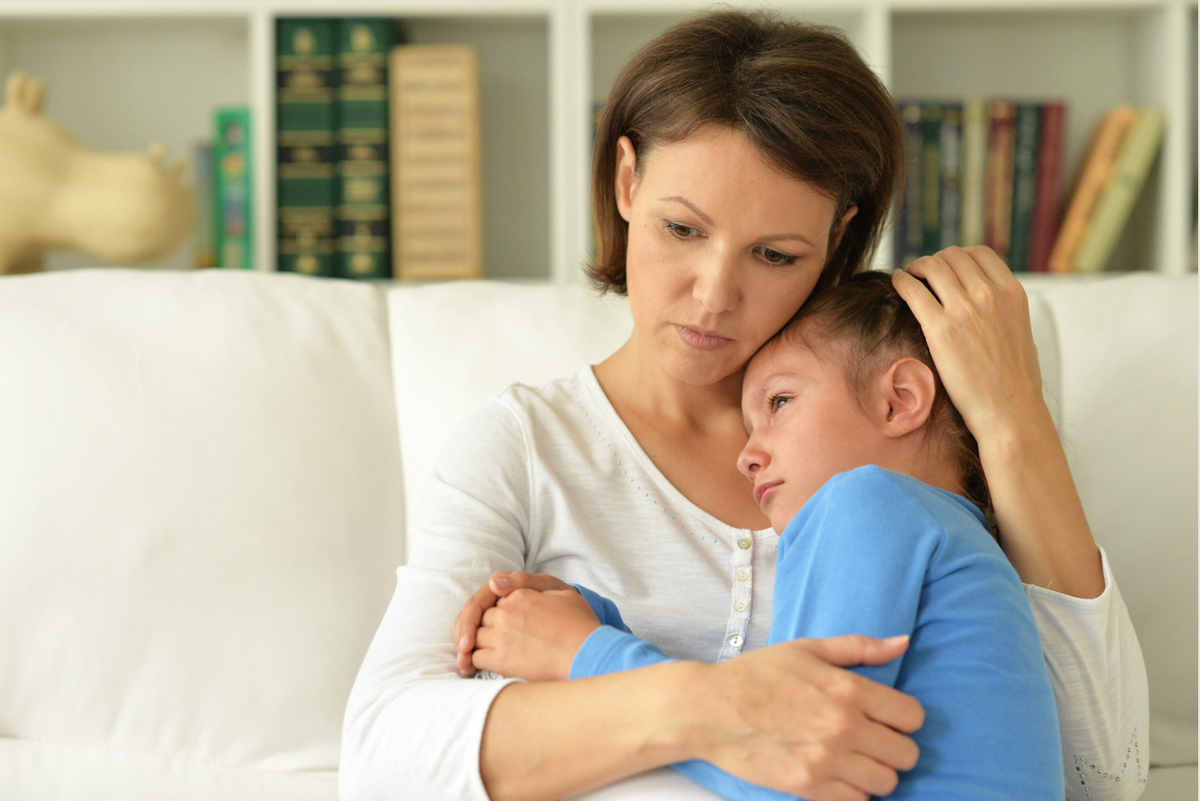 Canva
Sarah Shanley Hope's story is frighteningly common.

As a kid, she went over to her neighbor's house one day to play with her best friend. While there, her friend's older brother sexually assaulted both of them.
Hope was only 6 years old.
---
Being so young, she didn't know how to verbalize what happened or how to process it. She carried the pain with her for years, until she had daughters of her own.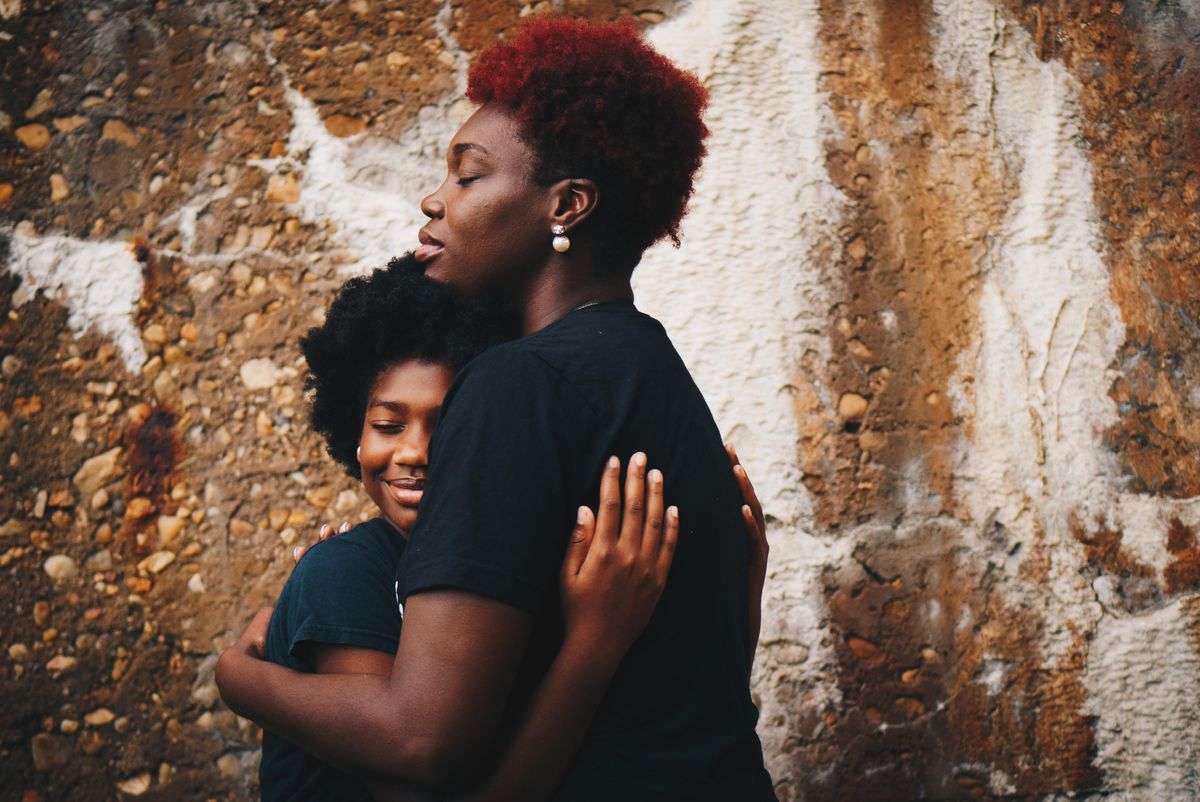 two women hugging each otherPhoto by
Eye for Ebony
on
Unsplash
She told her own girls from the beginning, "You're in charge of your body." But at times, the message seemed to ring hollow.
Mostly, Hope recalls her older daughter, now 8, rolling her eyes, having heard the refrain so many times before: "There goes mom being overprotective, again."
But one day Hope got a call from school. A boy in the class had been caught inappropriately touching some of the girls. Her own daughter had even had a run-in with him.
"He kept hanging on me even after I said 'stop'! It was so annoying," Hope recalls her daughter saying.
Hope decided that, finally, it was time to tell her daughter her own story — her own "Me Too" moment.
"I finally said, honey, the reason I'm paying such close attention to this is that mommy had an experience when I was a kid, where someone did something to my body that wasn't OK."
"I don't want you to feel badly inside like I did," she continued, according to her impassioned post on Medium. "I want you to know that we can always talk about the hard and confusing stuff."
An uncomfortable but, sadly, necessary conversation. You can watch what happens next in the video below:
Why She Told Her 7-Year-Old Daughter About Her Own MeToo Story?
7 might seem like a very young age to tackle such a weighty conversation. But it might be necessary even earlier than that.
The National Center for Victims of Crime estimates that 20% of women (and 5-10% of men) recall an incident of sexual abuse as a child, with kids between 7 and 13 being the most vulnerable.
Those are horrifying statistics for any parent, so horrifying that we might wish we could be with our kids every second of the day to protect them from the horrors of the world. But we can't.
The best we can do is make sure they are aware of the danger and armed with knowledge about what to do if they need help. That includes direct talks — like the ones Hope has had with her kids — and modeling proper boundaries in our own lives.
In Hope's case, sharing her story has triggered a wave of positive change in her own community. She says several of her parent friends have called her recently for advice about how to have these conversations with their kids of all ages. And that's definitely something we need more of.
"We can't undo the harm," Hope writes. "What we can do is choose discomfort over hiding from the pain — or worse, repeating it."
This story originally appeared on 01.26.18