Science
How we can create equity for all communities?
All images provided by Adewole Adamson
True
Adewole Adamson, MD, of the University of Texas, Austin, aims to create more equity in health care by gathering data from more diverse populations by using artificial intelligence (AI), a type of machine learning. Dr. Adamson's work is funded by the American Cancer Society (ACS), an organization committed to advancing health equity through research priorities, programs and services for groups who have been marginalized.
Melanoma became a particular focus for Dr. Adamson after meeting Avery Smith, who lost his wife—a Black woman—to the deadly disease.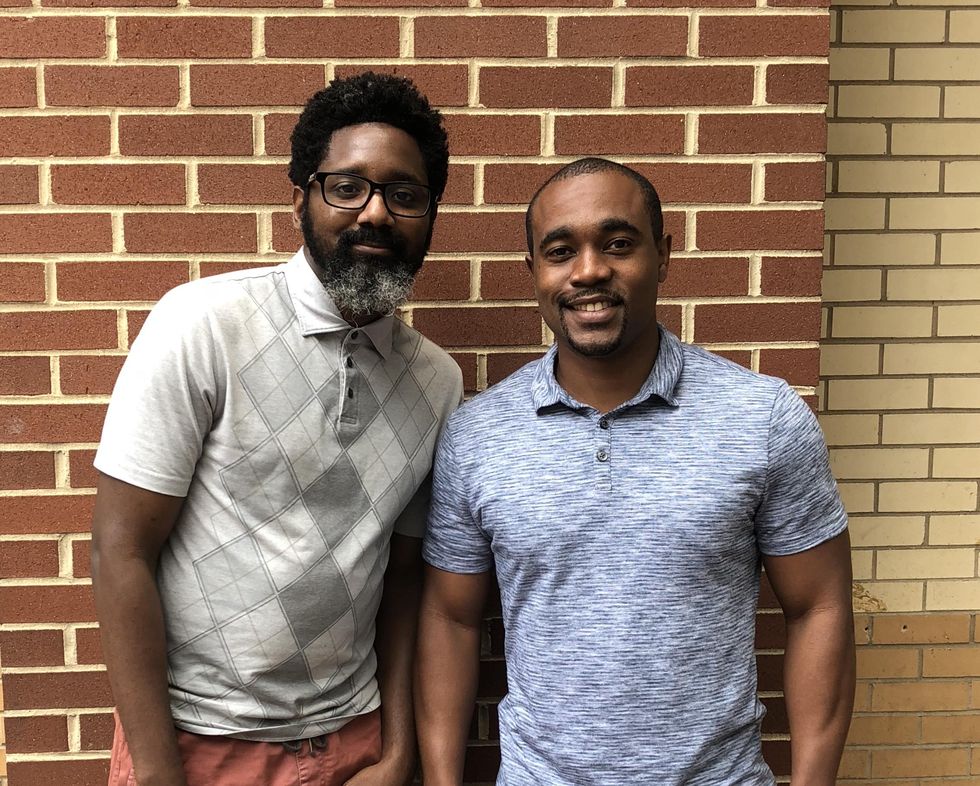 Avery Smith (left) and Adamson (sidenote)
This personal encounter, coupled with multiple conversations with Black dermatology patients, drove Dr. Adamson to a concerning discovery: as advanced as AI is at detecting possible skin cancers, it is heavily biased.
To understand this bias, it helps to first know how AI works in the early detection of skin cancer, which Dr. Adamson explains in his paper for the New England Journal of Medicine (paywall). The process uses computers that rely on sets of accumulated data to learn what healthy or unhealthy skin looks like and then create an algorithm to predict diagnoses based on those data sets.
This process, known as supervised learning, could lead to huge benefits in preventive care.
After all, early detection is key to better outcomes. The problem is that the data sets don't include enough information about darker skin tones. As Adamson put it, "everything is viewed through a 'white lens.'"
"If you don't teach the algorithm with a diverse set of images, then that algorithm won't work out in the public that is diverse," writes Adamson in a study he co-wrote with Smith (according to a story in The Atlantic). "So there's risk, then, for people with skin of color to fall through the cracks."
Tragically, Smith's wife was diagnosed with melanoma too late and paid the ultimate price for it. And she was not an anomaly—though the disease is more common for White patients, Black cancer patients are far more likely to be diagnosed at later stages, causing a notable disparity in survival rates between non-Hispanics whites (90%) and non-Hispanic blacks (66%).
As a computer scientist, Smith suspected this racial bias and reached out to Adamson, hoping a Black dermatologist would have more diverse data sets. Though Adamson didn't have what Smith was initially looking for, this realization ignited a personal mission to investigate and reduce disparities.
Now, Adamson uses the knowledge gained through his years of research to help advance the fight for health equity. To him, that means not only gaining a wider array of data sets, but also having more conversations with patients to understand how socioeconomic status impacts the level and efficiency of care.
"At the end of the day, what matters most is how we help patients at the patient level," Adamson told Upworthy. "And how can you do that without knowing exactly what barriers they face?"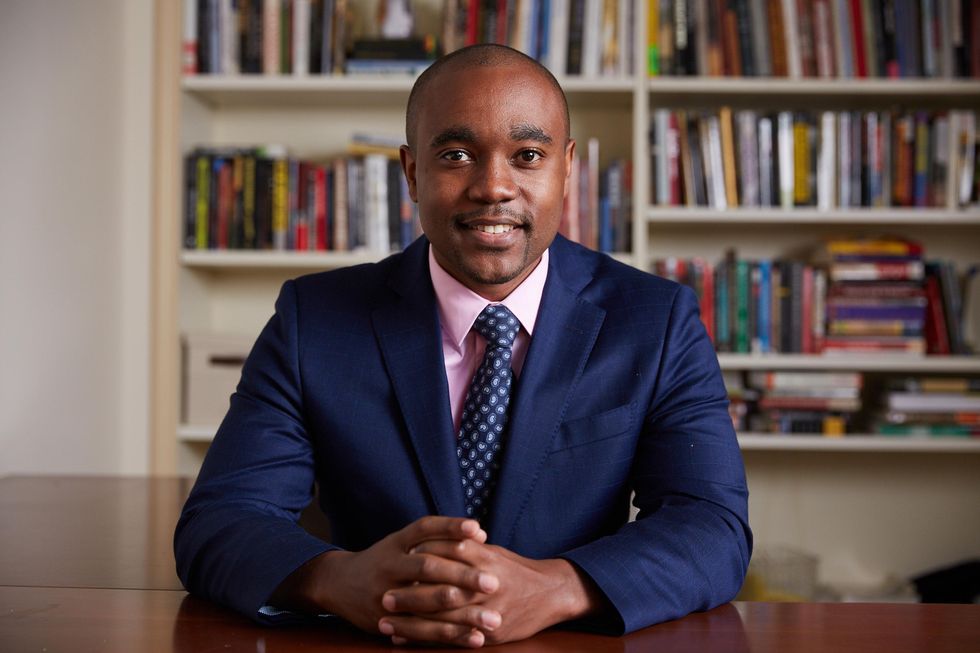 "What matters most is how we help patients at the patient level."https://www.kellydavidsonstudio.com/
The American Cancer Society believes everyone deserves a fair and just opportunity to prevent, find, treat, and survive cancer—regardless of how much money they make, the color of their skin, their sexual orientation, gender identity, their disability status, or where they live. Inclusive tools and resources on the Health Equity section of their website can be found here. For more information about skin cancer, visit cancer.org/skincancer.
via TikTok
This article originally appeared on 01.27.21

Menstrual taboos are as old as time and found across cultures. They've been used to separate women from men physically — menstrual huts are still a thing — and socially, by creating the perception that a natural bodily function is a sign of weakness.

Even in today's world women are deemed unfit for positions of power because some men actually believe they won't be able to handle stressful situations while mensurating.
"Menstruation is an opening for attack: a mark of shame, a sign of weakness, an argument to keep women out of positions of power,' Colin Schultz writes in Popular Science.
The big problem with menstrual taboos is the way that males are educated on the subject leaves them with a patchwork of ideas that don't necessarily add up to the whole picture. First, there's the information they get from growing up with women in the house.
Then, there are the cryptic descriptions of menstruation seen in advertising and the cold, scientific way the topic is taught in sex education.
"Boys' early learning about menstruation is haphazard," a 2011 study published in the Journal of Family Issues reads. "The mysterious nature of what happens to girls contributes to a gap in boys' knowledge about female bodies and to some negative views about girls."

Unfortunately, the gaps in the average man's understanding of a complex female health issue can put women in a difficult position. Whether it's denying them positions of power or a failure to understand their discomfort.
That's why it's so important for men to become better educated about menstruation.
A group of women on TikTok are helping the men in their lives better understand the subject by showing them how tampons work on the inside of their bodies by dousing them in water. They call it the Boyfriend Challenge. Some of the guys' reactions are clearly over-the-top, but it's also obvious that many of them have no idea how tampons function.
A video by the Demery family has gone viral attracting nearly eight million views. It's fun to watch, but it also shows men how tampons function and what women go through during their monthly cycle.
Rachel's man just uttered the phrase "vagina parachute."

Paulina's man was completely flummoxed by the inner workings of a tampon. "You've been carrying this like, inside of you?" he asks. "The whole day?"

This guy thinks it's "like a butterfly."
Amani's boyfriend was so astounded by the revelation he let out a massive expletive then apologized for the agony she must go through.
Ryley just blew her BFF's mind.
This guy was amazed by the absorbancy.
Let's hope this challenge gave some men out there a better understanding of what women go through every month and a little more sympathy for the women in their lives.
Hopefully it also makes them feel a little more comfortable around period products and inspires them to pick up the correct box of tampons next time they're at the grocery store.
Joy
People should be doing this everywhere.
Get stories worth sharing delivered to your inbox
Get stories worth sharing delivered to your inbox