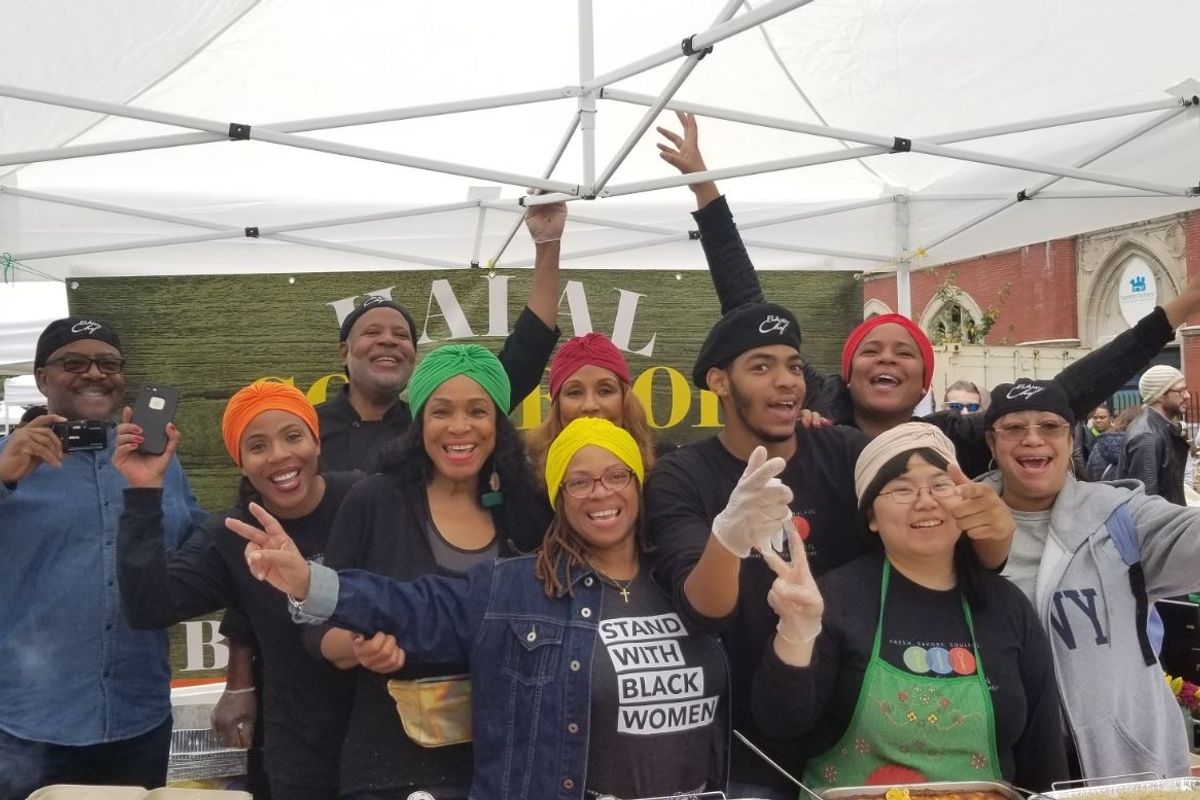 Courtesy of Chef El-Amin
True
When non-essential businesses in NYC were ordered to close in March, restaurants across the five boroughs were tasked to pivot fast or risk shuttering their doors for good.
The impact on the city's once vibrant restaurant scene was immediate and devastating. A national survey found that 250,000 people were laid off within 22 days and almost $2 billion in revenue was lost. And soon, numerous restaurant closures became permanent as the pandemic raged on and businesses were unable to keep up with rent and utility payments.
Hot Bread Kitchen, a New York City-based nonprofit and incubator that has assisted more than 275 local businesses in the food industry, knew they needed to support their affiliated businesses in a new light to navigate the financial complexities of shifting business models and applying for loans.
According to Hot Bread Kitchen's CEO Shaolee Sen, shortly after the shutdown began, a third of restaurant workers that they support had been laid off and another third were furloughed.
---
While Hot Bread Kitchen seeks to help minority-owned restaurants thrive and sustain a diverse workforce, Sen has seen the small business owners that Hot Bread Kitchen represents hit unequally hard compared to white small business owners during the pandemic.
"The majority of people who have been furloughed or laid off from their jobs are people of color," Sen said. "Our crisis response included direct cash assistance and wraparound support for food industry employees and entrepreneurs who have been disproportionately impacted by the economic effects of this crisis."
This support included emergency relief and the launch of a hotline to help Hot Bread Kitchen's alumni navigate hardship brought on by the pandemic, such as navigating unemployment, benefits, childcare, food resources and anxiety. After seeing overwhelming demand, Hot Bread Kitchen opened up the hotline to all food workers.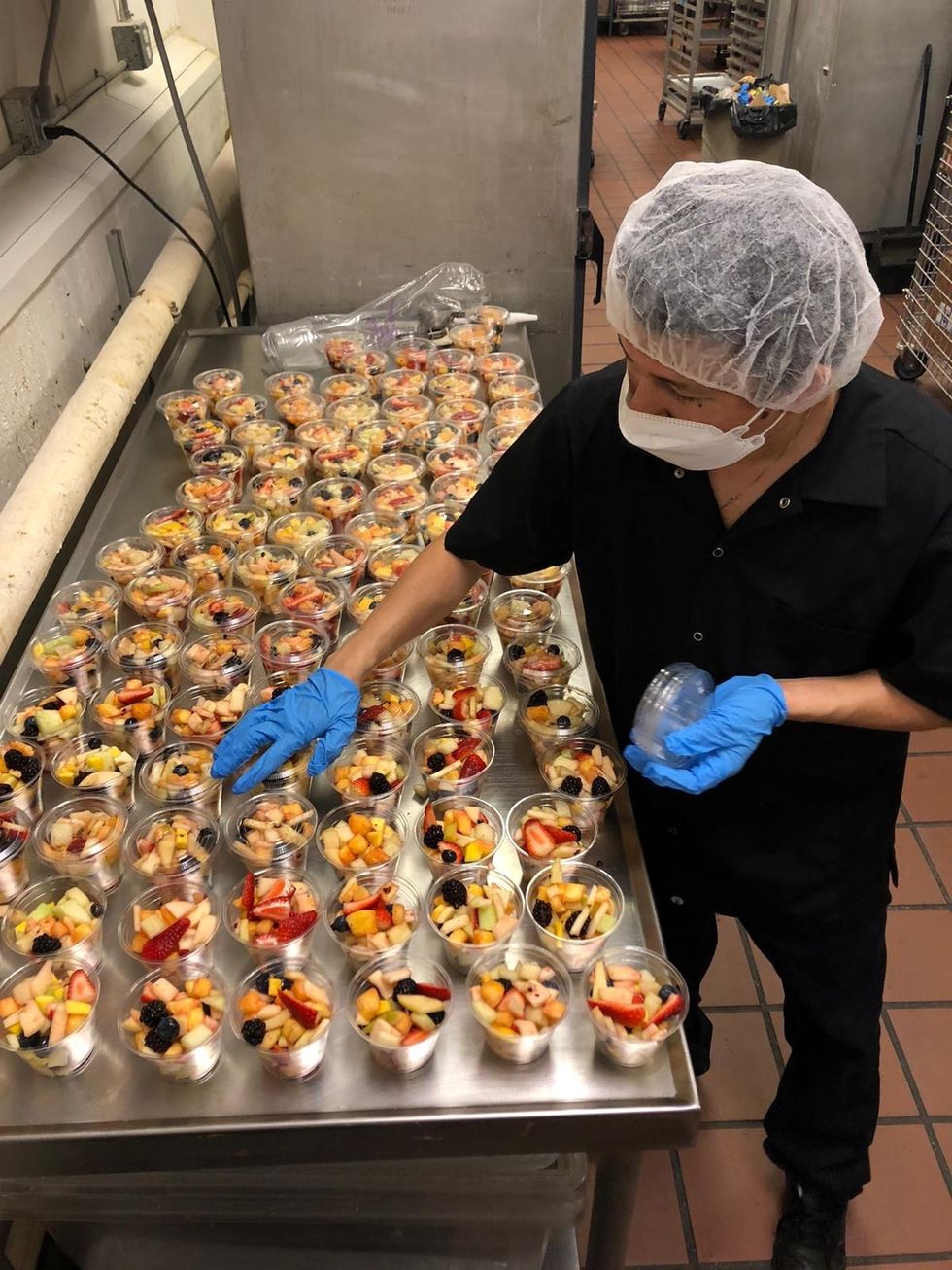 Courtesy of Hot Bread Kitchen
Hot Bread Kitchen was able to assist the small businesses it supports through the help of numerous partners and donors, including Capital One, who has provided grants to the nonprofit since 2012 and also helped Hot Bread Kitchen secure a loan to maintain employing its staff through the Small Business Administration Paycheck Protection Program as a small business banking customer.

"Capital One is proud to partner with Hot Bread Kitchen and share in its commitment to empowering women and businesses as they navigate the complex financial challenges brought on by the pandemic," says Theresa Bedeau, a vice president of Community Impact & Investment at Capital One who also serves on Hot Bread Kitchen's advisory board.
One of the hundreds of businesses that Hot Bread Kitchen helped was Chef El-Amin, a New Rochelle, New York-based healthy soul foods restaurant turned catering business that originally opened in 1985.
This wasn't the first time that founder and chef Yusef El-Amin had pivoted his business to address the needs of his community. In 2000, he became concerned by his local community's struggle with diabetes and obesity, so he transformed his menu of classic soul food items into healthier gluten-free or vegan options without compromising taste.
With dining-in no longer a safe option, El-Amin sought the help of Hot Bread Kitchen to pivot his restaurant's business model once again.
"Most people are staying in and feeding their families where they live, so why not bring our recipes right into their homes?" says Rakhya El-Amin, Chef Yusef's daughter and current CEO and Managing Director of Chef El-Amin.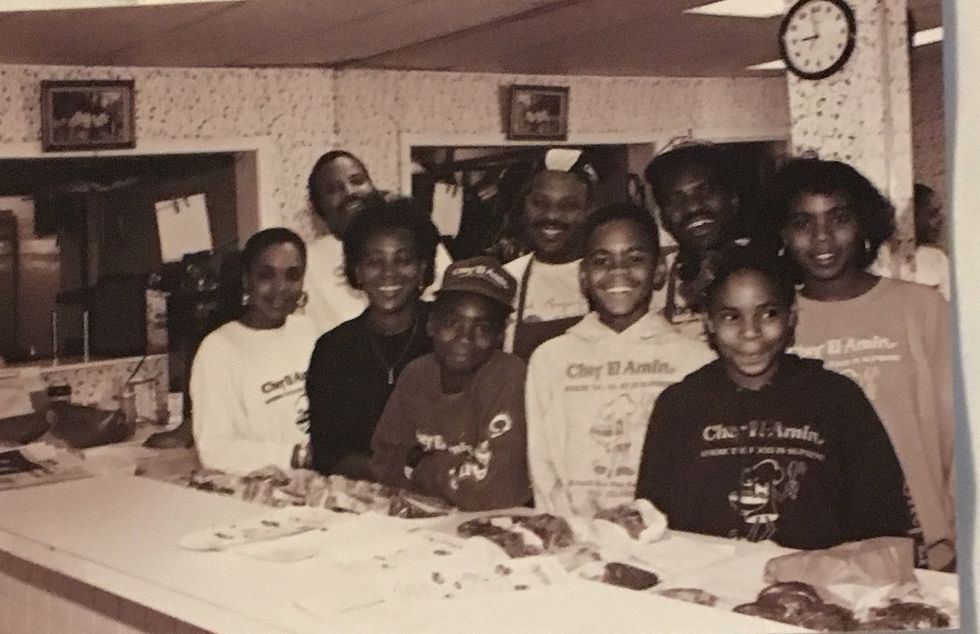 Courtesy of Chef El-Amin
The restaurant quickly pivoted and is now bringing its fish fry seasoning into home kitchens from Florida to California.
"We're perfecting our seasonings and our sauces so we can ship them to anyone in the United States," Yusef said.
Hot Bread Kitchen has been an instrumental resource to Chef El-Amin during this transition.
According to Rakhya, they've helped Chef El-Amin zero in on creating the right product for its target market and expanding its offering of Halal, a traditionally underserved market in the US.

Hot Bread Kitchen has also helped them streamline the consumer packaged goods processing for Chef El-Amin products by arranging for state and local inspections, as well helping scale the business from a local favorite to a national powerhouse.
While Rakhya is proud to partner with Hot Bread Kitchen and encourage innovation among Black and Brown business leaders in her community, her focus is clear.
"I don't want people to buy from us just because we're an African American-owned business, I want people to buy from us and support our cause because it's the best product line out there," Rakhya said. "The whole team at Hot Bread Kitchen has been so supportive and we're really thankful to be aligned with such a wonderful organization."