Business
A small salsa company is giving away $250K to nonprofits that are helping to change the world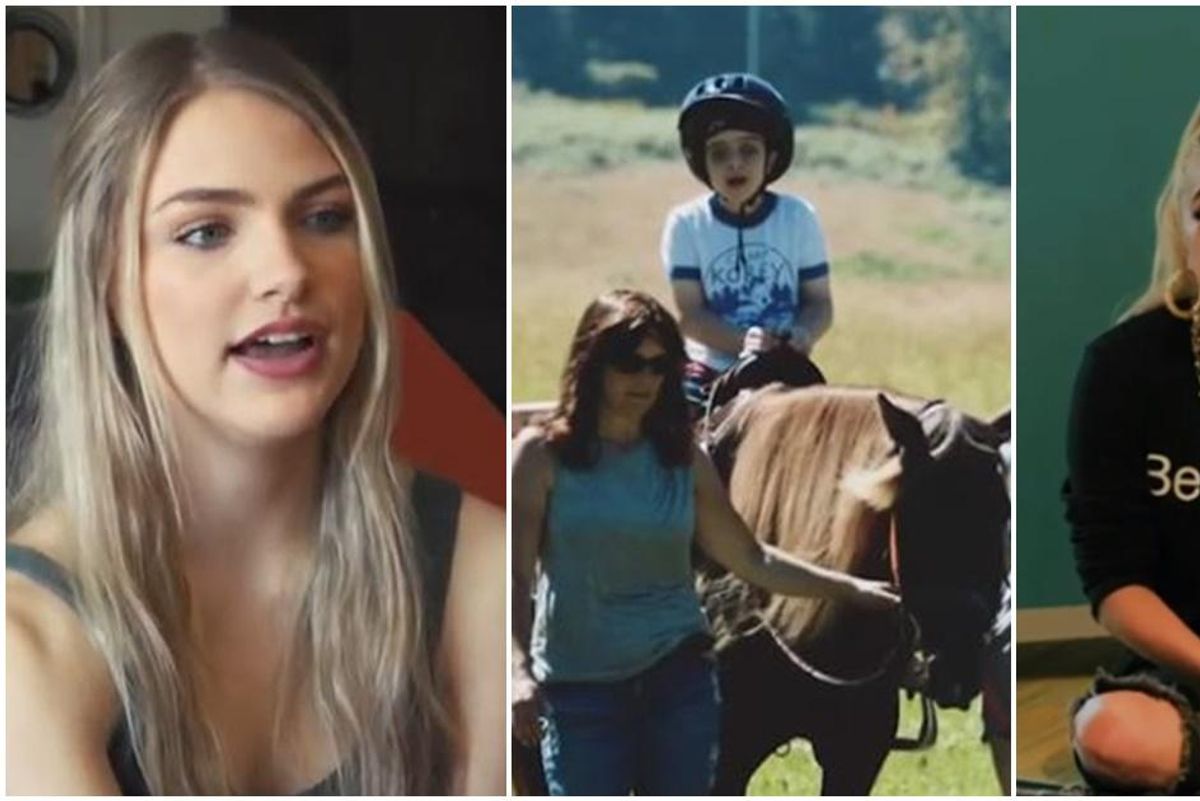 via Fresh Cravings
Upworthy is proud to have Fresh Cravings as a partner in its goal to share the best of humanity.

Tim Rose lost his son Korey to bone cancer at the age of 18. "He was one of those kids that you look at and just go 'that kid really doesn't have a care at all,'" Tim says. "He was never moody. He was always there to make a joke."
To continue spreading his son's joy, Tom created Camp Korey. It's a camp for children and families living with serious medical conditions that aims to inspire joy, adventure, and resilience.
---
Salsabrate The Good: Episode 14, Camp Koreywww.youtube.com
Emma Benoit attempted suicide at the age of 16 and although she survived, was left paralyzed. "I had no self-esteem, no identity," she says. "I didn't know who I was. I didn't know who I wanted to be. I see that with a lot of youth and I know that they're lost right now."
Today, she is courageously helping others struggling with similar emotional challenges by sharing her story in a documentary called "My Ascension."
Salsabrate The Good: Episode 7, My Ascensionwww.youtube.com
Stefani Germanotta endured tremendous trauma as a teenager and had to go through the experience completely alone. "I was raped repeatedly when I was 19 years old, and I also developed PTSD as a result of being raped and also not processing that trauma. I did not have anyone help me, I did not have a therapist, I did not have a psychiatrist, I did not have a doctor help me through it," she said according to Teen Vogue.
After becoming an international superstar as Lady Gaga, Germanotta has used her fame to promote youth mental health by creating the Born This Way Foundation.
Salsabrate The Good: Episode 12, Born This Way Foundationwww.youtube.com
These three people who've endured hardships and used them to empower others also have another thing in common. They're recipients of a $5,000 donation through Fresh Cravings' Salsabrate The Good giveback campaign.

Fresh Cravings, a family-owned brand known for produce-aisle chilled salsas and dips, has committed to donating a total of $250,000 among 50 nonprofit organizations, supporting an array of causes. Every week, Fresh Cravings is donating to a new nonprofit and sharing its story.
So far, the brand has highlighted 20 nonprofits nationwide, spanning from California to New York with wide-ranging philanthropic missions, from food insecurity to literacy, suicide prevention to environmentalism, and more. The company places a special priority on youth social entrepreneurs.
"As a small family-owned business, kindness, and community are at our core. This is why we reallocated a large portion of our marketing budget, $250,000, and put it toward a more meaningful platform. Ultimately, we want to celebrate the best of who we are as humans," Jay Whitney, FoodStory Brands chief marketing officer, said in a press release.

Fresh Cravings is looking to Salsabrate 30 more nonprofits and if you know one that deserves consideration, nominate them at the campaign's website.
Being a conscious consumer means not only supporting companies whose products you enjoy but those who give back to the communities that have made them successful. Purchasing Fresh Cravings salsa means you're giving your family a healthy way to snack while also supporting those who help make our communities great.
Learn more about how Fresh Cravings supports heroes in communities across the country on its website.