Four States Are Responsible For ONE FOURTH Of America's Uninsured. Is Yours One Of Them?
They also happen to be fighting Obamacare. And have governors from one specific party. Guess which.
08.01.12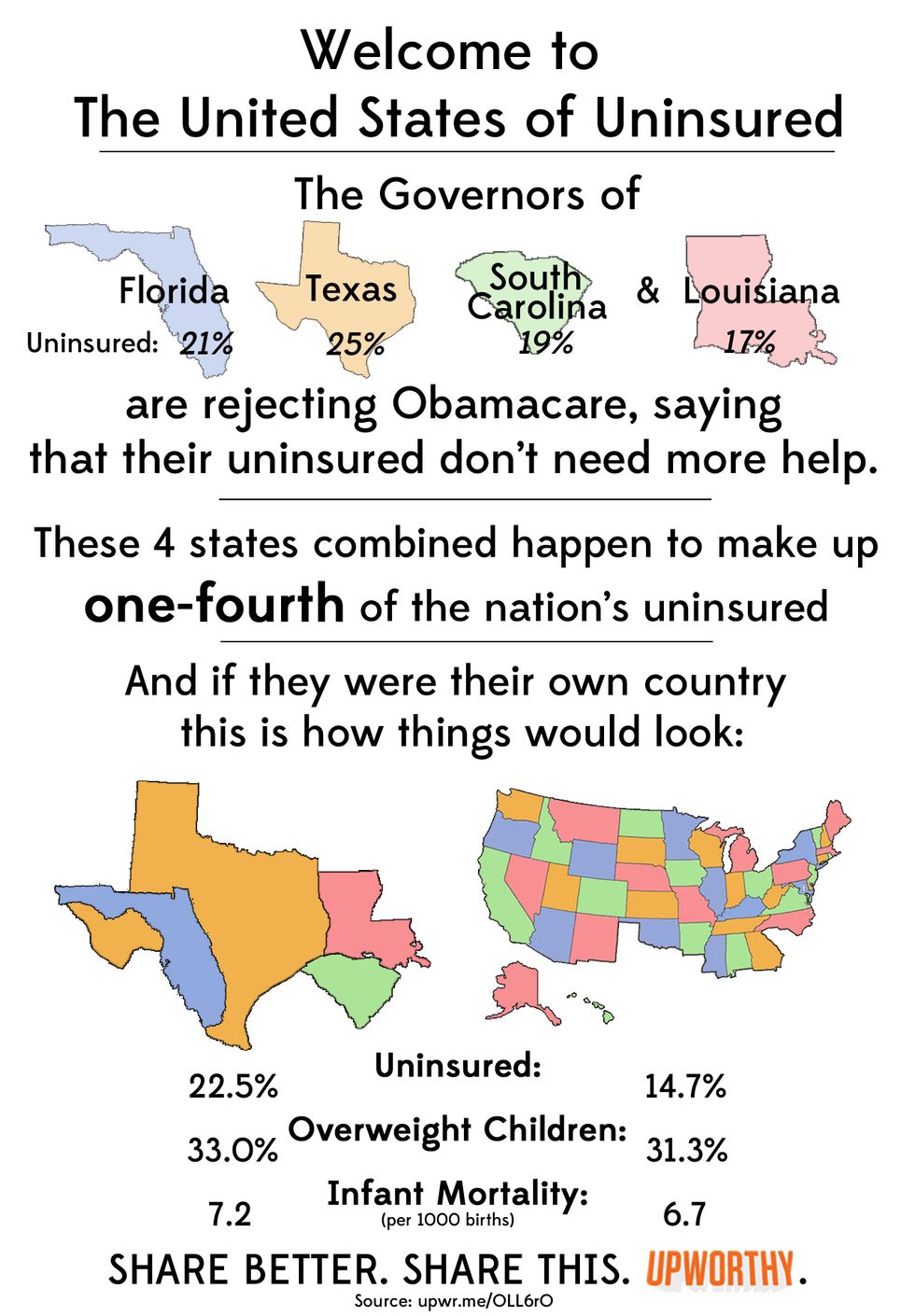 This was originally published on Aug. 1, 2012. The data may be out of date now that the Affordable Care Act (Obamacare) has gone into effect.
More