Most Shared
Costco employee is our new hero after handling irate customer who refused to wear a mask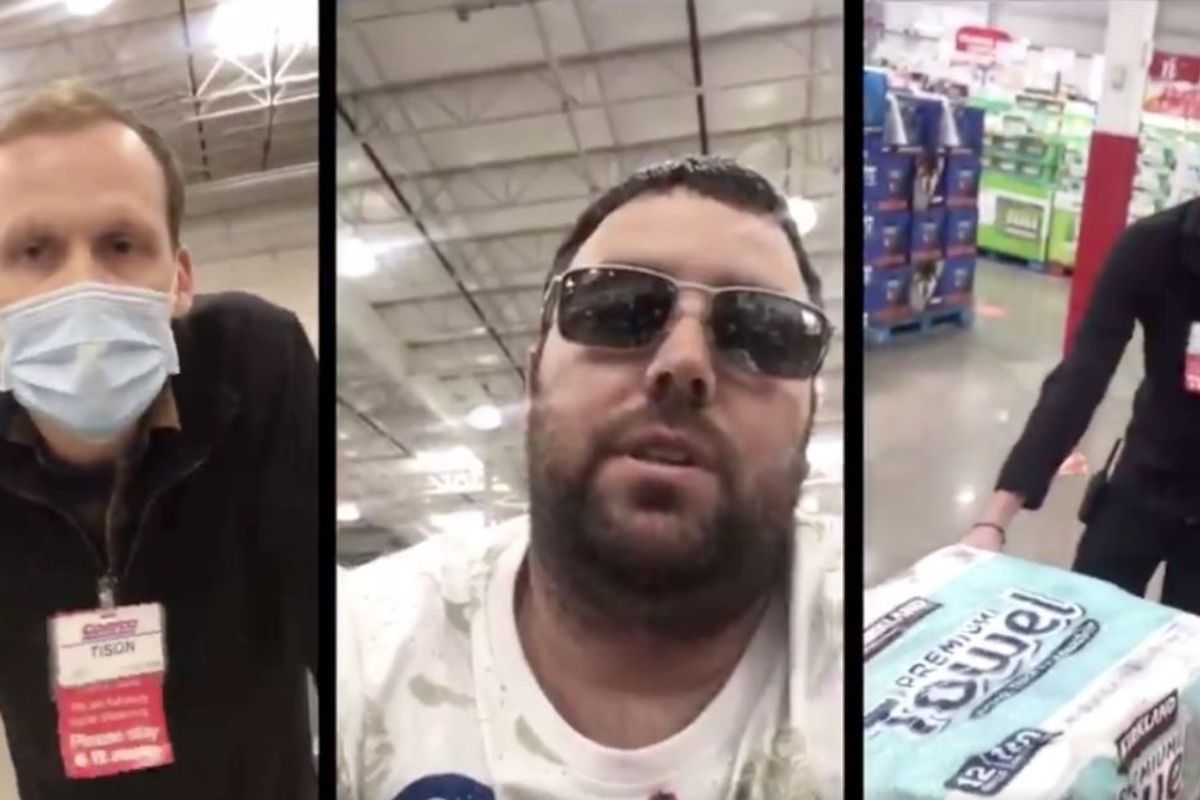 As the country begins to slowly—and hopefully carefully—reopen after the initial pandemic lockdown, many businesses are requiring customers to wear masks. Studies have shown that universal mask-wearing is an effective way to drastically slow the spread of the virus and businesses are well within their rights to protect the public with mandatory mask policies.
Some Americans have a hard time with this development, for whatever reason. We're seeing armed protests and public meltdowns over the idea. Folks are trying to use the bodily autonomy arguments that reproductive rights advocates use, as if they are remotely comparable. People are filming themselves arguing with store employees and managers, seeing themselves as freedom fighters against the tyranny of supermarkets and warehouse stores.
There are several ways to effectively handle a disgruntled customer who refuses to comply with company policy. We shared a video of a delightful Gelson's employee in Dana Point and his incredibly accommodating manager who did everything they could to help a mask-averse flat earther who filmed herself looking like a fool. Now another hero has been placed in the spotlight—a Costco employee named Tison who took the no nonsense, matter-of-fact approach to a guy who tried to pull the "free country" card.
---
The man with the camera told Tison that he was going to share his video with his 3,000 followers on Instagram. Tison, with zero hesitation, spoke directly to the camera.
"Hi everyone. I work for Costco and I'm asking this member to put on a mask because that is our company policy. So either wear the mask or..."
At this point, the man turned the camera to himself—showing him not wearing a mask but inexplicably wearing sunglasses indoors—and said, "And I'm not doing it because I woke up in a free country."
Tison was having none of it. No argument. No debate. He just took the cart the man was using to shop and said, "Sir, have a great day. You are no longer welcome here in our warehouse. You need to leave. Thank you very much."
Slow. Effing. Clap. I'm signing up for a #Costco membership. That's how you do it. https://t.co/mn5ar2b2m5

— Elon James White wears a Mask (@Elon James White wears a Mask) 1589917891.0
Whatever the man thought he was doing by filming himself flaunting his refusal to abide by store policy, it backfired spectacularly. Overwhelmingly, people's responses to the video have celebrated Tison's handling of the situation. Private businesses have the right to set store policies. In the age of a pandemic, requiring masks is a perfectly reasonable requirement. It's no different than "No shoes, no shirt, no service." You have a right to go barefoot in public. You do not have a right to go barefoot in a store that requires shoes.
The unmasked man made another video in which he oh-so-predictably called everyone in the store and everyone wearing masks "sheep." He also erroneously said that since everyone in the store was wearing a mask, they were protected from him and he was protected from them. (That's exactly not how the protective effect of universal mask-wearing works. It's not like herd immunity. The one person not wearing a mask puts everyone else at risk.) He said it's not about masks "it's about control." Yeah. Controlling a novel virus outbreak. This really doesn't need to be this hard.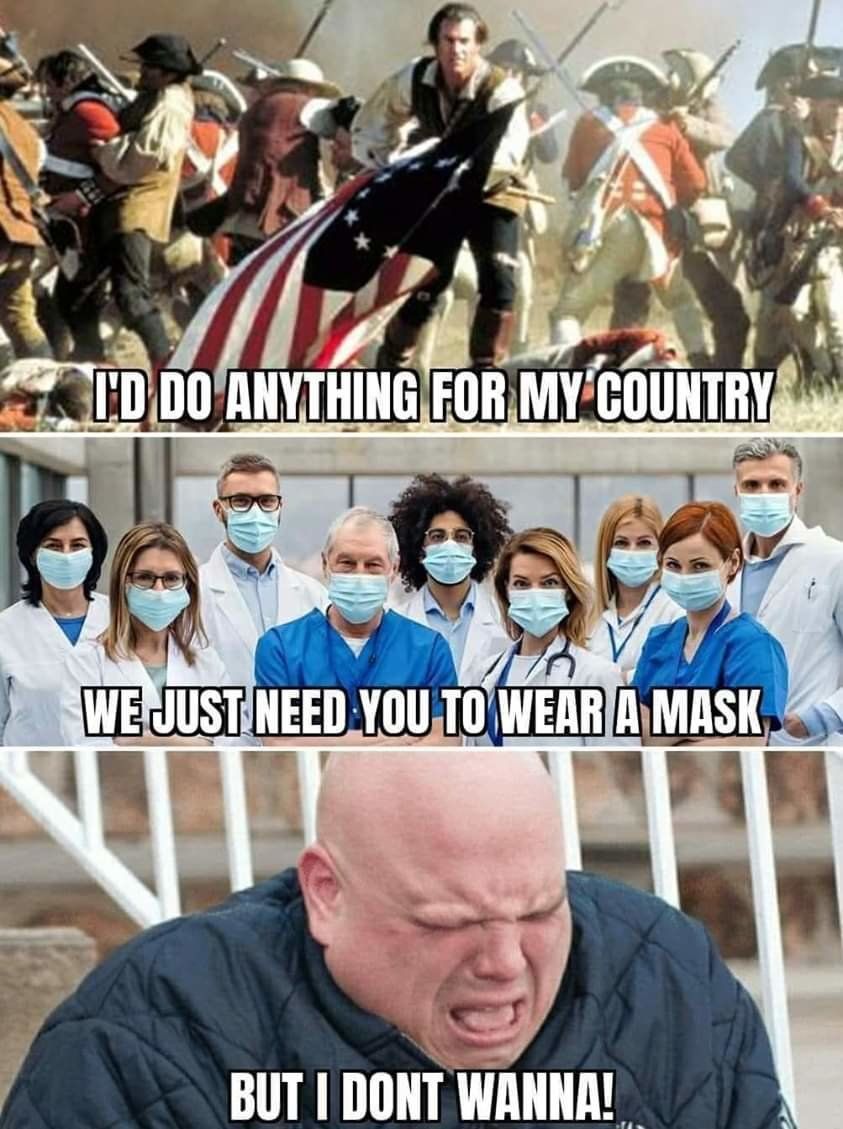 pbs.twimg.com
No store employee should be forced to put up with anyone's b.s., especially in a time when most of us want to keep people alive while also trying to keep businesses afloat. Thanks, Tison—you deserve a round of applause for being calm, cool and clear. Don't want to wear a mask? Go shop someplace else. It's that simple.