Cities
New York just became the first state to ban the 'barbaric' practice of cat declawing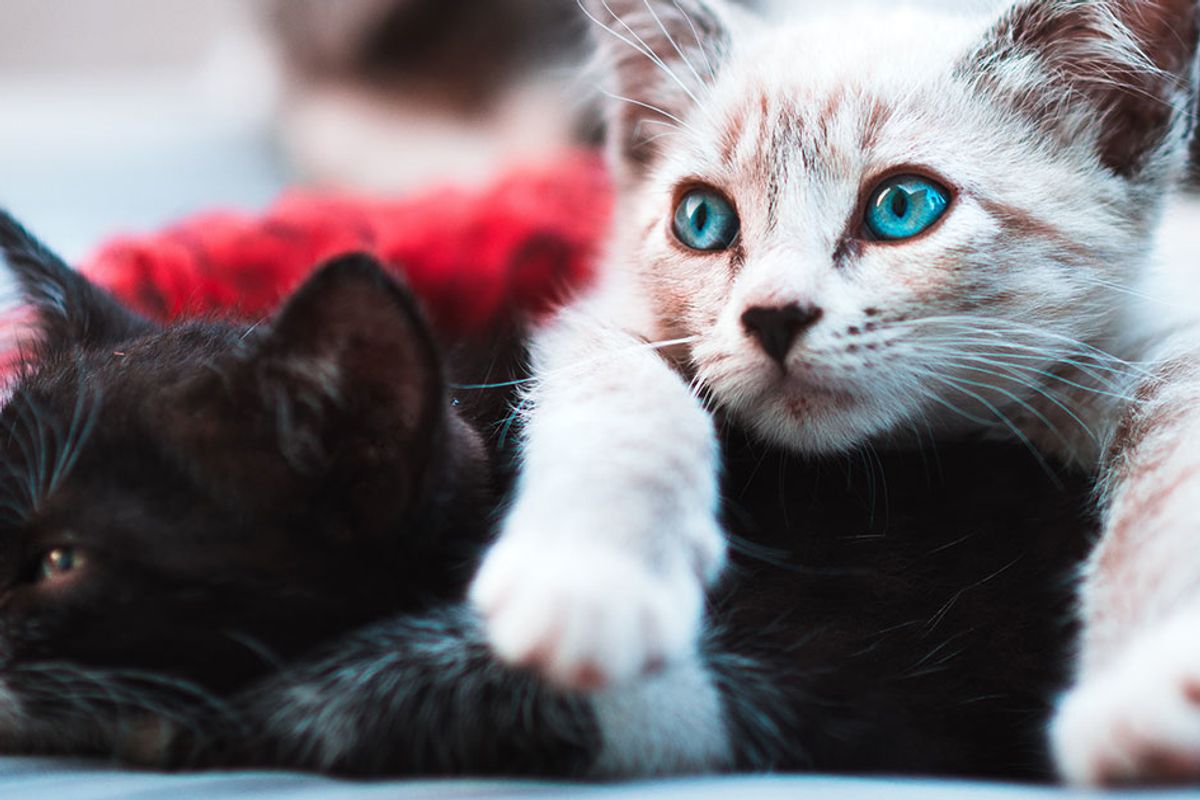 Photo by Raul Varzar on Unsplash
A quarter of domestic cats have had their claws removed. Even though it might make the owners lives a little easier, the procedure can be incredibly painful for the animals and has been described as "barbaric."
Most of Europe and Canada have banned cat declawing (onychectomy), as well as several U.S. cities, but New York just became the first state to do so. Now, any vet who declaws a cat in the there will face a fine of $1,000, unless the procedure is medically necessary.
"Declawing is a cruel and painful procedure that can create physical and behavioral problems for helpless animals, and today it stops," New York GovernorAndrew Cuomo saidin a statement, per USA Today.
Some people get their cat declawed to stop their furniture and flesh from being destroyed. However, declawing a cat isn't the best way to stop a cat from scratching. In fact, it's probably the worst. "If a person has an issue with a cat scratching, well, first of all, I'd advise them don't get a cat because that is the very nature of a cat. But, secondly, there are ways to change cats' behavior. Get scratching posts. There are vinyl sheathes that could be placed on the nails," Assemblywoman Linda Rosenthal said. Rosenthal sponsored the bill and is a cat owner, herself. "[T]here's many ways to address that behavior." None of the ways you address the problem should include taking it's claws off.
---
For starters, the process is way worse than it sounds. Cat declawing doesn't just take off a cat's claws. It actually amputates the first segment of a cat's toes. As a result, the cat can suffer from phantom pains for life, and they have to adjust to a new way of walking because of the amputation. Declawing has been compared to removing the tip of your human finger just so you can get rid of your nails.
Sure, you're not going to come home to find that your cat shredded your couch, but you might face other problems because of the onychectomy."Declawing is a convenience surgery, with a very high complication rate that offers no benefit to the cat," Brian Shapiro, the New York director of the Humane Society, told the New York Times.
It also causes "an increase in biting and litter-box avoidance, which often results in the cat being surrendered to an animal shelter." Kitty litter can hurt a cat who's been declawed, making them 10 times more likely to do their business outside of their litterbox.
Some of those who opposed the legislation argued more cats will wind up in shelters because their owners won't be able to curb the behavior and will give them up. Los Angeles, which banned declawing in 2009, has seen a decrease in cats being sent to shelters since the law went into place. It's possible that bad behaviors caused by declawing, such as biting and litter box avoidance, can actually make owners more likely to give up their cats.
Your cat loves you unconditionally. Sure, it might not look that way all the time, but that's just because they're… well… they're cats. Shouldn't you treat them with love in return?