Culture
The surprising hero from the new 'Borat' movie just had her life changed by generous strangers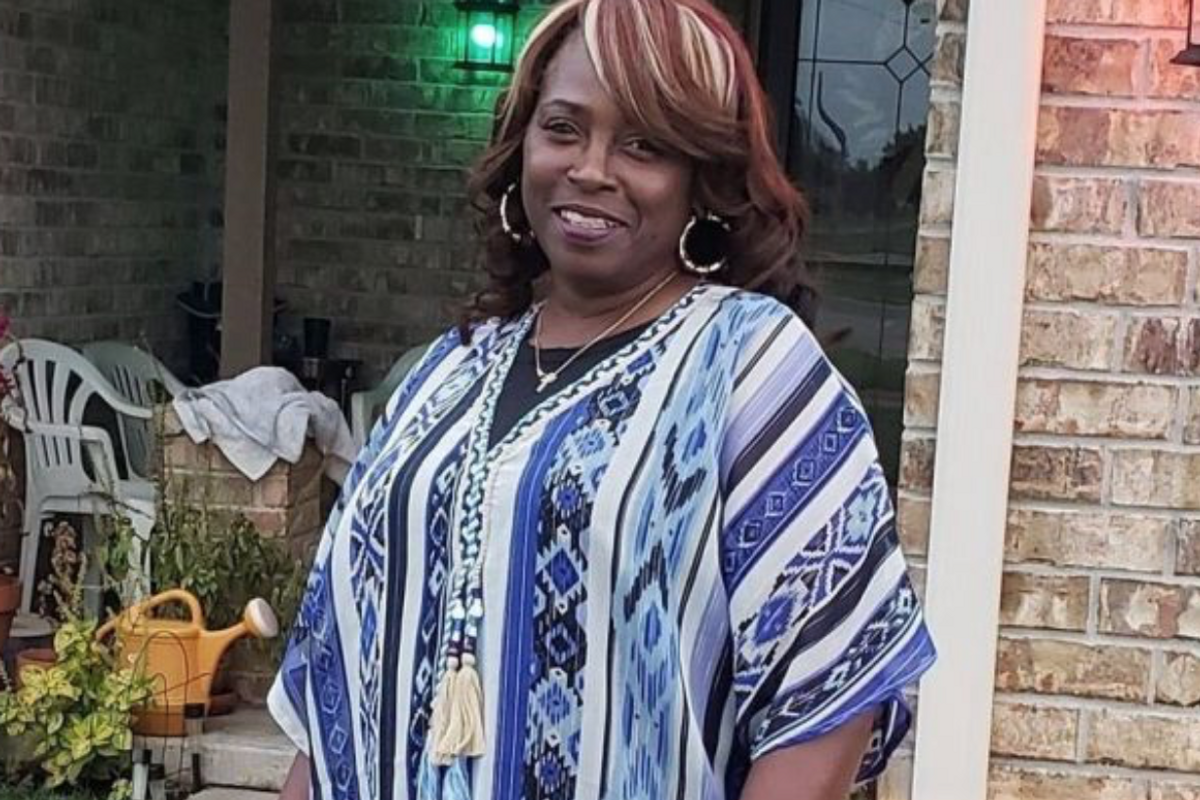 Ever wonder what happened to the real people who appeared in a fake documentary? They don't always have to cope with the aftermath of public humilation.
Jeanise Jones was told she would be participating in a documentary about child brides and women's rights. What she actually ended up appearing in was "Borat Subsequent Moviefilm," the sequel to 2006's Borat. Now, a GoFundMe for the Oklahoma grandmother set up by her pastor has raised over $130,000 after Jones told Variety she was only paid $3,600 for her appearance.
If you don't remember Jones, she was the woman tasked with babysitting Borat's daughter, Tutar, while Borat (played by Sacha Baron Cohen) attempted to make money for his daughter's plastic surgery.
"I can't say it was fair because they knew it was going to be a movie, and I didn't. I just thought I was doing a documentary about how we do things in America. But I blame myself for not reading when I signed those papers," Jones told Variety. The GoFundMe was set up after Jones lost her job of 32 years due to the pandemic.
---
It's not surprising so many people donated to Jones after her revelation. Her advice to the 15-year-old Tutar (played by the 24-year-old Bulgarian actress Maria Bakalova) made Jones the voice of reason, shutting down the sexism in a no-nonsense manner. At one point, Jones told Tutar to "'use your brain, because your daddy is a liar." Even though Jones doesn't remember saying it, but stands by it. "He was a liar. It was a lie when he said that women can't do this, girls can't do that. He said women and girl's brain size are no bigger than a squirrel's," Jones told Variety.
Jones said she was just trying to do the right thing. "My patience comes from God. I used to not have any patience at all. But in that kind of situation, you can't help but have patience because you're trying to help somebody — at least, that's what I thought. I was trying to give the best advice I know. And as a young lady, you don't need all the features that she said her dad wanted her to do. There was nothing wrong with her. I was trying to let her know that she was pretty," Jones told Variety.

Jones admitted she was worried about Tutar for a year, but now she's glad she doesn't have to worry. "As far as her, I would give her a hug," Jones told Varity when asked what she would say to Bakalova. "I'm glad to know she's not really in that situation. I hate to hear of anyone in that situation."
Jones found out about her appearance in October when a friend told her about it. She said she hasn't seen the movie yet, but plans to.
While Borat, and much of Baron Cohen's humor is cringe-worthy, Jones was kind of a nice reminder that not everyone in this world is bonkers.