Science & Technology
Boomers and Millennials love sparring but *SURPRISE* their phone habits are eerily similar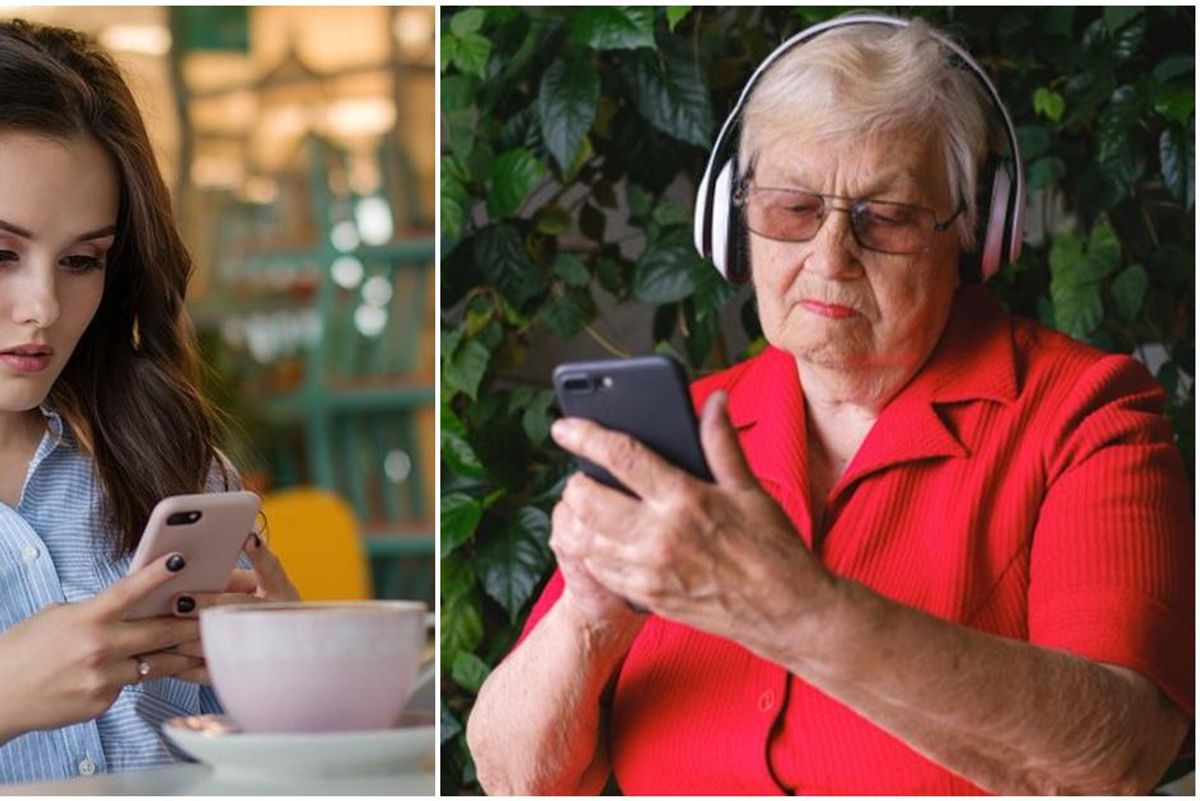 via Pixabay and Pexels
The stereotype about Millenials (1981 to 1995) is that they are addicted to their smartphones. And, well, it's kind of true, right? The generation that can hardly remember what the world was like without the Internet spends a lot of time staring at their phones.

On the other hand, the stereotype about Baby Boomers (1946 to 1964) is that they are Luddites who are often stymied by technology and had a really hard time making Zoom calls when COVID-19 hit.
However, this stereotype is not so true. The truth is, they're a lot more alike than anyone thought. Is that such a bad thing?
---
A new study by Provision Living found that after surveying 1,000 Baby Boomers and 1,000 Millennials that both use their smartphones for about the same amount of time every day. The survey found that the average Millennial spends 5.7 hours a day on their smartphone and the average Boomer spends 5.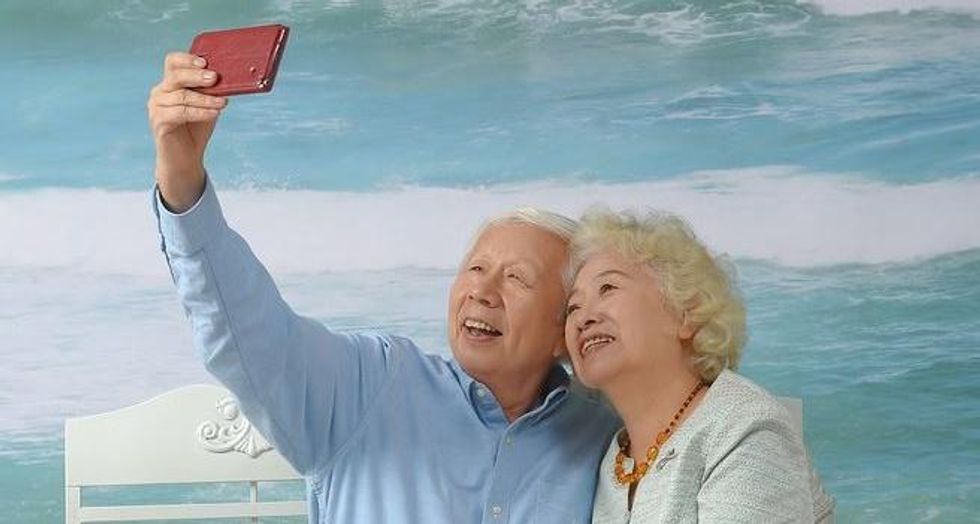 via Pixabay
Even more revealing is they use smartphone technology in only slightly different ways.

Overall, social media takes up the bulk of smartphone screen time for both generations. This is pretty obvious when you see the sheer number of news articles Boomers share on Facebook.
A report in Rolling Stone found that Boomers are much more likely to share fake news online than any other generation.
"For example, both Baby Boomers and Millennials spend an average of one hour or more on Facebook per day," the study says. "Instagram ranks 2nd among both generations in terms of usage and activity with 52 minutes for millennials and 44 minutes for Baby Boomers"
From there, the generations go their separate ways.
"Baby Boomers spend a large portion of time on email with an average of 43 minutes per day. For Millennials, texting ranks 3rd with an average of 48 minutes per day," the study says.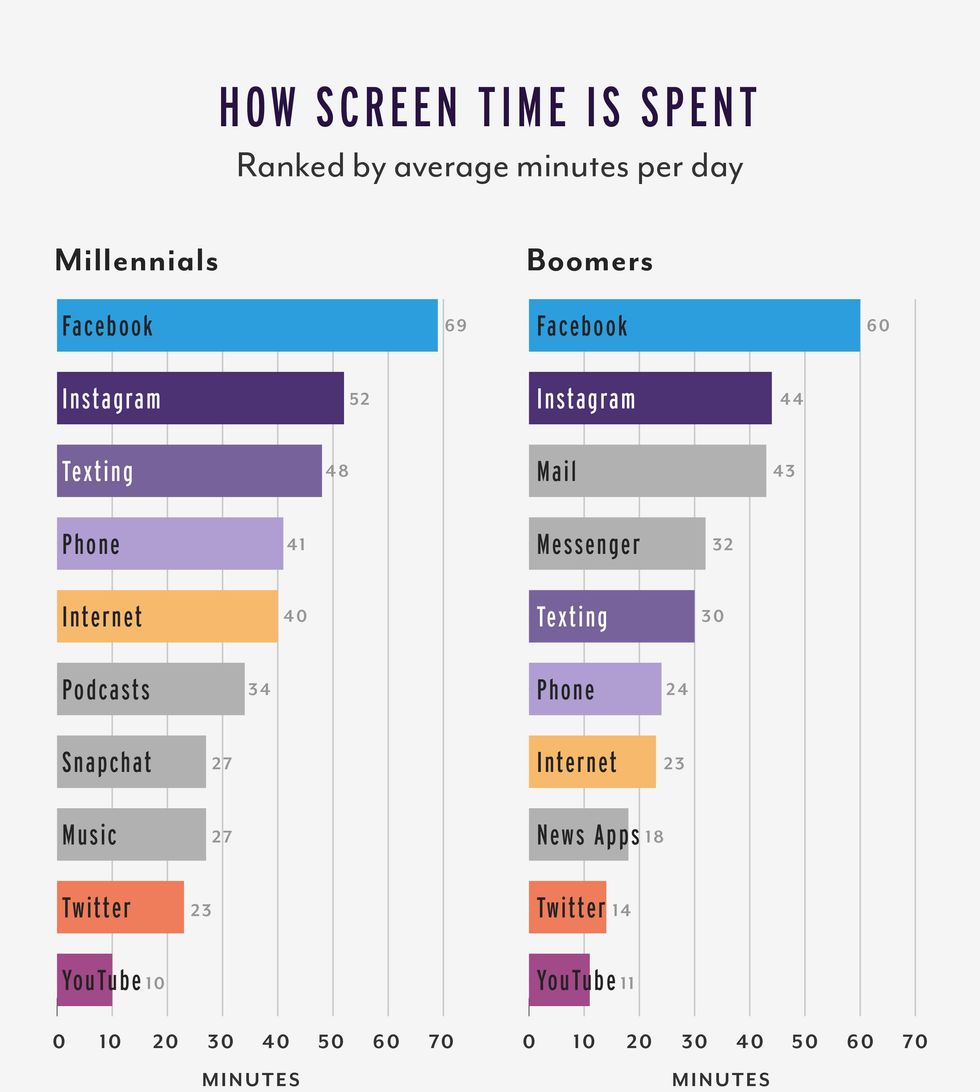 via Provision Living
The study proves that smartphone technology is addicting for just about everyone and that both young and wise both have a hard time putting their phones down. The research also has to be disheartening to the Boomers and Millennials who've defined themselves by being different from one another.

But the good news is that they have a lot more in common than they previously thought. Now, Boomers can't yell at Millenials for having their faces stuck in their phones and Millenials can't make fun of Boomers for not being able to change their printer ink.
The study did uphold one stereotype: Gen X is the most ignored generation. The researchers didn't even bother to ask about the smartphone habits of the smaller generation born between 1965 and 1980.

However, a similar study found that the "Coolest Generation" suffers from the same smartphone addiction as their younger and older cohorts. Gen X uses their smartphones a little more than their Boomer elders and a little less than their Millennial nieces and nephews.
The next step should be for the generations to come together to make this world a better place by teaching one another how to be better at social media. The Boomers need to teach Millenials how to stop it with narcissistic selfies and the Millenials have to teach their grandparents about how to stop sharing fake news.
Gen X? Just keep doing your thing. No one is paying attention and that's how you like it anyway.