Identity
Delilah Antoinette, founder of Black Girl's Healing House, knows the value of sisterhood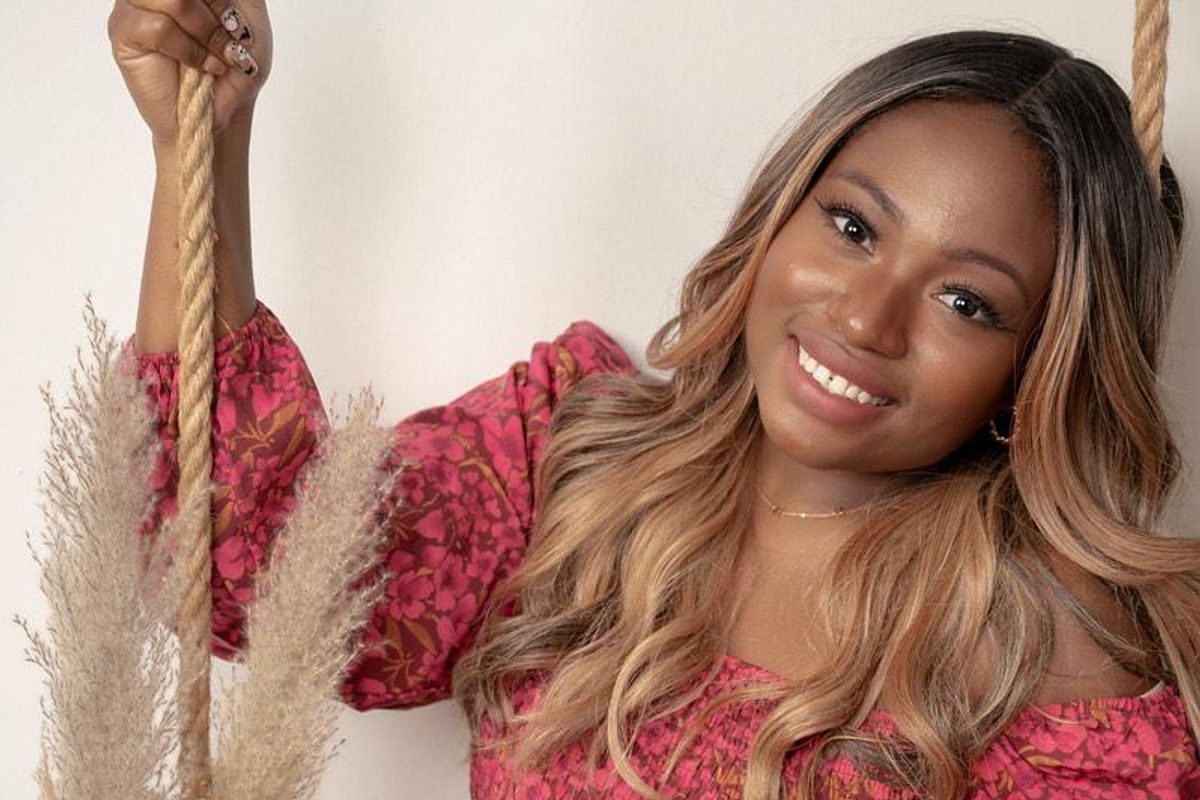 Photos from Delilah Antionette, used with permission
"The story of Blackness isn't just about trauma. Blackness can be luxurious, filled with joy, and a healing experience."
You could say this is the mantra playing on repeat in the heart of Delilah Antoinette, founder of Black Girl's Healing House. Her organization, an invention forged out of necessity and inspired by Antoinette's own lack of resources, proudly "connects Black Women to Black Wellness."
As a fellow advocate for spiritual healing, I was thrilled to hear Antoinette's story and honored to share her mission. So many people feel that their circumstances—be it class, culture, or background—somehow exclude them from being able to achieve mental and emotional health. Or, even worse, they're made to feel that way by the ignorance of others.
This was how her journey began. As a daughter to a single mother who struggled with mental illness, Antoinette had to seek a nurturing environment elsewhere. And, despite growing up "Christian-ish," the church simply didn't resonate like she hoped. It wasn't until she found alternative spiritual concepts, like the Law of Attraction, affirmations and mindfulness, that she started to notice real shifts.
---
"I was experiencing more joy and freedom," she told me. "That opened the door for me to explore what else was out there outside of what I knew."
Though she was on the right path, finding a real sanctuary would still be a challenge, as most wellness spaces felt less than welcoming.
Reflecting on her experience Antoinette says: "Most of the yoga and meditation classes were filled with the privileged and I got stares and uncomfortable smiles. I even got followed around in the store."
If there's one thing I know, it's that you need to feel safe in order to heal. You have to trust your environment in order to go deep into the uncomfortable and purge the pain. That can be next to impossible if you are treated like an outsider.
Knowing she couldn't be the only Black woman struggling to find community in the wellness space, she decided to create her own.
Black Girl's Healing House offers members free and affordable resources, classes and services related to spirituality, meditation, astrology and mindfulness.
Included in those services is reiki, one of Antoinette's favorite modalities. Reiki is a form of energy healing that can be performed anywhere at any distance, and can even be used with children or animals. It's a go-to when she doesn't feel her best (same, Delilah, same).
In addition, the organization helps Black women find therapists, life coaches, herbalists, nutritionists and more to help them begin their healing journey and live healthier, happier lives. All of the professional healers listed have been personally vetted by Antoinette.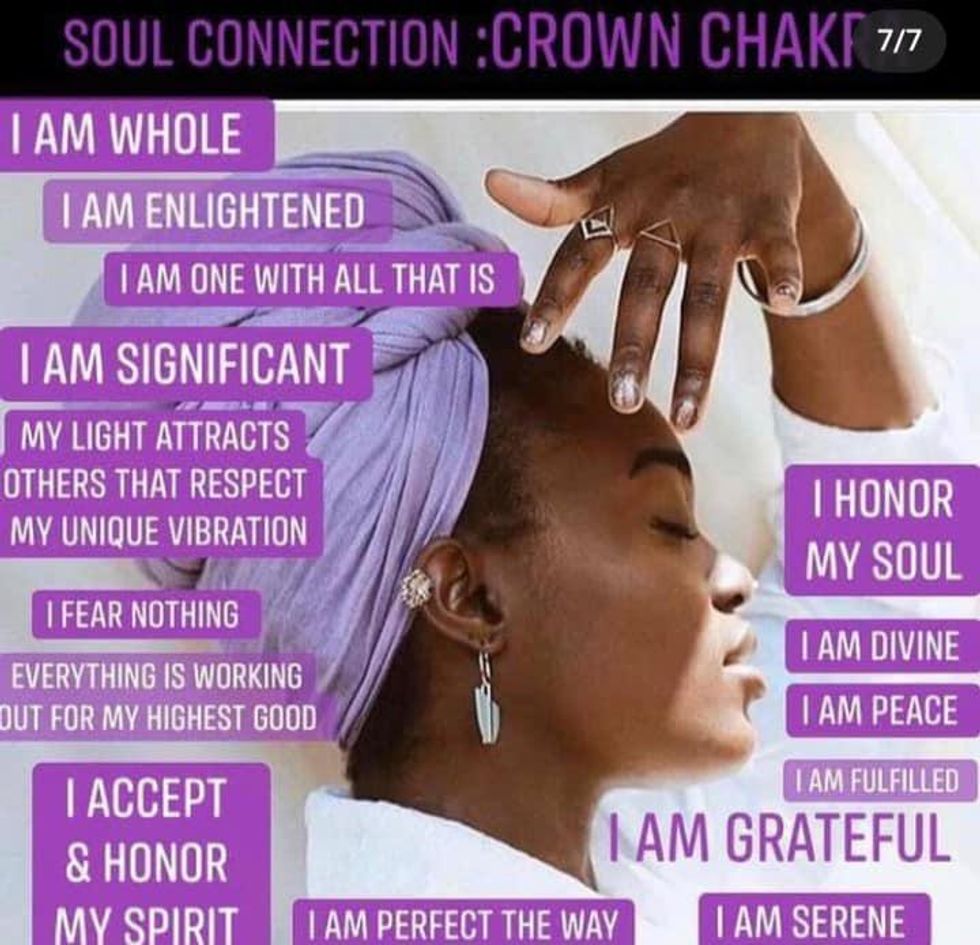 A recent inspirational post from BGHH's Facebook group.
Currently, Black Girl's Healing House has a whopping 61,000 members on Facebook alone. What makes it so successful? In a word, sisterhood.
"My team and I do a great job at setting the tone for a safe space but our members really take ownership and pride in being their sister's keeper to make it a brave space that still holds you accountable," says Antoinette.
This is truly a game changer for Black women, who deal with both external and internal obstacles when it comes to wellness.
For starters, there's the sheer lack of physical access.
"If you look at our local Black communities, we have more liquor stores and car washes than recreational centers," says Antoinette. "We would have to drive 25 minute to the side of town where the roads are paved to find therapists, life coaches, juice bars, salt caves and yoga studios."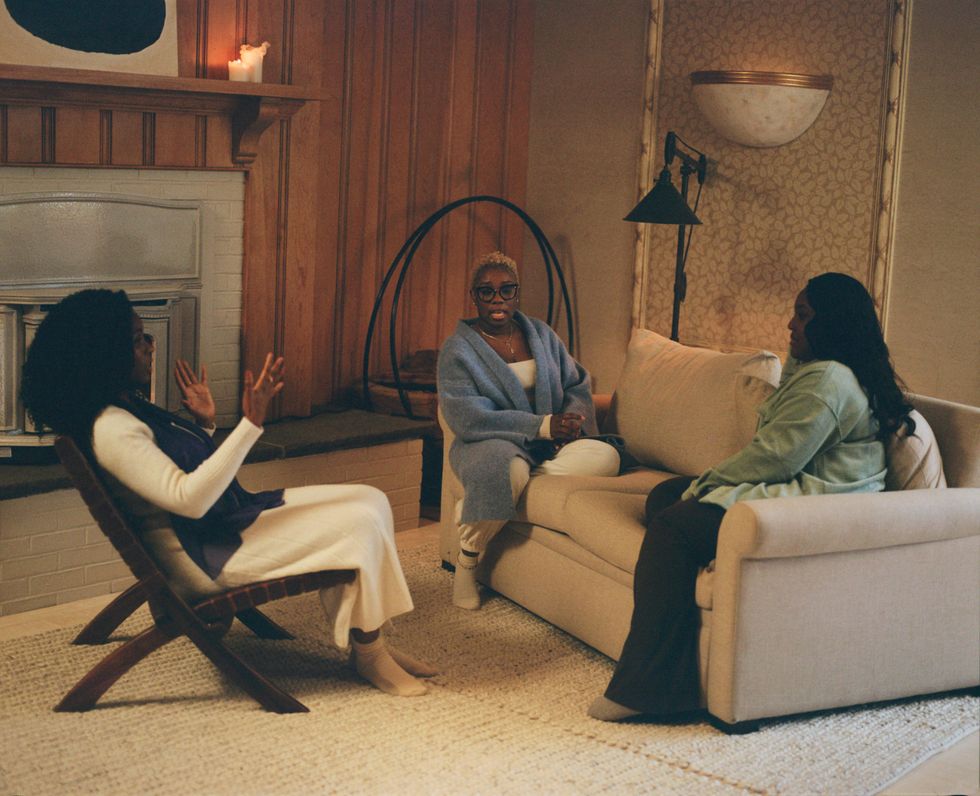 Three BGHH members openly sharing in a safe, loving place.
Combine that with an overwhelming amount of ingrained shame surrounding mental health.
"In the Black community we have a wellness stigma that calls everything witchcraft and 'for white people' when it exists outside of church," says Antoinette. "Very few people take their time to educate themselves and fear the unknown. It's like the saying 'Black folks don't swim.' There is 'Black folks don't do yoga.' and 'Black folks don't practice affirmations.'"
To that point, Antoinette adds that "a part of Black culture is the superhero complex," in which pain is largely kept invisible in order to present strength and resilience. And sadly, all of these limitations contribute to tragic statistics, one being that Black women are half as likely to seek help as white women, according to
Johns Hopkins Medicine.
But this is where Black Girl's Healing House flips the script. Setting aside the common labels of "masculine" or "angry" or "strong" (which Antoinette astutely calls out as Black women actually being in survival mode), members of the Healing House are empowered to "discover their own brand of femininity and own it, heal in ways that it makes [them] more soft and able to receive and give, and we give Black women the voice to say 'I don't want to be strong anymore.'"
If there's one thing Antoinette wants other Black women to know on their healing journey, it's that they are not alone, and change is not only possible, it's a birthright.
"There are other Black women out there who not only have been in your shoes but have healed. There is abundance on the other side of the dark space you are in," she says.
On the other side of that darkness is a healthy life, which Antoinette defines as having consciousness in every area of one's life: body, finances, home, mental, spirit and community. Words such as consciousness are staples of the wellness community, sometimes to the point where it loses all meaning. But in seeing Antoinette's mission, and her creation, I am reminded of consciousness' true essence. To become aware of the stories we tell ourselves and then to acknowledge our ability to rewrite those stories … it's the most freeing thing in the world. Black Girl's Healing House helps Black women to drop the heaviness of the past, shedding the former skin of victimhood and step into their true feminine power.
Or, as Antoinette quips, to "release the bags Erykah Badu referred to. Pack light."
Antoinette has big plans for her Healing House, hoping to see hundreds of thousands of sisters join. And, using her background in fashion and design, she is currently designing luxury vegan leather totes as a creative catalyst for self-care conversation.
"Each bag has a name, a zodiac sign and tells the story of my own healing from lack of mindset, mother wounds, father wounds, depression, anxiety and postpartum," she says. "My vision is that when a woman sees herself in these bags, it gives her the confidence to tell her own healing story and share it with others. Someone else's testimony is someone else's medicine."
Um, I'll take a pink one in Scorpio Sun, Leo Moon, with Taurus Rising, please.
If you're interested to learn more, or get some help for your own healing journey, you can find the Black Girl's Healing House website here. Or go ahead and join their Facebook group, and create your own healing community.