Culture
Black Women's Health Imperative CEO Linda Goler Blount on health equity and reproductive justice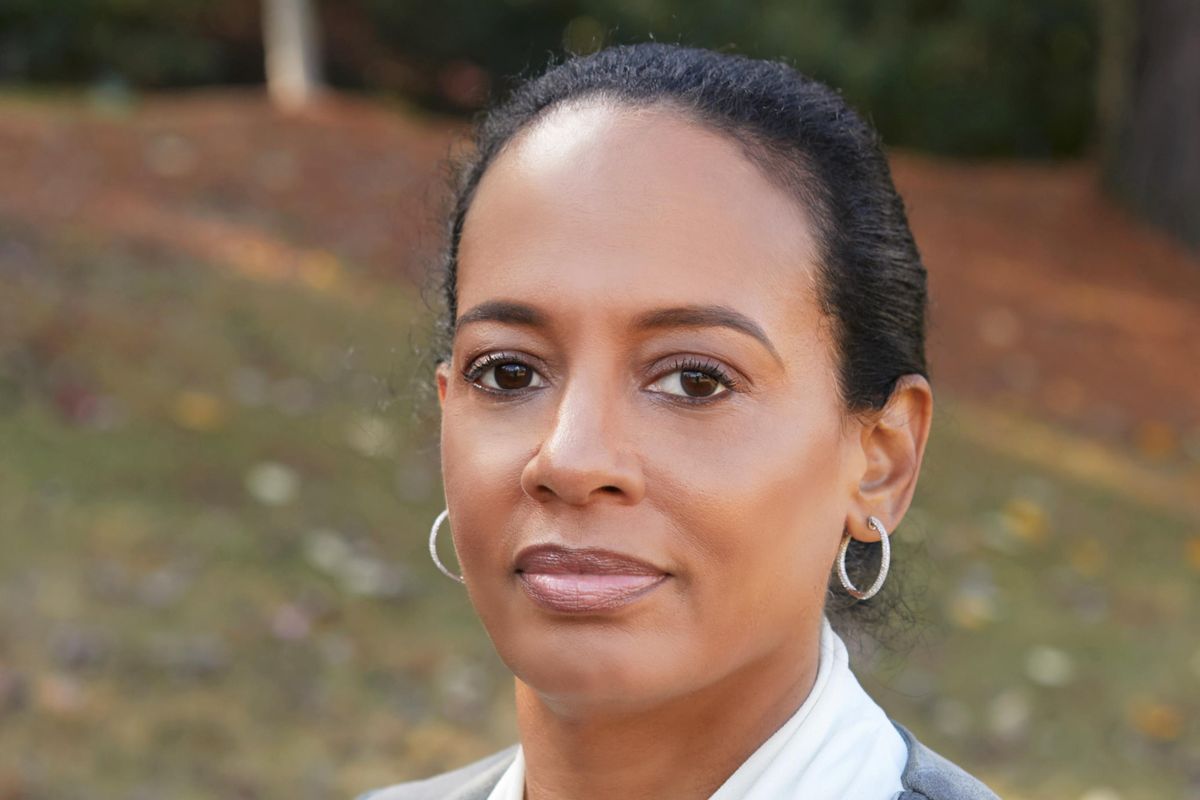 You may never have heard of President and CEO of the Black Women's Health Imperative (BWHI) Linda Goler Blount, but for over 25 years, she's been doing the arduous and yet vital work of assuring that Black women achieve health equity and reproductive justice.
Sometimes working behind the scenes securing funding, and other times in front of the cameras or on Capitol Hill fighting what can feel like a Sisyphean feat to move her organization forward in its mission. Blount is resolute in her battle against two of the greatest risk factors to the health of Black women are racism and gender discrimination.
UP: What are some of the biggest challenges facing Black women today -- vaccine hesitancy, preventative health, maternal mortality, diet, stress… etc?
LB: Stress is the number one health issue for Black women. Obesity-related syndromes such as hypertension, diabetes, and heart disease have their roots in stress -- and microaggressions trigger stress. We know there's a causal relationship between stress and weight. Black women have about 15% more cortisol in their bloodstream than white women. It changes their metabolism. If you give Black women and white women the same low-fat diet, Black women will lose weight more slowly and if both groups eat a high-fat diet, Black women will gain weight more quickly. We can see this in the DNA level. So, we focus our programs on asking women how they feel about being a Black woman in this environment at this moment. Because if we don't understand that and more importantly, if providers, policymakers, and corporate leaders don't understand that, then we're not going to make the kind of progress we need to improve health outcomes for Black women. And equity is a long way off.
---
UP: Talk about the connection between racism and the health of Black women.
LB: In 1992, Arline Geronimus published an article on "weathering" where she discussed that Black women are literally aging faster than white women. Between two women, one Black and one White, both age 65, although they may look the same, Black women can be five to seven years older biologically because of the effect of racism and gender oppression. Fleda Mask Jackson found a causal relationship between experiences of racial and gender discrimination and low birth weight and premature deliveries and maternal deaths. We understand the biological response and what that does to the body, but not the psychological impacts. And I'm really interested in the everyday experiences of Black women and what that does [to the body]. When you have to have that talk with your 16-year-old son about driving and when the police stop him. When you see people not getting promoted or things said at work that are just out and out racist. When you go to a store and you're followed around because you're Black and they assume you're going to steal something. We don't have a full understanding of what that does to us.
UP: What are some of the changes in the health of Black women from when the organization started versus today?
LB: Our roots are in self-care. BWHI started 38 years ago with groups and sister-circles talking about health. Then over time with reproductive health, in particular, the organization needed to deal with policy and structural barriers that prevented us from practice to self-care. The changes have been on evidence-based strategies and calling it out when Black women are not included when drugs, therapeutics, and devices developed without the involvement of Black women as both as participants and as researchers.
More recently, we began working to change the narrative around how we talk about data, gender, and race, and how we tell the story. If we don't start changing the way we use language, then we're never going to understand Black women's health. People will say, 'Black women die 42% more from breast cancer than white women.' But, that doesn't tell the whole story and what a reader is left believing is that this data is the way it is because these women are Black or Latina. It's not biological or genetic, it's the lived experience.
UP: What can Black women do today to change their health outcomes?
LB: We talk a lot about meditation or prayer, and breathing. Breathing is critical. The 5-7-9, where you breathe in for 5 seconds, hold for 7 seconds and breathe out for 9 seconds. This can literally reduce cortisol in your bloodstream. We've got to take time for ourselves. Be intentional about separating yourself from stuff that isn't good for you. For me and my team, we try to make it a point to take breaks. This work can be overwhelming. When you're talking about dealing with hundreds of years of oppression and people who want to keep things exactly as they've always been, but who say things that are very different. I try to keep perspective. But it's hard because there's exactly one organization to do this work and if we weren't here to do it, I don't know what would happen.
UP: Can you give a couple of anecdotes where the health outcome of a Black woman was impacted by one of the BWHI programs?
LB: I would say around screening and mammography. In 2015, the U.S. Preventive Services Task Force (USPSTF) had this brilliant idea to raise the age of mammography for women from 40 to 50 years old. So, in 2016 we worked with several members of Congress on the PALS Act aka Protecting Access to Lifesaving Screening to get a moratorium on recommendations for women to begin screenings at 40 years old. Because if this became policy then insurers would stop paying for mammograms under 50. I attended at least 30 meetings, testified in front of Congress, I met with HHS, and other than the one Black person who's on the USPSTF, I was the only Black person in the room. It was disheartening, but not surprising. But, these recommendations are based on science. So, here I am face-to-face with my former colleagues at the American Cancer Society who want to raise the age. So, I told them, 'I know the data.' These studies were done in Sweden and Canada and there's not a Black woman in them. Black women get breast cancer 5 to 10 years younger than white women. This highlighted a Black woman's organization and science and that we know the data just as well as you. While you may interpret it one way, let's look at the complete story. You're talking about applying a body of evidence to a group of people who had nothing to do with its creation in the first place.
UP: Do you feel a sense of pressure because, at this moment, the door of interest is open concerning the health and wellness of Black Americans?
LB: It's an exponentially greater level of stress. We talk all the time about having this open window and being afraid it's going to slam shut. Like, white people are going to be over this. 'Okay, you've had your moment. We invested millions of dollars and you all need to be happy. So, let's get back to the way things were. Just shut up and dribble.' But, while feeling that pressure, there's not a whole lot that can be done in the six months, nine months or even in a year, so we have to keep the conversation going. Right now, we're creating a corporate index so that people can look at corporations and say, 'Well, here's your statement from last year. Now, what are you really doing?' If we don't keep pressure on these folks they get to ignore and pretend they never said what they said.
UP: Are there celebrities or well-known figures you would love to partner with BWHI? Any specific initiatives?
LB: Having Serena [Williams] talk about maternal health would be amazing. We need women across the lifespan. We need Oprah and Alfre Woodard. All these women for whom health is critical and understand the significance of the health of Black women. If we are successful, I think we also need to get Black men involved in this work.
UP: What can people who're reading this do to move the needle forward on the health of Black women in their lives and/or communities?
LB: They can learn about BWHI and the issues as they really are not what they read, but understand the context in which Black women live and what that means for their health. So, they don't fall into the trap of blaming the obese Black woman or blaming the woman with hypertension and being mindful of the language they use when they're talking about race, gender, and health. It takes understanding to get to a level of compassion. And for those who have resources, they can contribute.
UP: Who are some of the women you look to for inspiration?
LB: I'd say Civil Rights activist Gloria Richardson. She's always been the symbol of what can be done by a Black woman. I want to be the Gloria Richardson of epidemiology and I can say to these scientists, 'Talk to the hand,' in the same way she did holding off a national guardsman with a bayonet in his hand and [a fierce side eye].