More
Pepe the Frog wasn't always associated with hate.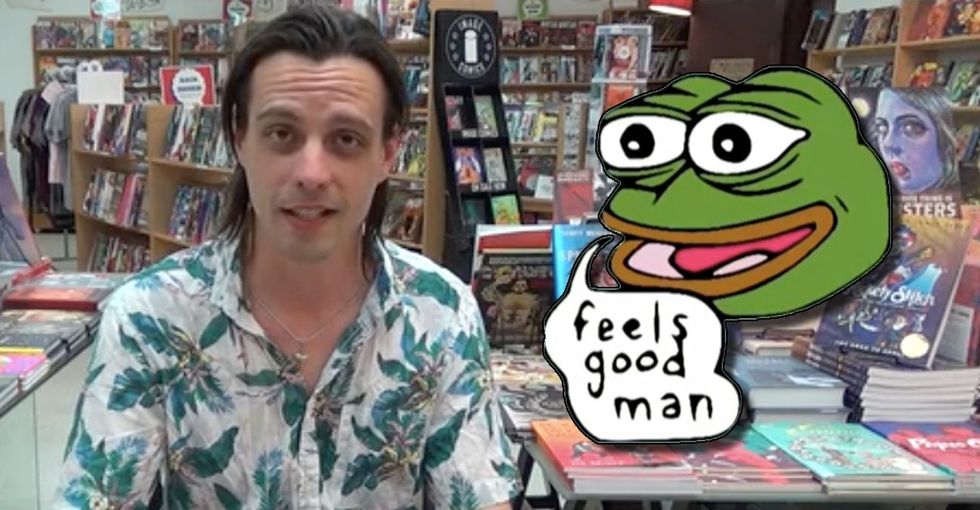 An "alt-right" children's book featuring a popular cartoon character recently found itself at the center of a heated legal debate.
Earlier this year, a Texas assistant principal named Eric Hauser wrote and published a right-wing children's book called "The Adventures of Pepe and Pede." The story follows the two characters, a frog named Pepe and a centipede named Pede as they celebrate the end an oppressive farmer's eight years of rule and work to make their farm great again in his absence.
There's more to the plot, which has been criticized as being Islamophobic, but it's essentially a send-up of our current political climate told from the point of view of some of Trump's most dedicated supporters. If Pepe the Frog sounds familiar, that's because he's become a meme popular on right-wing blogs.
---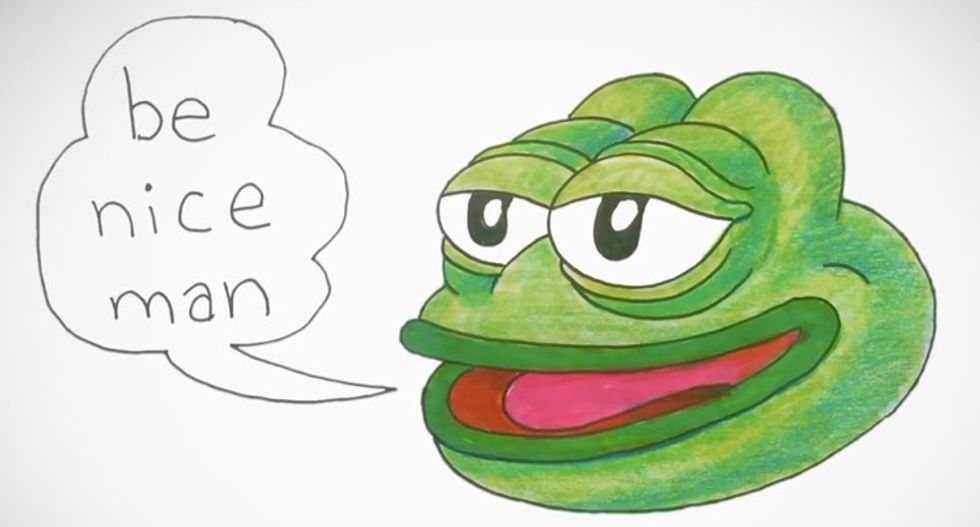 GIF via Matt Furie/Kickstarter.
Between his decision to donate the money made in the copyright infringement suit to a great cause and refusing to give up on his own creation, Furie is himself a testament to the bizarre and sometimes wonderful possibilities of the internet.