Discover the perfect blend of style and sustainability with Allbirds women's slip-ons
Next-Level comfort meets Earth-friendly design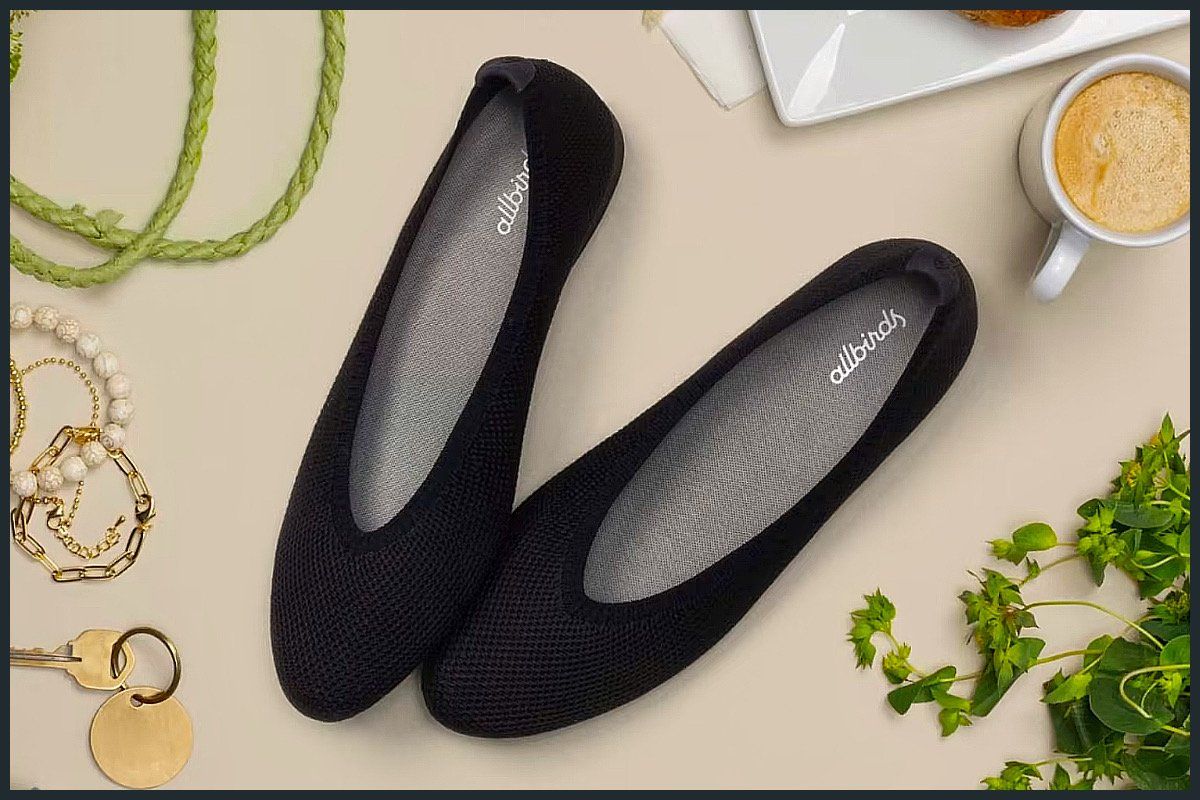 Editor's Note: Upworthy earns revenue from the products mentioned in this story

When it comes to protecting the environment, the importance of sustainable fashion cannot be overstated. That's because the fashion industry is responsible for significant carbon emissions, contributing to the worsening effects of climate change. By choosing eco-friendly brands, consumers can play their part in minimizing the environmental impact of their clothing and footwear choices. And thanks to a company called Allbirds, finding stylish, sustainable footwear is easier than ever.

Allbirds is a revolutionary footwear company founded by New Zealand native Tim Brown and renewables expert Joey Zwillinger with a mission to create comfortable, stylish shoes using sustainable and natural materials. With their innovative approach, Allbirds pioneered a new category of footwear committed to positively impacting the environment as a certified B Corp.
---
Allbirds' mission revolves around creating better things in a better way, with sustainability at the core of their operations. The brand is dedicated to using sustainable materials like Wool, Tree, Sugar, Trino®, and TrinoXO™, which have a lower environmental impact than traditional synthetic alternatives. In their commitment to transparency and accountability, Allbirds has introduced carbon footprint labeling for all their products, allowing consumers to make more informed choices. The company's ambitious goals include cutting its carbon footprint in half by 2025 and achieving near-zero emissions by 2030, showing its dedication to combating climate change through better business practices.
As a certified B Corp, Allbirds goes above and beyond in its commitment to the environment, treating it as a stakeholder in their business operations. This certification ensures the company maintains a balance between profit and purpose, prioritizing the well-being of both people and the planet. In addition to their focus on sustainable materials and practices, Allbirds has partnered with Soles4Souls®, an organization that helps repurpose lightly used shoes for communities in need around the world. They've also reimagined shoe packaging, using 90% post-consumer recycled cardboard that serves as a shoebox, shopping bag, and mailer all in one, reducing waste and promoting responsible consumption.

But all that would be meaningless without a quality product. That's where Allbirds' Women's Tree Breezers and Women's Tree Breezer Point come in. They boast the perfect blend of style, comfort, and sustainability. Made from breathable eucalyptus tree fibers, these versatile ballet flats and pointed-toe shoes offer next-level comfort without compromising on eco-friendly design. Lightweight and machine washable, these Allbirds shoes are the ultimate choice for fashion-savvy individuals who prioritize both style and sustainability.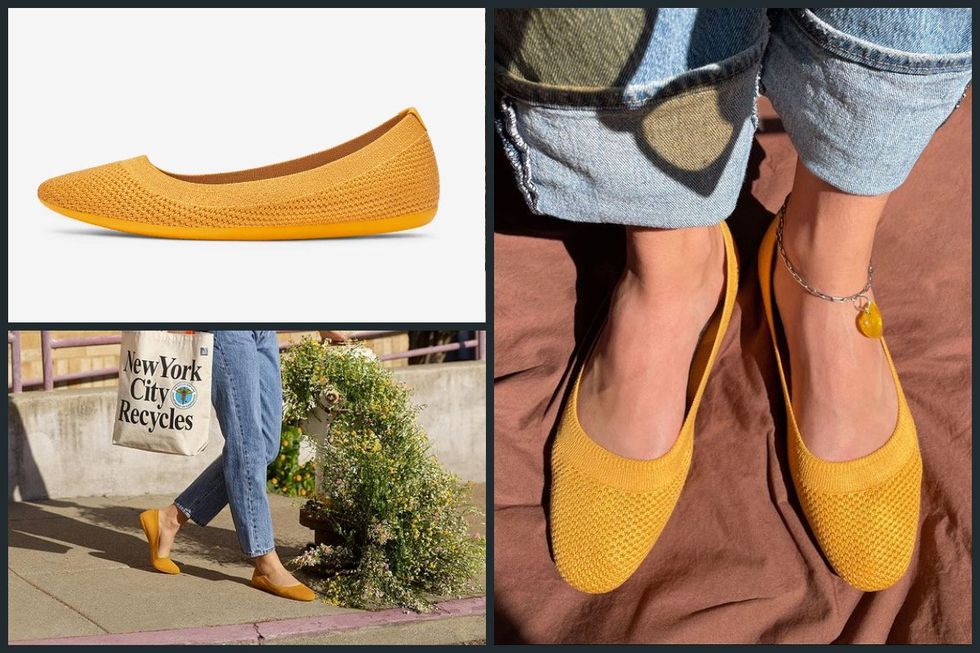 A perfect blend of comfort and style, the Women's Tree Breezers offer numerous features and benefits to keep your feet feeling great all day long. The lightweight and breathable eucalyptus fiber material provides next-level comfort, allowing your feet to breathe easily and stay cool. Plus, these shoes are machine washable, making them easy to care for and maintain. Odor minimization is another key benefit, as the eucalyptus fiber helps keep your feet feeling fresh. And with their flexible design, these shoes easily conform to your movements, ensuring a perfect fit every time.
Style and versatility go hand in hand with the Women's Tree Breezers. These ballet flats boast a sleek and timeless design that can effortlessly elevate any outfit, making them the ideal choice for both casual and dressier occasions. Pair them with jeans for a relaxed weekend look, or dress them up with a skirt or dress for a night out. Their ribbed collar offers a snug and secure fit, ensuring both fashion and function in every step.
Customer reviews and testimonials speak volumes about the quality and comfort of the Women's Tree Breezers. Satisfied wearers rave about the lightweight feel and breathable material, noting that the shoes provide all-day comfort without causing any discomfort or blisters. Many also appreciate the machine-washable aspect, making it easy to keep their favorite shoes looking and smelling fresh. The stylish design and versatility of the Tree Breezers have also won over many fans, with customers praising their ability to seamlessly transition from day to night.
Allbirds is committed to sustainability, and the Women's Tree Breezers are no exception. With a carbon footprint of just 2.93 kg CO2e, these shoes are a testament to the brand's efforts to minimize their environmental impact. As a carbon-neutral business certified by Climate Neutral, Allbirds balances its emissions by funding high-impact carbon projects. By choosing the Women's Tree Breezers, you're not only investing in a stylish and comfortable pair of shoes and supporting a brand that prioritizes the planet and its future.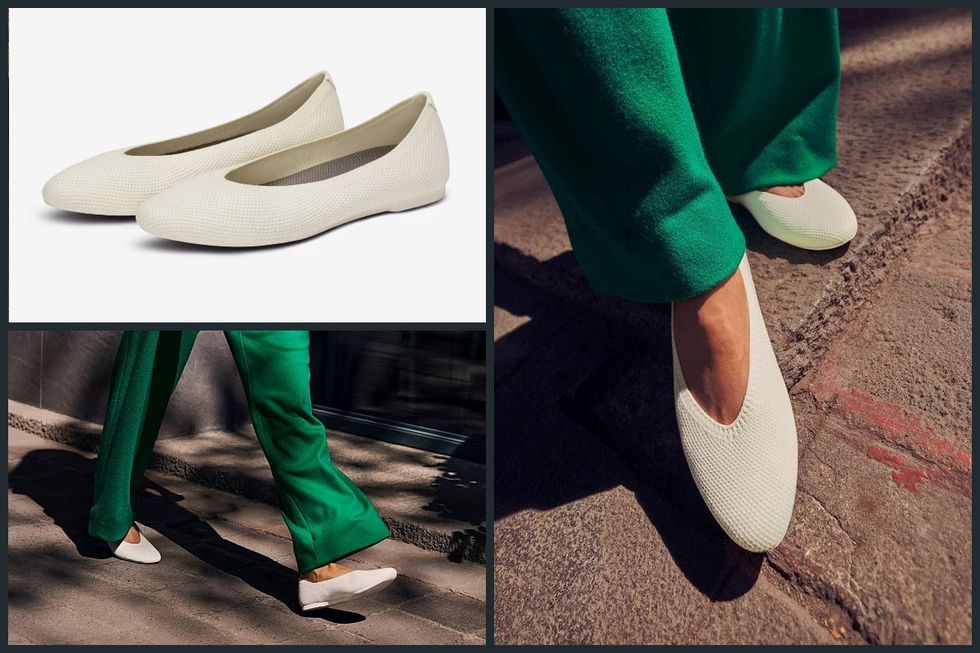 The Women's Tree Breezer Point shoes combine style and functionality, making them perfect for any occasion. The pointed-toe design adds an elevated touch to your wardrobe, while the Certified Natural Rubber outsole provides durability and support for all-day wear. These shoes are also light and easy to carry, making them ideal for travel or quick changes when you're on the go.
Style and versatility are at the forefront of the Tree Breezer Point shoes. The polished silhouette can be dressed up or down, making it perfect for transitioning from the office to drinks effortlessly. The smooth, cool eucalyptus fiber material ensures your feet stay comfortable and well-ventilated, no matter where your day takes you.
Many customer reviews rave about the comfortable fit, breathable material, and timeless design that works well with any outfit. The soft internal microsuede reinforcements at the toe and heel also contribute to the overall positive feedback, as they help maintain the shoe's shape while eliminating any rubbing or discomfort.
Our own reviewer found the Tree Breezer Points to be impressively comfortable, flexible, and lightweight, so much so that it felt like she was barefoot or in socks. The shoes seemed to move and adjust with her feet, providing an unparalleled level of comfort. She also appreciated their style, commenting that they were cute and versatile enough to complement various styles of clothing, and suggested that they would be ideal shoes for traveling due to their lightweight design.

And like the Women's Tree Breezers, the Women's Tree Breezers Point also boasts a carbon footprint of just 2.93 kg CO2e.
The Allbirds Women's Tree Breezers and Women's Tree Breezer Point shoes offer unparalleled comfort, style, and sustainability. With their innovative use of natural materials like eucalyptus fiber and commitment to reducing their carbon footprint, these shoes are the epitome of eco-friendly fashion. By choosing Allbirds, not only will your feet thank you, but you'll also be supporting a company that strives to create a positive impact on the planet. So, click here to treat yourself to a pair of these stylish and sustainable shoes while contributing to a greener future for all.