The Buddy Bed is a vet-approved dog bed designed to relieve joint pain, improve health, and reduce anxiety.
An undeniable bond forms when you first meet eyes with your four-legged friend. That wiggle of a tail, that tilt of a head - they've got you, heart and soul, at that moment. It's a relationship built on companionship and unconditional love, bound by belly rubs and fetch games. And isn't it true that when we truly love someone, their comfort becomes our priority? Shouldn't that sentiment extend to our loyal furry companions as well?
Now, consider the hours they spend sleeping, the corners they curl into, the awkward positions they somehow find comfortable. As good pet parents, we want to enhance their slumber, providing the ultimate coziness that their adorable snores deserve. Enter the Buddy Bed, a game-changing solution that redefines what comfort means for our pets. This veterinarian-approved dog bed is designed with a purpose, woven with love, and stitched with the promise of better health and reduced anxiety.

Did you know dogs sleep for about 12-14 hours a day? That's a substantial chunk of their lives spent snoozing. Quality sleep is vital for their overall well-being, impacting everything from their mood to their longevity. It aids in their growth, keeps their immune system robust, and even contributes to better behavior - because even dogs can get cranky without their beauty sleep.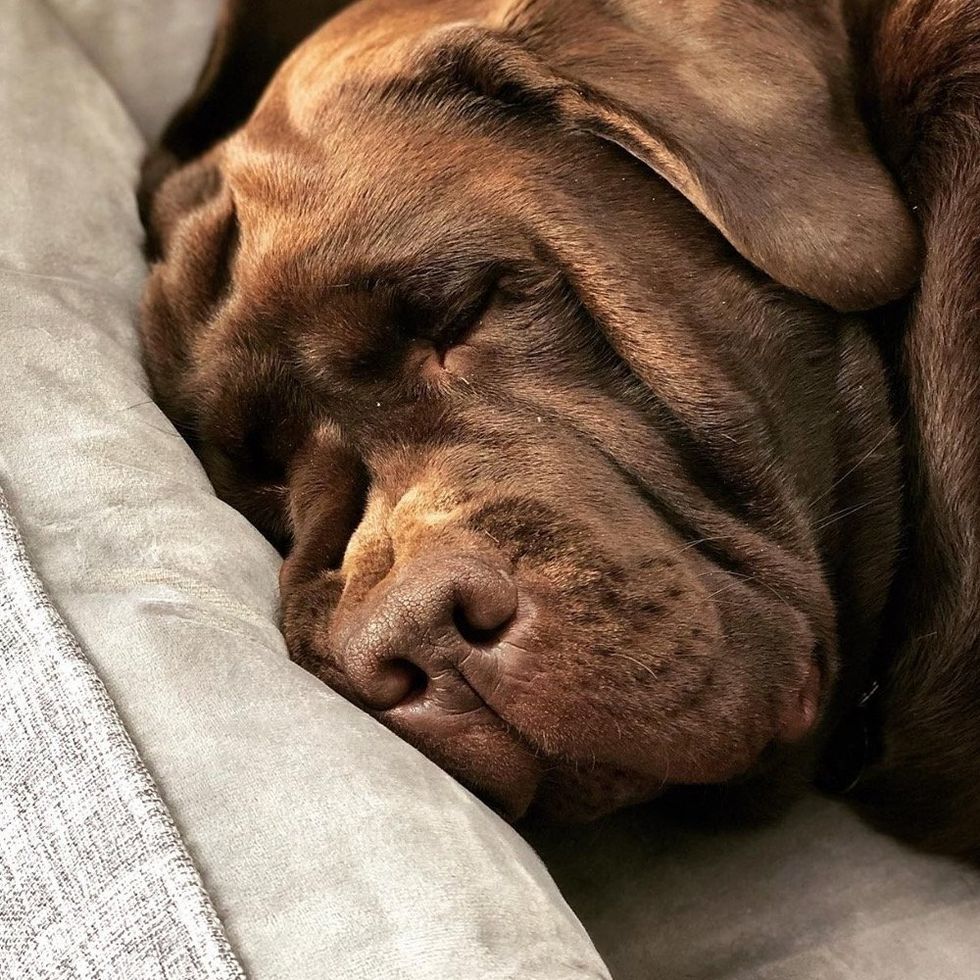 More importantly, uninterrupted, restful sleep can make a significant difference in managing a dog's stress and anxiety levels. Thus, investing in a quality bed that guarantees sound sleep for your pet isn't just a luxury; it's a necessity for optimal health and happiness.

But the world of dog beds can be a minefield, and you might find yourself replacing them more often than you'd like. Low-quality beds wear out fast, losing their cushioning in no time, essentially becoming a thin layer between your dog and the hard floor. Worse still, they provide little to no support for your dog's body, leading to discomfort and potential long-term health issues. And let's not even get started on hygiene. Unwashed dog beds can become a breeding ground for bacteria, causing a myriad of skin conditions. Plus, without the convenience of machine washability, keeping them clean can become a chore in itself.

Luckily, there's the Buddy Bed from Toby and Ace.


At the heart of Toby and Ace is a simple but profound belief: every dog, irrespective of breed, age, or ability, deserves to find comfort in their owners. Born out of a deep love for pets and a keen understanding of the human-animal bond, Toby and Ace aims to enhance the quality of life for dogs and their owners. This isn't just a company churning out products; it's a passionate team creating a world where no dog is left behind, where every tail-wagger finds the warmth and care they deserve.
Toby and Ace's ethos transcends the mere creation of pet products. Their commitment lies in the careful design and testing of goods that serve a dual purpose: not only are they functional and comforting for our pets, but they also seamlessly fit into our everyday lives. Their innovative creations result from a deep listening to the needs of our four-legged friends and their humans. And in this noble endeavor, they've carved a niche where love for pets intersects with practical, high-quality solutions.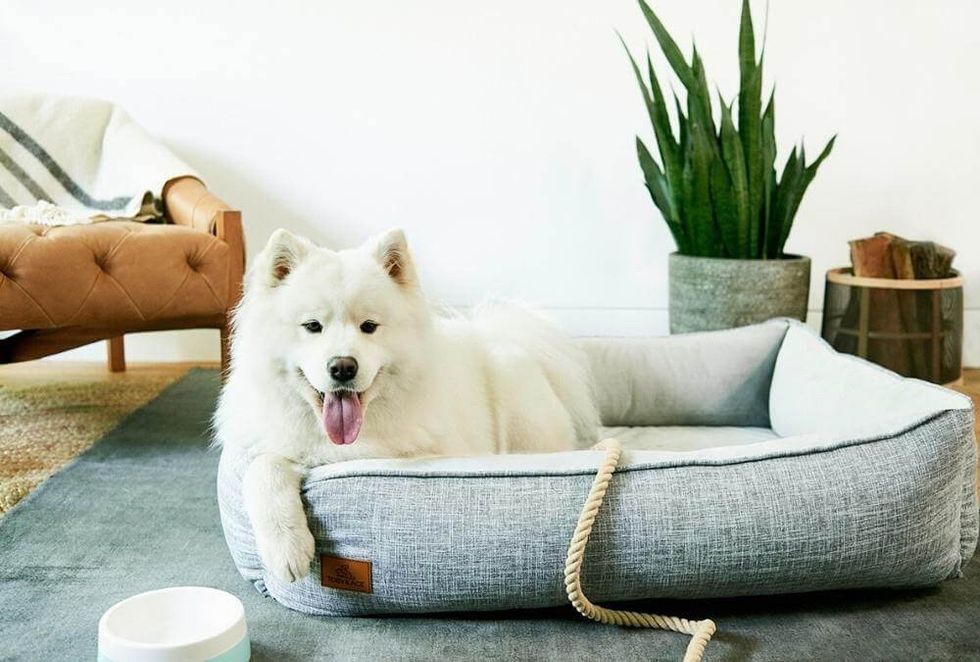 The Buddy Bed isn't your average dog bed - it's a vet-approved, carefully crafted haven for your pet. Let's start with the orthopedic memory foam. Human-grade and CertiPUR-US certified, this multilayer foam cradles your dog, providing optimal support to key pressure points. It's like giving your dog a personalized mattress that fits their body perfectly, aiding better blood circulation and reducing the stress on their spine and joints. Add to that the cooling gel technology, which helps regulate body temperature. After all, dogs, especially those with thick coats, can overheat pretty fast, and this cooling feature ensures they have a comfortable sleep environment.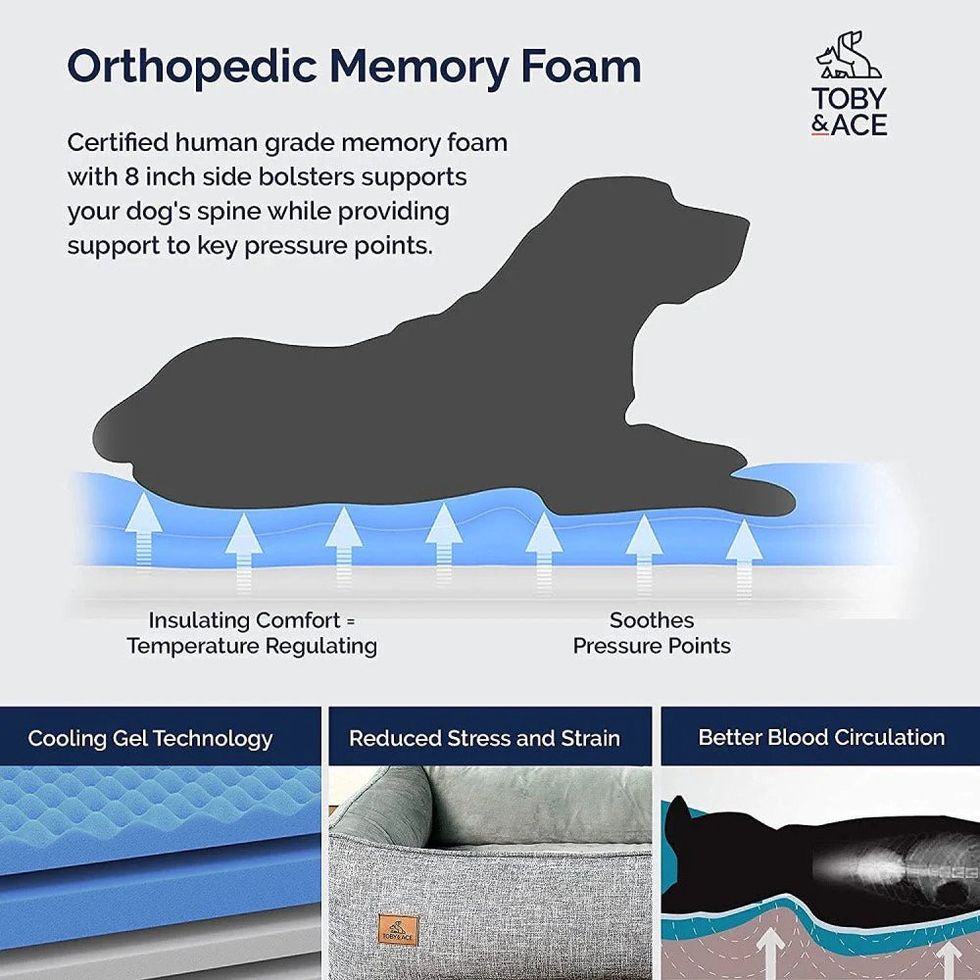 The Buddy Bed is also durable, made with 'tear-resistant' fabric that can withstand the toughest diggers and chewers. Plus, it's machine washable - goodbye messes and hello, hygiene! It's designed to be practical, easy, and comfortable for your pet. And these aren't just marketing gimmicks; these features have scientific backing.

For instance, high bolsters scientifically mimic the natural feeling of shelter to ease anxiety. The egg crate design of the bed promotes better sleep and relaxation by recreating a dog's natural den. This blend of comfort, science, and durability culminates in a product that stands tall in the dog bed market - giving your furry friend the sleep they deserve while providing you peace of mind.


The Buddy Bed isn't just a comfortable space for your pup to lay their head; it's a tool that actively contributes to their overall well-being. The orthopedic foam and the design of the bed work in tandem to reduce joint pain and promote better health. With enhanced support to the neck, back, hips, and joints, your pet is likely to experience fewer aches and pains, leading to more active and happier days. Moreover, the anxiety-relieving feature of the bed offers a safe haven for pets who may feel stressed, ensuring they're not just physically comfortable but emotionally secure as well.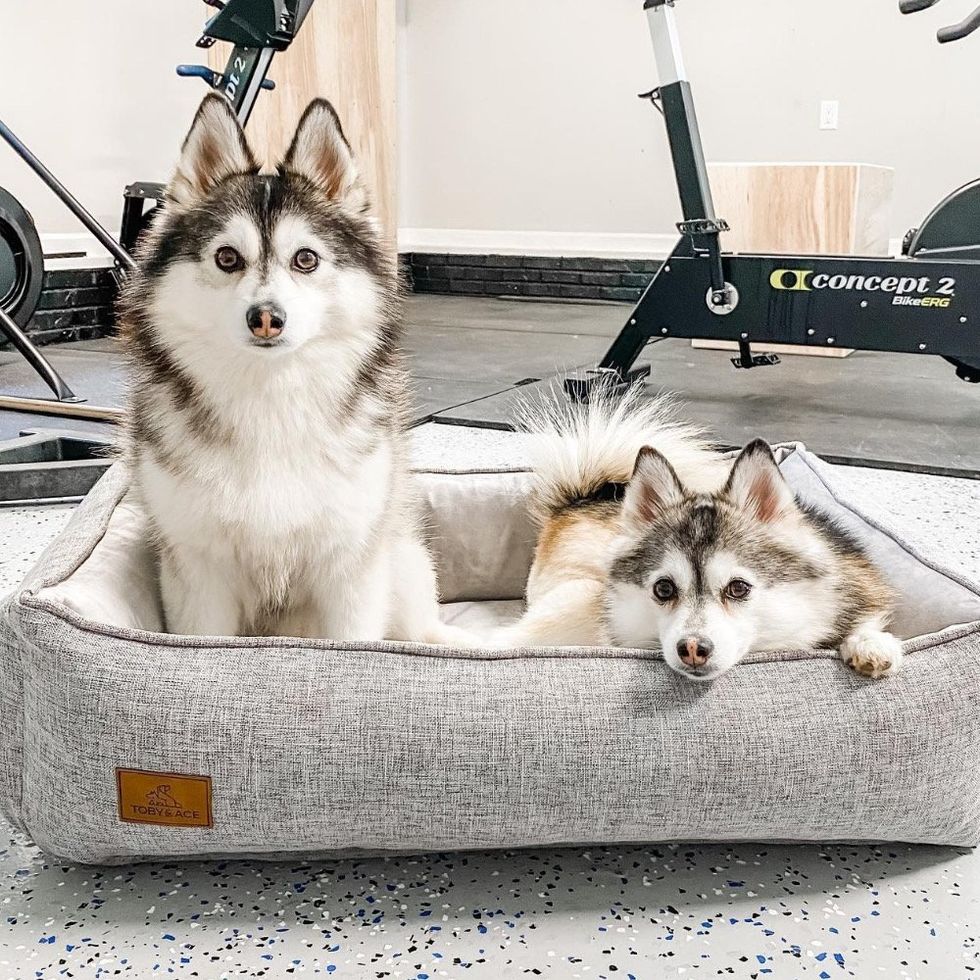 Embracing the Buddy Bed experience is as simple as making a click. With a user-friendly purchase process, Toby and Ace ensure your canine companion can enjoy the benefits of a Buddy Bed as soon as possible. The company proudly offers free shipping across the USA, so you can provide your furry friend with the best no matter where you live. Plus, they offer a risk-free, 60-day trial.
Not sure if your pet will love the bed? You have two whole months to decide, and if it's a no, they'll refund you in full. As for longevity, they've got that covered too. Each Buddy Bed has a 10-year warranty guaranteeing it will retain at least 70% of its shape, or they'll replace the foam for free. Now that's assurance worth barking about
The Buddy Bed by Toby and Ace isn't just a luxury item for your pet; it's an investment in their health and happiness. With features like orthopedic foam, cooling gel technology, and the promise of durability, this vet-approved bed is designed to tackle common dog issues like joint pain and anxiety.
Isn't it time we gave our furry friends the comfort they provide us every day? Think about your pup's wagging tail, happy yelps, and those adorable eyes looking up at you. Don't they deserve the best? Click here to order the Buddy Bed for your pet today – because man's best friend deserves the best night's sleep.