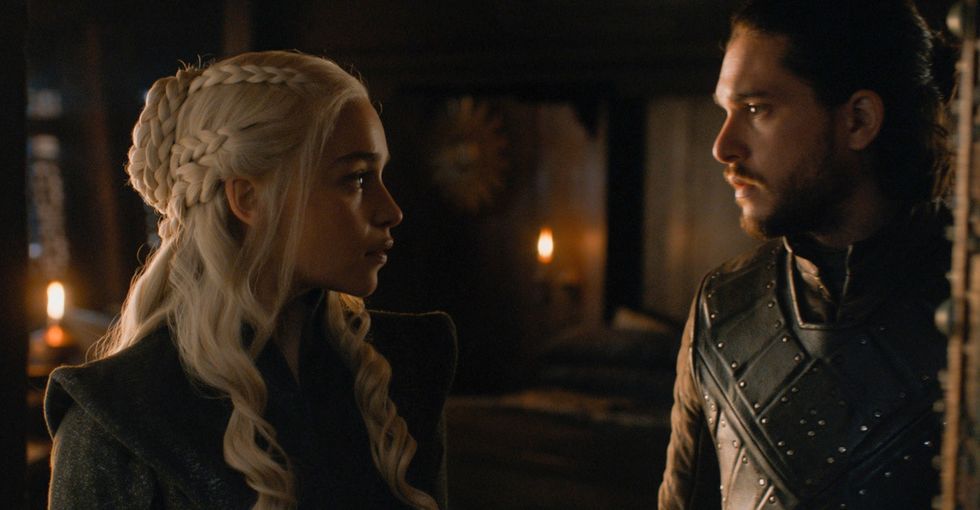 Welcome to "A Song of Nice and Fire" Upworthy's weekly series recapping one of the most brutal shows on TV. Since brutality is not really in our wheelhouse, Eric March has taken it upon himself to dig deep, twist and turn, and squint really hard to see if he can find the light of kindness in all the darkness. He may not always succeed, but by gosh if he won't try his best.
Here's what he found on this week's "Game of Thrones."
---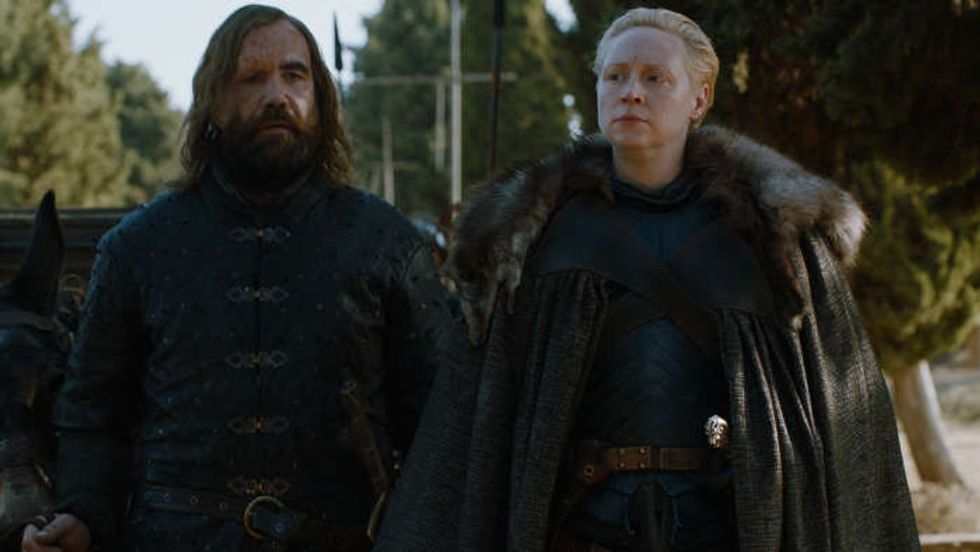 Welp. Image via HBO.
All nice things must end. True to form, this season of "Game of Thrones" concluded as all seasons must — with kindness, empathy, and respect.
Also, one hilariously brutal murder. But that's not why we're here!
Let's get to it.
1. The King's Landing grounds crew does a great job installing the chuppahs for the big meeting.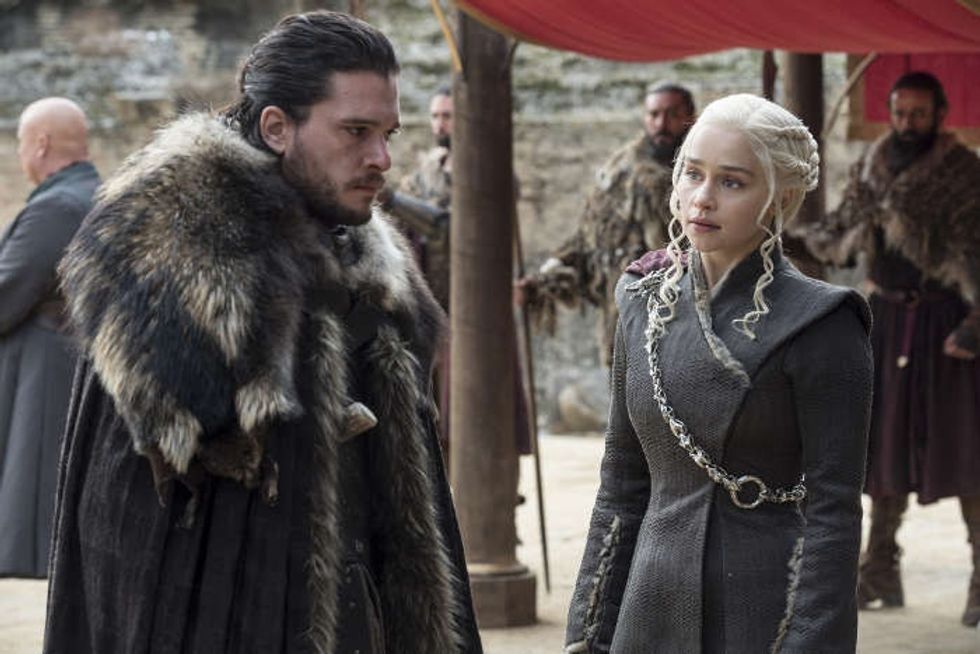 Image via HBO.
Obviously peeved by the current state of the immigration debate, Viserion provides a real-life simulation of what people from China to Berlin to El Paso have known for years: A wall might intimidate some, but if someone is determined enough to get to the other side, they will — whether by scaling it, flying over it, or with knocking it down with magical fire-ice breath.
Of course, immigrants are people seeking a better life for themselves and their families and the white walkers are ruthless godlike monsters who want to see all Westerosi life extinguished, but hey, it's complicated. Thanks to Viserion for urging us to start a conversation.
We might have to wait two freaking years 'til next season after all.
Random Acts of Niceness
Everybody respects Brienne! Even the people (cf. the Hound) she's tried to kill respect her. At least we've got that.
Some comedy club in King's Landing clearly gave Euron some time at an open mic to work on his material. It's still not really there, but with practice, who knows?
George R.R. Martin does British history nerds a solid by setting up a pretty clear parallel between Jon and Dany's quest to take back the Iron Throne and the Glorious Revolution of 1689. See, it's all about Aegons and Williams. If the first Aegon Targaryen — Aegon the Conqueror — is William the Conqueror, who sailed from Normandy to become King of England in 1066, then Aegon/Jon has gotta be William of Orange who, along with his Queen Mary, invaded Britain from the Netherlands and initiated some democratic reforms, passing a Bill of Rights that greatly curtailed the Crown's power! Obviously, that's what he's going for, right? It's not just me, right? Hello? Anyone still there?
That's a wrap, folks! See you next season when, presumably, Tormund and Beric totally survived that fall, Jon and Dany learn that genetic sexual attraction makes their union completely healthy and normal, and the Night King learns that offering free ice dragon rides to local kids can be an invaluable tool of soft power.