Health
Why do ASMR videos give some people satisfying 'tingles' while driving others bananas?
Do these sounds soothe or annoy you?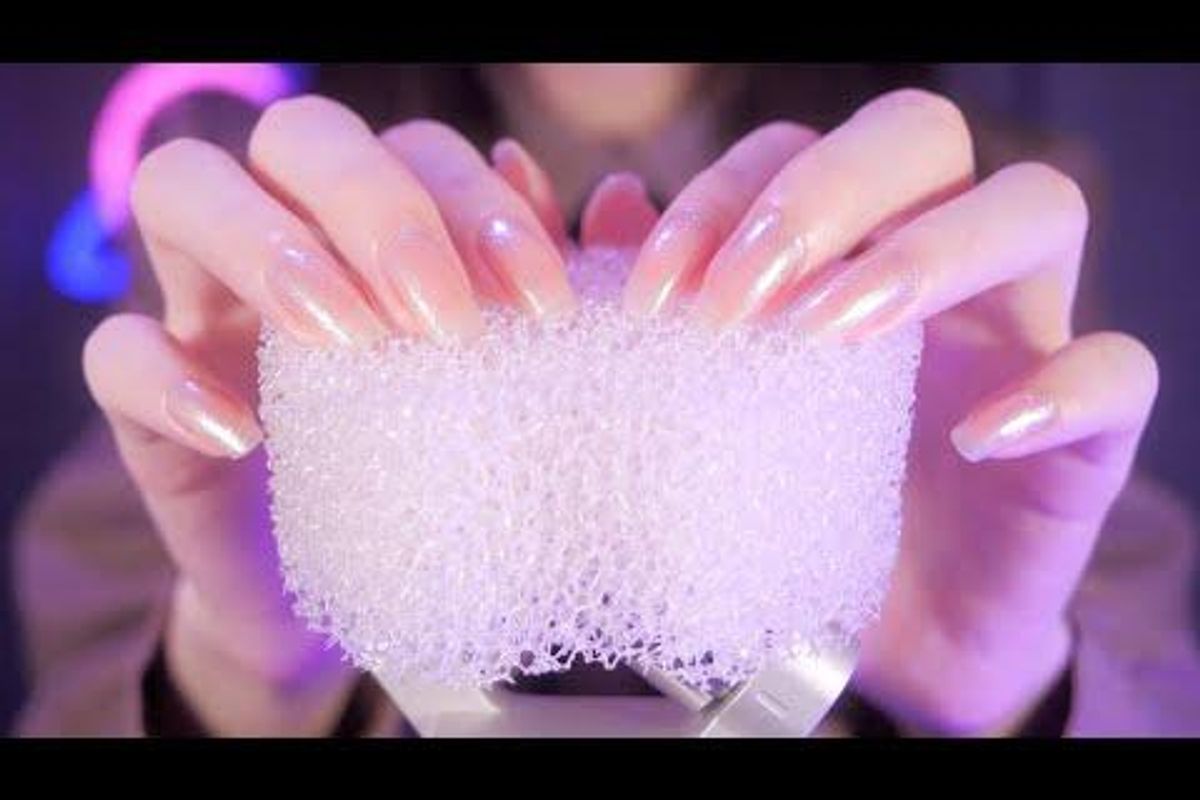 I'd never heard of ASMR when my kids started talking about how "satisfying" ASMR videos were. They had shared other "satisfying" videos with me, such as machinery making precise movements , Play-Doh being squished through holes, and more. I understood what they found appealing about them and I figured ASMR videos would be similar.
They weren't.
For those who are unfamiliar with it, ASMR stands for autonomous sensory meridian response , which refers to the deep relaxation and tingling sensation some people experience from certain triggers, such as sounds. The sounds we're talking about, however, are not the soothing music or birds chirping or ocean waves one might normally associate with relaxation . They're things like hair brushing, scraping fingernails on a plastic water bottle and mouth crackles, all amplified with a powerful microphone.
---
Yes, mouth crackles . As in the popping sound people's saliva makes in the corners of their mouths when they talk. (The mouth sounds usually accompany someone whispering—another ASMR favorite.)
Intentional ASMR videos highlight these sounds and people either love it (because it gives them the tingles) or they don't (because it's annoying).
This whispering ASMR video has 24 million views and offers a glimpse of what I'm talking about:
The past decade has seen ASMR videos grow in popularity to the point where Reese's made an hour-long film featuring five ASMR stars who whisper into microphones while unwrapping Reese's candy wrappers.
This YouTube video is three hours straight of nonvocal ASMR sounds made primarily with a woman's fingernails gently scraping across various different textured surfaces, and it has 37 million views:
People who experience ASMR prefer different triggers, and it might take some experimenting to see what works—if it does at all. It seems that people either get ASMR or they don't. My children do, but I don't. I actually find these videos vaguely irritating.
Why is that? What makes some people have a positive, soothing reaction to ASMR videos while others get annoyed by them?
One answer may lie in our baseline mental states. A study from 2022 suggests that people who experience ASMR tingles tend to be higher in neuroticism, which means being more likely to experience negative emotional states such as anxiety. Notably, ASMR appeared to reduce anxiety in those people, whereas the people who didn't get the tingles showed no difference in their anxiety before and after watching the videos.
Joanna Greer, Ph.D., a senior lecturer of psychology at Northumbria University who co-authored the study, told Verywell Health that the study's findings can encourage further research into how ASMR can help reduce anxiety.
And anecdotally, the people-more-prone-to-anxiety-tend-to-get-ASMR idea is reflected accurately in my and my kids' case, as my kids are much more anxiety-prone than I am.
Neuroticism isn't the only personality trait associated with experiencing ASMR. University of Winnipeg professor of psychology Stephen Smith has studied ASMR and personalities . He told CNN that people who get the tingly response tend to score high in the "openness to experience" trait as well as neuroticism, while scoring lower in conscientiousness, extraversion and agreeableness.
"I think they're more receptive to specific types of physical, auditory and visual experiences than the rest of us," Smith said .
ASMR isn't purely triggered by the videos shown and described here, either. The response is something most of us have experienced at one point or another, whether it's from someone brushing our hair or making slow movements or simply giving us personal attention. But the videos that have taken over YouTube are designed to tap straight into the phenomenon with specific sounds.
Whether it actually works is an individual question. In people I've casually polled, responses to ASMR videos seem to be fairly split—some find them "satisfying," some find them annoying. But the people who respond to ASMR sounds share that they reduce their anxiety and create a sense of calm in them. In an increasingly anxious world, the more ways we can find to soothe people's minds, the better. Whatever floats your boat.
Even if it does involve loudly breaking saliva bubbles.