Inclusivity
Teacher told she can't display Pride decorations in her classroom finds the perfect solution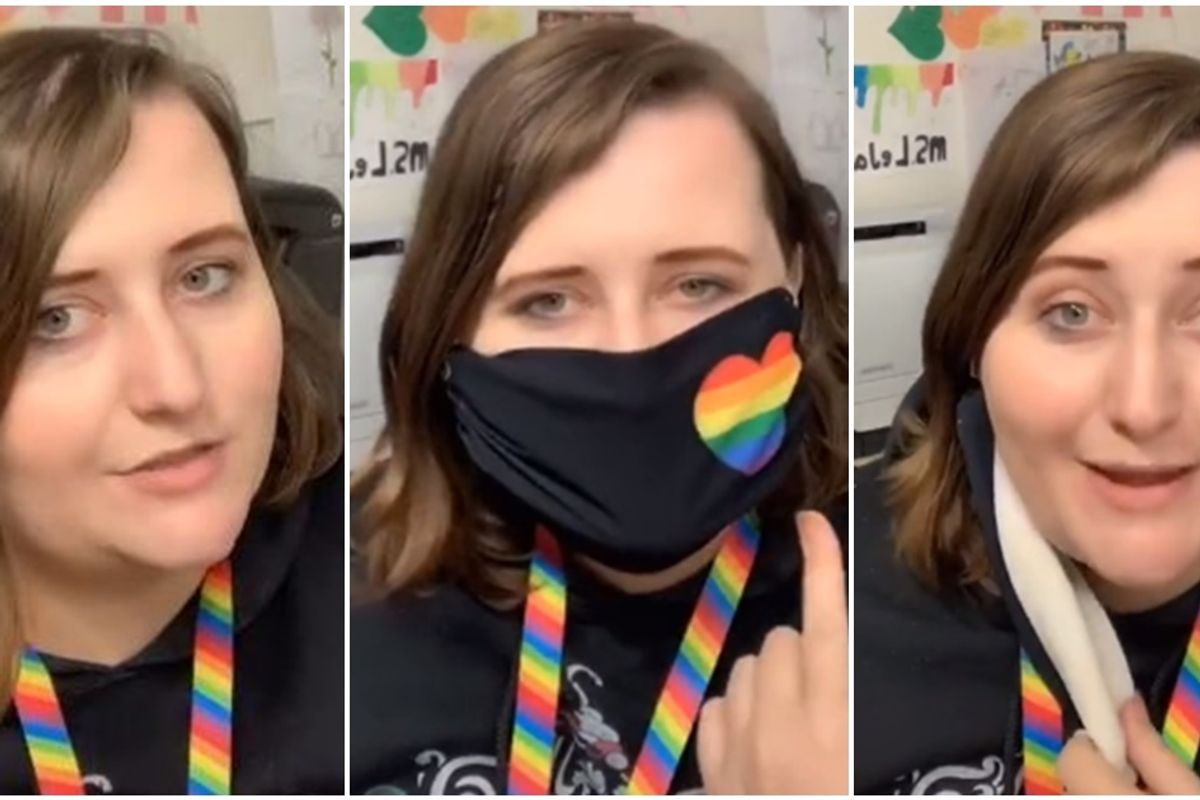 via msleja / TikTok
In 2019, the Washoe County School District in Reno, Nevada instituted a policy that forbids teachers from participating in "partisan political activities" during school hours. The policy states that "any signage that is displayed on District property that is, or becomes, political in nature must be removed or covered."

The new policy is based on the U.S. Supreme Court's 2018 Janus decision that limits public employees' First Amendment protections for speech while performing their official duties.
This new policy caused a bit of confusion with Jennifer Leja, a 7th and 8th-grade teacher in the district. She wondered if, as a bisexual woman, the new policy forbids her from discussing her sexuality.
---
Same-sex marriage is legal now in the U.S., so is expressing support for the LGBT community still a political issue?
The issue was even more important for Leja because of her students. As the only openly LGBT teacher in the school, students often come to her to discuss issues they're having with their sexuality.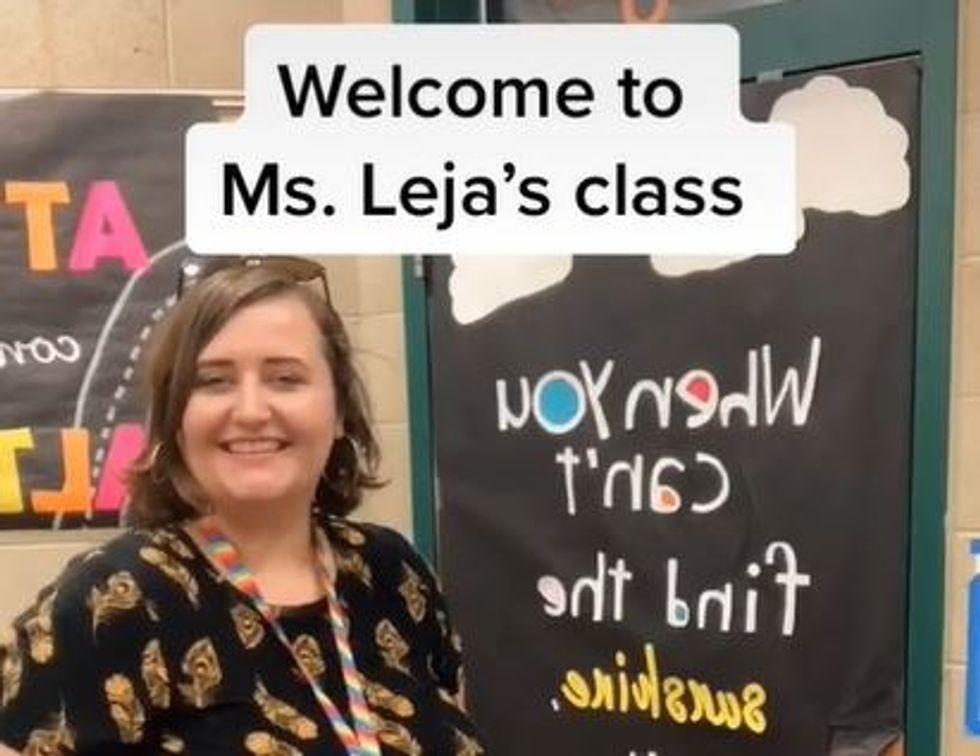 via msleja / TikTok
"I usually have a flock of 7th and 8th graders who are trying to learn who they are and how they identify, and they come towards me," she told Buzzfeed.

Leja reached out to Trustee Andrew Caudill to see if the new policy included LGBT issues. Specifically, could she display rainbow decorations or mention that she has a girlfriend in the classroom?
"The courts have held LGBTQ+ issues to be political speech and thus, the rainbow flag [is considered] to be political speech, so it cannot be expressed through clothing and other means, such as displaying a flag in your class," Caudill told her in an email released to Buzzfeed News.
He also said that she is able to talk about her relationship.
"I want to be abundantly clear, the policy does not require staff to hide their own sexuality," Caudill told Buzzfeed News.
"Teachers can let students know their sexuality, or mention their significant others, if they wish, regardless of sexuality," he continued. "The policy does not impact who a teacher is, it only impacts the advocacy for a specific political position."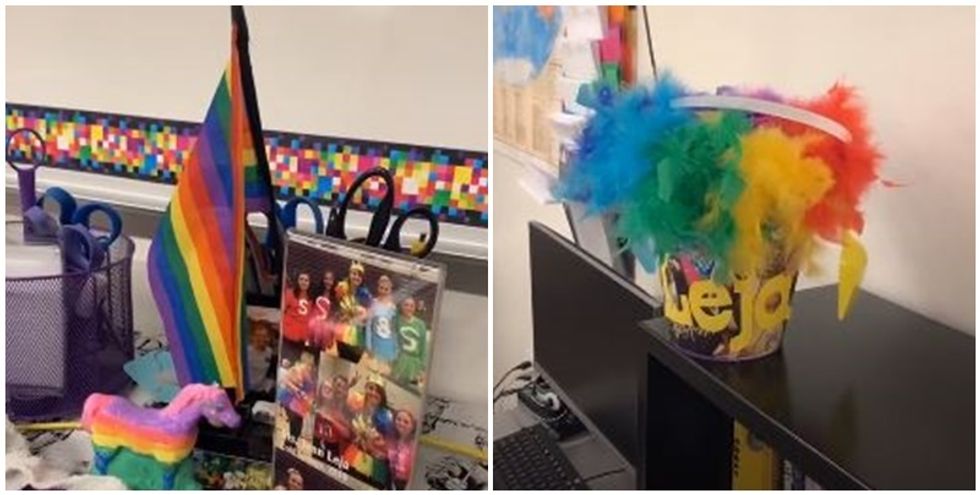 via msleja / TikTok
Leja pushed back against the ruling because, as a member of the LGBT community, the flag represents her identity.

"The issue that I have with it is, I don't think my existence and my identity is a political issue," she said. "I think that being able to have a rainbow flag is as much a part of my identity as anything else."
"It's important for me because I feel like there are students who spend their lives in the closet and especially in middle school; that is when students are starting to figure out where they are," she said. "They go through that time period where they don't know who they are or what they like."
She has also received numerous rainbow-colored and Pride-themed gifts from her students that she displays in her classroom.
"It started off in my first year of teaching with just a rainbow flag; pretty much all of the rainbows added since then have been students giving me rainbow gifts," she said.
So, Leja has found her own way around the new district policy. Instead of displaying rainbow-themed decorations in her class room as support for the LGBT community, she'll continue to do so because she just "really likes rainbows."
"No politics in Ms. Leja's classroom, she just really likes rainbows," she said in a tongue-in-cheek TikTok video. "Rainbows aren't political, not it all, rainbows are just colorful and fun."
Let's be honest, rainbows can't be political. If they are, then so are depictions of the sun, rain, and any other natural phenomena.
To go a step further, if natural phenomena aren't inherently political, then why are expressions of support for the LGBT community? As science clearly shows, being gay is one of the most natural things that can be.