popular
This tuition giveaway program is giving students the chance to achieve greatness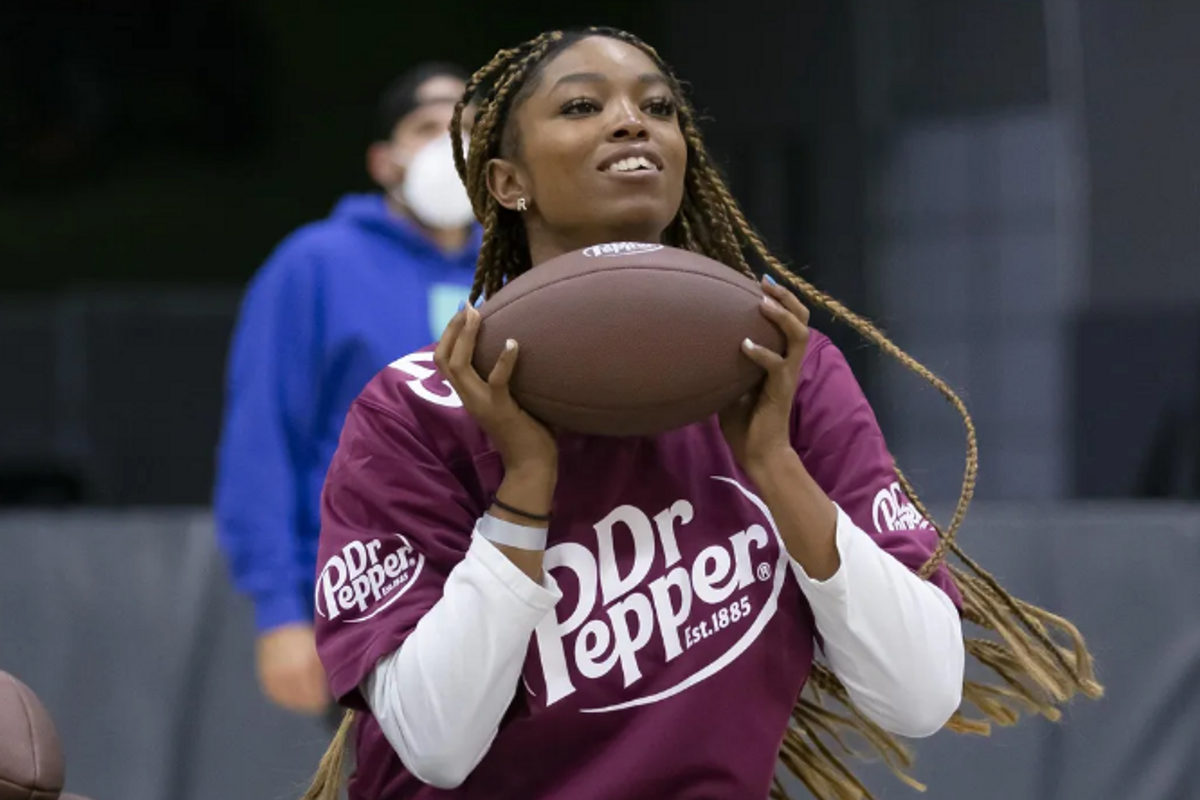 True
2020 has been a challenging year for sports, but an arguably more challenging year for students pursuing higher education. Pandemic or not, getting into college is a lofty goal for many people due to a broad spectrum of limiting circumstances. Some are up against greater obstacles than others and could benefit from an extra boost.

Single mother and full-time nursing student from Fairburn, Georgia, Chemari Reeves, is a prime example. Her dream is to become a neonatal nurse, but that dream seemed out of reach financially because it requires more schooling.
Chemari Reeves. All photos courtesy of Dr Pepper
So Chemari applied to Dr Pepper's Tuition Giveaway Program, using that goal as her inspiration. The giveaway program has been around for 12 years, but this year, Dr Pepper decided to double their tuition offering to $2 million, the largest offering in the program's history. It is being awarded to deserving students throughout the 2020/21 college football season.
The program accepted video submissions at DrPepperTuition.com through October 18, 2020. Applicants were encouraged to explain how the tuition would be instrumental in their lives to help them achieve their goals.
"Soon after my son's birth, both my son and I experienced serious complications," Chemari said in her video submission. The medical care they received made her want to be that "beacon of hope and light for someone else."
Chemari's moving story led to her being named one of six finalists who competed for tuition dollars up to $125,000 in a head to head Throw Competition hosted at Dude Perfect headquarters in Frisco, Texas.