More
'We need to understand that having good intentions is not enough.'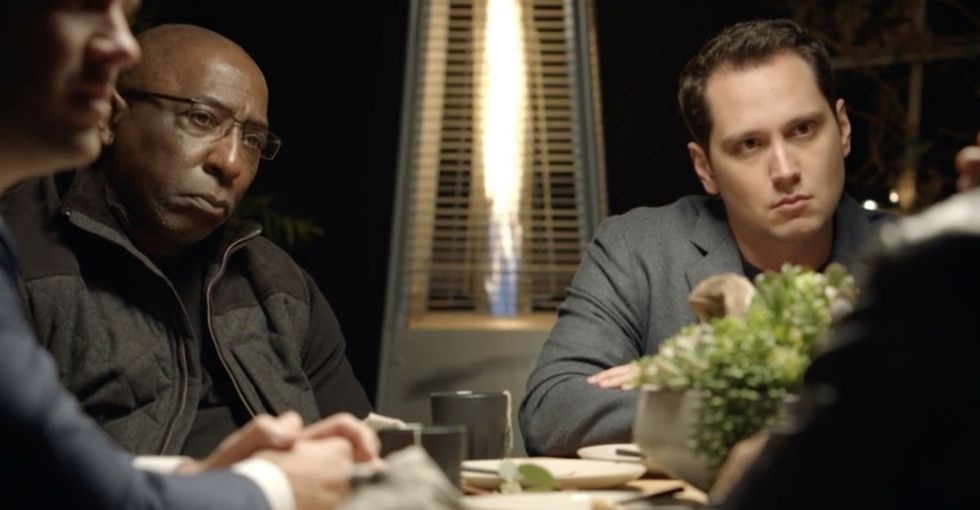 Warning: The video and article below discusses sexual violence and rape.

There's a new men's talk show called "Man Enough" that just devoted an entire gut-wrenching episode to the #MeToo movement and sexual assault.

The guys who participated in the episode's roundtable — Justin Baldoni, Matt McGorry, Lewis Howes, Jamey Heath, Tony Porter, and Scooter Braun — opened up about their own shortcomings and experiences with sexual abuse and how, exactly, men can be part of the solution.

It's worth a watch, for men especially. Here's the full episode (story continues below):






Man Enough Episode 4 - #MeToo

How can we learn from #MeToo to shape the next generation of men?Join the conversation with Justin Baldoni, Matt McGorry, Jamey Heath, Lewis Howes, Scooter Braun, Tony Porter, Karen Alston, Alma Gonzalez and Yazmin Monet Watkins.Stay tuned after the episode for a special message from our partner, Child Safety Pledge.#ManEnough #Harrys #ChildSafetyPledge

---

Posted by We Are Man Enough on Tuesday, July 24, 2018
McGorry, who stars in ABC's "How to Get Away With Murder," chatted with me about the episode, which he helped produce alongside Baldoni. (Baldoni's company, Wayfarer Entertainment, launched "Man Enough" in 2017.)
(This interview has been edited and condensed for clarity.)
"Man Enough" is such an important and terrific show! What was it like personally being a part of the episode on sexual abuse and #MeToo?
Thank you so much. The support means a great deal and I am truly honored to be a part of this show, both on-camera and as a producer. This episode in particular is of great importance. It is one of the pieces of work that I am proudest to have been a part of in my career.
We are at a fork in the road: We can either pat ourselves on the back for clearing the extremely low bar of not being an abuser, or we can take on the challenge of understanding that we have a responsibility to actively be a part of the solution.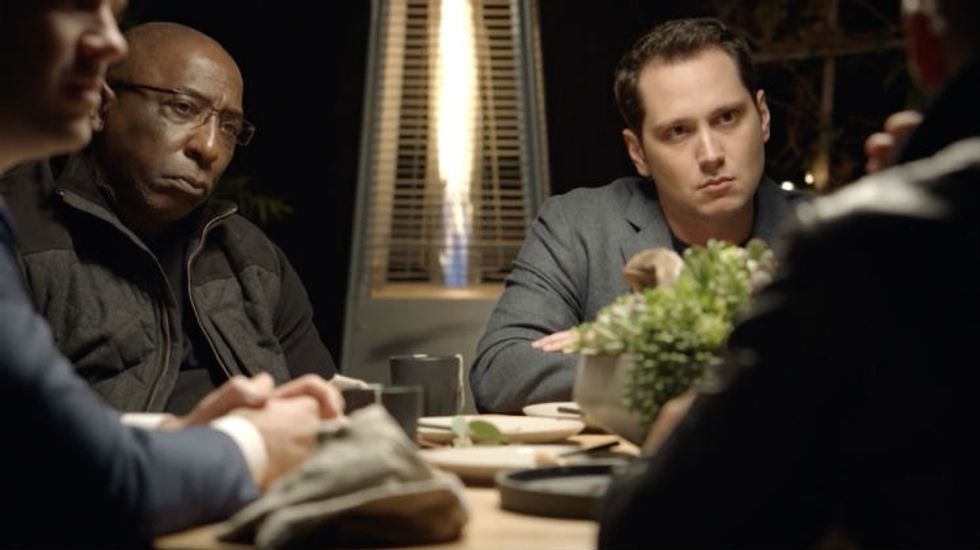 Porter and McGorry participate in the roundtable on #MeToo and sexual abuse on "Man Enough." Image via Wayfarer Entertainment.
You're a big reader. Any good books written by women that you would recommend for men to pick up if they're new to understanding allyship?
Absolutely. Without realizing it, we men watch TV or film, read books, and consume culture that is predominantly created by men. Because of the nature of structural sexism, women — and especially women of color because of the added layer of racism — get less opportunities than male creators do, and so we become used to seeing everything through a male and white lens. And this is an integral part of our socialization as people.
There is so much brilliance in marginalized voices that so often gets ignored by those of us with privilege. A question that I have been asking the other men and white people in my life more and more is, "When was the last time you read a book by a woman? How about a woman of color?"
We are trained to think that books about feminism are for women and that books about race are for people of color. But it is actually men and/or white folks who have the most to learn on these topics, and I truly believe that we cannot reach our fullest potential without consciously and consistently including these perspectives into our lives.
Some of the books by women that have been impactful to me include "The Will To Change: Men, Masculinity, and Love" by bell hooks, "Sex Object: A Memoir" by Jessica Valenti, "Women, Race & Class" by Angela Y. Davis, "The Mother of All Questions" by Rebecca Solnit, and "Bad Feminist" by Roxane Gay.
Understanding the role that men play in ending violence against women and girls is important as well. In addition to the ones listed above, the following are books by men about how we are socialized and our role in ending sexism: "Men's Work: How to Stop the Violence That Tears Our Lives Apart" by Paul Kivel, "Breaking out of the Man Box: The Next Generation of Manhood" by Tony Porter, and "Angry White Men: American Masculinity at the End of an Era" by Michael Kimmel.
"I wholeheartedly believe in the ability of conversation to shift culture and create change."
What are your hopes for this episode of "Man Enough," in regards to what men take away from it?
My hope for men watching this episode is that they feel moved and inspired to become a part of the solution; to see themselves reflected in the guests of the show, as well-intentioned men who want to be better; and to come away with ways of really starting to notice and examine all of the things we don't even realize are invisible to us, but that form the basis of a society where women and girls are abused at epidemic rates.
I wholeheartedly believe in the ability of conversation to shift culture and create change. And I hope that men will share it with the boys and other men in their lives to create more of those conversations.
When I began this journey four years ago, I thought that it was something I was doing for other people. What I didn't realize was the transformative power that it would have over my own life. And it is my deepest hope that men realize that our own humanity is on the line here as well.