Joy
Making friends as an adult is hard. These five tips from an expert can help.
Friendships never stop being important.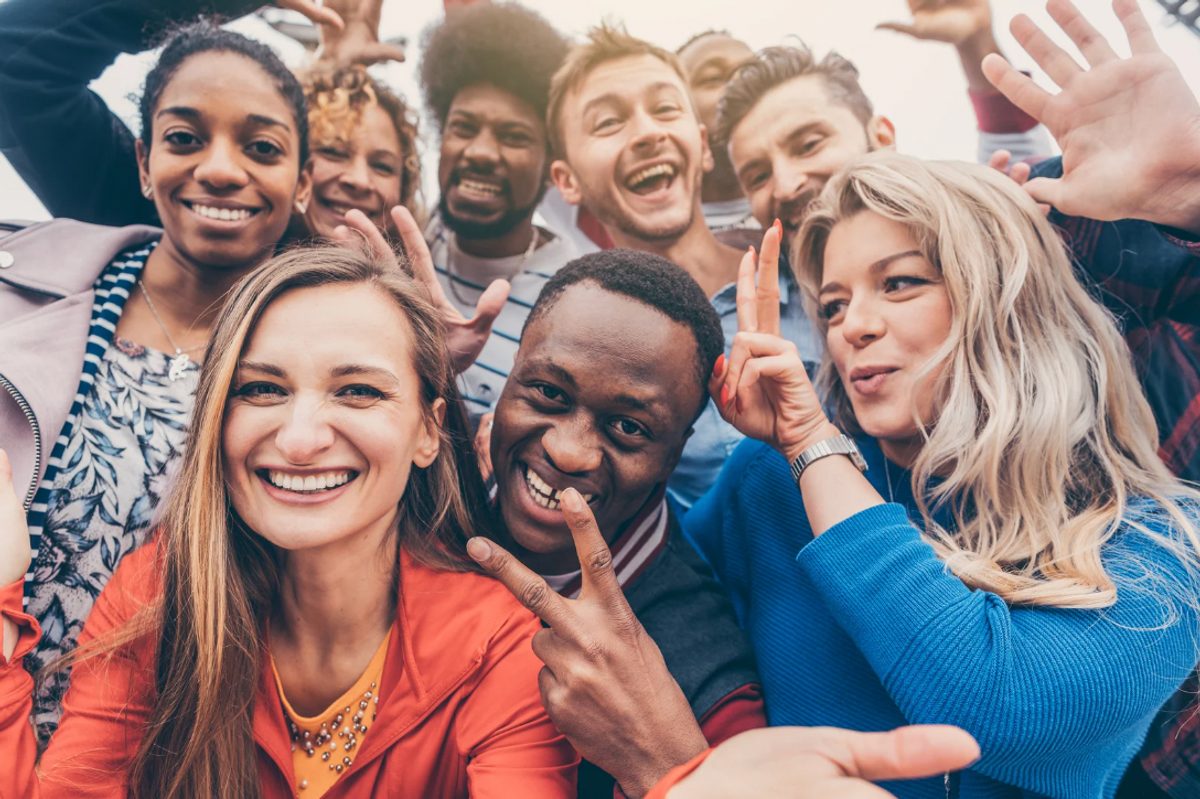 Canva
Making friends as an adult is definitely not like making friends as a kid.

Remember how easy it was to make a new friend when you were young? Five minutes sharing a slide and suddenly you're bonded for life.
But as we grow older, making friends can become much harder. So hard, in fact, that some people equate having a large group of close friends to a miracle.
---
Friendships are an important part of life at any age.
Most everyone wants and needs friends, and research shows that friendships can have a huge effect on our physical and mental health. There's not much we can do about friendships that diminish and change as we age — people move, start families and new careers, and shift to new social circles — but it's important to keep forming meaningful, long-lasting connections with people throughout life, whether you're 25 or 80.
\u201cNobody talks about Jesus' miracle of having 12 close friends in his 30s\u201d

— LEGO Joseph Smith (@LEGO Joseph Smith) 1521411752
It's something that affects us all.
"Making friends is hard for everyone," says Ellen Hendriksen, clinical psychologist and author of "How to Be Yourself," a guide on learning to tame social anxiety. "It's not just you." But knowing you're not alone isn't going to get you the friend circle you want.
Here are five tips to getting into the mindset of making friends — and then going out and doing it.
1. Relax (aka the hardest step).
In college, my abnormal psychology professor told us about a guy who wanted to make friends — five friends (because we all seem have an arbitrary number of pals we think is appropriate). He went to a party and met five people he liked and got their numbers. This guy was so excited that he started calling his new friends immediately, asking them to do things and inviting them for coffee nearly every day.
Of course, his overexcitement became clingy, his new acquaintances suddenly started making excuses, and he ended up being a negative example for a group of undergrads learning about problems in human behavior.
"You can't make friends like a poacher," Hendriksen says. "Focus on being open and curious and thoughtful. Ask questions, listen when others respond, be friendly, and when you slowly inch into the mix, be intentional."
Allow yourself to be in the moment and ask questions that come up naturally. If someone says they're having a hard week at work, ask them about it. If someone tells you they've recently been on a trip, commit to asking something more than just "how was it?" Be interested.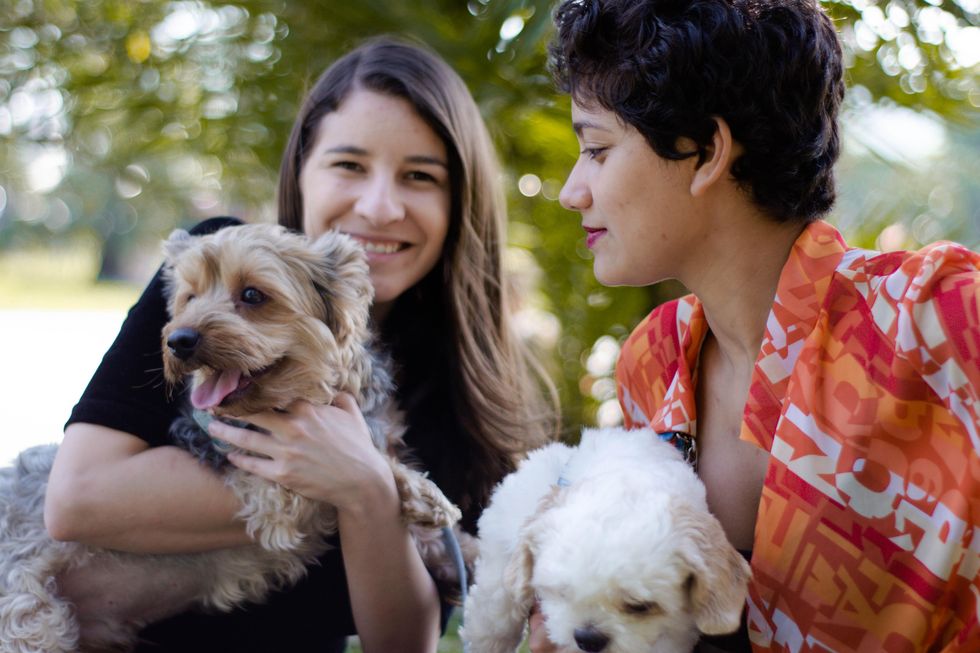 Make friends through shared interests like a dog park.
Photo by
Carol Magalhães
on
Unsplash
2. Repetition is key.
Most articles about how to make friends suggest that people find a hobby, join a group, or volunteer. But Hendriksen says that's not a fail-safe solution.
Ultimately, it's not the activity that matters — although it should be something you enjoy — it's the fact that you're finding a place where other people can get to know you over time. In fact, since more and more research shows that making friends takes longer than previously thought, it's important to give it some time; Hendriksen suggests giving it a season.
You don't have to join an official group or club. Hendriksen once turned an acquaintance into a good friend when the two bonded over their mission to try every Mexican restaurant in Cambridge, Massachusetts. The key is to engage in something that allows you to get to know other people and lets them to get to know you.
"You can go to the same dog park every morning," Hendriksen says. "You can join an Ultimate Frisbee team. You can walk your kids to the bus stop every day and chat with the other parents. Or you can start something with repetition. Have a weekly viewing party for your favorite TV show, start a writer's group, start a new mom's playgroup or a boozy book club."
Really, whatever works for you as long as other people are involved.
3. Disclose, but don't confess.

Imagine you're meeting someone for the first time. You ask them how they're doing, and they say "fine." There's not much to work with because the other person hasn't disclosed anything. What else is there to say?
Now imagine a different person. You ask them how they're doing and their response is one of sheer distress: "Nothing is going right in my life. Parking was hell, my job kills me, and I'm still not over my ex." I imagine your response to this diatribe wouldn't be particularly positive.
And why should it be? These are things you'd tell to a very close friend, not just someone you've met at your new book club.
This doesn't mean we can never say anything negative — after all, we all have bad days. But your goal is to keep the connection on even footing. Sharing a little bit about yourself is fine, but the goal is to lead to further conversation rather than a deep emotional connection right off the bat.
Why doesn't confession work? Because it's too much, too soon. The goal of confession can be to foster a sense of kinship, but when that strong emotional connection has new acquaintances wondering whether you're looking for a friend or a therapist, the relationship is already off balance. You can get closer, but give it time first.
"Don't let them see all of the mess right away," Hendriksen says, "but let them see a little peek at the mess. What do you do? How do you spend your time? What do you think about? What are you like? Where are you from? What's your story?"
She notes that disclosing things about yourself may feel weird and even "selfish" at first, but it's just because you're not used to it. Keep trying.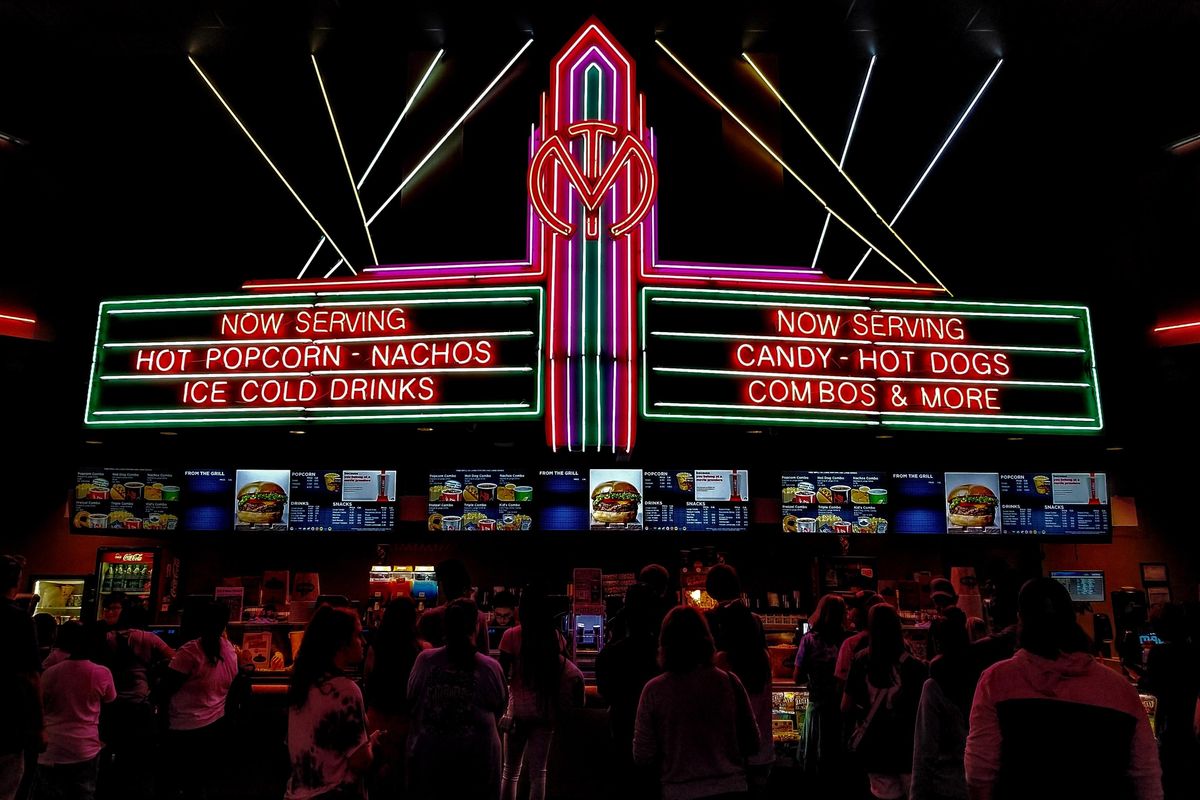 Suggesting a specific activity is better than 'let's hang out sometime.'
Photo by
Simon Ray
on
Unsplash
4. Don't fear the follow-through.
All of this meeting new people and sharing interests is leading somewhere, right? You also want to make more lasting connections with some of your new acquaintances.
To do that, you must initiate a plan and then follow through.
Sometimes, you'll be lucky and someone will ask you to do something first. But most people are a little bit terrified about stepping outside their comfort zone. And that means making the plans and following through can be tricky — for everyone.
The key is to be specific. "Do you want to hang out sometime?" seems like a nice, safe question that gets to whether someone wants to spend more time together, but it doesn't work. Even if the person says yes, you have no concrete timeline in place. You've thrown the ball into their court and are now at the whim of their schedule.
"Do you want to go see a movie on Saturday?" for instance, or "do you want to take a hike with me on Sunday?" are both great options to feel out if someone's interested in a specific activity on a specific day. If they say yes, then you're good to go.
If they say no? Well, they might come up with an alternative activity.
5. Allow yourself to be anxious. And then go for it anyway.

We've all been there: Someone invites you to an event, and you get excited, but when the day of the event comes, you'd rather be doing anything else. After all, comfort zones are ... well, comfortable.
Although the urge to cancel may be strong, recognizing that these feelings are normal is the first step to overcoming them.
Your brain, Hendriksen says, comes up with worst-case scenarios — What if you say something foolish? What if the other person is only doing it to be nice? What if you have nothing in common? — to keep you safe. "But really, it's a false alarm."
Remember when you were terrified about that presentation in class or that important meeting you were leading at work? Did it end up going OK, even if it was hard? Then why shouldn't this? After all, if you don't try, you'll never be ready.
Though most of us would rather, as Hendriksen says, cocoon ourselves away and hope that we'll emerge as beautiful social butterflies, the truth is that experience is the only way we can get there. So keep moving forward. You just have to take the first step.
This article originally appeared on 07.05.18