Education
Tennessee is leading the way on addressing the teacher shortage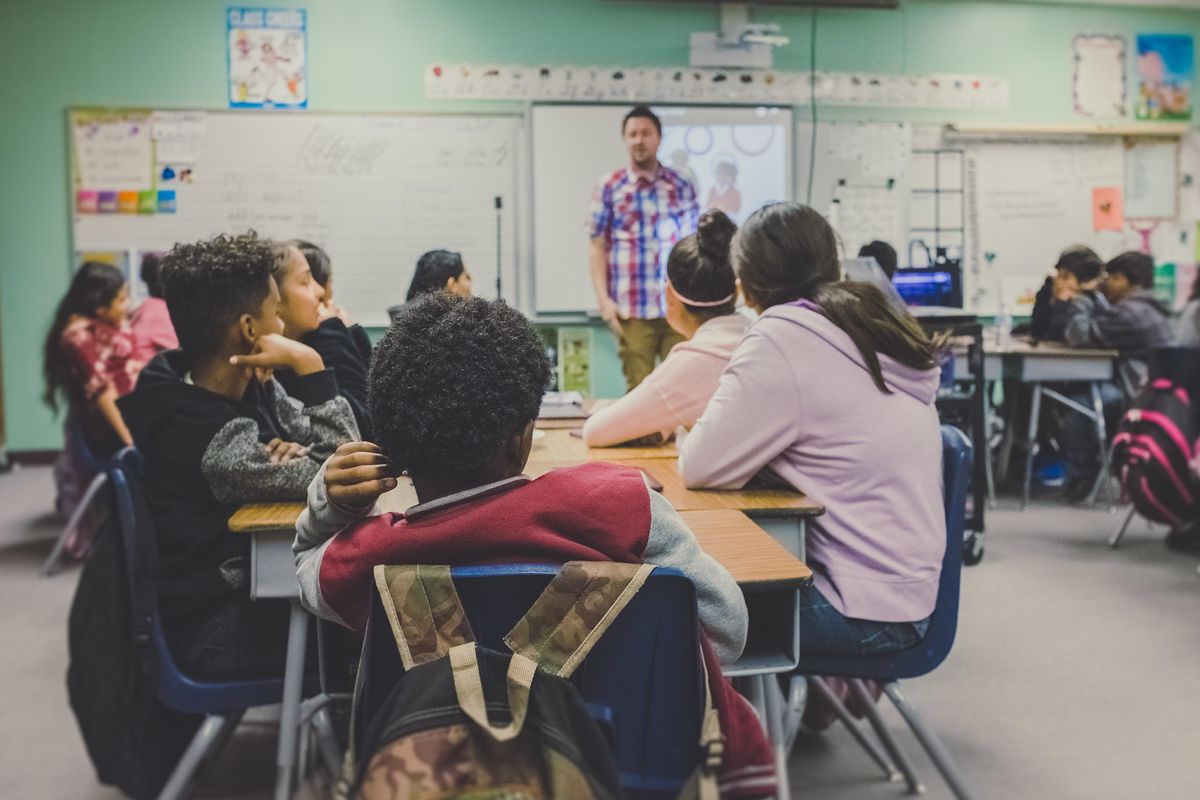 Teachers across the country are leaving the profession for a multitude of reasons, some of them good and some of them not so good. Schools have been losing helpers at a breakneck pace throughout this pandemic and it's becoming increasingly difficult to find qualified people to take their place. Tennessee has come up with what could be a very real solution to the teacher shortage and other states may want to take note.
The state of Tennessee is offering a path to a four-year teaching degree without going into crippling debt or having to work multiple jobs to afford the education. Tennessee has partnered with the U.S. Department of Education and the U.S. Department of Labor to create teacher apprenticeship programs across the state to help with the teacher shortage. The first program was launched in the Clarksville-Montgomery County school district with Austin Peay State University as the first teaching apprenticeship program in the country.
---
This program is based on the success of existing apprenticeship and training programs for welders, healthcare workers and other skilled labor jobs. The model is referred to as "Grow Your Own," and that's exactly what Tennessee is trying to achieve. Growing their own teachers by offering this unique program to people who may otherwise not ever be able to feasibly attend school, or if they did it may take them several extra years to finish due to the financial strain.
Through this program, teachers are able to work full time in the classroom while pursuing their degree in education. The program can work well for nontraditional students and can even be geared toward those that already work in the school system, such as janitorial staff, secretaries or teacher assistants. U.S. Secretary of Labor Marty Walsh said, "Registered Apprenticeships have opened the doors to so many good jobs across our economy, and Tennessee's innovative teacher apprenticeship program now offers a new pathway to the classroom at a critical time for our children, schools and communities."
This is not the first time Tennessee has implemented a program like this. In 2018, the same university partnered with Clarksville-Montgomery County School System to offer a free accelerated path to become teachers to teacher aides and recent high school graduates. Penny Schwinn, the Tennessee education commissioner, said that the state has been consistently around 2,000 teachers short over the past several years. The program is one of the things Tennessee is doing with its COVID-19 relief funds, bringing this apprenticeship to 63 school districts and partnering with 14 different colleges and universities.
It's evident that states need help with the teacher shortage and this program could be a model used across the country to not only fill a need within the schools, but to improve people's lives. Students' lives would be improved due to the filled vacancies and teachers' lives would be improved through being able to train for a job they've always wanted without taking on debt, thus allowing more financial freedom for their families. It seems like it could be a win-win for all involved.