LQBTQIA+
A Florida student turned state's controversial new law into a viral lesson on the Stonewall riots
Is there anything these kids can't do?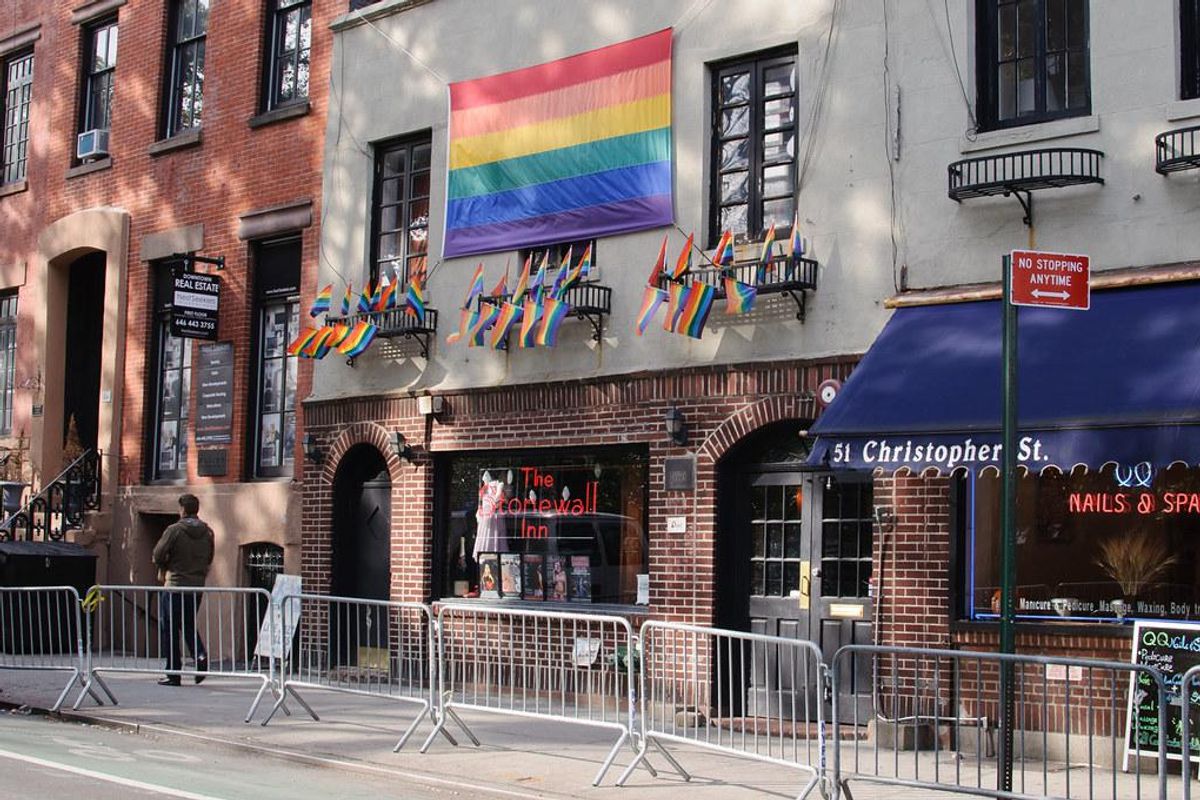 One thing that screams amazing is Gen Z kids and the empowerment they exude. Whether it's organizing protests or demanding to be taken seriously as their true selves, they can be truly awe-inspiring. Teens in the '90s perfected the eye roll and developed a "Clueless" croak, but teens and young adults of today seem to be activists from birth. Bucking the system that attempts to put them in a box or quiet their voices, today's youth are in a league of their own, and it's something to take in.
Will Larkins is one of those precocious Gen Zers that is breaking the mold on what society deems appropriate for teens to do. He's a junior at Winter Park High School in Winter Park, Florida, and has been making his presence known through his LGBTQ+ activism. He is the president and co-founder of his school's Queer Student Union. On March 7, he led a walkout of more than 500 students in protest of Florida's proposed "Don't Say Gay" bill. Larkins, who uses they/him pronouns, posted a video to his Twitter account showing him teaching a history lesson on the Stonewall riots, which occurred in 1969. His history class was covering history spanning the 1960s and '70s, and he asked permission to include this bit of LGBTQ+ history that many people don't learn about in school.
---
After his history teacher gave him the go-ahead, Larkins got to work. The teen created a PowerPoint presentation that centered around educating his fellow students about the history of LGBTQ+ and the fight for civil rights. When he arrived to class that day, he donned a red tea-length fitted dress, a fur cropped jacket and a beautiful double strand of pearls. The students in class appear to be engaged in his presentation on the historic events.
LGBTQ American history is not taught in Floridas public schools, so I took it upon myself to explain the events of the Stonewall Uprising to my 4th period US history class. #SayGayAnywaypic.twitter.com/A73TKPlWXF

— Will Larkins (@Will Larkins) 1649008560
The Stonewall riots were a series of uprisings in New York City following a raid on a local gay bar that resulted in a lesbian being knocked unconscious as she was being put into a police car. The onlookers were horrified and began to throw things at the officer who had injured the woman as he was putting her into the police car. When Larkins asked his teacher if the class would be covering Stonewall during their lesson, his teacher had not heard of the event, which prompted the presentation.
After Larkins posted a short clip of him presenting on the riots, some commenters were confused at why he decided to wear a dress, but the answer was simple. Because he wanted to. Larkins often dresses in clothes that would be deemed feminine by societal standards, but he doesn't let that stop him. The presentation went viral, and has been viewed more than 457, 000 times.
Day 2: 73 new registered voters!\n124 in total. \nThis midterm, the youth will make our voice heard!!pic.twitter.com/SsUQmkBaOl

— Will Larkins (@Will Larkins) 1649187087
While Larkins may still be in high school, his activism and courage to stand up for what he believes in will take him far. He's already looking toward the future by helping eligible Gen Zers register to vote in time for the primaries. This kid is going places, and he'll look fabulous doing it.