via Amazon
The common misconceptions surrounding eco-friendly products is that they are inferior in quality or more expensive than those made from unsustainable materials, but that's far from the truth.

There are plenty of sustainable products for everyday around-the-house use, such as eating utensils, paper towels, and freezer bags, that are just as affordable as those that are damaging to the planet. Many of them can be reused over and over again, saving you money over the long-run.
The key is to break the single-use mindset and to start purchasing products that can be reused. Over the past twenty years we all learned to use recycling bins. Now it's time to rethink single-use products by giving reusable options a chance.
Reusable bamboo utensil set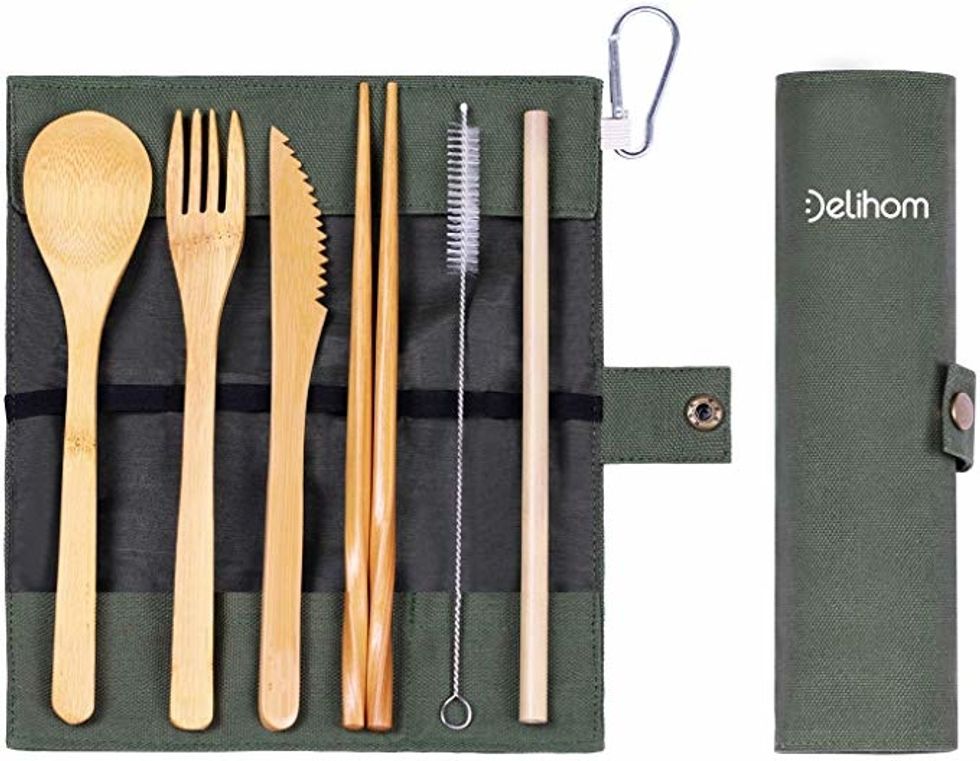 Next time you pick up food from a drive-thru or have a picnic, forget the plastic and use disposable knives and forks instead. You can reduce plastic waste and help the environment with this biodegradable bamboo travel cutlery set, which comes with a knife, fork, spoon, chopsticks, straw, brush, and eco-friendly travel pouch.
Delihom Reusable Bamboo Utensil Set, $8.98; at Amazon
Reusable paper towels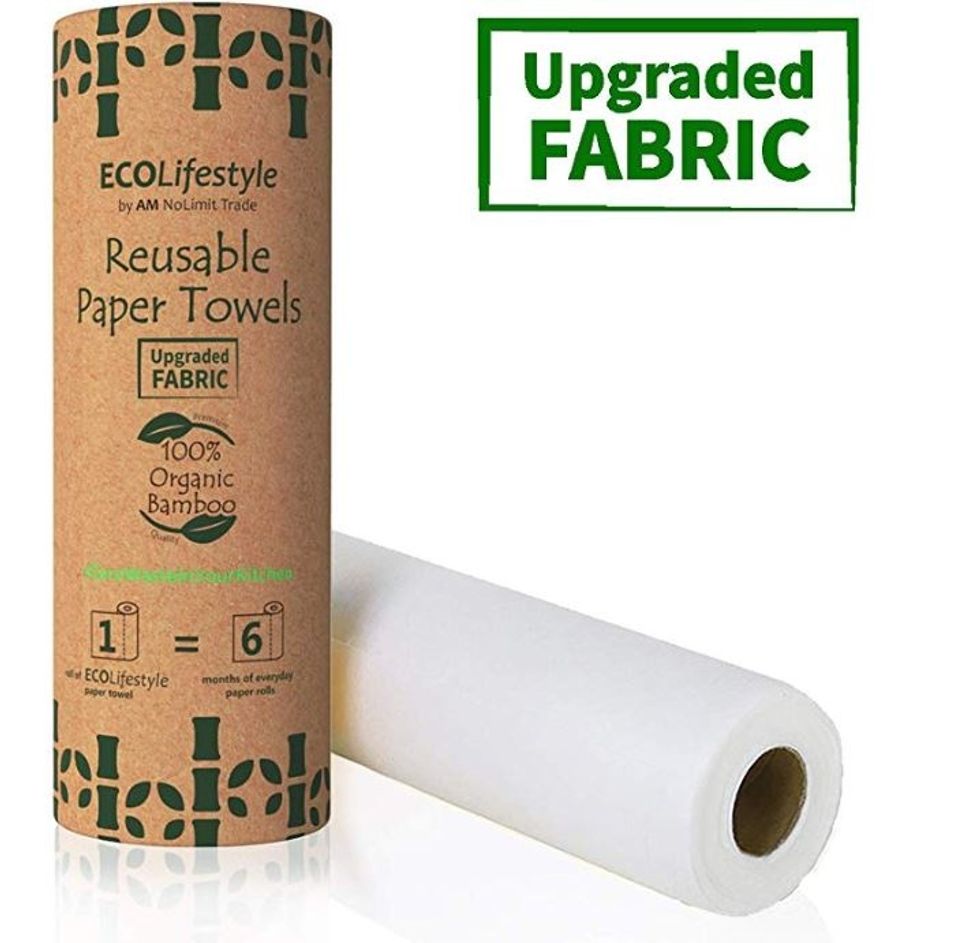 One of the biggest ways to fight back against global warming is by planting trees. However, over 50,000 trees are cut down every day to be made into disposable paper towels. These reusable bamboo paper towels are soft, washable, and reusable. One roll of bamboo towels can replace up to three months of disposable paper towels. How much money will that save you?