More
People have already raised $200,000 for the Fyre Festival caterer who paid workers from her own life savings.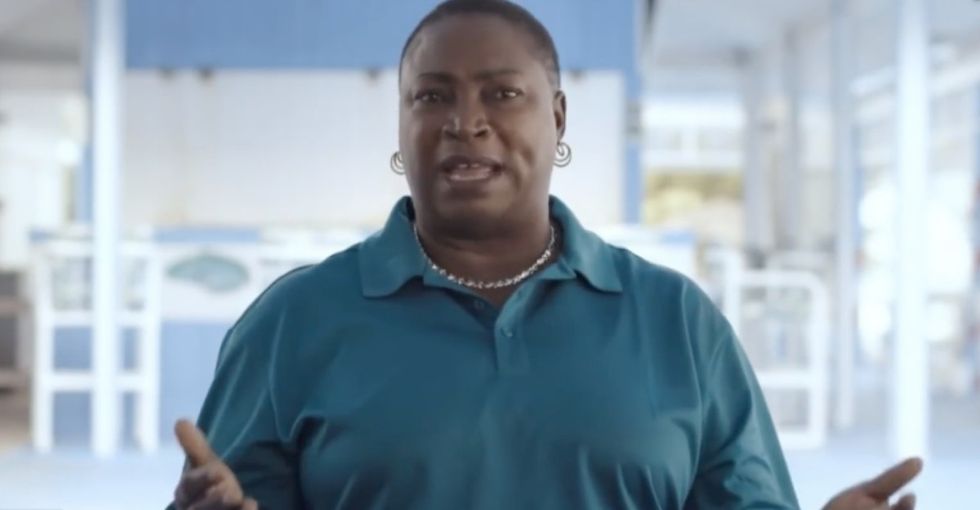 Thanks to two Fyre Festival documentaries, a woman who was defrauded by the festival organizers is getting her due—plus a whole lot more.
Even if you didn't hear about the Fyre Festival debacle when it happened in the spring of 2017, you've probably heard about the popular Netflix and Hulu documentaries on the Fabulous-Festival-That-Wasn't.
Fyre Festival was supposed to be the music festival to end all music festivals. Promoted by prominent social media influencers and touted as a luxurious can't-miss event on a gorgeous island in the Bahamas, ads made it look and sound like it might actually be worth the thousands of dollars it cost to attend.
---
Turns out, it wasn't even close. A series of mishaps, mismanagement, and outright fraud meant the people who traveled to the island, fully expecting to be partying and pampered, got stuck sleeping in FEMA tents, lucky to be eating wrapped sandwiches and have drinkable water.
In short, it was a disaster of epic proportions, and its main organizer is now serving a six year jail sentence for fraud.
One restaurant owner ended up paying her workers $50,000 from her own life savings.
It wasn't just Fyre Festival attendees who were victims of the festival's massive flop. Many Bahamian business owners found themselves providing services for the organizers beforehand and preparing for throngs of festival-goers—and not getting paid a cent in the end.
One restaurant owner, Maryann Rolle, who runs the Exuma Point Bar & Grill where many of the initial attendees ate and drank when they arrived (before it all went spectacularly downhill), was never paid for her services. She ended up using $50,000 from her life savings to pay staff members.
"I had 10 persons working directly with me, just preparing food all day and all night, 24 hours," Rolle said in the Netflix documentary. "I had to literally pay all those people. I am here as a Bahamian, and they stand in my face every day."
People felt for the woman, and have shown it by opening their own wallets.
A GoFundMe has raised more than $200,000 for Rolle, who says she'll use the extra to help others in her situation.
A friend of Rolle in the U.S. set up a GoFundMe to help her recoup some of what she lost in the Fyre Festival mess. Fans of the documentary who sympathized with her situation have stepped up and raised an impressive $208,000 and counting, largely through small donations.
According to Rochester First, Rolle says she'll share the extra funds with other Bahamians who were financially hamstrung by the festival "People from all over the Bahamas are asking for help and I am willing to help people because that is my life—helping people," Rolle said.
She told the outlet her phone has been ringing so frequently with people asking for financial assistance that it's hard to sleep. She's eager to help, but she doesn't even have the money yet.
"The money hasn't reached into my physical hands yet to help people, to pass the love on and to make people happy," she said. "The money is still in the GoFundMe account and I am waiting to bless people."