Patton Oswalt's Much-Needed Love Letter To Boston And The Rest Of Humanity
There's a lot of pain and anger and confusion and anguish to go around today and not a lot of answers. But one thing is certain, and comedian Patton Oswalt decided to make it clear for all of us.
04.16.13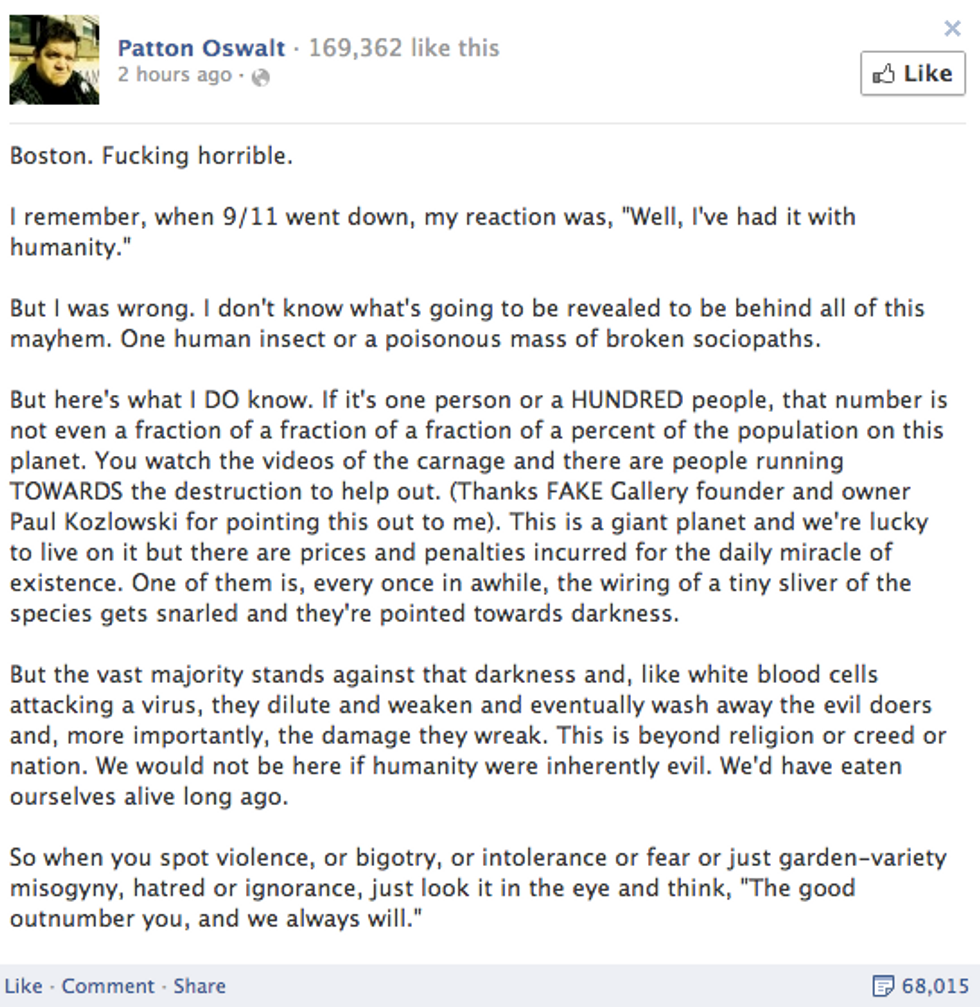 ---
Always.
If you are family trying to find out about missing loved ones, please call 617-635-4500.
Google has also started a people finder.


More