Innovation
Check out this futuristic, organic vertical farm being built in Compton, California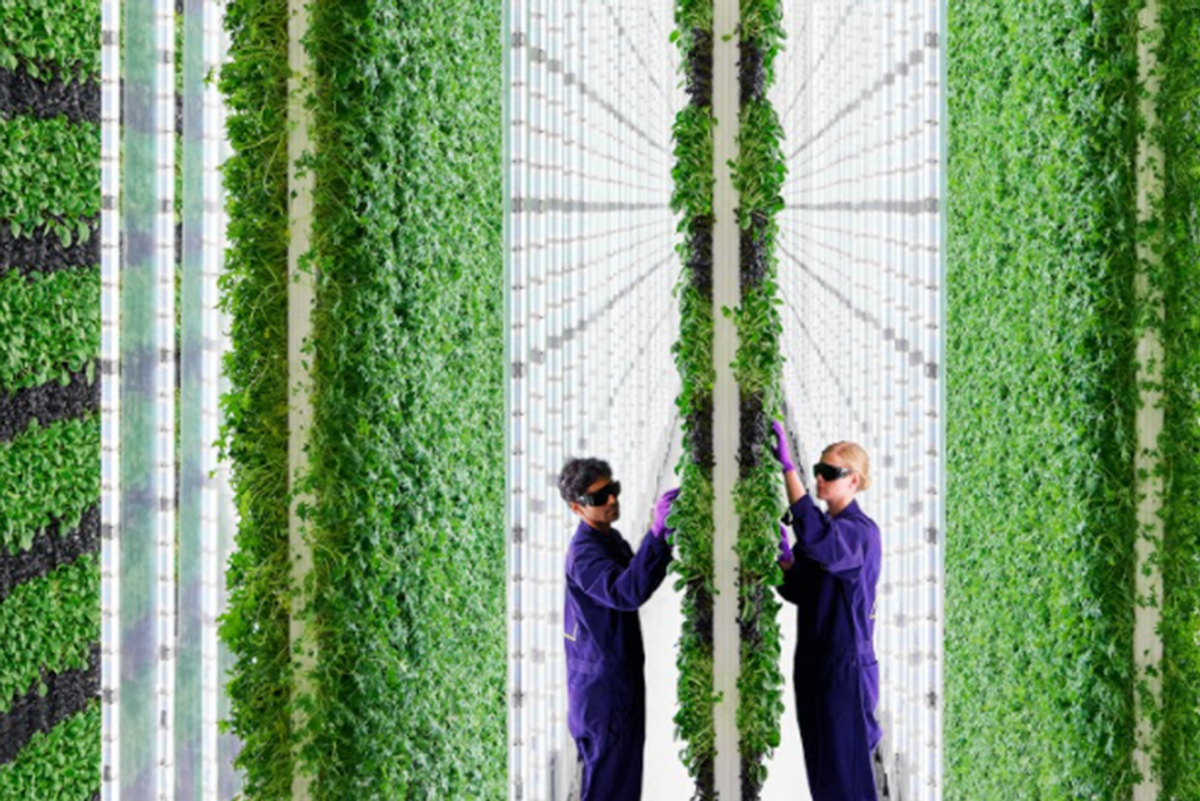 via Plenty
When most people think of Compton, California the first thing that comes to mind is the city south of Los Angeles that birthed legendary gangster rap group N.W.A. featuring Dr. Dre, Eazy E., and Ice Cube. So it's surprising to some that the "Hub City" has a rich history of farming.

The city was settled by Reverend Griffith Dickenson Compton who led around 30 settlers to cultivate the land in the late 1860s. In 1888, Compton donated his land and the area was incorporated by Los Angeles County as the City of Compton. The reverend made the donation with a guarantee from the county that a portion of the city would be zoned for agriculture.
---
Richland Farms, an agricultural area that still stands in the city, is a testament to the agreement Compton made all those years ago. The area is now home to the Compton Cowboys, a group of urban horse riders dedicated to highlighting the rich legacy of African-Americans in equine and western heritage.
Now, not far from historic Richland Farms, a 21st century vertical farm is sprouting up in Compton.

Plenty, an organic produce company, is currently building a massive, vertical hydroponic farm in a 95,000-square-foot warehouse in the city. When fully operational, the vertical farm will look like an extraterrestrial greenhouse you'd see in sci-fi films.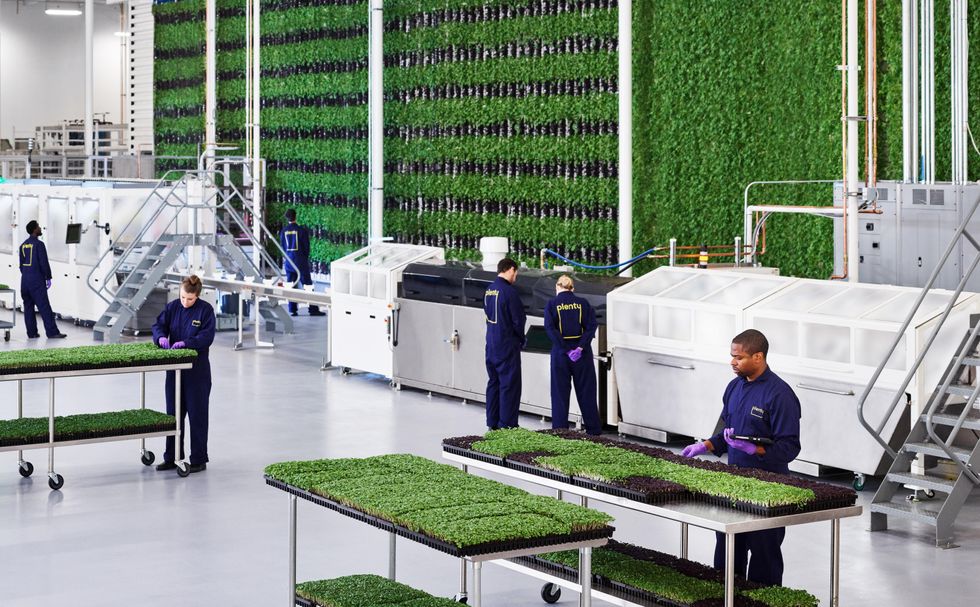 via Plenty
The warehouse will feature massive vertical farms with rows and rows of crops, futuristic LED lighting, and the food will be harvested by robots. "Just pure food like nature intended," the company says.

The vertical design uses up a lot less land than a traditional farm.
Plus, farming indoors protects crops from the elements which make it easier to grow without pesticides.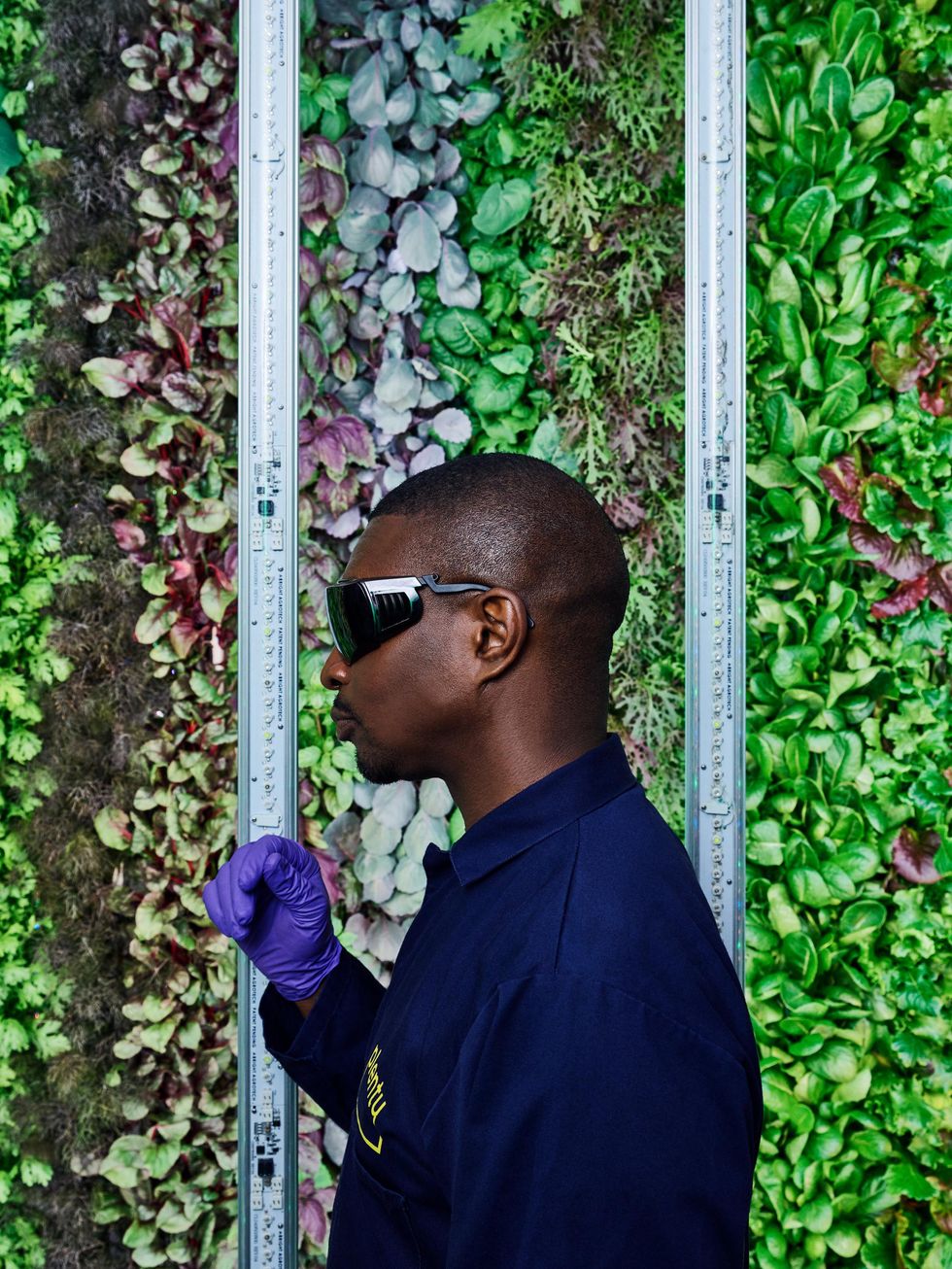 via Plenty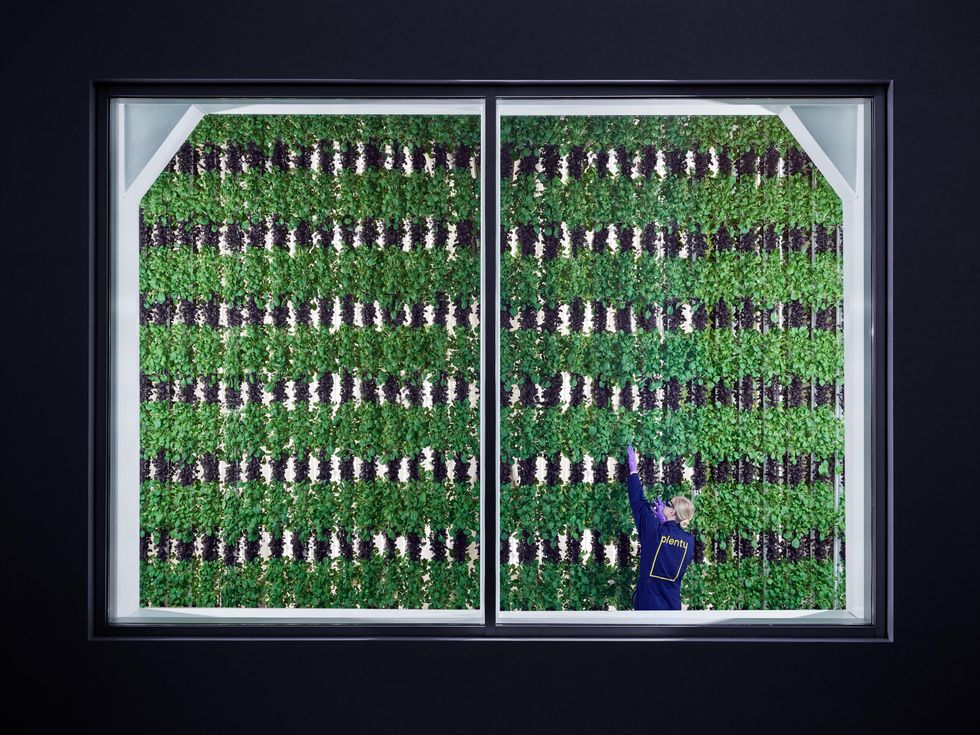 "From day one, it's perfectly controlled...We don't use pesticides, there's no birds flying over our field pooping on the produce, there's nothing to wash off, it's usually not touched by human hands ever, and so we have a safe, clean product that is ready to eat right out of the package," Dr. Nate Storey, the chief science officer and co-founder of the vertical farming company, told ABC.

Plenty also has farms in the Bay Area, Washington, and Wyoming.
Bok choy, fennel, arugula, and kale will be the first crops grown at the farm which looks to produce its first harvest in 2022. Compton mayor Aja Brown believes the farm's goals are perfectly aligned with those of the city.
"To have a vertical farm that has the ability to produce organic fresh fruits and vegetables with little space and a little bit of water is just incredible, and I believe their mission to combat food insecurities is right in line with our vision that we have for Compton," Brown said.
Plenty hopes to deliver fresh produce to local restaurants and get more fresh produce to consumers in the area. It already has over 400 Southern California grocery stores signed up to receive deliveries.
So who knows, maybe in the next few years, kale could be just as well known for coming "Straight Outta Compton" as gangster rap.