Nature
Penguins in New Zealand repeatedly detained after showing 'complete disregard for police authority.'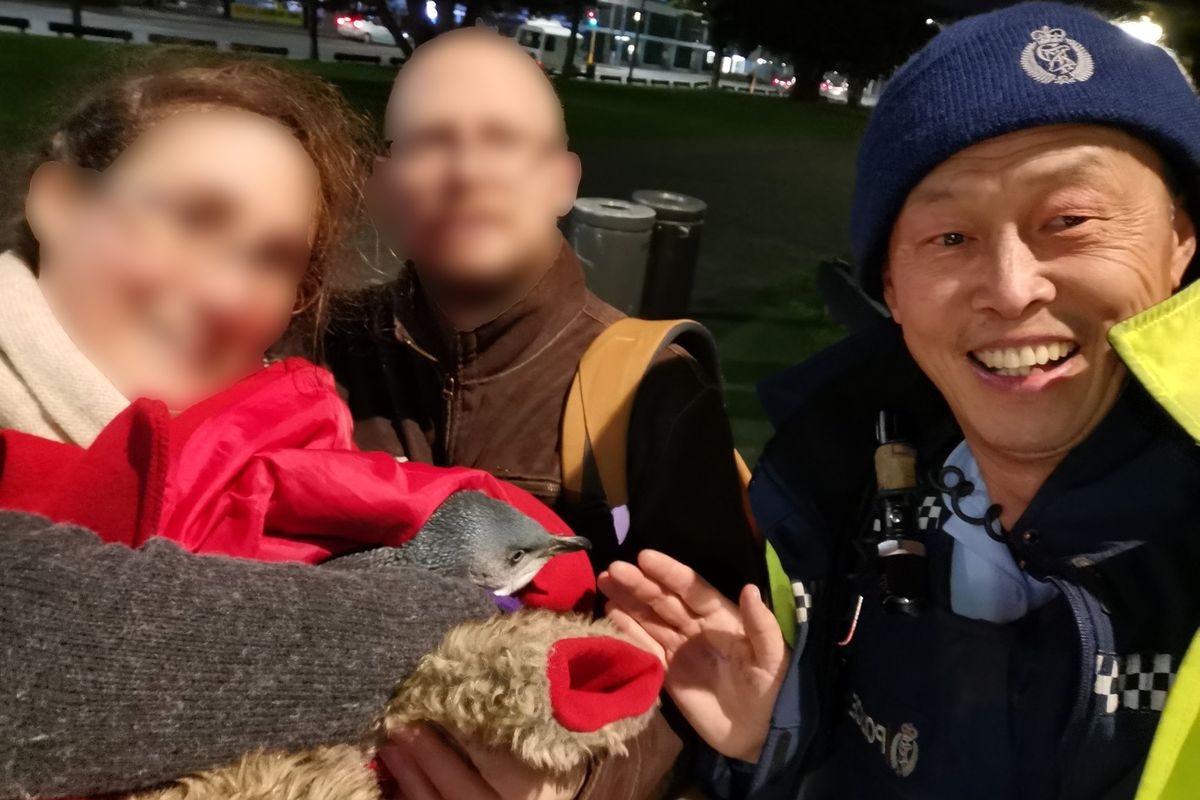 Wellington District Police
Some animals have no respect for authority. Rogue penguins are disobeying the police in New Zealand, and they can't stop, won't stop.
Two little blue penguins were spotted at Sushi Bi near the Wellington railway station, allegedly trying to nest. The penguins had to cross through busy lanes of traffic running between the harbor and the sushi bar.
The dangerous duo was detained by the police, then released back into Wellington Harbour.
---
"The waddling vagrants were removed from their sushi stand refuge earlier today by Constable John Zhu," the police said. "Unsurprisingly, this was not the first report police had received about the fishy birds."
These little blue penguins had to be removed from under a sushi store near the Wgtn railway station, not once - but… https://t.co/aP7lEn4dNt

— First Up (@First Up) 1563221625.0
We're not sure if they were casing the joint or just out on a joy ride. Either way, these penguins were anything but scared straight by their run in with the law. The very next day, the penguins returnedto the scene of the crime and were spotted at Sushi Bi. Again, they were removed and put back in the harbor.

Sushi Bi employee Shawnee Kim said the penguins were "really cute" and tried feeding them salmon. They wouldn't eat the salmon, which means their crime spree isn't about stealing goods. Little blue penguins start looking for nests in July, and start breeding in August. It's likely these two were looking for a spot to get their nesting on.
The location is now being monitored just in case the penguins return to their wicked ways. Penguin recidivism is a problem, apparently. "It's a natural characteristic of the penguins - they will always return to where they possibly were nesting," Department of Conservation volunteer Mike Rumble said. Rumble helped with the removal of the penguin perps. "That's why here, tonight, even though this is a good 200m-300m away, I wouldn't be surprised if the owner of the sushi bar says 'they're back.'"
The appearance of these rogue penguins might be a good thing. The population of little blue penguins is starting to thrive due to recent conservation efforts. Not to mention, it's completely adorable.