Culture
Netflix's 'Tall Girl' falls short, stigmatizing something that didn't have a stigma on it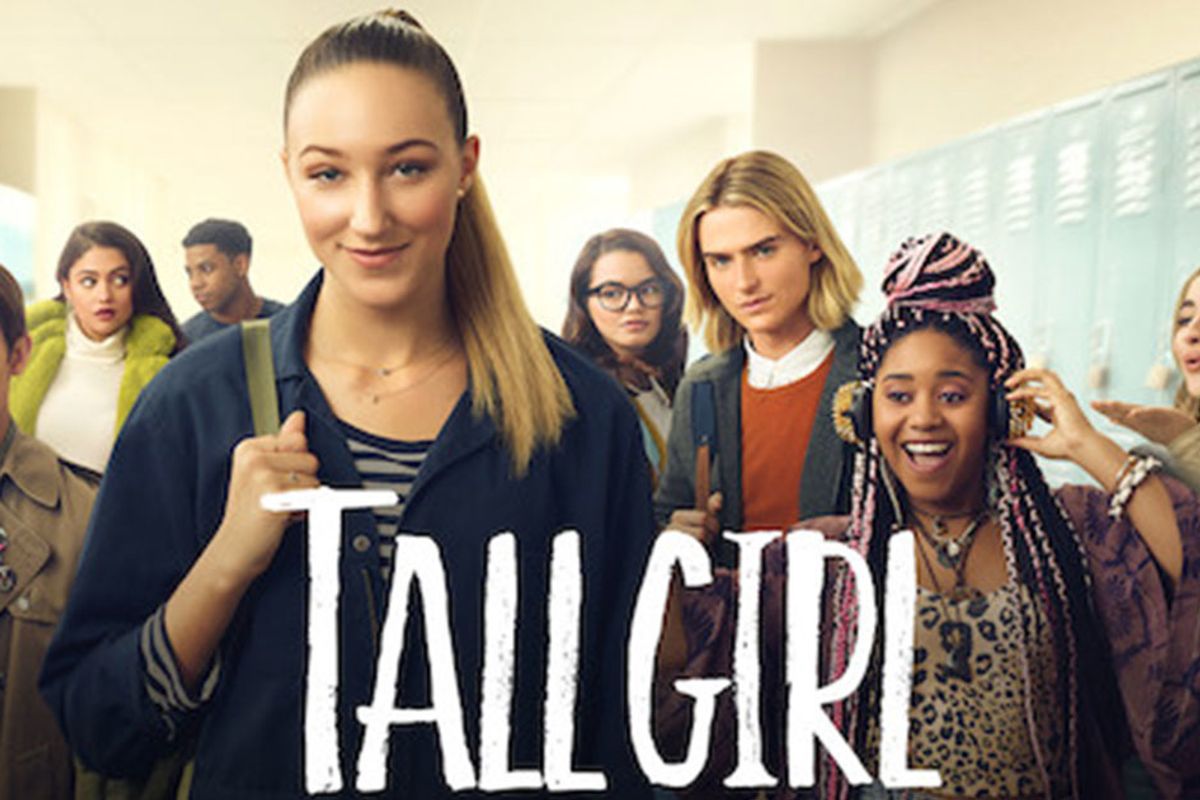 Netflix
The height of the average American woman is 5'4, and 5% of women grow to 5'9 or taller, according to the Center for Disease Control. While tall women are in the minority, the downsides to being tall are nowhere near as bad as the way they're presented in Netflix's new teen rom-com, "Tall Girl."

The movie is about a 6-foot-1-inch tall high schooler named Jodi who feels uncomfortable with her height after years of bullying. As a rom-com lover and tall girl, I wanted to like "Tall Girl," I really did. Lead actress Ava Michelle, who plays the titular tall girl, delivered a very relatable performance as Jodi, and the film did have its moments. But "Tall Girl" inadvertently sends the message that not being small and dainty is the worst thing that could ever happen to someone. It's not.
The movie got blasted on Twitter for presenting being tall as adversity.
---
I'm watching Tall Girl and it's so ridiculous. She says "you don't know how hard it is to be me" and then goes home… https://t.co/iu8bo5lsnq

— Cheese (@Cheese) 1568505176.0
But Jodi is just 6"1 why are they making it look like she's 7 feet over? Or did they only get actors below 5 feet a… https://t.co/VDxUPkXfgu

— Chigozie Obi (@Chigozie Obi) 1568388641.0
As a girl who has been 6'0 tall since I was 12 I can attest to the fact that being a tall girl sucks, BUT in no way… https://t.co/jtSJgnfKu3

— Sam Sharland (@Sam Sharland) 1568447150.0
you know what i was too quick to judge. tall girl has had a hard life. https://t.co/c1vLBu96qu

— the friggin joker (@the friggin joker) 1568422013.0
Ok the tall girl movie is fake news because I went to High school with a girl who was 6'2" and she had a new man every month. Fake. News.

— La Dame Blanche (@La Dame Blanche) 1568491781.0
"Being a tall girl is hard" me: Aren't supermodels legit like 6'4 and shit? #TallGirl https://t.co/zqj9cUxgPw

— The Good. The Bad. The Basic. (@The Good. The Bad. The Basic.) 1568422166.0
I'm an hour into the Netflix movie #TallGirl and I honestly can't remember if they mentioned the black best friend'… https://t.co/h3bhETimZ8

— Leandra 🦅💰 (@Leandra 🦅💰) 1568429721.0
Being tall isn't adversity. I'm taller than most men and have never once felt discriminated against because of my stature. Height can be an asset. Leaders tend to be on the tall side. Malcolm Gladwell noted in "Blink" that 14.5% of American men are 6 feet or taller, but 58% of CEOs of Fortune 500 companies are 6 feet or taller. Yes, that statistic applies to men, but I've always felt that it validates my height by proxy.
If there is any discrimination against tall woman, it comes into play with dating. This factor does, to some degree, make height relevant fodder for a rom-com. Women who mark their height as 6 feet or above get 40% less messages on OK Cupid, and women are, on average 8% shorter than their partners. But again, there are worse things in the world – and this comes from a woman who thought the first guy to ask her out (yes, he was shorter) was pranking her. A 2008 study found that only 53% of men require their partners to be shorter them, so height isn't always a deal breaker.
While the film aims to have an inspirational "love who you are" message, and that is admirable, it falls, well, short. "Tall Girl"ends up being the cinematic version of "You'd be prettier if you stopped slouching." Something that just sucks sometimes is blown out to the point where it's life ruining, and turns a well-meaning film into one of those, "I didn't know there was anything wrong with me until you said something" scenarios. "Tall Girl"could be summed up in one of Jodi's lines – "Anytime you try to make me feel normal, you end up making me feel like more of a freak."
We shouldn't put a stigma on something that doesn't have a stigma. Aside from sometimes having a hard time finding pants, I have found that the most difficult part of being tall is when people constantly point it out to you. If you really want tall girls to love their bodies the way they are, then stop pointing out that they're tall.