Sponsored
Loveable farmer explains why he and thousands of others have pledged to go carbon neutral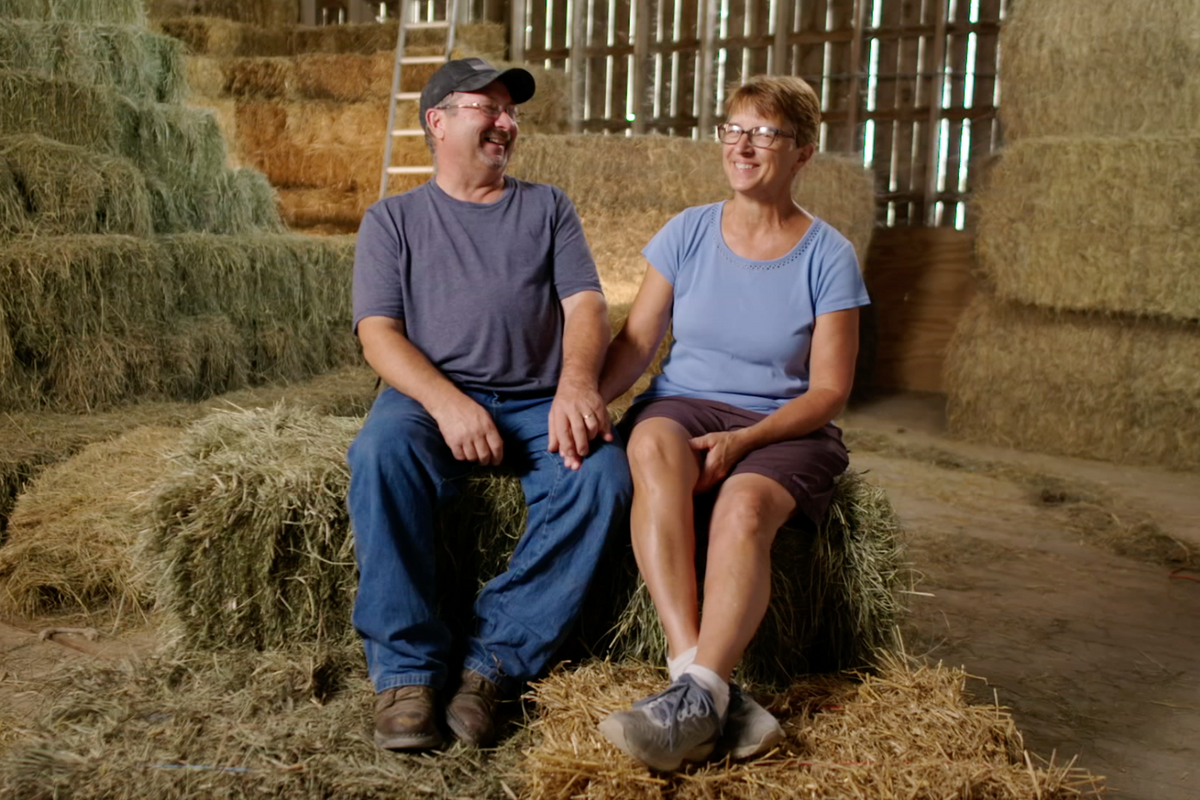 True
Milk brings so much joy to our everyday lives. It's the sweet creaminess in our cereal. The fluff in our scrambled eggs. And, for many, the last thing they drink before going to bed.
It's easy to forget that something most of us enjoy every day is also good for us as well. Milk alone delivers 13 essential nutrients that are important for adults and a vital part of children's diets.
While the dairy industry recognizes they still have a way to go, it has made an important pledge to work towards bettering the nation's environmental health.
Countless family farmers across the U.S. have committed to a more sustainable future. They know that it's good for the animals and also better for the planet.
"I love taking care of the cows; in taking good care of cows, we take care of you and it's better for the environment," Dave Graybill, a sustainable dairy farmer, and owner of Red Sunset Farm in Mifflintown, Pennsylvania, told Upworthy.
Thanks to modern and innovative dairy farming practices, producing a gallon of milk in 2017 required 30% less water and 21% less land than it did in 2007.
Taking a step back and looking at this progress on a macro level, the dairy industry has reduced its carbon footprint by 63% since 1944.
Now, the future looks even brighter because 37,500-plus dairy farm families — collectively working together under the U.S. Dairy banner — created new goals in 2020 that promise even more dramatic improvements. They pledge that by 2050 the dairy industry will achieve greenhouse gas neutrality and will have optimized water quality by promoting better utilization of manure and nutrients.
Farmers across the country have been working to meet these goals by reusing water, switching to sustainable cow feed, and repurposing manure for fertilizer.
The Innovation Center for U.S. Dairy is inspiring farmers by highlighting those who have made a serious commitment to reaching the industry's 2050 goals. Dave and his wife Marie were recently named a 2021 U.S. Dairy Sustainability Award Winner alongside other innovative farmers from across the industry.
Since starting their family farm two decades ago, the couple has implemented more than 30 conservation practices designed to make it an environmental and economic asset.
"We have implemented a lot of sustainability practices whether it's conserving water, conserving nutrients, taking better care of the cows," Dave told Upworthy. "You can look at sustainability in a lot of different ways."
"Another way we work to decrease our farm's carbon footprint is through better nutrition and animal care to help our cows live longer and produce more milk through improved feeding practices," he added.

When cows are healthy, it's better for the environment, too.
The Graybill's farm has a 700,000-gallon storage tank that holds a year's worth of nutrient-rich manure produced by their cattle. The manure is then used to fertilize his crops, which are used to feed the cows.
"We're just recycling nutrients all the time," Dave said. "That's efficiency. That's sustainability."
They also practice contour farming where crops are planted in rows that follow the natural lay of the land to ease erosion across the field. This helps protect the nearby Chesapeake Bay.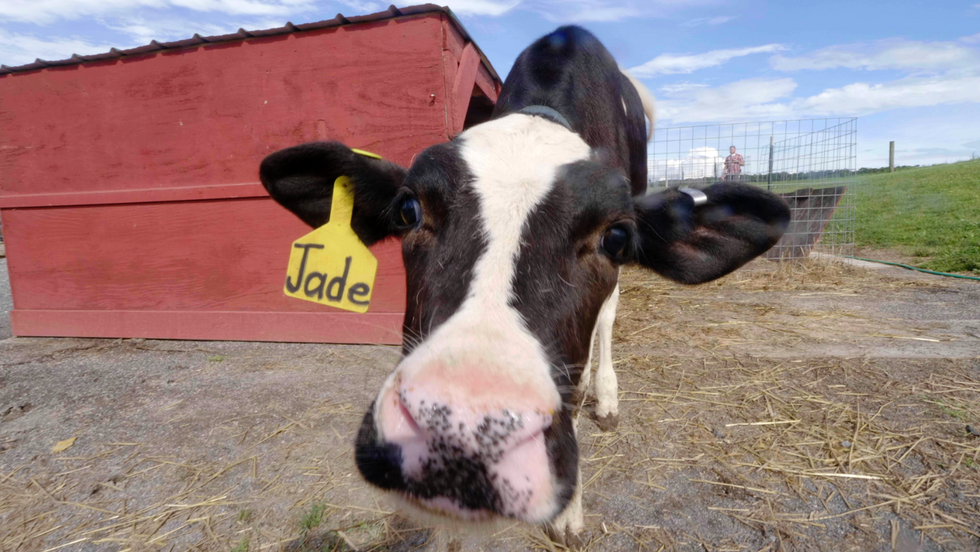 Dave hopes that his award will bring more attention to the wonderful developments happening in the industry. "Lots of farms are doing it, but not getting the recognition they deserve for doing good in their communities and implementing these practices," he admits.
The incredible work the Graybills and countless dairy farmers across the nation are doing for the environment proves that there is room for sustainability in every curve in the circle of life.