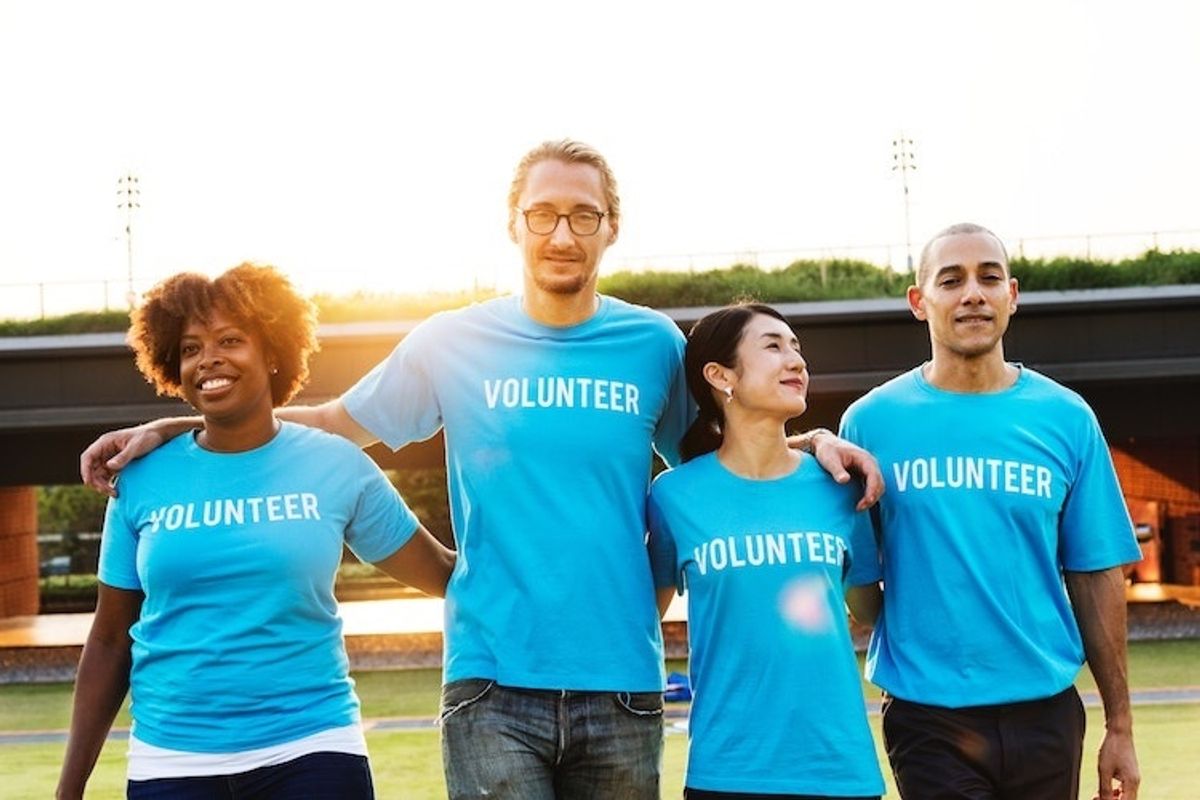 True
Stand Together
We're always talking about giving back to our community. It's important. But sometimes it's hard to figure out where to start.
Volunteering and helping others isn't just good for the people around you, it's good for you, too. However, deciding what you want to do to help make an impact is often the trickiest part. Perhaps you're wondering whether or not the skills you already have can translate into actions that will elevate the lives of those in your neighborhood?
---
The answer is: Yes. There are endless ways to be an arbiter of change no matter where you live. Below you'll find some great ideas and places to start.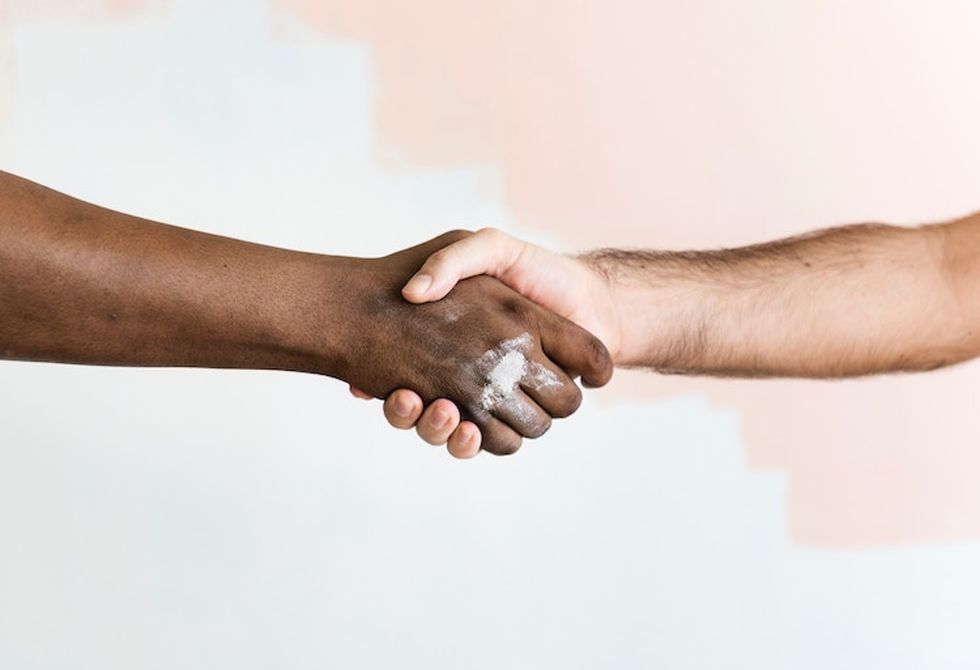 Photo by RawPixel and Unsplash
Build relationships with young people to help them gain the tools and skills they need to reach their full potential through programs like Thread.
The relationships a child develops early on play a crucial role in their educational and future life successes. Each of us can point to a critically important relationship in our life that helped us reach our goals.But few organizations emphasize the importance of building strong relationships more than Thread in Baltimore Maryland, which has seen first-hand how positive bonds with adults has turned under-resourced children's lives around.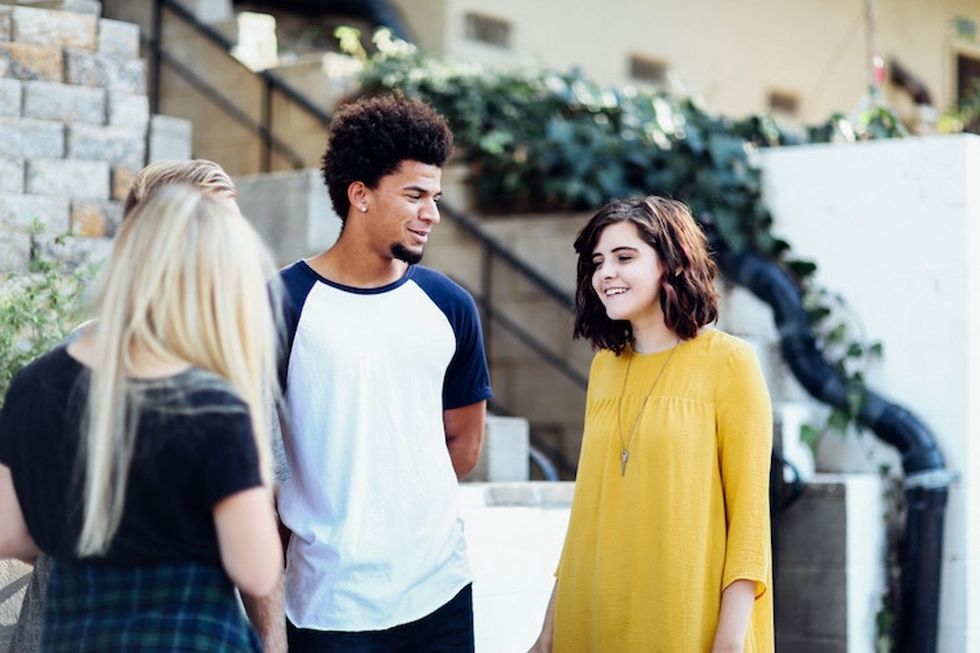 Photo by Alexis Brown on Unsplash
The basis of their program is simple — they believe positive, intentional relationships is the best way to unleash a child's potential, setting them up for future success. This relationship gap is seen consistently in children struggling in the bottom 25% of their class. So, Thread set out to build an innovative model: creating a "family of mentors," 4-5 volunteers, to become the"Thread Family" of disconnected students. For a commitment of ten years, these volunteers check in with students, encourage them, help with homework and accountability, and connect them with resources. It's a mentorship in which the volunteer treats the student exactly as if he or she was a part of their own family.
Their methodology seems to be working. Historically, only 6% of Baltimore's 9th graders with GPAs less than 1.0 graduate from high school in four years. Thread students beat those odds by more than 10 times. 87% of Thread students graduate high school within six years.,and 83% have completed a two or four-year degree or certificate program. Thread currently works with 527 students, alumni and over 1,000 volunteers.
But it's about more than helping students. Thread fervently believes everyone who forms relationships through the program benefits, because we could all use more ties to a community.
Becoming a volunteer is easy — as long as you can connect with a student once a week, you're more than welcome. Learn more about how you can get involved here.
Leverage your unique knowledge and skills to help others learn, like Oliver Ballou.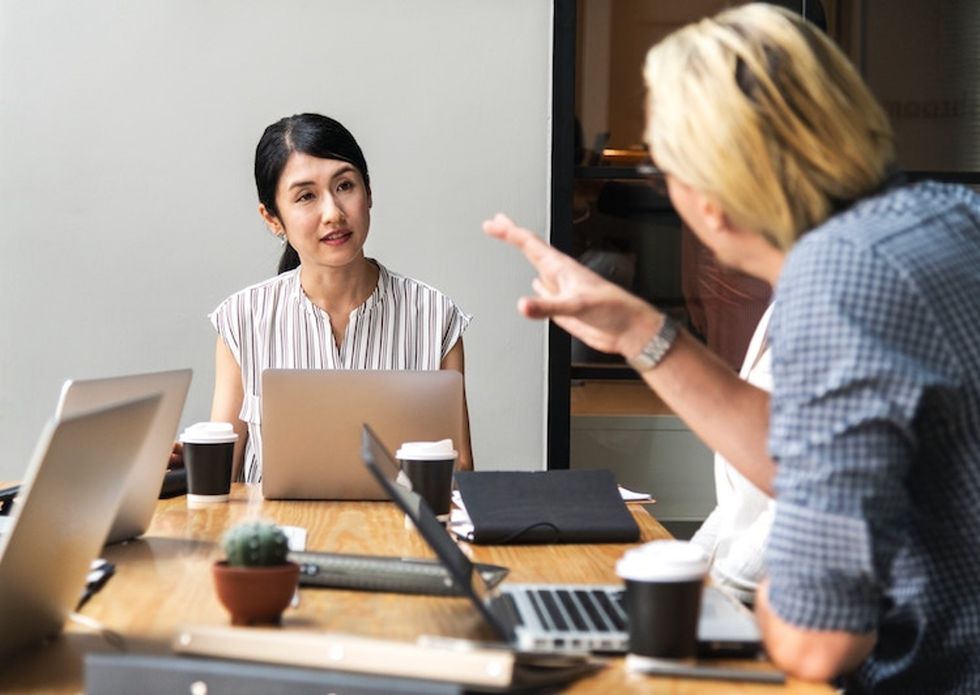 Olivier wanted to find a way to give back, but was finding it difficult to make time for traditional volunteering. As a full-time graphics designer and father of two kids, he also felt like, even if he found an organization he was passionate about, he wouldn't be able to help much with the limited amount of time he could commit.

Then, while working on a project for Stand Together Foundation, he came across their Needs and Offers Marketplace, which helps people match their skills with needs of already-vetted organizations(meaning they have proven themselves to be effective, innovative and responsible nonprofits in the communities they serve). He quickly found one that interested him – the Nevada Youth Empowerment Project (NYEP), which provides services for homeless youth. The program helps youth finish high school, enter college, find jobs, obtain housing, and maintain employment all while building the interpersonal relationships they need to create a strong support network that can offer help if they need it.
Olivier volunteered his services, and Monica DuPea, Executive Director had a perfect job for him — design two infographics that could help newcomers quickly learn about what their organization has to offer.
DuPea hoped they would also "help increase donors and raise awareness about the organization."
Olivier was more than up to the task. "By applying my design skills – which I've been honing for years – I felt like I was providing real value for the time spent,"he said.
Each infographic is estimated to have saved MYEP $4,212 — so Ballou ended up saving them a combined total of over $8,400.
You too can leverage your unique gifts and talents to help organizations like NYEP for a variety of things like design, coding, sales force, legal etc. through the Stand Together Foundation platform.
Identify ways to reduce barriers in your community through creative means like Be My Eyes andThe Path Project.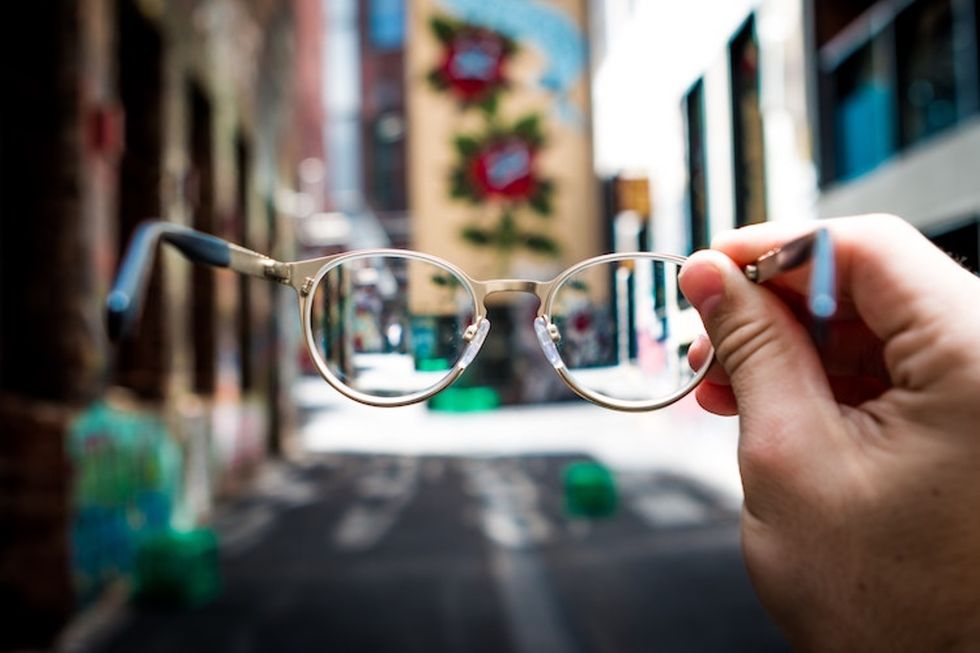 Jennifer Bristol struggled for a long time about how to give back. Not only has she relocated many times in her life — attaching her to "many geographic communities" — but she's also an introvert. Being around others for too long drained her of energy. So while she's always been passionate about helping others, she sometimes found it hard to do.
"I give back to my global community through an app called Be My Eyes," Jennifer writes. "This app connects sighted people with blind people who need assistance with pretty much anything having to do with sight." She's helped people choose items of clothing, read the directions to a recipe, and select the movie they might want to see that night. While they might sound like small things, the help has made a make huge differences to blind people all over the world.
"I find it really satisfying to do something for someone else that I do on a daily basis and take for granted," Jennifer adds. "It's grounding and a great reminder to be grateful for all I have. I also love that it gives the recipients a sense of independence. Instead of one pair of eyes, they have tens of thousands at their disposal."
While the barriers Jennifer helps blind people navigate are often physical, there are other barriers, like a lack of access to education, that are similarly limiting for individuals in neighborhoods across the country.That's where organizations like The Path Project come in.
Before they started The Path Project, Jim and Melinda Hollandsworth had signed up through their church to deliverChristmas gifts to a local family that lived in a mobile home park. By spending time with this family and building relationships, they realized there was a much bigger need they could help fill.
The Hollandsworths, saw that a significant gap existed between the older and younger kids in the neighborhood — the younger kids had big aspirations for their futures whereas many of the older kids had dropped out of school, had children already, some were even in jail. Their parents also had trouble helping their kids with their homework, becauseEnglish wasn't their first language.
SinceMelinda was a teacher, she decided that she wanted to at least help a couple of the kids with their homework after school. That went over so well that it quickly turned into a volunteer homework-helping program for the entire mobile park community. When the opportunity to dedicate an entire mobile home to the tutoring program presented itself, the Hollandsworths decided to turn their simple idea into a full-blown nonprofit.
Path Project's success speaks for itself. 95% of its students attend school regularly, 87% have passing grades in reading and math, and 92% have good behavior reports in school compared to 33% of the kids living in the same neighborhood.
And it all started because Jim and Melinda just wanted to be good neighbors. "At the very least, you have the opportunity to be a good neighbor," says Jim, "I think that's what we're all supposed to be."
Jennifer,Jim and Melinda are all examples of social entrepreneurs — people stepping up and addressing the unique needs of their communities in innovative ways. This is how positive change happens. And organizations like Stand Together Foundation look for these social entrepreneurs who enact change in communities that truly need it by hearing people's concerns and finding solutions that work for everyone.
Whether you mentor kids, use your professional skills to support causes that mean the most to you or start something new in your community to help kids finish their homework, you're helping others get where they want to go. That's making the world a better place.
While it can be intimidating to figure out how to get involved, as you can see, there are many different ways and so many different organizations that you can support to make a big difference.
Check out Stand Together Foundation to get connected to over 140 innovative social entrepreneurs making a difference and find your way to get involved!
Learn More About Stand Together Foundation
To find out which of these organizations supports your values, take this quiz here and let Stand Together Foundation do the searching for you.