Joy
After a local bookstore was scammed out of $35K their Detroit neighbors stepped in to save it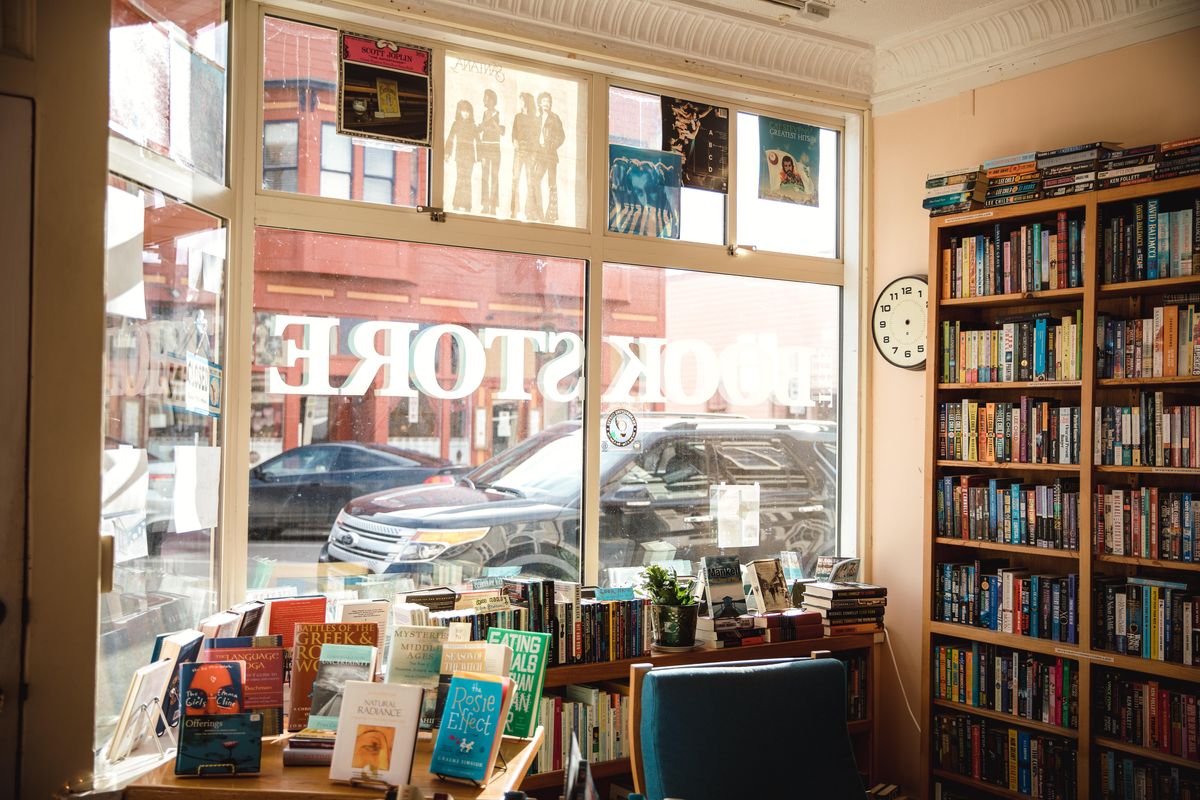 Communities coming together for a bigger purpose is always a feel good story, so when we came across this story from WXYZ Detroit, we had to share it. Imagine being in business bringing stories to your community and creating a space where everyone could feel welcomed, only for a stranger to try to take it away. That's exactly what happened to the owners of 27th Letter Books in southwest Detroit when a scammer purchased $35K worth of books with fraudulent credit cards.
---
The bookstore, which only recently opened a brick and mortar location a little over a year ago focuses on bringing diverse titles and authors to their readers. One of the co-owners, Jazmine Cooper, told WXYZ, "There's a lot of diversity in the titles that we choose." Cooper discussed a book about Asian American mental health titled Permission to Come Home by Jenny T. Wang, PhD. Cooper explained, "there aren't a lot of books that allow Asian Americans to have mental health issues or to read about mental health issues."
Maintaining diversity is important to the small business and the highlighted title, Permission to Come Home is picking up popularity. But everything hasn't been rainbows for the store because in May, someone pretending to be a customer was able to scam the bookstore out of thousands of dollars before they were able to catch on. Losing this amount of money could cause a small business to close its doors for good and that's exactly what Cooper thought was coming next. But to her surprise community members stepped up in a big way.
In an effort to save the store, Cooper and her co-owner, Erin Pineda, started a Go Fund Me with the hopes that they would raise enough money to keep the doors open. The response was unimaginable and warmed the hearts of the two business owners. Pineda told WXYZ, "We had someone I remember come in the store and they were like I just started a new job and I don't have a ton of extra income to donate but can you share a flier and I'm going to put it up at a couple different community spots for you."
The entire $35K was raised in a matter of 10 days, thanks to the generous hearts of the southwest Detroit community. Now the store can continue its dedication to bringing diverse stories into the homes of their neighbors. But raising the money doesn't only provide the community with books. It allows for the other programs to continue, one of which is the bilingual story time for kids.
It's amazing what a little help from your neighbors can do. No worries about future opportunity grabbers that come in the form of scammers. Cooper and Pineda are reviewing their policies to make sure they never have to deal with the frustration of realizing you've been scammed. Pineda left off by imploring other business owners to review their own policies around online ordering to avoid their costly mistake.
Hopefully this bookstore will be around for many years to come and the next time you're passing through Detroit on an extra long layover, or to visit family, stop by 27th Letter Books. Surely the owners have a title or two they can recommend to you.