Communities
The past year has been tough. That's why TurboTax Live gave these people a little lift.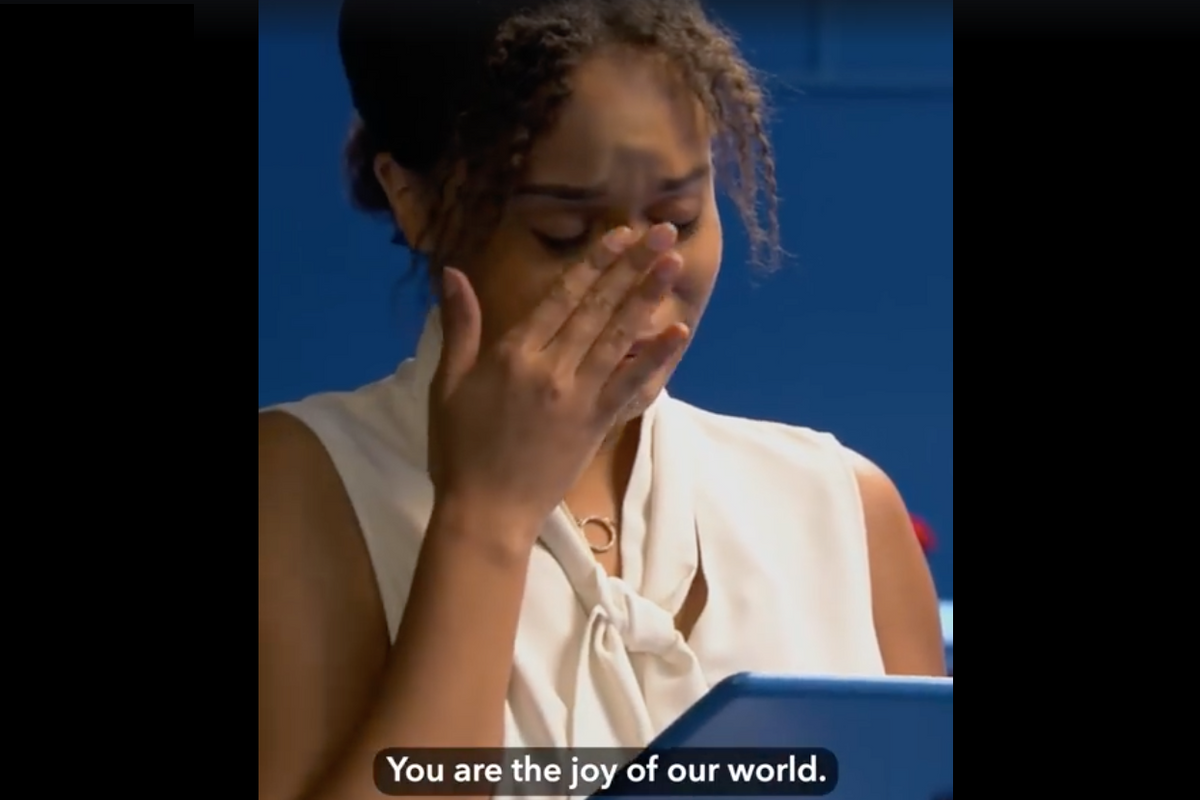 True
2020 was difficult (to say the least). The year was full of life changes, losses, and lessons as we learned to navigate the "new normal." You may have questions about what the changes and challenges of 2020 mean for your taxes. That's where TurboTax Live comes in, making it easy to connect with real tax experts to help with your taxes – or even do them for you, start to finish.
Not only has TurboTax Live helped millions of people get their taxes done right, but this year they've also celebrated people who uplifted their communities during a difficult time by surprising them with "little lifts" to help out even more.
Here are a few of their stories:
Julz, hairdresser and salon owner
"As a hairdresser and salon owner, 2020 was extremely challenging," says Julz. "Being a hairdresser has historically been a recession-proof industry, but we've never faced global shut down due to health risk, or pandemic, not in my lifetime. And for the first time, hairdressers didn't have job security."

Julz had to shut down her salon and go on unemployment benefits for the first time. She also had to figure out how she was going to support herself, her staff and her business during this difficult time. But many other beauty industry professionals didn't have access to the resources they needed, so Julz decided to help.
"My business partner and I began teaching basic financial literacy to other beauty industry professionals," she says. "Transitioning our business from behind the chair to an online academy was a challenge we tackled head-on so that we could move hairdressers into this new space of education, and create a more accessible curriculum to better serve our industry.
Julz connected with a TurboTax Live expert who helped her understand how unemployment affected her taxes and gave her guidance on filing quarterly estimated taxes for her small business. "I was terrified to sit at a computer and tackle this mess of receipts," Julz says, so "it was great to have some virtual handholding to walk me through each question."
In addition to giving Julz the personalized tax advice she needed, TurboTax Live surprised her with a "little lift" that empowered her to help even more beauty professionals. "When my tax expert Diana surprised me with a little lift, I was moved to tears," says Julz. "With that little lift, I was able to establish a scholarship fund to help get other hairdressers the education they deserve."
Alana, new mom
Alana welcomed her first child in 2020. "I think my biggest challenge was figuring out how to be a mom, with no guidance," she says. "My original plan was to have my mom by my side, teaching me the ropes, but because of COVID, she wasn't able to come out here."
She was also without a job for most of 2020 and struggled to find something new.
So, Alana took it as a sign: she decided to launch her own business so she could support her new baby, and that's exactly what she did. She started a feel-good company that specializes in creating affirmation card decks — and she's currently in the process of starting a second, video-editing business.
TurboTax Live answered Alana's questions about her taxes and gave her some much-needed advice as she prepared to launch her businesses. Thanks to their "little lift," they provided her with a little emotional support too.
"I got my mom a plane ticket to finally [have her] meet [my daughter] for her first birthday," Alana says. "I was also able to get a new computer," which helped her invest in her new business and work on her video editing skills. "It's helped my family and me so much," she says.
Michael, science teacher
When schools shut down across the country last year, Michael had to learn how to adapt to a virtual classroom.

"As a teacher, I had to completely revamp everything," he says, so that he could keep his students engaged while teaching online. "At the beginning, it was a nightmare because I had no idea. I had to go from A-Z within a couple of weeks."
Michael's TurboTax Live expert answered his questions about how working from home affected his taxes and helped him uncover surprising tax deductions. To top it all off, his expert surprised him with brand new science equipment and supplies, which allowed him to create an entire line of classes on YouTube, TikTok, Instagram, and Facebook. "Now I can truly potentially reach millions of children with my lessons," he says. "I would never have taken that leap if not for the little lift from TurboTax Live."
Ricky, motivational youth speaker
As a motivational speaker, Ricky was used to doing his job in person, but, he says, "when COVID-19 hit, it altered my ability to travel and visit schools in person [because] schools moved to fully virtual or hybrid models."
He knew he had to pivot — so he began offering small virtual group workshops for student leadership groups at middle and high schools.
"This allowed me to work with student leaders to plan how they would continue making a positive impact on their school community," he says. He wasn't sure how being remote would affect his taxes, but TurboTax Live Self-Employed gave him the advice and answers that he needed to keep more money in his pocket at tax time — and the little lift he received from them has helped him serve even more students.
"[It] has been a major blessing," he says "There will be multiple schools and student groups from across the country that I can hold leadership workshops with to empower them with the tools to be inspirational leaders in their school, community, and world."
Plus, he says, it was great knowing he had an expert to help him figure out how being remote affected his taxes. "I felt confident and assured in the process of filing my taxes knowing I had an expert working with me, says Ricky. "There were things my expert knew that I would not have considered when filing on my own."
Filing your taxes doesn't have to be intimidating, especially after a year like 2020. TurboTax Live experts can give you the "little lift" you need to get your taxes done. File with the help of an expert or let an expert file for you! Go to TurboTax Liveto get started.